Eye make is designed to make your eyes stand out, and the latest eye shadow palette by EuropeGirl helps you achieve that and much more! A 40 shade palette that has a mix of matte, shimmery and nude shades, this palette allows you the freedom to experiment with colours as you try new shades.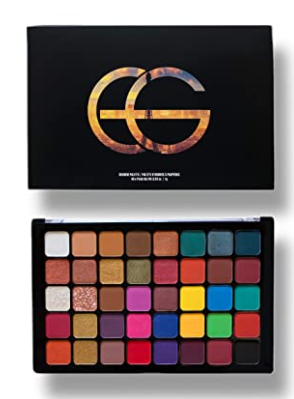 Curated on a base of cool shades that enhance the Indian skin tone, this eye shadow palette is perfect for those who love enhancing their eyes while they apply makeup. Especially those who learnt new skills during the last two years and want to flaunt their new eye makeup every time they head out.
The shades range from bright, peppy bold colours to different nude hues and even include various matte and shimmery shades for you to use. Perfect for those zoom interviews as well as for a fun night in with a group of friends.
Waqas Lasania, the founder of EuropeGirl, believes you can completely transform your look with the right eye, which was the thought behind the 40 shade eye palette. He says," Women are stepping out of their shell and opening up to explore looks that they personally like, and for that, they need more instant access to bolder, brighter, happier shades in their makeup too. I can just imagine the multiple looks people can create using EuropeGirl's 40 shade eye palette. And that excites me!"
Like all EuropeGirl products, this is made from high-quality ingredients for a long-lasting makeup look. In addition, the high pigment and smooth blending products are made using natural ingredients that do not irritate your skin and are easy to remove using natural makeup removers.
So what are you waiting for? Grab the 40 shade  colour palette from EuropeGirl and give the world a glimpse of your shimmer. Available across India through amazon, Europe girl, you encourage you to try new looks and makeup styles with their 40 shade eyeshadow palette.
You can buy from : Europegirl palatte