Carat Crush, a sister brand of the renowned high jewellery brand Diamantina Fine Jewels, presents an exquisite collection of everyday diamonds to elevate your Karva Chauth celebrations. Founded in 2015 by sisters Aanchal and Arpan, Carat Crush has emerged as a symbol of authenticity and elegance in the fine jewellery industry.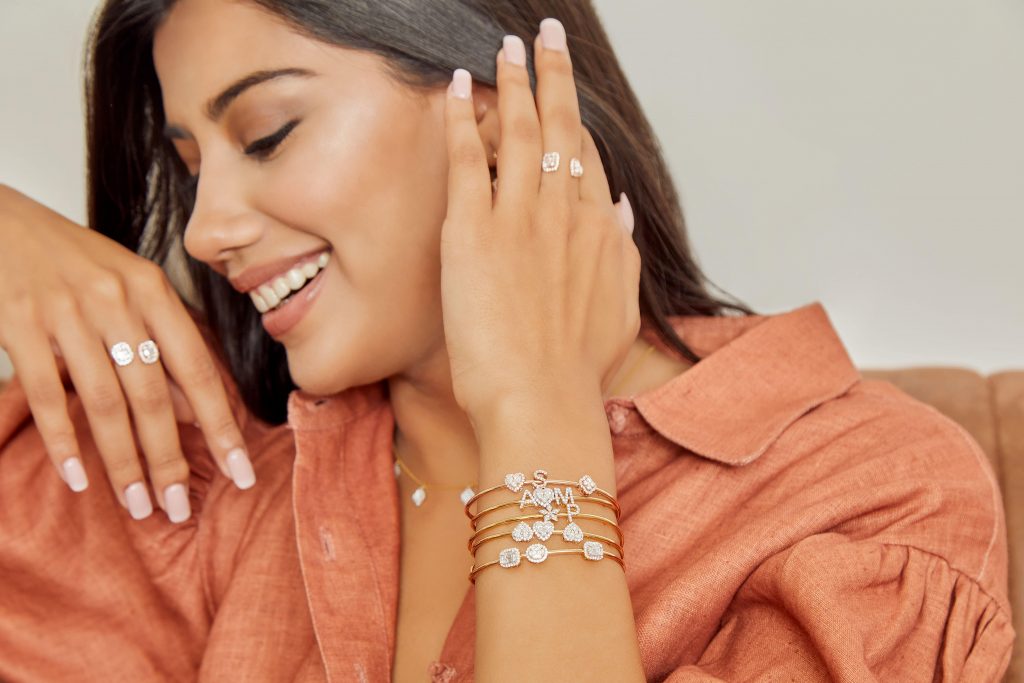 In today's digital age, where discerning preferences in luxury abound, Aanchal and Arpan identified a noticeable gap in the market for everyday fine jewellery, which they affectionately refer to as "Daily Diamonds." Carat Crush bridges this gap by offering a range of fine jewellery that is not only wearable and versatile but also deeply sentimental and timeless. Their designs are a testament to authenticity and craftsmanship.
As Karva Chauth approaches, Carat Crush invites you to complete your special look with their stunning pieces. These pieces blend seamlessly with your traditional attire while adding a touch of elegance and charm. From delicate pendants that exude grace to timeless earrings that symbolize eternal love, Carat Crush's everyday diamonds are designed to complement your traditional attire and add a touch of elegance to the auspicious occasion. These pieces serve as a heartfelt expression of love and devotion, making your Karva Chauth celebrations even more remarkable.
With Carat Crush, every piece tells a story and embodies the essence of authenticity, making it the perfect choice to enhance your Karva Chauth festivities. Whether it's a delicate pendant, a pair of timeless earrings, or a subtle bracelet, Carat Crush offers a wide array of options that allow you to express your love and devotion on this auspicious occasion. Their collections are not only uber chic but also authentic, offering jewellery that's not only wearable and versatile but also deeply sentimental and timeless.
About Carat Crush:
Carat Crush, a subsidiary of Diamantina Fine Jewels, was founded by sisters Aanchal and Arpan in 2015. They recognized the need for authentic, wearable, and versatile fine jewellery in an age of discerning luxury preferences. Carat Crush's exquisite collections of everyday diamonds fill this gap, offering a range of sentimental and timeless pieces.