Raj Shahani, a contemporary artist known for his sculptures and installations inspired by Indian art and culture, will open his magnum opus at the Centre for Contemporary Art (CCA) in Bikaner House, New Delhi on October 29, 2023.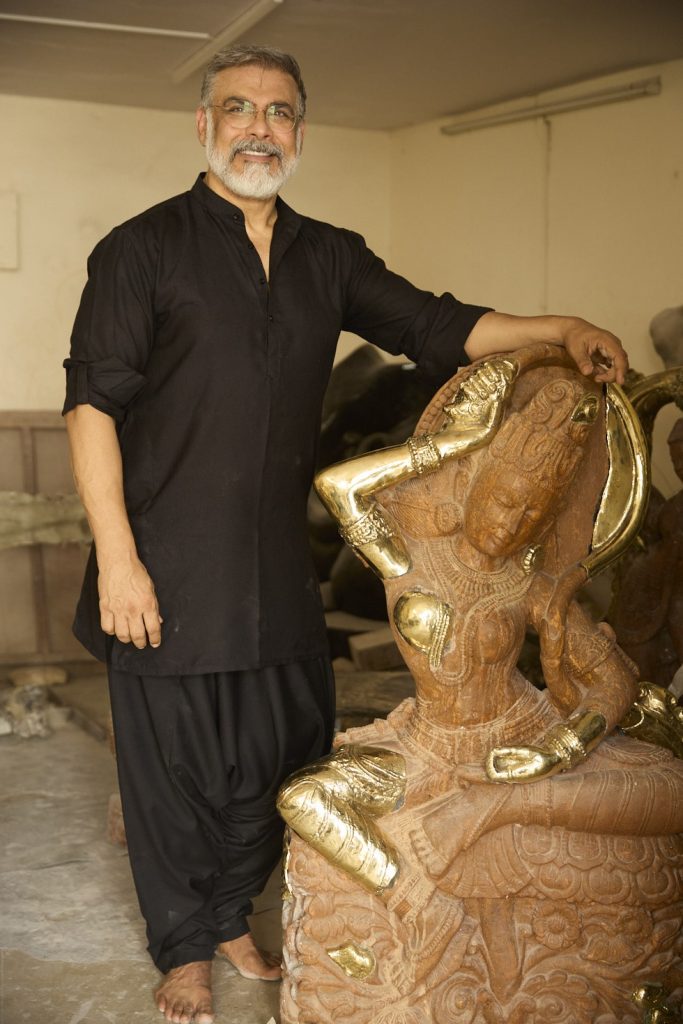 The exhibition, titled "Colour, Stone, Chintz, Grain, and Statue," will feature a circular constellation of 27 sculptures in bronze, marble, granite, stoneware, glass, terracotta, ceramic, iron, and paper. Each sculpture is an Apsara, a celestial being from Indian mythology, and together they mirror Raj's own identity as an artist, performer, and beloved, yet alone individual.
Raj began his artistic journey as a child, escaping into the world of his own imagination to create alter egos and fantastical universes. His fascination with Apsaras began in his youth, when he saw them depicted in popular culture and in the ancient temples and sculptures of India. As an adult, he began to see them as symbols of his own spirit, and he began to create sculptures of them that were both beautiful and fragile.
In his new exhibition, Raj continues to explore the themes of identity, transformation, and repair. He uses a variety of materials and techniques to create his Apsaras, each of which is unique and expressive. Some of the sculptures are made from whole pieces of stone, while others are assembled from fragments. Some are brightly coloured, while others are left in their natural state.
Through his work, Raj challenges us to think about the ways in which we construct and perform our identities. He also reminds us that even the most broken things can be repaired and made beautiful again.

Event Details:
Preview – Sunday, 29th October, 2023
Exhibition continues until – Sunday, 05th November, 2023
Time – Tuesday – Sunday, 11am – 7pm (Closed on Mondays)
Venue – Centre for Contemporary Art (CCA), Bikaner House 1, Hailey Lane, New Delhi 110001
About the Artist:
Raj Shahani is a contemporary artist born in Bombay, India. He lives and works in New York City. His work has been exhibited in museums and galleries around the world, including the Metropolitan Museum of Art, the Museum of Modern Art, and the Whitney Museum of American Art.