Nick Jonas recently had a photoshoot for 'Cigar Aficionado' magazine, and not only his fans but even his wife has been swooning over the pictures. Posting the cover image, Nick wrote "First person under 30 to hold a cigar on the cover of one of my favorite magazines. So pumped about this one! Thank you @cigaraficionado! Issue on newsstands September 24th."
We all know that Priyanka suffers from Asthma and now the couple has been getting backlash from their fans for Nick's cigar posts, even though the actor looks quite 'Yummy' according to his wife. Take a look: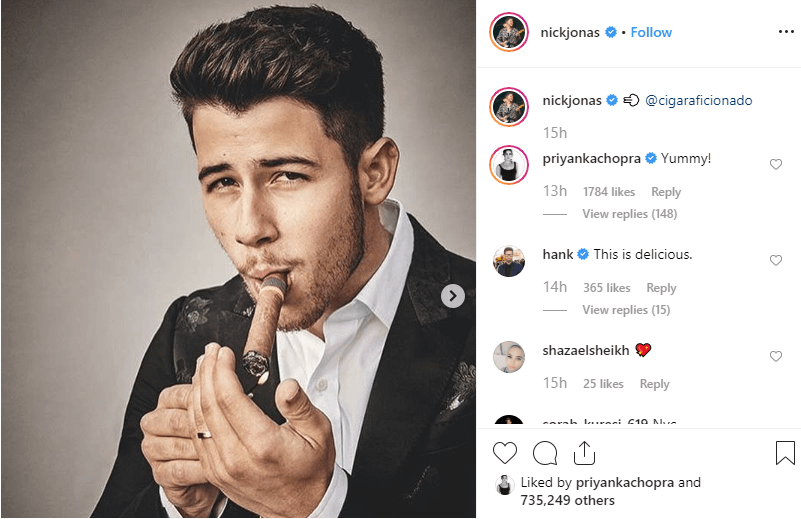 The anger of fans was not only limited to Nick but there have been comments accusing Priyanka of smoking herself. Well, all we know is that smoking is definitely harmful for everyone.
You know this is very bad for your asthmatic wife 🤷🏼‍♀️

— Aashi (@Aashi_2m) September 10, 2019