By Shivali Bhammer – Global Devotional Music Sensation
Shivali Bhammer is an Indie Devotional Music Sensation and a Spiritual Urban Yogi. Shivali, born and brought up in London, is making India proud globally by her songs hitting No.1 on iTunes and music chartbusters.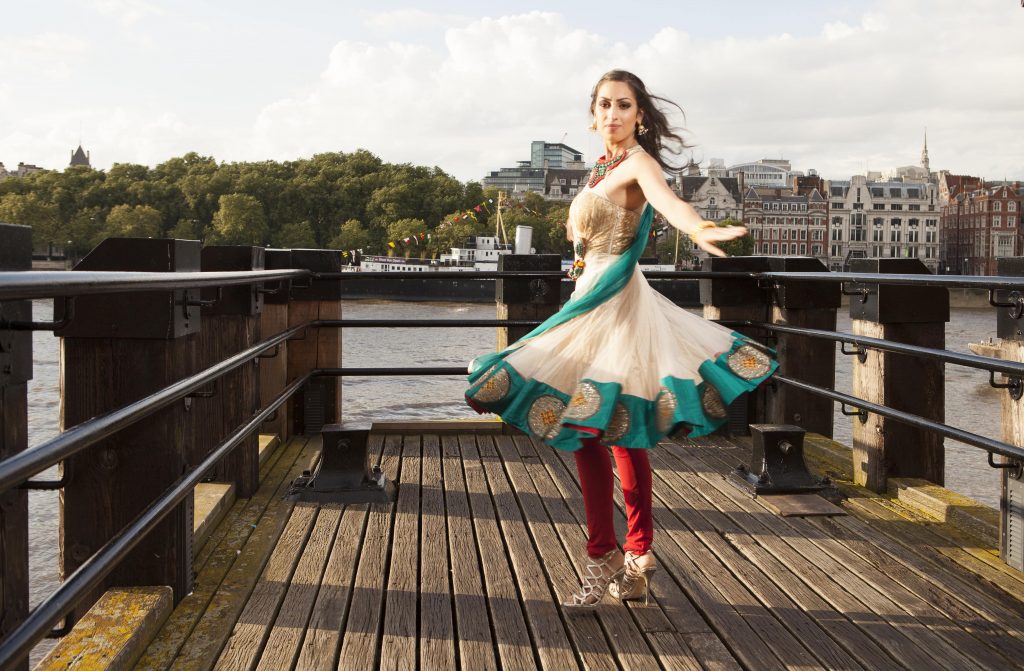 Reminiscing the traditional devotional music through a melodious modern voice has created audiences of all ages, millennials to old-aged fans, tune into Shivali's playlist. Shivali was the youngest and only artist to be signed by the Sony BMG group for Bhajans and has released two devotional albums, The Bhajan Project and Urban Temple.
Shivali was nominated for 2 Global Indian Music Awards at the age of 23 and was listed as the Top 25 under 25 South Asian Artists in England. She has performed globally for both corporate, public and private concerts. Shivali also holds a diploma in acting, Kathak, and ballet. Shivali is not only a talented musician, but she is also a spiritual urban yogi and a motivational speaker. Born in London, after graduating in Economics & Philosophy, she left her job at an investment bank to pursue her artistic passions. After holding the title of the youngest devotional singer at the age of 22, she is now setting the stage to be one of the youngest female Indian Motivational Speakers.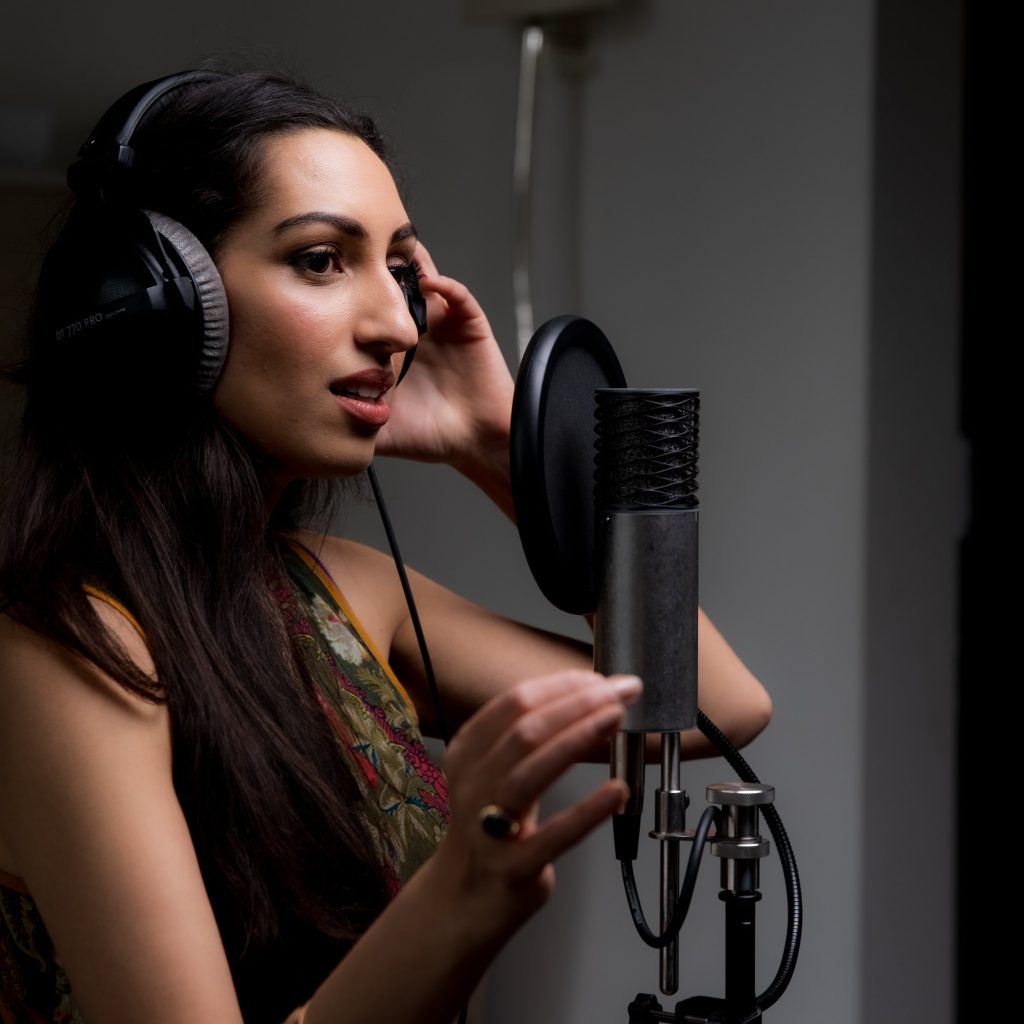 Here we are sharing Shivali Bhammer's picks from her top bhajans on World that she feels one should reminisce about in times like today because devotional music provides the soul a sense of calm and happiness.
Getting devotional!
My top three from my first album, The Bhajan Project, are: Jag Mein Sundar Hain do Naam, the Hanuman Chalisa, and the Gayatri Mantra.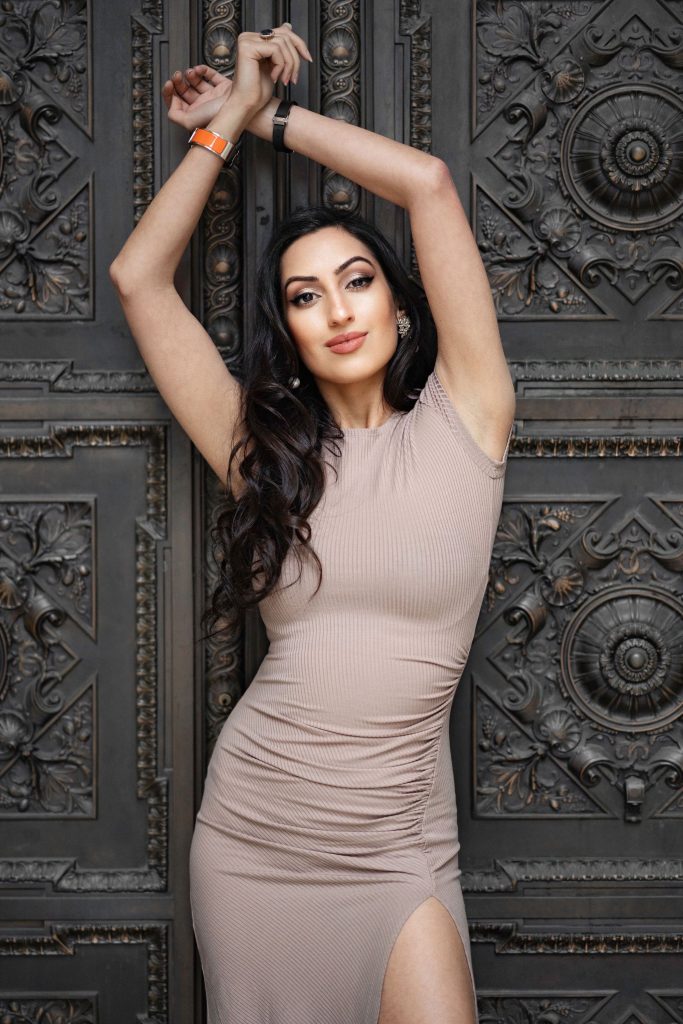 Jag Mein Sundar Hain Do Naam was beautifully sung by Anup Jalota Ji and he very graciously gave us the right to reproduce it, it was nominated for best debut song at the Global Indian Music Awards however that isn't really why it's special. There is a very universal message to this bhajan, which is that despite the many names we have for God, or perhaps we don't even believe in God but believe more in consciousness/prana, the names are equally beautiful. When I listen to this bhajan, I remind myself that I come from a philosophy that doesn't seek to divide but through its many manifestations of deities, it has illustrated that Godliness can be found within everything.
When I was a child my great-grandmother (Mota Ba) would insist that we recite the Hanuman Chalisa every time we were in the car and my father has always told me that the Hanuman Chalisa has protected him – and I have seen that. In such turbulent times, we really need to tap into our inner strength, Hanuman is the ultimate friend and devotee. My rendition of the Hanuman Chalisa is pretty fast and upbeat because it is designed for you to be able to listen to it anytime anywhere, even if you're running, or to help your kids learn it since it is rather catchy.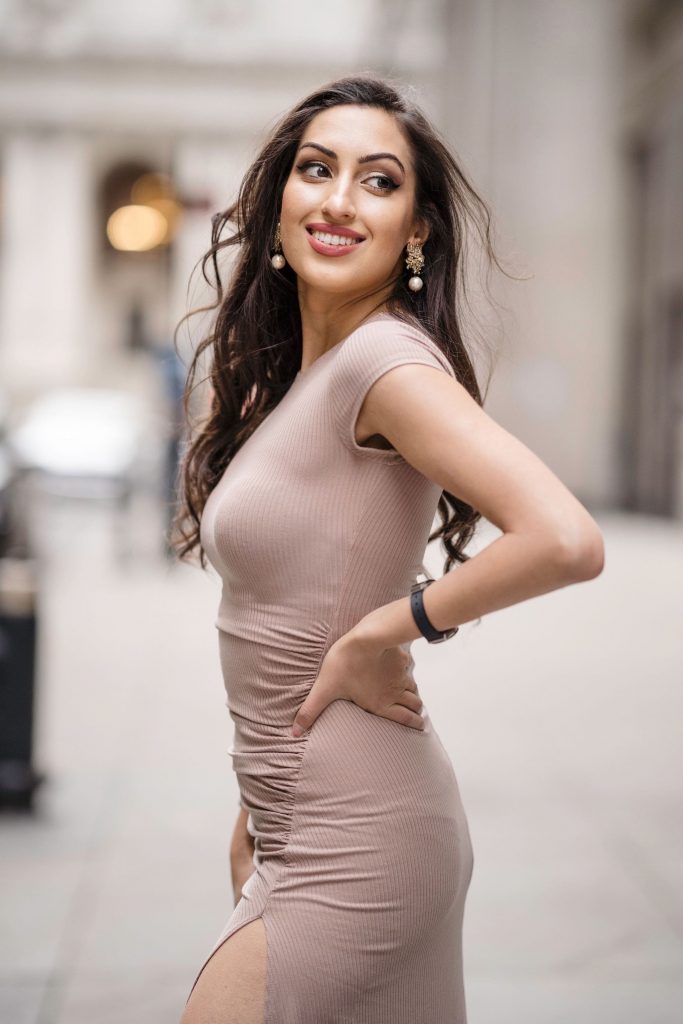 The Gayatri Mantra was written by Sage Vishvamitra. The Sage was born as King Kaushik but upon seeing Sage Vasistha's power, he gave up his kingdom and decided he too could be a Brahmarishi. However since he was not born into that role, it wasn't considered possible. Through Vishvamatra's sheer persistence, effort and self-belief, he finally achieved his goal and was given the name Vishvamitra (friend to all) by Saraswati Ji. The Gayatri Mantragives us the power to acknowledge our own vital energy. It will help the listener feel calm and diffuse any negative thought patterns you may have. When you listen to the Gaytri Mantra try and identify with the sun and infinite light.
Some bonus favorites! On my second album, Urban Temple; my top three are Shivoham, Aum Namah Bhagavate Vasudevaya, and Vaishnava Janato. Shivoham will remind you to be in a state of meditation and poise like Lord Shiva. The Vishnu mantra will enable you to surrender and tap into devotional love, and Vaishnava Janato will remind you of your higher ideals and morals. Humanity needs all of us to pull together. There is no one who is above us, nor beneath us. You may feel differences with others due to upbringing, culture, religion, etc. but these are very superficial. Vaishnava Janato reminds us to be compassionate towards everyone.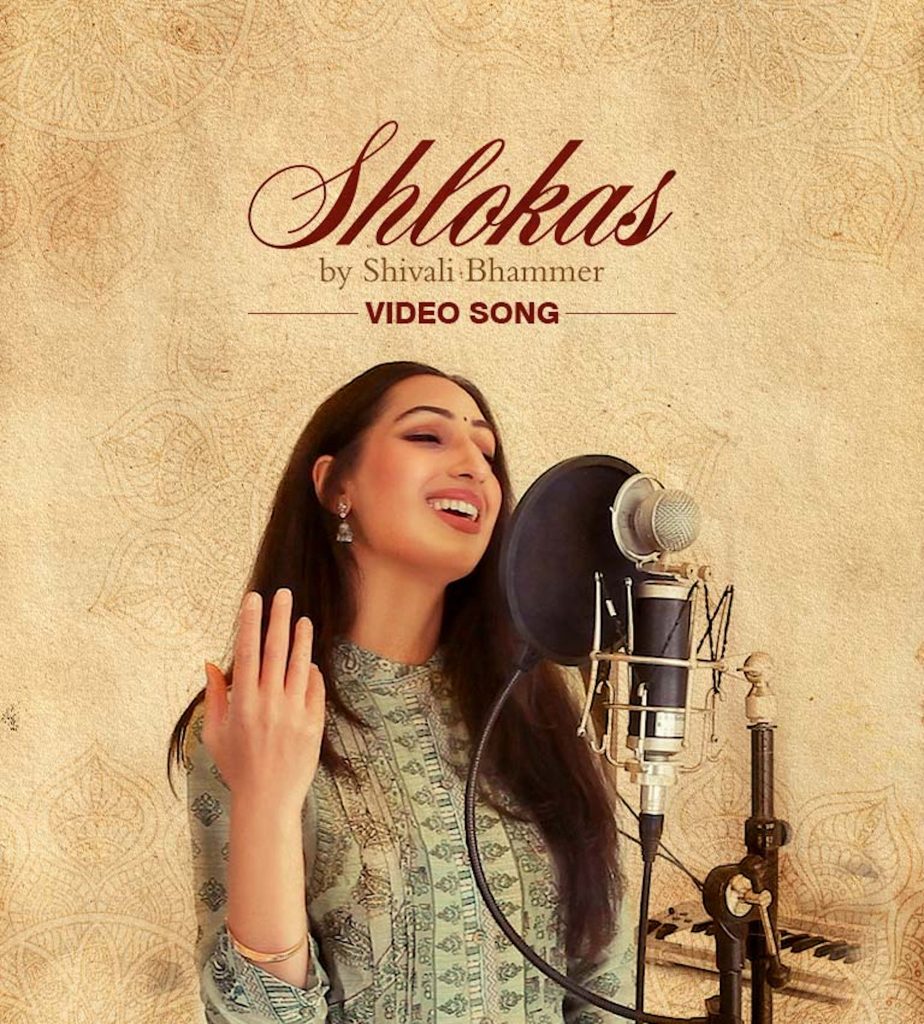 The beauty of bhajans is that they are a source and force of positivity. They speak only of good things, and when you listen to that, even if you are not registering it, it will seep into your subconscious and fill you with love.
Links to her songs: 
Jag Mein Sundar Hai Do Naam – Shivali
Gayatri Mantra – Shivali