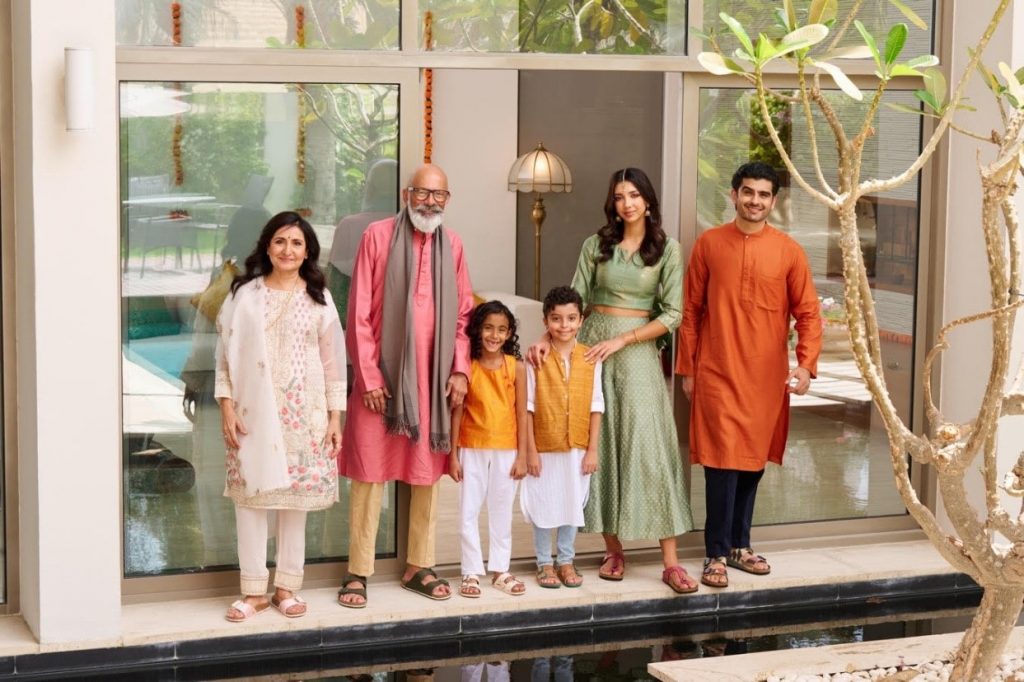 To kick start the joyous Indian festive season, BIRKENSTOCK offers an array of comfortable yet vibrant styles, being the perfect accessory for the most exciting and anticipated time of the year. Whether putting together your perfect festive ensemble or gifting your loved one, BIKRENSTOCK offers a range of distinctive styles for men, women and kids.
VELVET OUTLOOK
The Arizona and Madrid velvet finish by BIRKENSTOCK caters to comfortable and chic styles that consists of an adjustable and elegant pin buckle that provide complete support and fit. The lining of the well-crafted footbed is enclosed with smooth leather giving the footwear a simple yet luxurious finish. A classic statement piece available in hues of pink, blue and gold that truly elevate the entire look of the outfit
METALLIC TOUCH
The metallic styles offered by BIRKENSTOCK come in various styles such as Gizeh, Madrid and Arizona. Adding a touch of glamour and shine, the anatomically shaped cork-latex footbed – provide great support and are exceptionally comfortable. Versatile and unique, a timeless classic perfect for the festivities.
STYLES FOR MEN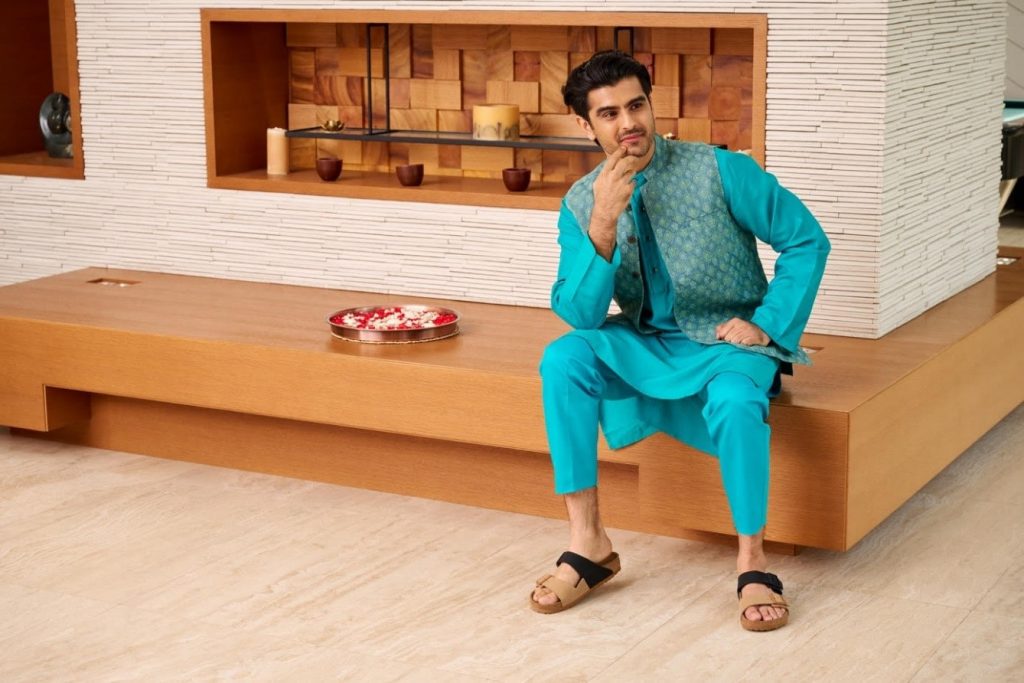 The BIRKENSTOCK Arizona style for men provide a modern and elegant fit, giving your traditional outfit a comfortable and sophisticated touch. Made with high quality soft nubuck leather, the styles curated display elements that are natural, minimalistic yet stylish. With an adjustable buckle, anatomically shaped cork -latex footbed and subtle shades, the footwear crafted by BIRKENSTOCK are a perfect pick for men this festive season.
STYLES FOR KIDS
The festive season indeed get the kids enthusiastic for a day of fun and games and for the perfect day – a pair of comfortable footwear is imperative. Providing maximum grip and firmness, the bright and colourful range ensures comfort with adjustable metal pin buckles and the upper which is entirely skin friendly.
The festive edition is all about being comfortable – be it for a party or a family gathering, picking out the right pair is essential. The collection from BIRKENSTOCK not only offers an array to choose from, but styles perfect for various occasions! Let your festive season shine bright with BIRKENSTOCK's festive collection.
Discover the full festive collection across all BIRKENSTOCK stores or online at www.birkenstock.in
Store Directory:
1. Mumbai: Linking Road, Bandra West
2. Pune: Ground Floor, Phoenix Market City
3. Delhi: Ground Floor, Ambience Mall
4. Delhi: T3 Airport
5. Delhi: Ground Floor, DLF Promenade
6. Delhi: Ground Floor, Select CITYWALK
7. Chandigarh: Ground Floor, Elante Mall
8. Chennai: Lower Ground Floor, Palladium Mall
9. Chennai: Ground Floor, Express Avenue Mall
10. Bangalore: Ground Floor, Indiranagar
11. Bangalore: Ground floor, The Orion Mall
12. Hyderabad: Ground Floor, Inorbit Mall
13. Hyderabad: Jubilee Hills
13. Guwahati: Ground Floor, City Centre Mall
14. Cochin: Ground Floor, Lulu Mall
15. Trivandrum: Lulu Mall
16. Gurgaon: Ambience Mall, Gurgaon
17. Pune: Pune Pavilion
About BIRKENSTOCK
BIRKENSTOCK is a global lifestyle brand with a heritage in iconic footwear, rooted in the creation of the BIRKENSTOCK footbed. The brand that can be traced as far as 1774 is guided by the notion of quality and function in all its actions and across all categories. The concept of all-round wellbeing is developed into footwear, sleeping systems and natural cosmetics, increasingly translating the lifestyle vision of the brand heritage. With around 5,500 employees worldwide, this traditional, sixth-generation family-run business is also one of the German footwear industry's biggest employers.
BIRKENSTOCK was already using the term "footbed" in the 1910s, giving it the meaning, which is commonly understood by consumers all over the world to this day – as a synonym for outstanding comfort when walking and standing. By the early 1970s, BIRKENSTOCK had become a global player. Since 2021, the company is majority owned by L Catterton, the world's largest growth investor focused on the consumer goods industry, and FinancieĚre Agache, a holding company controlled by Agache, the holding company of the Arnault famil.
Manufactured in Germany, the sandals are sold in more than 100 countries on all continents. BIRKENSTOCK also has a growing range of closed shoes, children's shoes, and occupational footwear, as well as specialist products for orthopedic retailers, socks, bags, and belts. In 2017, BIRKENSTOCK added sleep systems and natural cosmetics (BIRKENSTOCK NATURAL SKIN CARE) to its portfolio of products. BIRKENSTOCK has 16 sites in Germany, in the states of North Rhine-Westphalia, Rhineland-Palatinate, Hesse, Bavaria, and Saxony. The long-standing enterprise also operates its own sales offices in the United States and Canada as well as in Brazil, China, Hong Kong, Japan, Denmark, Poland, Switzerland, Spain, the United Kingdom, France, Norway, Dubai and India.
OFFICIAL HOMEPAGE:
Indian Website – www.birkenstock.in
Global Corporate Website – www.birkenstock-group.com