If joining an art institute seems like too long and too much of a commitment, and yet developing your art skills has been on your mind for months or even years, then Rishabh's Art Studio (RAS) may have a sparkling solution to indulge or advance your artistic bent of mind or pre-acquired art skills.
RAS is launching international level of instruction in classical methods of drawing and painting in an exclusive affiliation with the prestigious Florence Academy of Art.
Daniel Graves, Founder-Director of The Florence Academy of Art says: "We, at The Florence Academy of Art, are excited to expand our community by launching our programming in NCR Gurugram, India. It is a great opportunity, and timing is just right for us to pioneer with RAS the teaching of traditional and classical principles in painting and drawing to art enthusiasts in India. We will start by offering short term workshops for artists across levels, beginners to advanced. In collaboration with RAS, we intend to foster an environment of true learning and sharing as a community of artists with similar interests and varied human experiences."
Rishabh Sud, Founder and Artist – RAS adds, "The faculty at RAS are highly skilled and experienced and have been personally handpicked by Daniel Graves himself to ensure that the students who attend these workshops are fully educated in the vocabulary of classical drawing and painting techniques. All teachers are graduates from The Florence Academy of Art, and will be travelling from across the globe to impart their knowledge to our students."
RAS is a small and dynamic art space dedicated to the training of budding artists across age groups, through a combination of intense observation with advanced craft skills. The studio is designed keeping in mind the best working environment for Students and the Teachers. It is north lit and also equipped with artificial lights. All students have their individual studio spots in line with teaching methods of The Florence Academy of Art.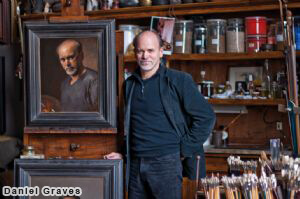 Workshops held at RAS intend to provide students of all levels with an opportunity to explore distinctive aspects of their chosen subject through the development of considerable powers of draftsmanship, direct study of works of the Old Masters and a deep, practical understanding of the materials and methods of the artist.
The curriculum is designed to facilitate students to acquire self-confidence, visual understanding and subtle and precise methods of description. Through intense observation, students acquire a visual literacy that enables them to interpret humanist values in their work, and, ultimately, seek to create a work of universal relevance.
Rishabh says, "The maximum students per workshop is 15, so that each student gets individual attention from the teachers. All the students have access to their teachers for any questions they might have during the workshop. The teachers will always be there to clear up any doubts the students may have regarding the processes of Drawing and Painting."
The program is carefully matched to each individual and not imposed in a 'study group' context. The Workshops at RAS aim to train students to acquire skills to draw to a very high standard and acquire a deep understanding of the works and methods of the Old Masters
These workshops are ideal for:
– Students who are seeking to build their portfolio to apply for Art Institutes around the world
-For busy working professionals/ working artists/ homemakers who are artistically inclined but never found the time to develop their skill set.
-For the professional artist who always wanted to learn the classical methods of the old masters but could not, this is a great opportunity for them to develop their art
-For Alumni of The Florence Academy of Art to revisit the workshops and refresh their skills
It's pocket-friendly to do this in India, given a conducive international environment and the teachers who come from all over the world. All the workshops have been designed and decided by Daniel Graves. Attending workshops in India give students preferred status in full-time courses at any of The Florence Academy of Art international campuses. The Certificate of Completion is recognised by The Florence Academy of Art. Also it helps students transit into a full time programme at other art universities across the globe.
"You take our workshops for many reasons. Sometimes it is to enhance what you already know and leap to that next plateau. Other times it is to step out of your comfort zone to learn something completely new", adds Rishabh.
Workshop Details:
Name of the workshop: 6-week Intensive: Drawing, Painting
Details: This course is specially designed for students with a strong interest in art. This six-week course will introduce students to the classical methods of training in the visual arts, enriching your visual vocabulary and providing a methodology that can be applied to other art disciplines.
Fee: INR 2,21,000 inclusive of GST
USD 3,300.00 inclusive of GST for international students
Timings: Morning 9.00 am to 4.00 pm (Daily)
Venue: Paras Trinity, 410, 4th Floor, Sector-63, Gurugram, Haryana 122002
How to apply: You can apply online. Log on to www.rasworkshops.com
Dates: Workshop starts from 7th October till 15th November 2019