…so ring in 2022 with a bolder, brighter and bubbling Sanaz 2.0 from the house of Pink City by Sarika. A brand built on passion and purpose to place Indian textiles and crafts into the modern woman's wardrobe, the Sanaz 2.0 silhouettes celebrate timeless nostalgia while giving it a contemporary twist. Sanaz 2.0 is an ode to women who dare to dream and is unapologetically herself through every challenge she faces in life.
With an array of silhouettes and fabrics taking center stage in the prét line Sanaz 2.0, the ensembles are fluid and feminine. The colour palette is fresh and vibrant and complements the silhouettes including kaftans, cowls, saris, kurta sets and power-suits among others.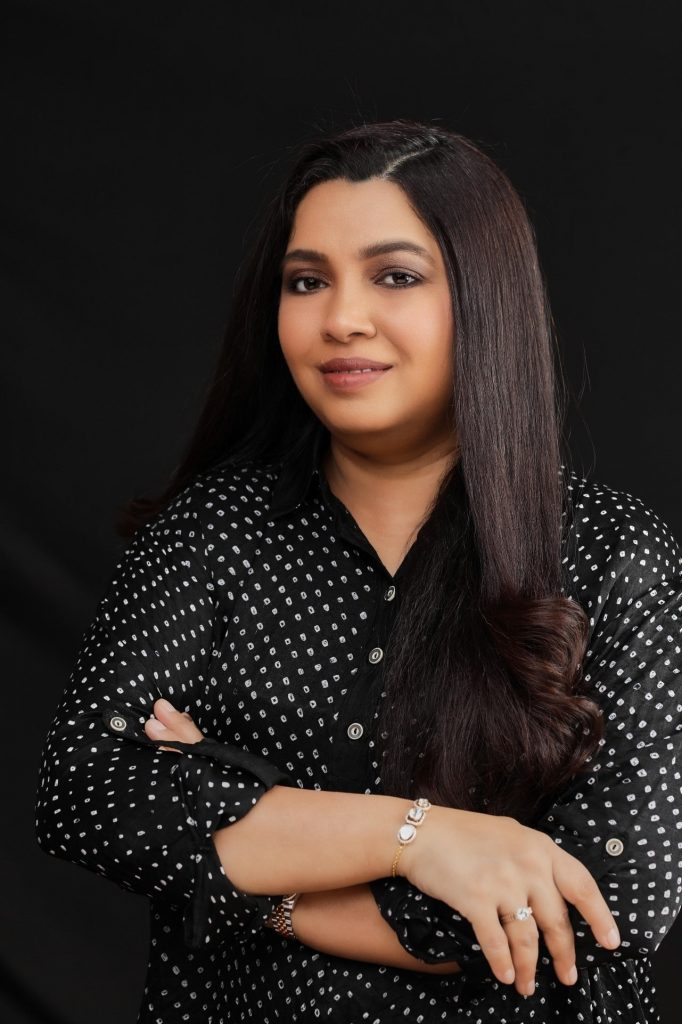 "When the lockdown was tough on us, Sanaz gave us hope and we were overwhelmed by the love the collection received. An extension of the label's previous glorious collection Sanaz, Sanaz 2.0 is built on the enthusiasm and spirit I first had when I started Pink City. Sanaz 2.0 is all about fluidity and femininity, where the silhouettes flow seamlessly. Just like women do from one role to another in their daily lives."
Sarika Kakrania, founder and designer
Label Pink City by Sarika
From radiant reds, perfect purples to vibrant oranges to neon greens, the colour palette enhances the prints and thread work in the eclectic prét line. An amalgamation of Indian crafts and western silhouettes, each ensemble breathes relevance and relatability into the life of every woman who wears the brand.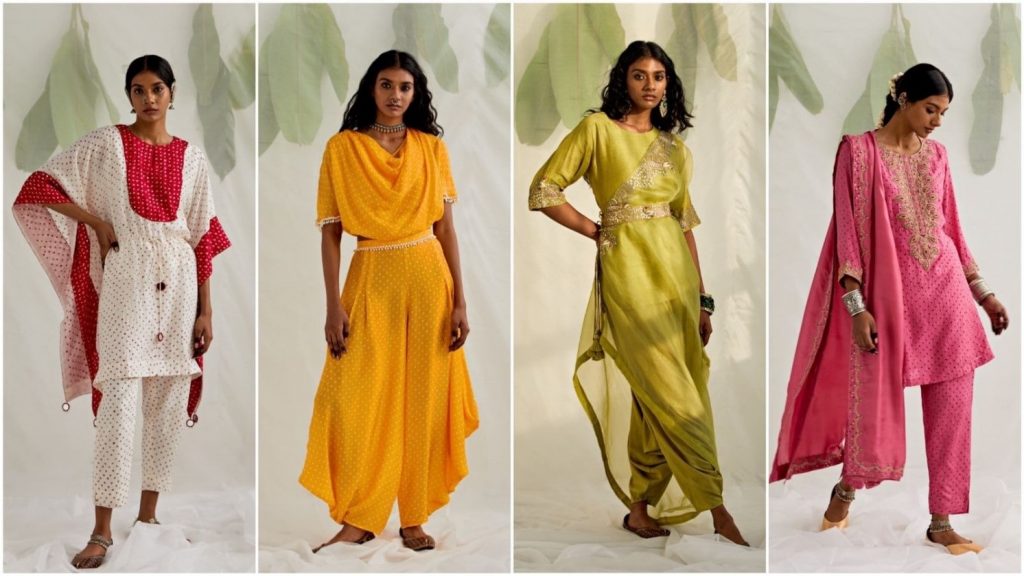 An inclusive brand, the collection features silhouettes which are size friendly. Sarika strongly believes in catering to women of all sizes and most importantly with no additional or hidden costs. Sanaz 2.0 is all about celebration and what better way than to celebrate YOU!
Keeping up with the Kaftans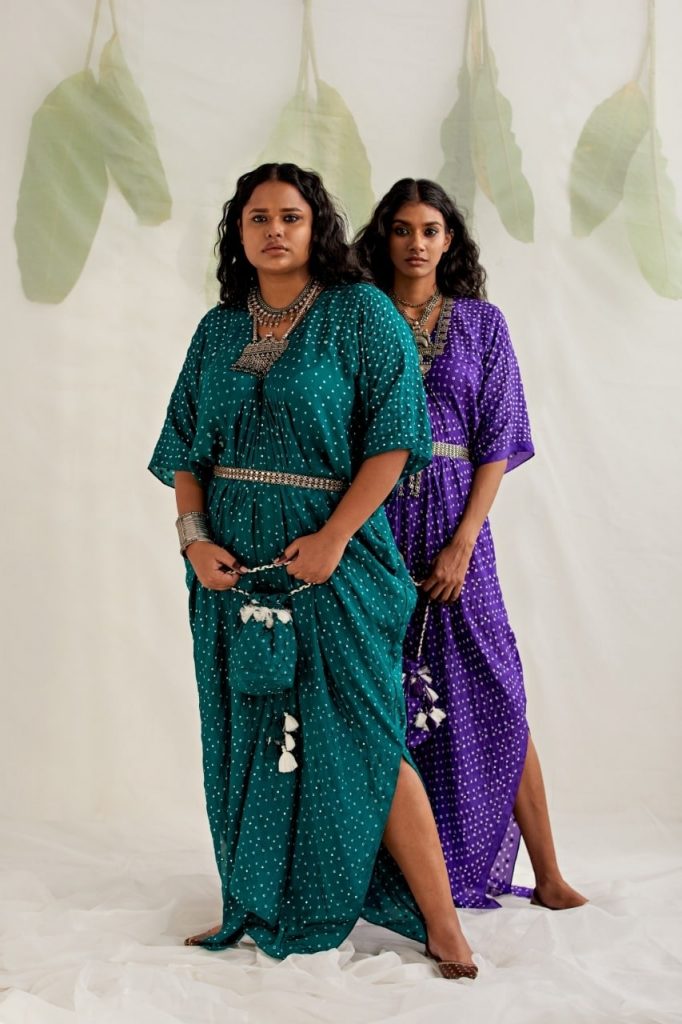 Bandhani fluid kaftan with whimsical mirror details, a high slit, and breezy sleeves. This free-size kaftan comes with a co-ordinated potli to complete the look.
The Power of Pant Suits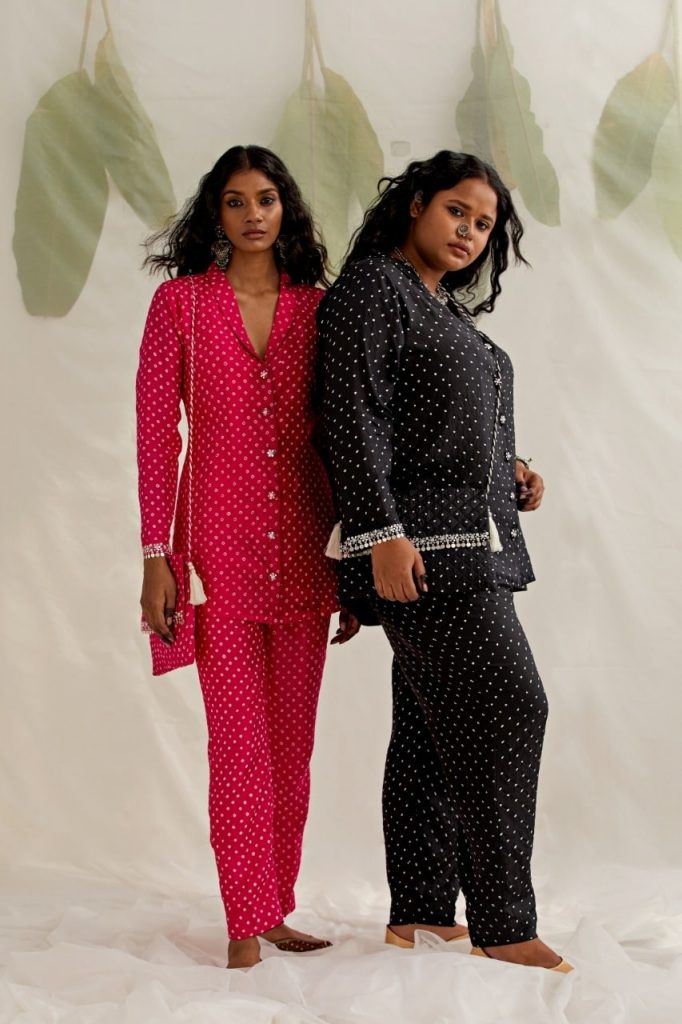 Make an entrance in style in this bandhej pantsuit with a matching clutch. The embroidery detailing on the buttons and the sleeve hem makes this a chic ensemble to opt for this festive season.
A Tale of Saris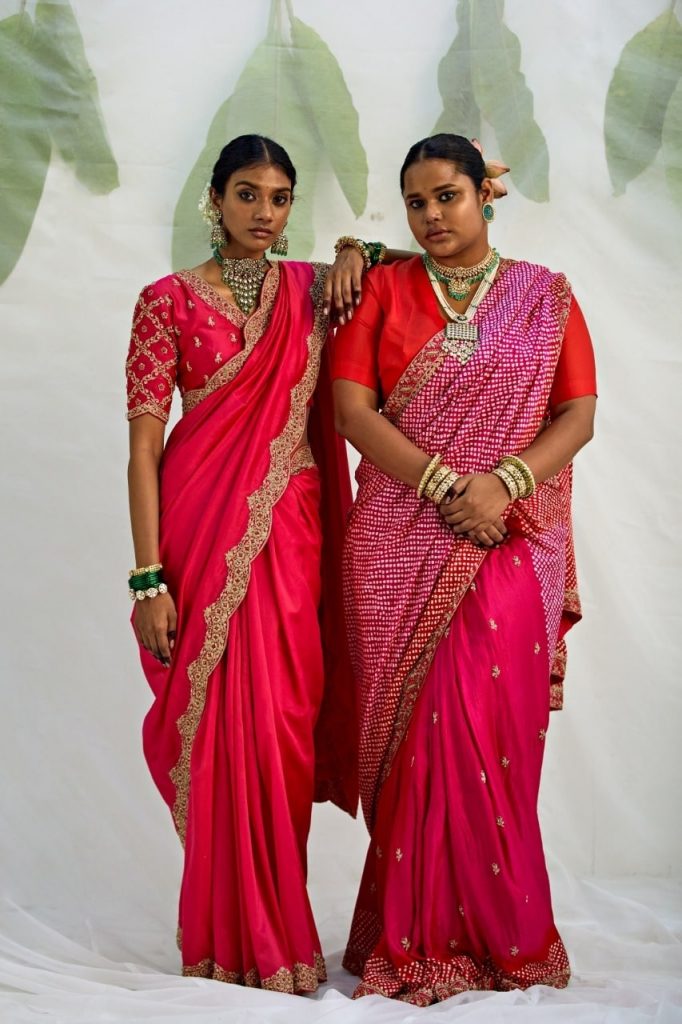 Celebrate You and Indian crafts in this sexy sari which is a combination of playful textiles, bright colours and versatile pearl, dori and resham work. The bandhani sari has traditional bandhani design on one side and intricate buttis on other side.
A Sharara Start To 2022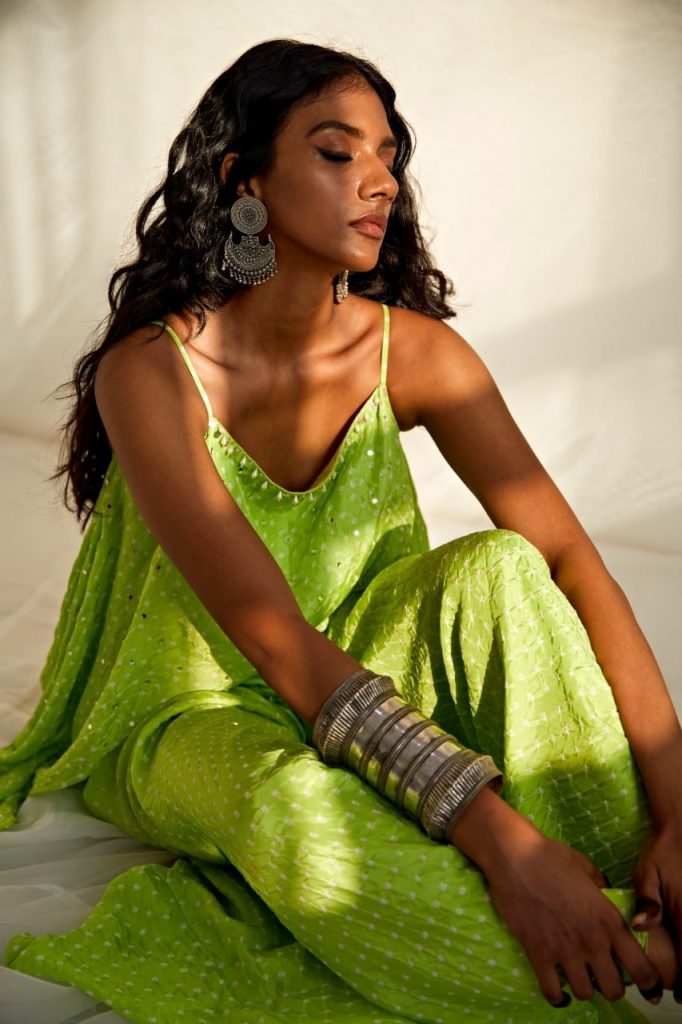 Ace the co-ord look in 2022 with this Firestarter co-ord set in lime green. Channel your boho queen in this bandhani sharara set and stack it with some fun and eclectic accessories.