Artists with impeccable fashion sense is a bliss to the eyes of spectators. Fashion is seasonal but style is eternal. There are a few millennial vocalists from Bengal's Music industry that never attempted to break the glass ceiling, yet left the mark of their impeccable dress sense in every way possible with their styles.
Some Divas are known for carrying ethnic like they were born to sport them, while some are ravishing in western wear. Here are 5 Divas from Bengal's Music industry that dons both ethnic and westerns amazingly.
Sahana Bajpayee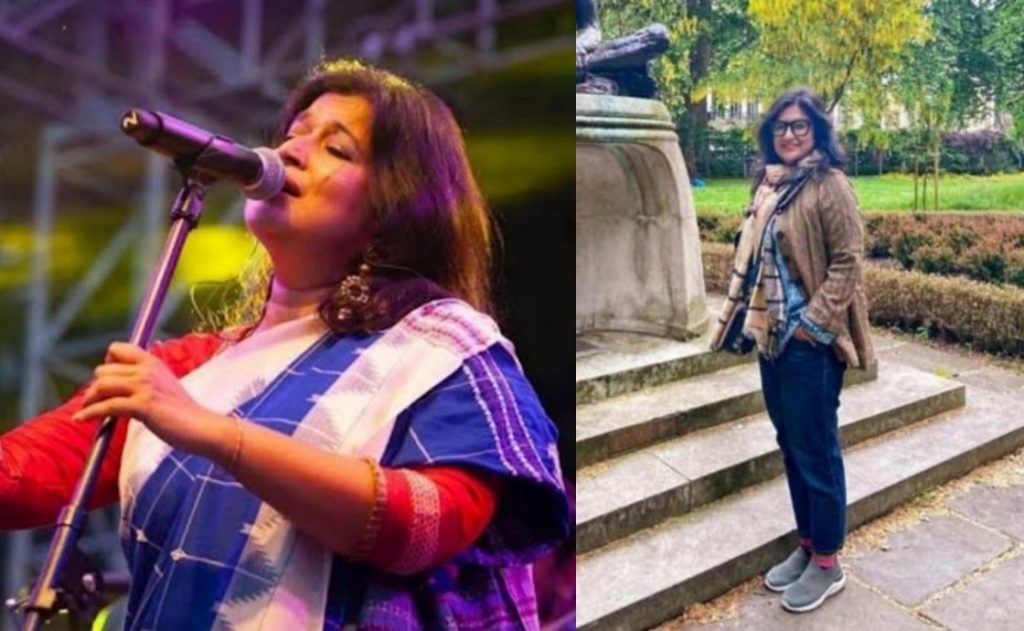 When it comes to Saree and Boho fashion with simplicity Sahana Bajpayee is the name. The singer that kept ruling personal playlist of many looks ravishing in Saree and statement accessories. Sahana's travel pictures are to die for.
Classy and comfy, the diva's travel fashion gives us fab ideas for OOTDs you can spend an entire day in. She mostly sports earthy tones and colour blocks color right. Teamed with the right pair of glasses and scarves she looks like a diva.
Iman Chakraborty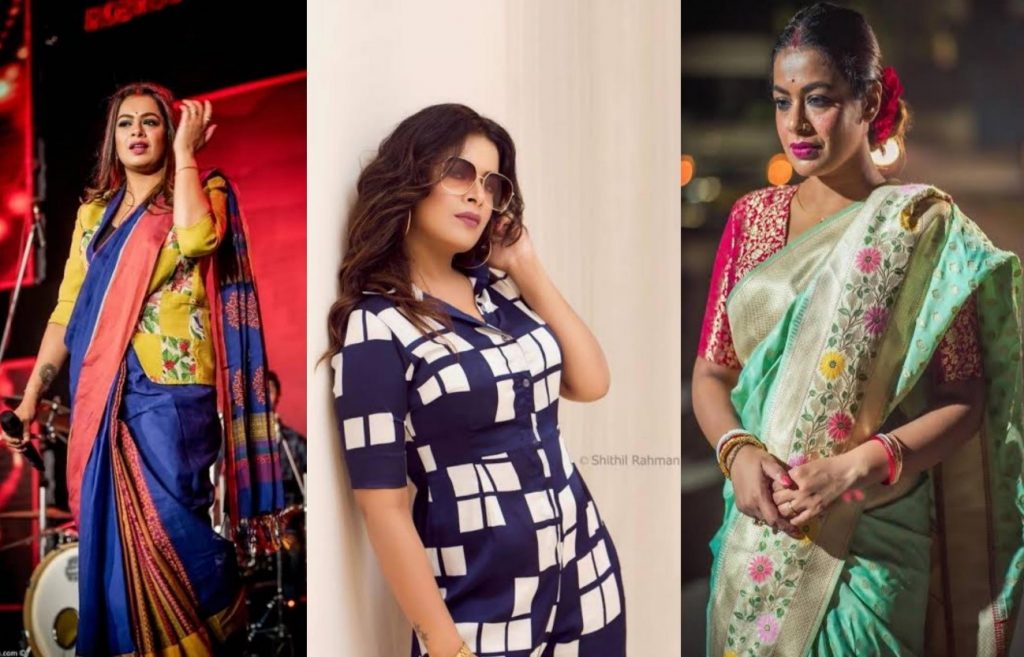 The national award winning soulful voice of Bengal, Iman looks amazing in every attire. Her dress sense is not only amazing but makes her a head Turner. Iman is a Yoga enthusiast that practices fitness and beauty-goal, keeping the soul sane. She carries ethnic costumes with a twist like teaming a blazer with saree and more such mix and match. She also looks like a glam queen in western wear. Cool and trendy glasses with a touch of boho fashion is her go to look. Iman is active on Instagram and her photos are absolute fashion goals. Iman often color coordinate with music composer husband Nilanjan Ghosh
Somlata Acharya Chowdhury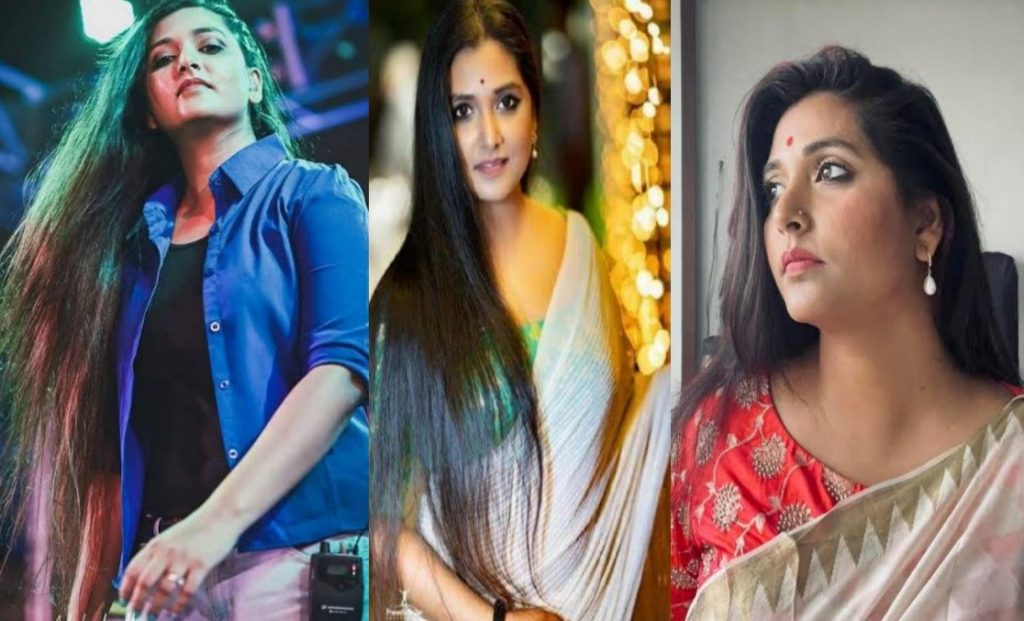 Somlata is known for her extraordinary voice and singing style. She is a popular name in Bengal's playback industry. Her simplicity and barrier breaking style statement makes her a head turner. Her big expressive eyes and innocent smile is breathtaking. Somlata carries cool casual looks on stage as well. Her long black hair makes her look beautiful and graceful. The singer is mostly seen in casual western attire. She is seldom seen in saree. But looks ravishing and carries saree like a princess.
Soumita Saha
Popular singer Soumita Saha has mesmerizing audience with her versatility as she has given mega hits in edm and nailed experimental work in Tagore songs. She is know for International collaborations that consists of Indo- french collaboration as well. The singer is a natural beauty with enticingly pretty eyes and bouncy hair who can be termed as epitome of simplicity. Soumita carries ethnics like a diva. She also dons western wear like a pro. The singer is active on Instagram her travel pictures are to die for. Infact her dress sense is simple yet inspiring. Her fashion sense is all about enhancing the natural beauty. The Bengali Grace queen swears by less is more Style mantra.
The diva is seen practicing color coordinate trend with Software engineer husband Agniv Chatterjee.
Lagnajita Chakraborty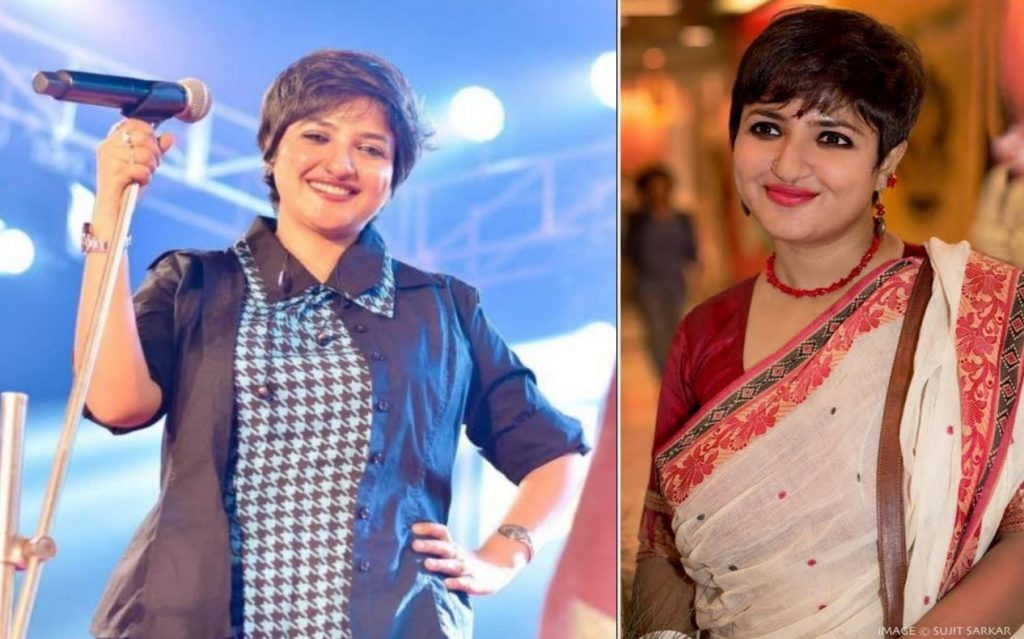 Lagnajita is known for her extraordinary tonal quality and thus a favourite singer of many. Lagnajita has delivered many hits in tollywood's film industry. Lagnajita Chakraborty is synonymous to cuteness and style. What makes her different is her hair style. Her short hair gives her a ravishing look that's a little uncommon yet looks amazing on her. Lagnajita Chakraborty dons ethnic and westerns both like a queen. She carries herself with ultimate grace and glamour that adds an unconveyed X factor to her looks