BY: Jigar Shah
Evidently, her eyes well up but they house a stoic determination within. Her vulnerable posture belies the metal pistol stretched in front. The pink of her silk dupatta matches her pursed lips, and the blue is the same shade as the storm in the background.
When the poster of a petite, porcelain-like Alia Bhatt's Raazi spread across town, it was tough to imagine her as the square spy. Aren't they supposed to be buffed? A Victoria's Secret model-like figure with a wardrobe darker than midnight, and athletic skills of an Amazonian princess are a minimum. But it will be a grim day when Alia is used just for the vision she is. For underneath those conventional looks lies a tempest, unleashed every time she is on camera. It surfaces in those hooded eyelids, those untamed brows, the flared nose, and her blank stares. Since 2012, Alia Bhatt has been aching to be among the stars. In 2018, she is arguably the biggest of the lot, and she is only 25 years old.
Wonder behind her rise starts with her second movie itself. After Student of The Year, Alia, like her co-stars, was ripe for the picking. She could have been in a desirable multi-starrer, a formula rom-com, a thriving movie series, or even a grand musical. Alia instead chose a tragic coming-of-age saga where a good 80 per cent was without make-up, a mainstream hero, or a grand Box-Office prediction. But the gamble worked, and Alia's success spree took wing.
A simple Google search will list you her filmography, and there lies the complexity of her success. As we speak, Raazi's lifetime Box Office has comfortably crossed the Rs 100 crore mark and she is officially being hailed as the latest Queen of Bollywood. What's brilliant is that all this success is on par with an enviable life off-screen as well.
No, we don't mean Ranbir, yet. Alia brandishes a massive following on Instagram, a whopping 22 million and growing. Her growing list of endorsements gives tough competition to her contemporaries – male or female, while her business acumen in investing with a digital fashion solution company, Stylecracker, is only the beginning to something much larger. Her friendships are flaunted, her love-life obsessed over, and her movie choices, carefully analysed by her peers. No hyperbole when Karan Johar who launched her and considers her his mentee, calls her the supreme force in Hindi Cinema today. Currently riding on a 90 percent success rate and with impressive movies (Gully Boy with Ranveer Singh and directed by Zoya Akhtar, Kalank with Madhuri Dixit Nene and Varun Dhawan, directed by Abhishek Varman, and Brahmastra opposite Ranbir Kapoor and Amitabh Bachchan, directed by Ayan Mukerji) ready to hit the marquee, we don't disagree one bit.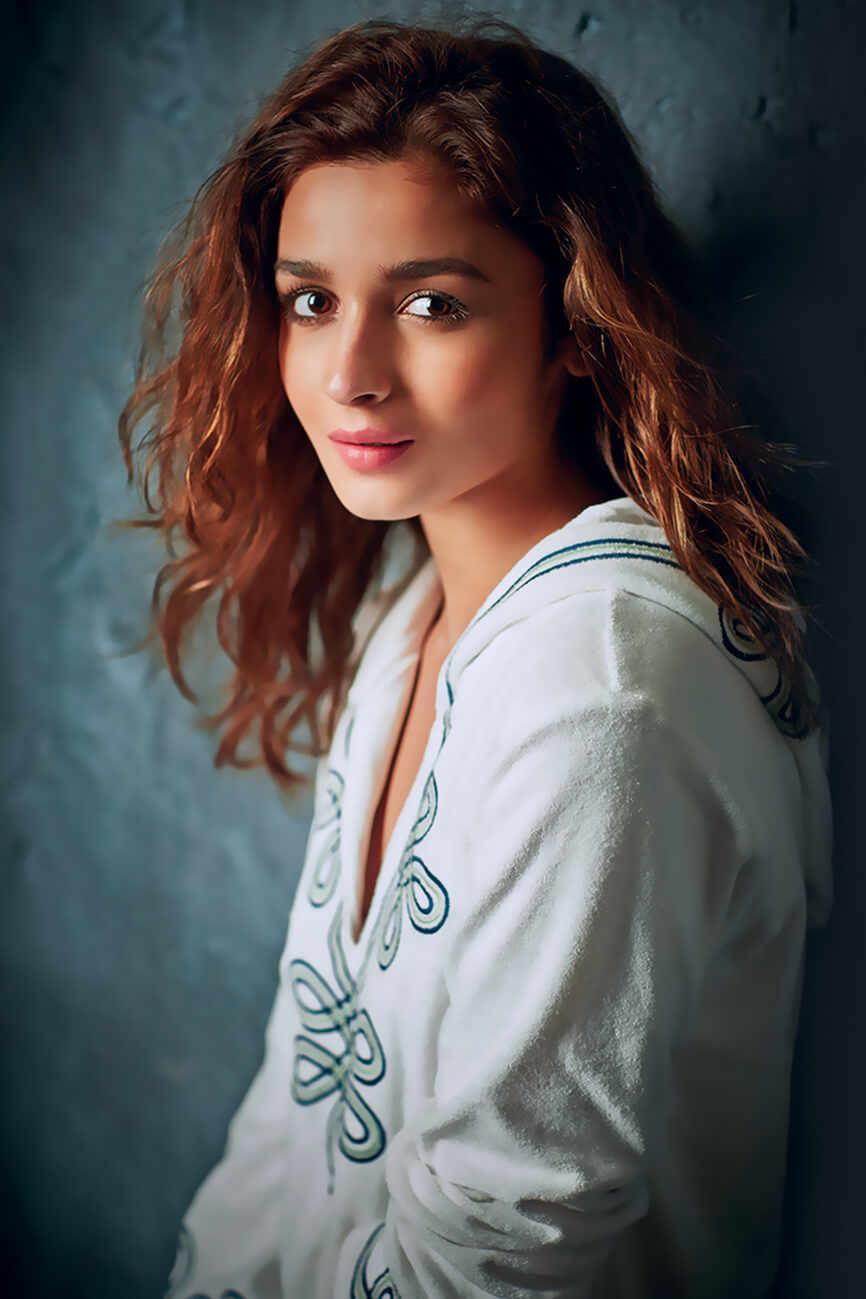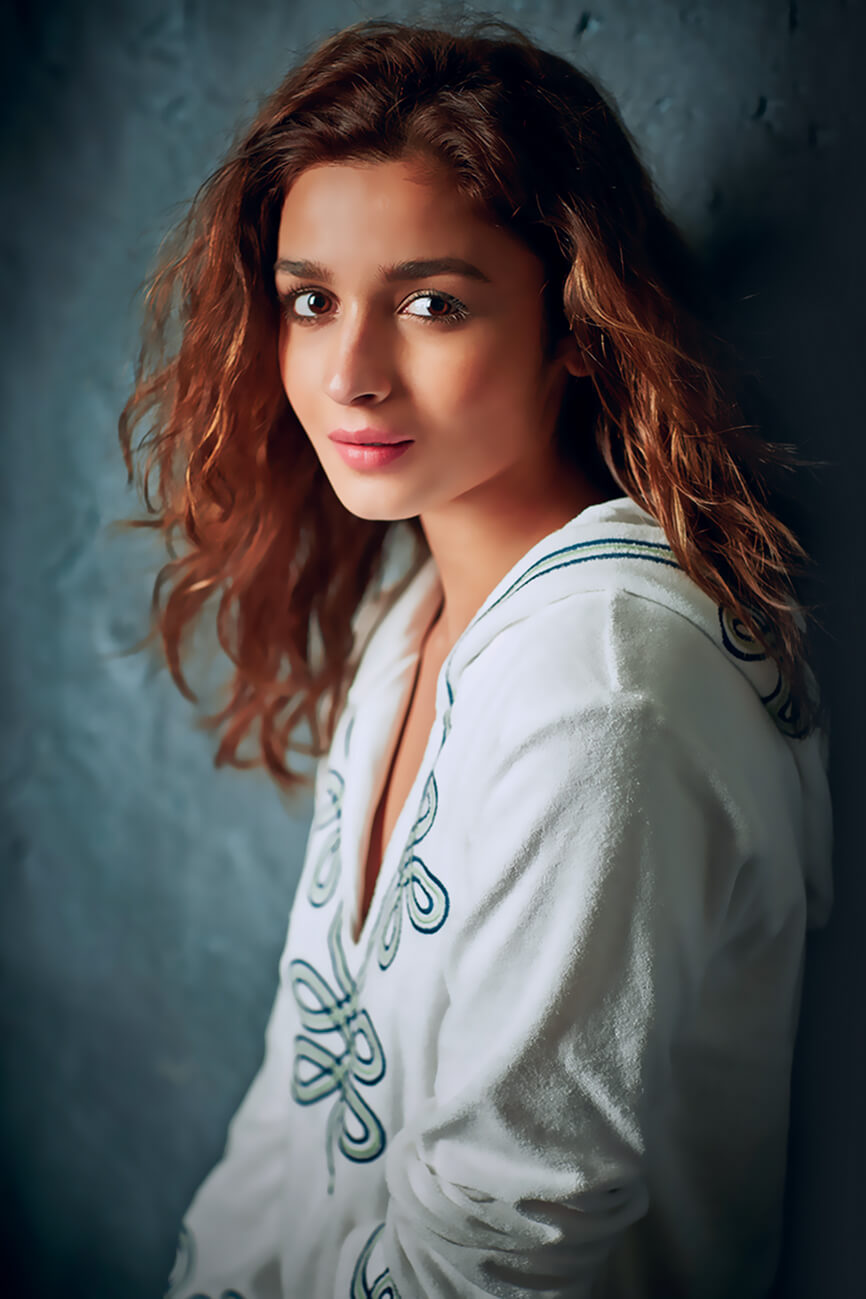 From debuting as one of three students in SOTY, to being a mightiest force in Raazi, you've just scaled the dizzy heights of stardom. Does it feel like you have arrived?
I always want to believe that the quality of the role is better than its magnitude. Raazi, yes, is the journey of Sehmat who becomes a spy. But that doesn't mean that the other characters stories hold no importance. That is why I would be open to shoot films where I am not the central character or even be on the poster. The impact the character has on the entire storyline is what gives me true joy.
I don't think I have arrived at all! I'm just very grateful that I got an opportunity to play a role like this where I was in every frame, I am happy to know that directors are thinking about me and writing roles specially for me, like Meghna (Gulzar) said that she only saw me as Sehmat, and that makes me ecstatic.
Your father Mahesh Bhatt reviewed Raazi on twitter saying, 'Raazi movie review: In Meghna Gulzar's engaging thriller, Alia Bhatt gives her career's best performance so far (SIC)'. How important is his approval in your career?
It is very important, he is a great mind. I have drawn from his emotional quotient and depth. I have learnt a lot from him, of how I see the world. The way he supports me is unbelievable. He showers so much love and encouragement, to the point that I tell him, 'Papa, it's ok! Fine, now  stop!' The more your parents are happy about you, you are happier for them. His opinion matters a lot, he is supportive but he will never exaggerate. He will say it once and then say it to the entire world, but not to me again. That is the way I have been brought up.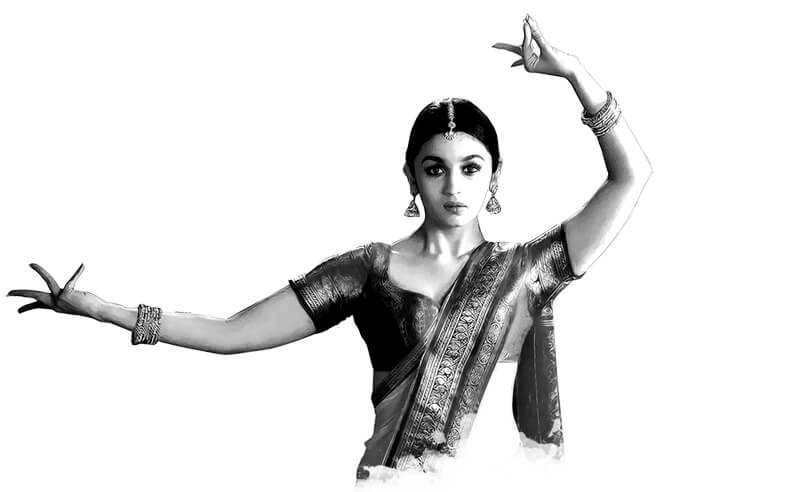 You've definitely picked up the art of speaking your heart and mind from him.
I've learnt it from the best! The idea is to speak your heart and your mind and not really be measured by words. I try to speak responsibly. I am an articulate person and I articulate my feelings and opinions openly and clearly. I enjoy doing that.
In the six years of your career, you've been given many titles – of Next Superstar, Current Superstar, Next Kareena Kapoor etc… How seriously do you view these labels and tags?
I don't take them seriously, but I also don't disregard the attention, as from there, comes responsibility. I don't keep that in mind or think about it while taking my decisions. The reason I use the word 'responsible' is because you can't take these things for granted… this adulation and love is coming from my work and I have to keep working hard.
You can't take yourself for granted. If you do, your attitude changes and you start to feel entitled… I respect these labels but I don't want to be bracketed as Current or Next Superstar etc. I just want to be an entertainer. And by that I mean I want to be a good actor who can make people smile, laugh, cry, feel the pain, and can make her way into their hearts. It is not my goal, but my calling.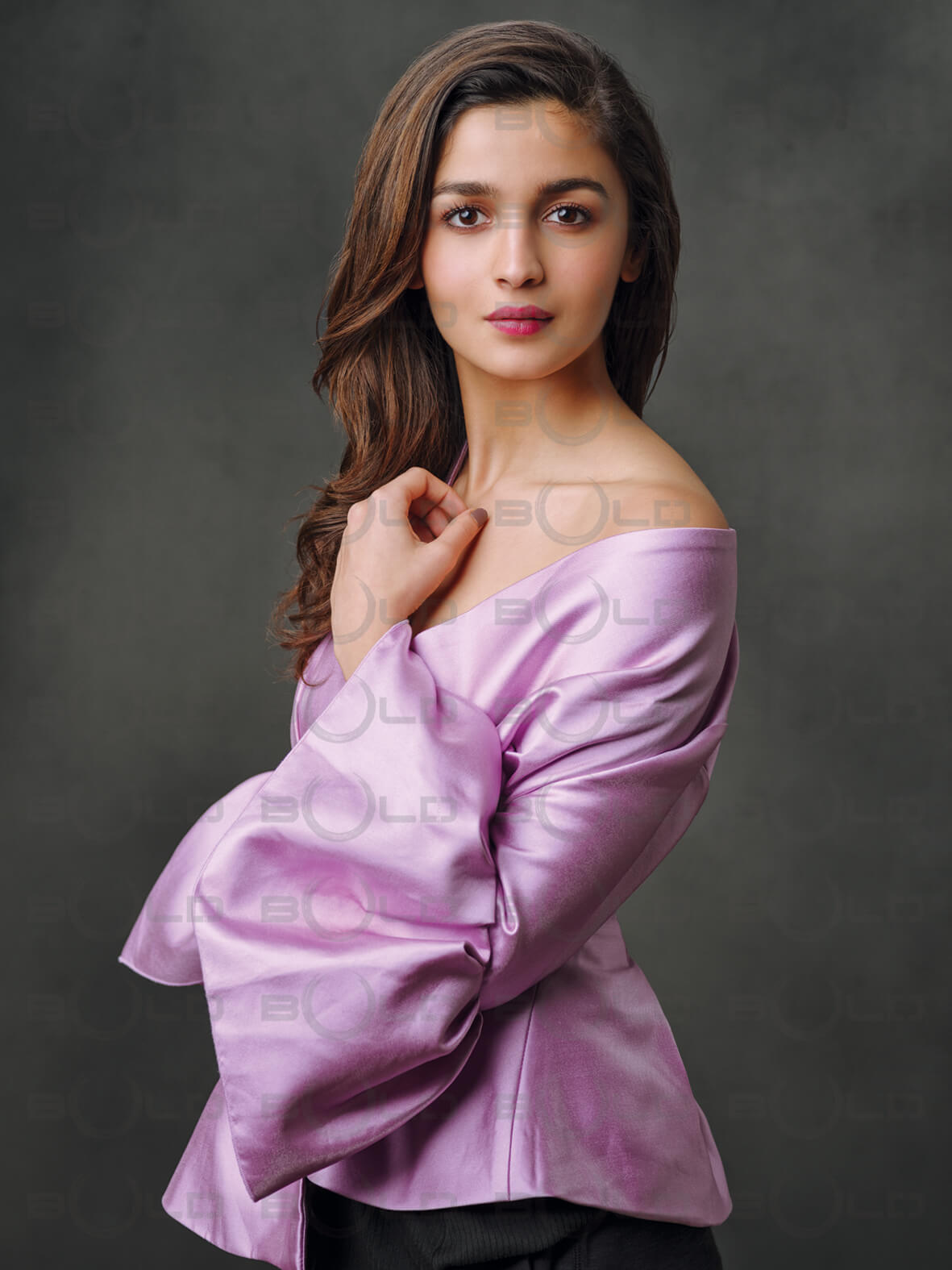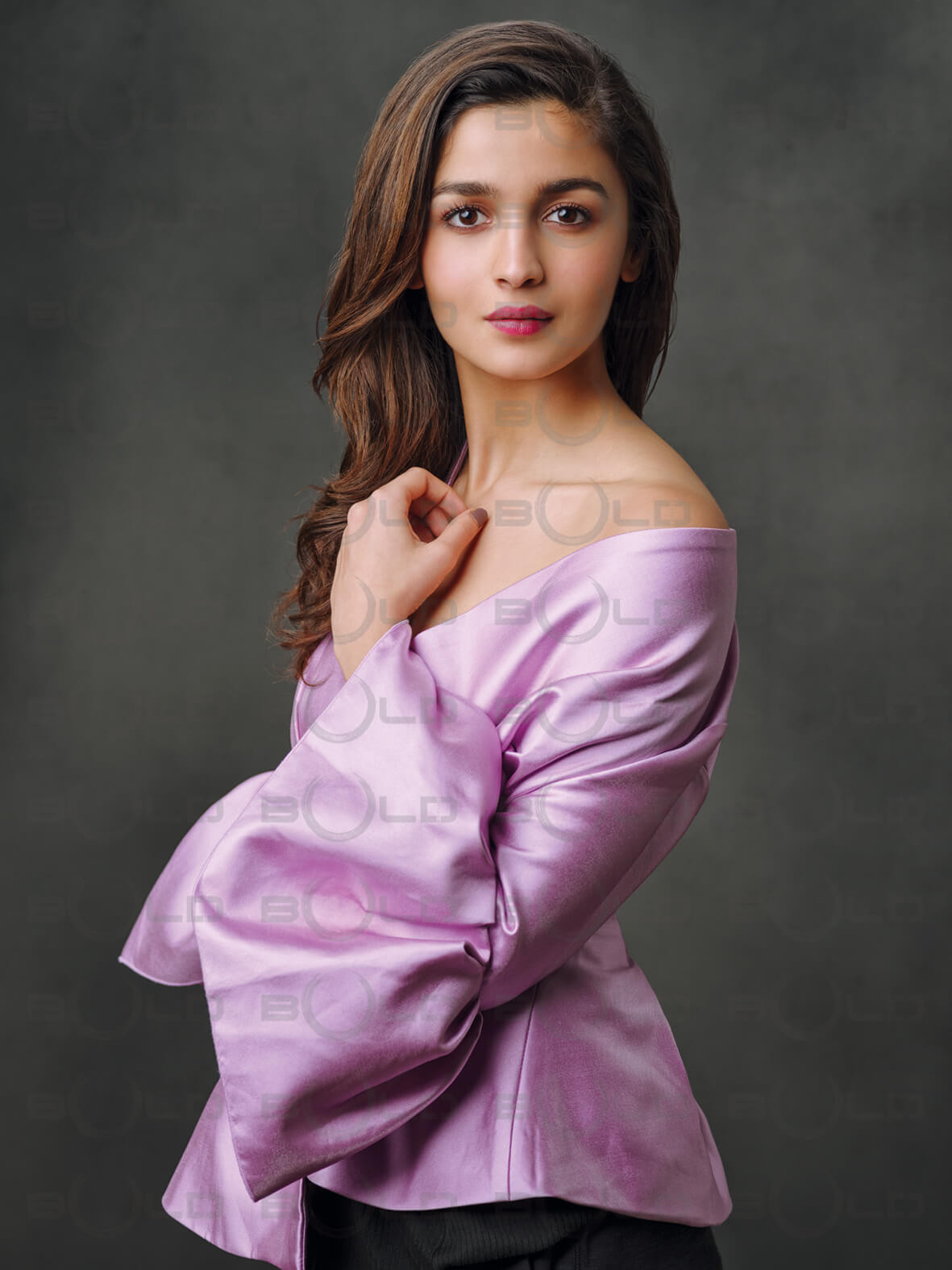 Nine out of your 10 films have hit the bullseye! That is a dream run. Do you credit it to purely hard work or does luck have a hand in it too?
It has definitely been a lot of hard work, collaborating with the right people at the right time. I choose scripts with my gut, it has taken me everywhere with all my choices and I always like to stick to it. I might not do the film even if it may seem like a very good opportunity. And I hope to continue making my decisions based on that. But there is no fixed mantra to have a dream run. When I choose my scripts and films, I can only play my part with utmost honesty and heart, and eventually it will translate on screen. And even if the film is not that good, people might turn around and say 'Oh, but she was good'. I hope that doesn't happen, since I believe that if the film is not good, then I am also not good.
You are 25 and already 10 films old in 6 years, with three upcoming films in 2019. Do you fear burning out? Having no bank of emotions to dig in and becoming mechanical?
I do, absolutely. That is the reason I'm constantly doing different kinds of films. I don't want to get comfortable. If I have done Raazi, then I will not do similar film anytime soon. If I do, then I will give the same kind of close-ups. It should scare me, there should be a film where I don't know how to do it and I'm not sure. I need to explore. You have to keep trying to reinvent yourself, my father keeps saying that. You can do that by being aware, by meeting people, talking to people. I work very hard.  Since January 2018, my only holiday was the release day of Raazi. I had to beg my team to give me that day off. I have surrounded myself with light and life. I keep thinking why Karan Johar is still so relevant. He just connects with people. Be it his movies, his directors, he is out there interacting with people. He likes to know their opinions. He doesn't think he has all the answers. He may have them, but still. Personally, if I know I'm repeating myself or getting comfortable, then I have to snap myself out of it. Maybe I'm one of few actors who likes to take holidays not because I don't want to work, but because I want to see life a little bit, know a little more.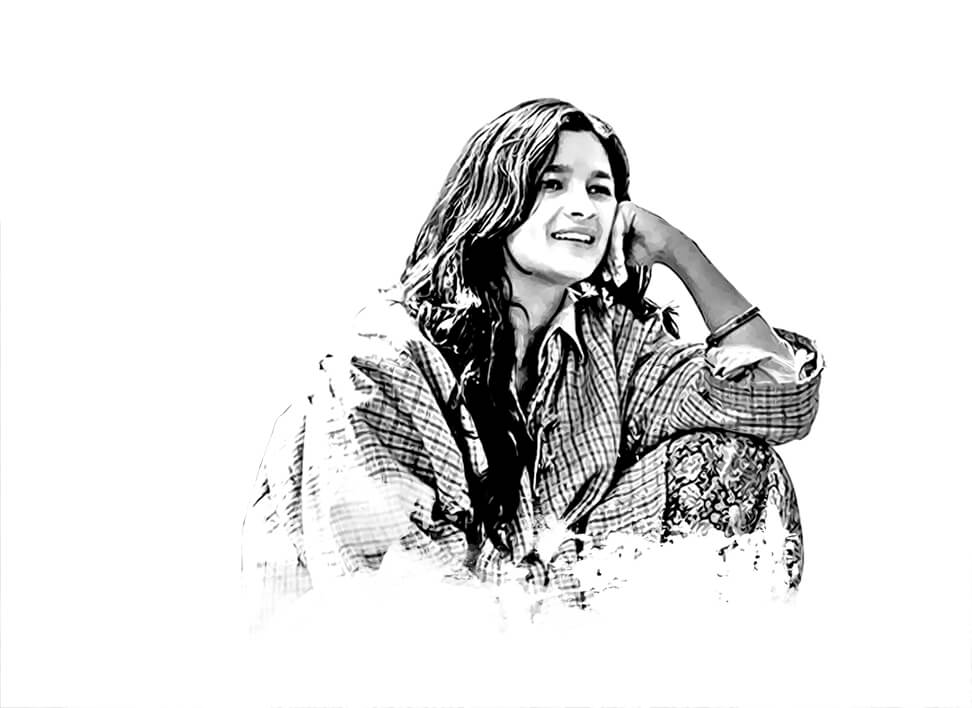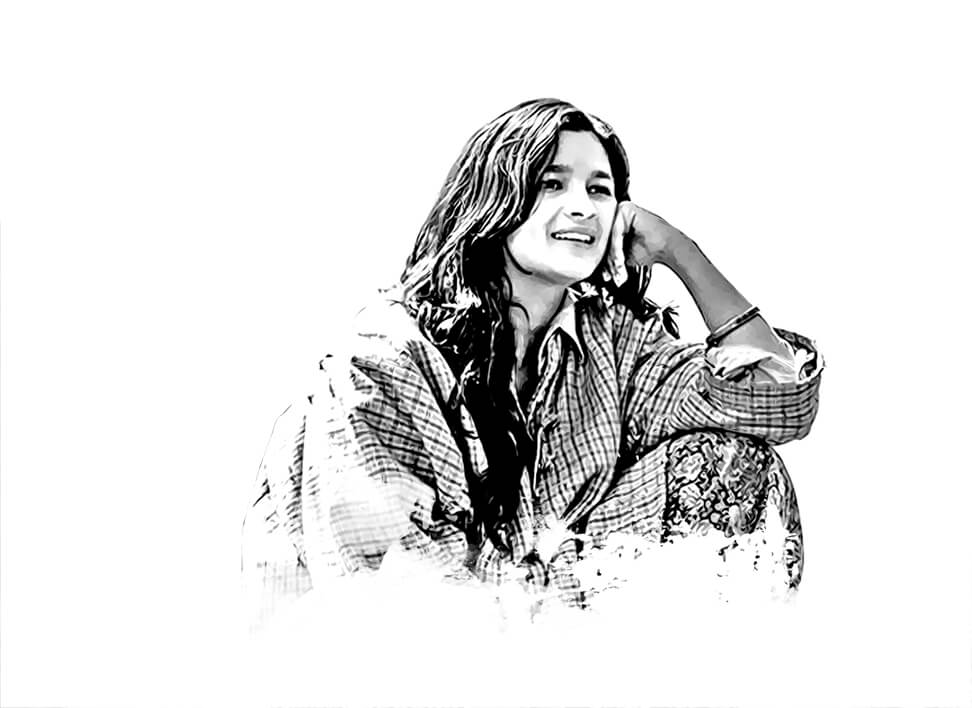 Do you fear failure?
Yes, I do. But I believe that it is a good fear to have. Failure is also important for you to learn. Out of the 10 films that I did, one of them didn't do well at all. I learnt a lot from it. There is a different kind of excitement in getting up after a failure. I'm not attracted to it, but at least now that the bandage has been ripped off, and I know how it feels and how to come out of it. By failure, I don't mean only films failing. Even on an everyday basis, when you are struggling with a scene, and when you get it, it's a good feeling to have. I also feel that we as humans, are constantly trying to solve problems and if there is no problem, then we will create one for ourselves.
You have been associated with various causes, be it your own initiative Coexist (which works towards the issues of animal rights, and ecological welfare), or joining hands with Aamir Khan for his Paani foundation. Is it your way of giving back to society?
Yes. I don't want to just take, I also want to give. The reason I do it is not because people are looking at me, so I should do something good. But if I have 21 million followers on Instagram and if I'm not using my voice for causes which can get some attention, then I'm a very greedy taker, which I don't think is an ideal way of living your life. Like, Raazi taught me a lot about patriotism, just loving your country is not enough, you need to contribute. And if everyone starts thinking this way, we can reach great heights as a country.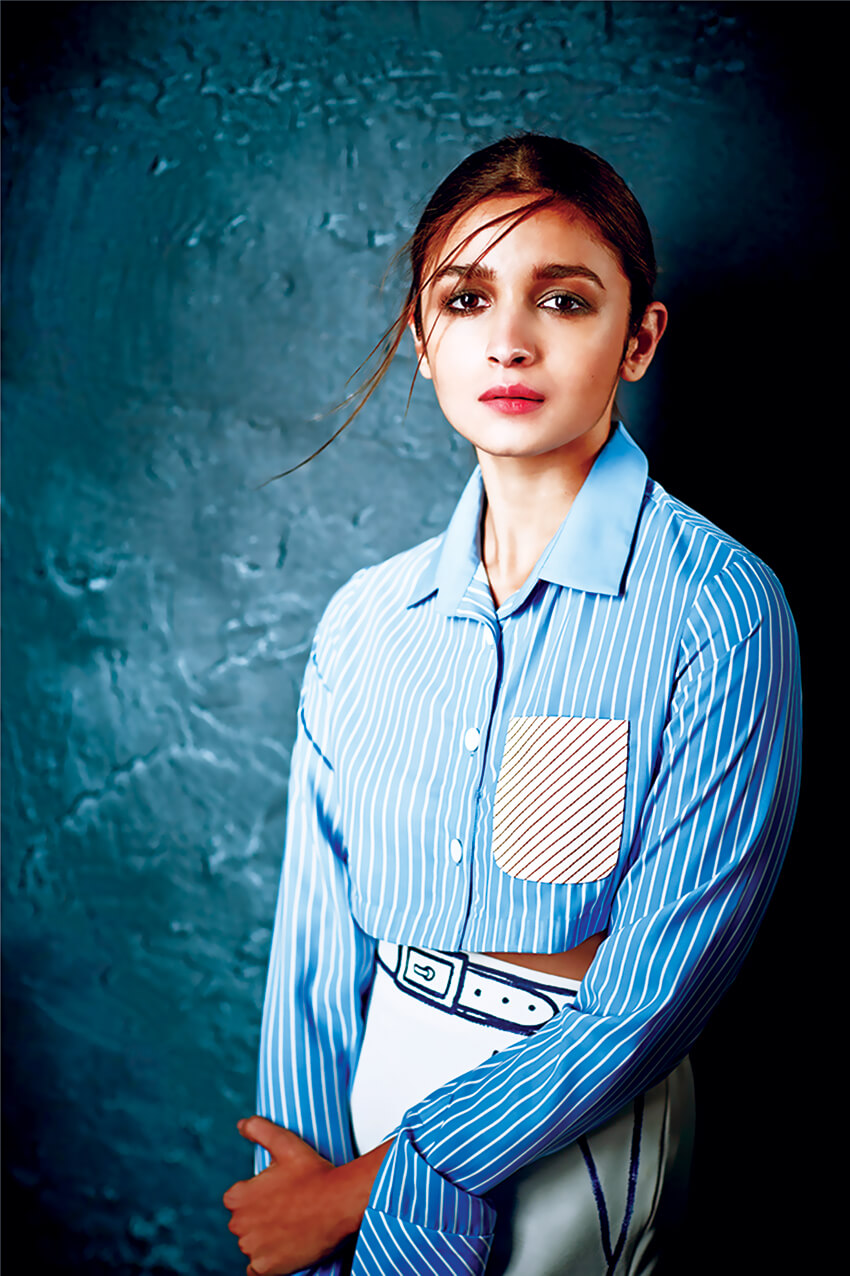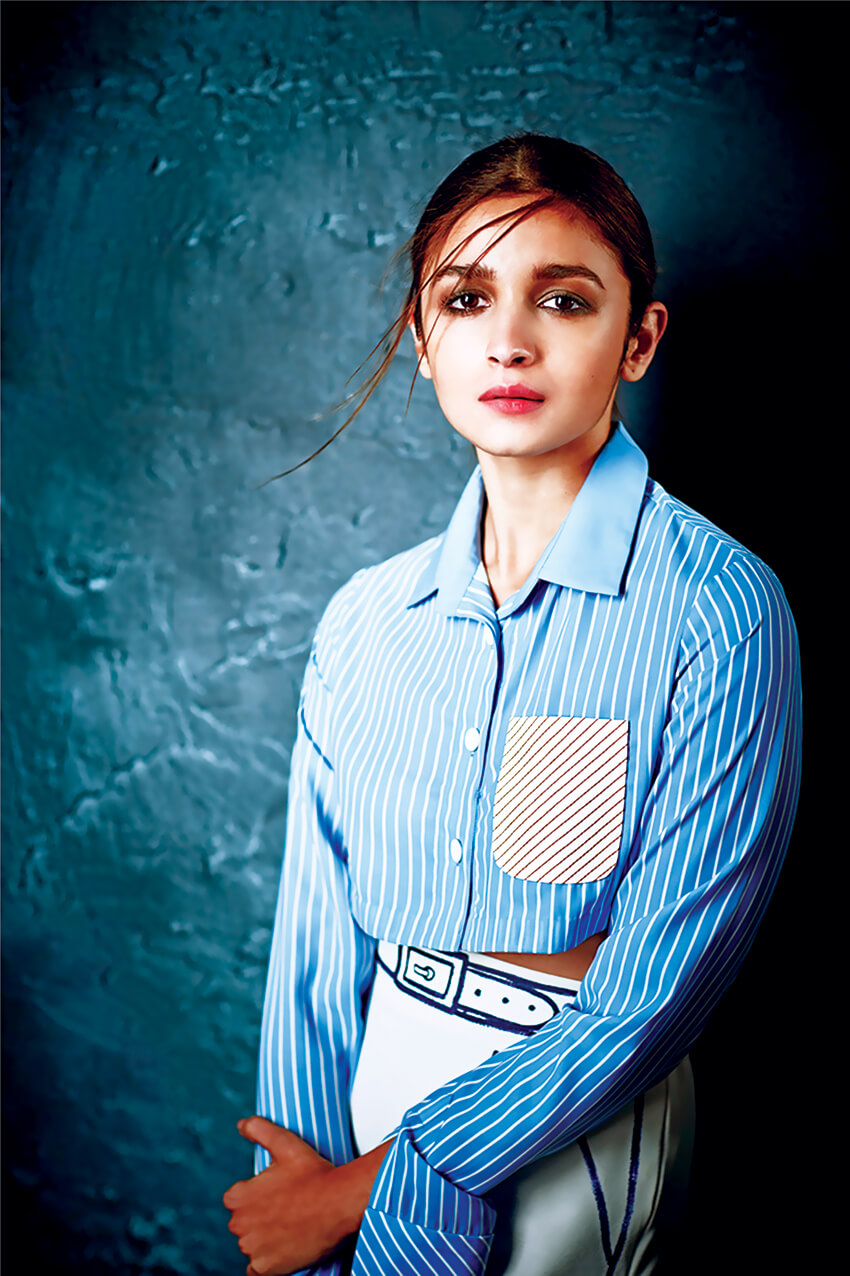 Do you still go to Karan Johar for advice?
Yes. But I don't go and say I'm confused, please help me. He gives me his opinion but also asks me to go with my gut. Karan has always pushed us (Varun Dhawan and Sidharth Malhotra) to take our own decisions so that we learn and understand. But I like to take advice from people, as I may not have seen quite a few things in life, and they can open up a new arena to me.  I don't want to have any regrets, so I will go with my heart always …
Shashank Khaitan, the director you've worked with (Badrinath ki Dulhaniya and Humpty Sharma ki Dulhaniya), made his debut with you, and is now directing two debutants, namely Ishaan Khattar and Janhavi Kapoor. Any sense of jealousy?
I don't think there is any need to feel jealous, there is a lot of love from Shashank towards Varun and me. We all are very excited about this new pair, and I'm looking forward to Dhadak. I am extremely fond of Janhavi and her as a part of my family. She is already a part of the Dharma family. She is hardworking, excited, and a beautiful soul. I like people but I don't feel protective about people very easily… but I feel very protective of her.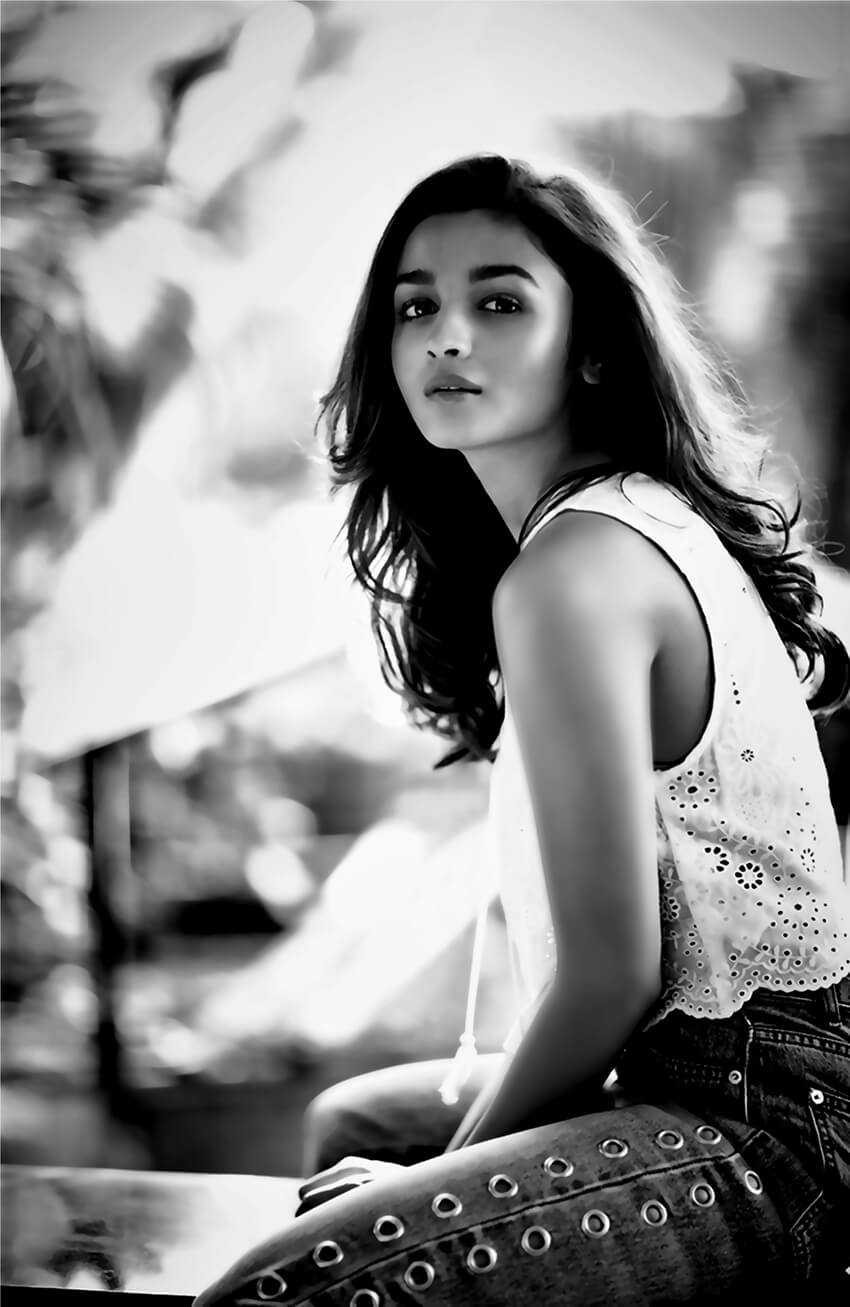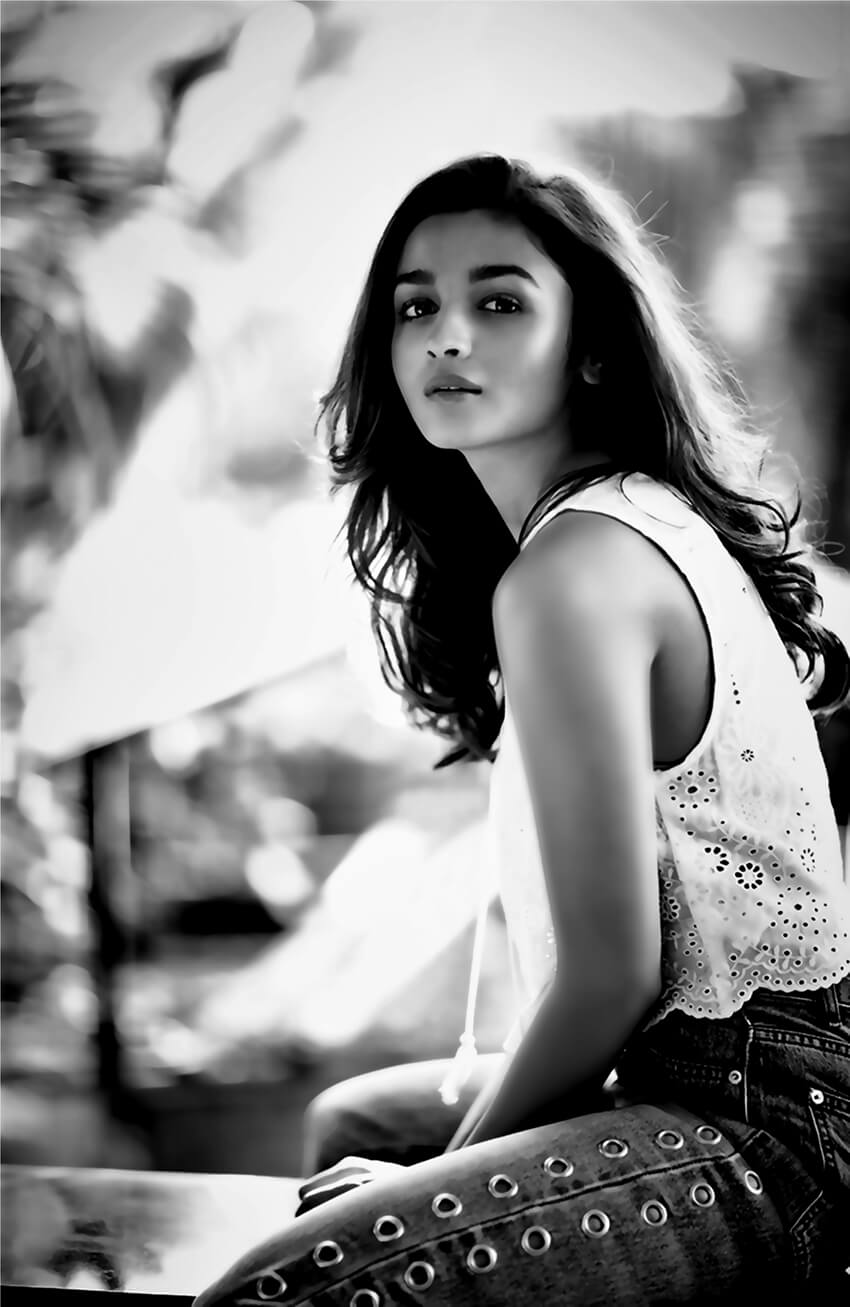 Your twitter bio reads 'Beautifully Chaotic'. Elaborate.
'Beautifully chaotic'… means that I'm not all there always (laughs). I don't have everything planned out always. Though I'm very particular and a very anal person, I am also a mess, which I find very beautiful. Imperfection seems so much more human, that is what I like about people.
Do you remember your first burst of stardom?
I have never really had a feeling, 'Oh I'm a star now.' So the first and the last time I felt the burst of what it would be to be a star, was after the release of SOTY, and you can't call it stardom. We were promoting the film, in colleges and malls and there was excitement, but no one knew who we were. But after the release, we went to a mall in Thane and there was a frenzy, I had never seen that before. I realised then that now, I was not just Alia, but an actress, Alia. I have done nine more films, but I haven't really had that moment where I felt like now I had done this or that. I prefer not to analyse my current state because the moment one does that, you get attached to it. And if I'm getting attached to it, then will start believing that it is permanent.