ALDO India debuts its Festive '23 Collection – 'Step into Celebration!'
ALDO India, leading global fashion footwear and accessories brand, is delighted to announce a major shake-up in its brand ambassador lineup. With great excitement, the brand introduces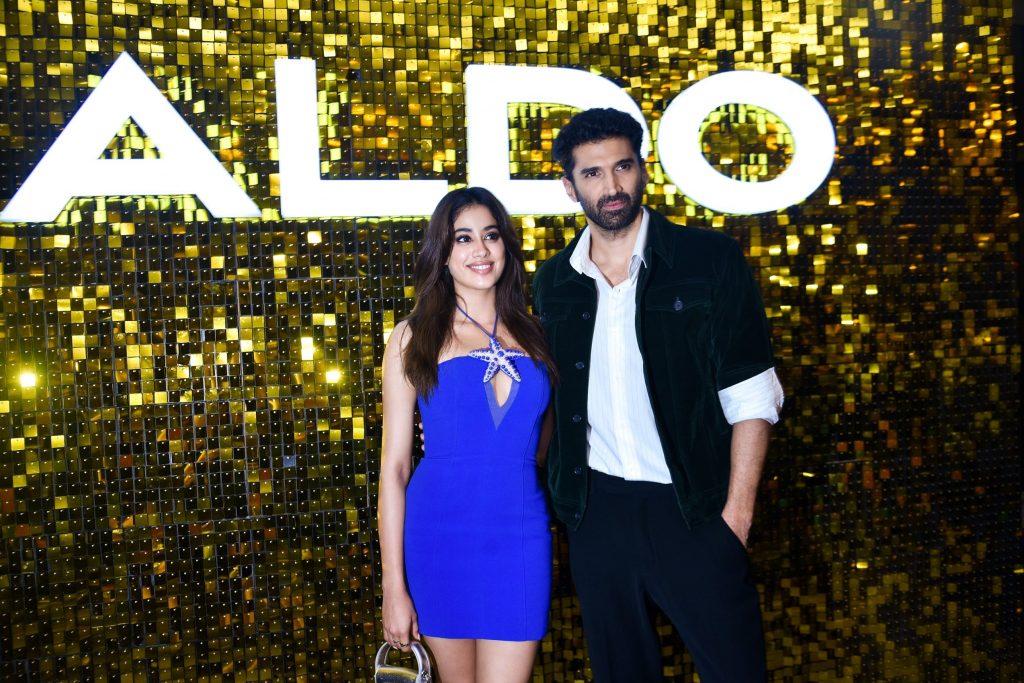 The charismatic Aditya Roy Kapur as its new male brand ambassador, adding an exhilarating dimension to the ALDO family, and is delighted to welcome back the stunning Janhvi Kapoor as the brand ambassador for the second consecutive year. This dynamic pairing promises to ignite the fashion landscape with its unparalleled charm and the latest trendsetting designs, reaffirming ALDO as the premier destination for fashion enthusiasts.
The stunning duo of Aditya Roy Kapur and Janhvi Kapoor unveil the highly anticipated ALDO India's Festive '23 Collection, featuring ALDO's signature PILLOW WALK ™ comfort technology, in both ladies and men's styles. The new footwear innovation provides dual-density foam, crafted for ultimate comfort, instilling confidence in every step… Undoubtedly, the standout feature of this year's carefully curated festive collection is the exclusive selection of attention-grabbing shoes, adored by both Janhvi Kapoor and Aditya Roy Kapur.
Step into Celebration, celebrates elegance, and self-expression, where fashion meets comfort and blends seamlessly with style! The Festive '23 Collection offers diverse footwear options catering to every occasion and style preference. Whether one is a devotee of glamorous traditional attire or prefers a relaxed, contemporary vibe, extraordinary choices await.
The women's range boasts a wide array of footwear choices designed to make one stand out at every event. From dazzling heels adorned with intricate embellishments to comfortable yet stylish sneakers that are perfect for long hours of celebration, ALDO has curated a range that complements every outfit in the festive wardrobe. Whether it's a traditional sari or a trendy fusion ensemble, the Festive '23 Collection has it covered. From classic leather dress shoes that exude sophistication to contemporary sneakers that blend comfort with style, the men's range is a tribute to the modern gentleman's sense of fashion. Step out with confidence in ALDO's meticulously crafted footwear.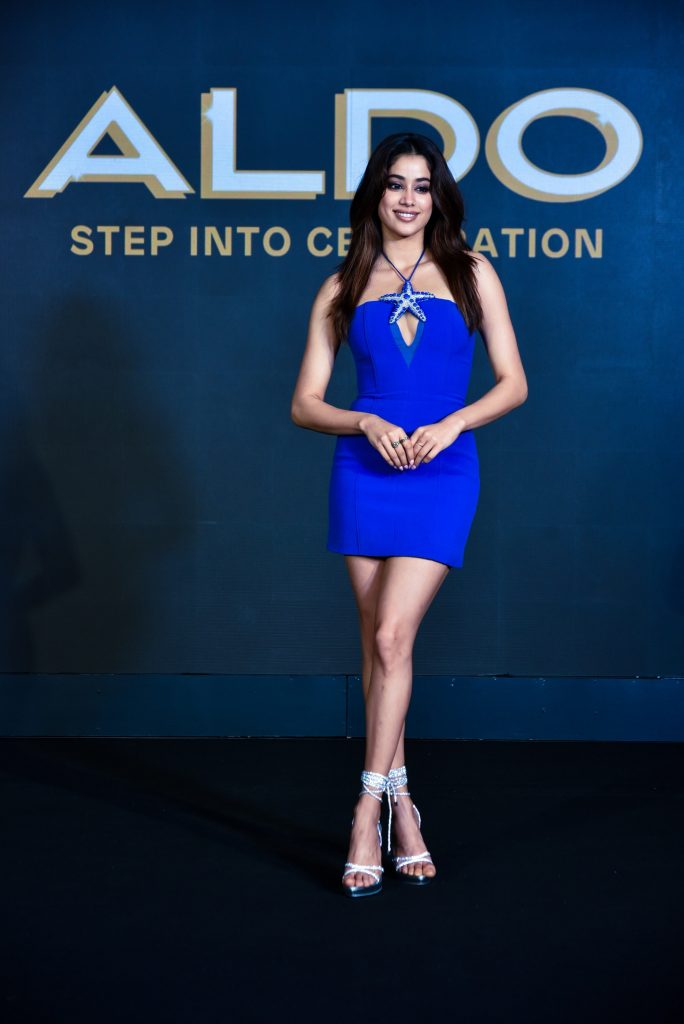 Aditya Roy Kapur, shared his excitement, saying, "ALDO has always been the brand that I love and admire so much, & am extremely excited to represent ALDO India. ALDO's dedication to blending style and comfort aligns perfectly with my fashion philosophy. I'm thrilled to be part of a brand that embraces innovation but also sets trends in the world of footwear and accessories. Together, we'll make every step a stylish one."
Janhvi Kapoor shared her thoughts: "I am thrilled to continue this journey with ALDO India. It's been an incredible experience representing a brand that combines style and comfort seamlessly. ALDO's commitment to innovative fashion resonates with me, and I can't wait to step into the world of footwear and accessories once again, making every fashion statement comfortable and chic."
"ALDO's collaboration with the dynamic duo, Aditya Roy Kapur and Janhvi Kapoor represents a significant milestone in our journey. Their iconic status and fashion-forward personas align seamlessly with ALDO's commitment to style and excellence. We're excited to witness this partnership elevate the fashion landscape in India and beyond." – Mr Tushar Ved, President, Apparels Group India Pvt Ltd commented on the association with Janhvi Kapoor and Aditya Roy Kapur.
Commenting on the association with Aditya Roy Kapur & Janhvi Kapoor, Mr Abhishek Bajpai, CEO of Apparel Group India Pvt Ltd, added " ALDO is thrilled to welcome Aditya Roy Kapur and Janhvi Kapoor into our family. Their unique style and magnetic presence perfectly resonate with our brand's spirit. Together, we'll embark on a fashionable journey that celebrates individuality and innovation''.
About ALDO:
Founded in 1972, ALDO, the group's flagship brand, delivers fashion to a diverse customer base at prices that make keeping up with seasonal styles a luxury within reach.
For more information, please visit www.aldogroup.com and www.aldoshoes.com, and follow @aldo_shoes and #AldoCrew on social media for updates.
Instagram: @aldo_shoes
Twitter: @ALDO_Shoes
Facebook: ALDO Shoes
Website: www.aldoshoes.in
About Apparel Group (India) Pvt. Ltd.:
Apparel Group is a global fashion and lifestyle retail conglomerate residing at the crossroads of the modern economy – Dubai, United Arab Emirates. Today, Apparel Group caters to thousands of eager shoppers through its 2025+ retail stores and 80+ brands on all platforms while employing over 20,000+ multicultural staff.
Apparel Group has carved its strong presence in the GCC and expanded thriving gateways to market in India, South Africa, Singapore, Indonesia, Thailand, Malaysia, Pakistan, and Egypt. Additionally, clear strategies are in place to enter emerging markets such as Hungary and the Philippines.
Apparel Group has created an omni-channel experience, operating brands originating from the USA, Europe, Australia, and Asia. The brands include leading names in fashion, footwear, and lifestyles such as Victoria's Secret, Victoria's Secret PINK, Charles & Keith, Aldo, Aldo Accessories, Bath & Body Works, Tim Hortons, Inglot, Call It Spring, Anne Klein, Herschel, R&B, Beverley Hills Polo Club, La Vie En Rose, and Daiso.
Apparel Group owes its amazing growth to the vision and guidance of its dynamic Founder and Chairwoman, Mrs. Sima Ganwani Ved, who has taken the company from strength to strength since its inception in the last two decades.