The entry of luxury in Indian weddings transforms them into a Sanjay Bhansali movie with its grandeur and opulence. The bride and bridegroom play the main characters, whilst relatives, friends, venue, décor, and the food take on as supporting roles. A pivotal character that adds to the depth of the movie would be the jewellery, especially when it is gold. Its beauty, rarity, inertness and indestructibility inculcate a desire in human minds to possess it and credit it with a high value.
Not so long ago, the average Indian population saw gold primarily as a source of investment.  They gifted their daughters' lots of gold for their weddings, as an asset, to start a new life. However, as the per capita ratio increased, standards of living improved, people became financially literate, and purchasing power has increased, resulting in a changed approach towards gold jewellery.
Now, fine jewellery is seen as something that makes a style statement; something that acts as an extension of one's persona. The pieces should be priceless, one-of-its-kind, and stand the test of time so that they can be handed down to generations.
M.O.D Signature Jewellery is a fine jewellery brand renowned for its creativity, intricacy and fine craftsmanship. The brand is all about creating an individual statement appeal, thus cementing a reputation among the country's actors and business personalities. MOD Signature Jewellery is headed by Akshay Sebastian Mattathil and features unique bespoke designer jewellery, created by the chief designer Aasha Sebastian Mattathil, using 916 gold and precious gems.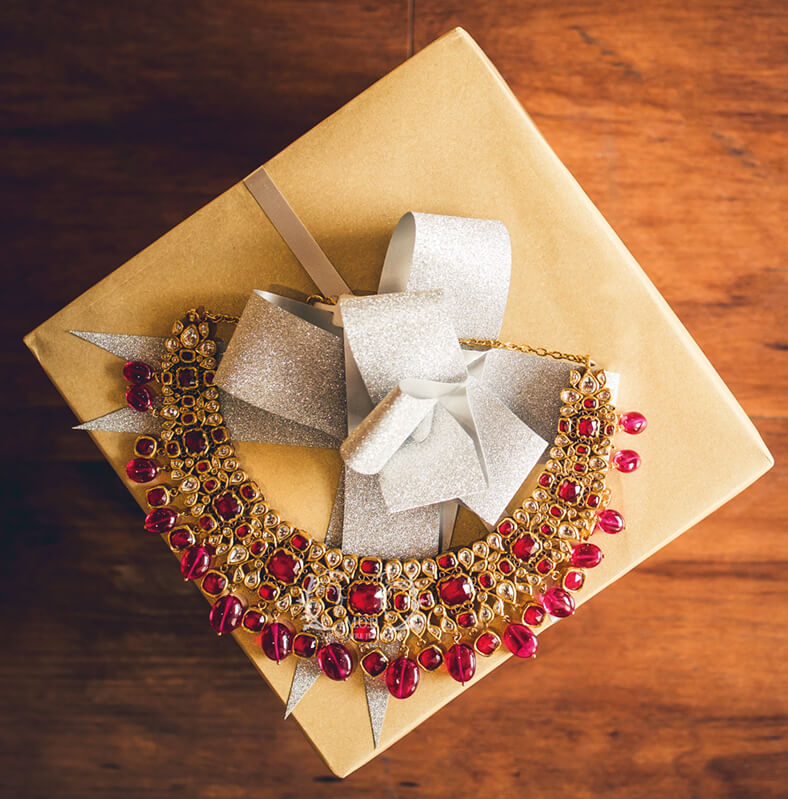 It is interesting to learn how Aasha ventured into the field of bespoke jewellery designing. It was much more than a coincidence that she was married off to Devasiachen Mattathil from the Mattathil family-a family with a long-standing heritage of five generations in the field of fine jewellery design and production.
Prior to her wedding in 1983, she was in pursuit of jewellery that suited her tastes. She wanted to have her entire wedding jewellery trousseau in gold, which meant not only the usual chains, bangles and earrings, but also the Cummerband (waistband), maang-tika, baazuband (armband), and anklets. However, most of the leading jewellers' collections were limited to necklaces, chains, earrings and rings those days. So she sketched the designs for her jewellery on paper and got a Karigar (artisan/workman)to execute the same in gold. And the result was a set of wedding jewellery with designs that were original, creative and captivating.
She then assisted the family business by designing their jewellery. Later, the brand M.O.D Signature Jewellery was born as a Mattathil initiative, featuring unique signature jewellery pieces exclusively designed by Aasha.
There is a transcendental touch in Aasha's creative process. She did not have any formal education in designing and is totally a self-made designer. She later trained in designing from the Gemological Institute of America (GIA), to educate herself about the technical concepts in jewellery making. She believes in a divine power that acts when she is at work. She says that each time she starts her works, she prays. And the designs just come 'floating in'…on the wings of divine inspiration. She pays keen attention to every detail of the design aspect, no matter how intricate it is.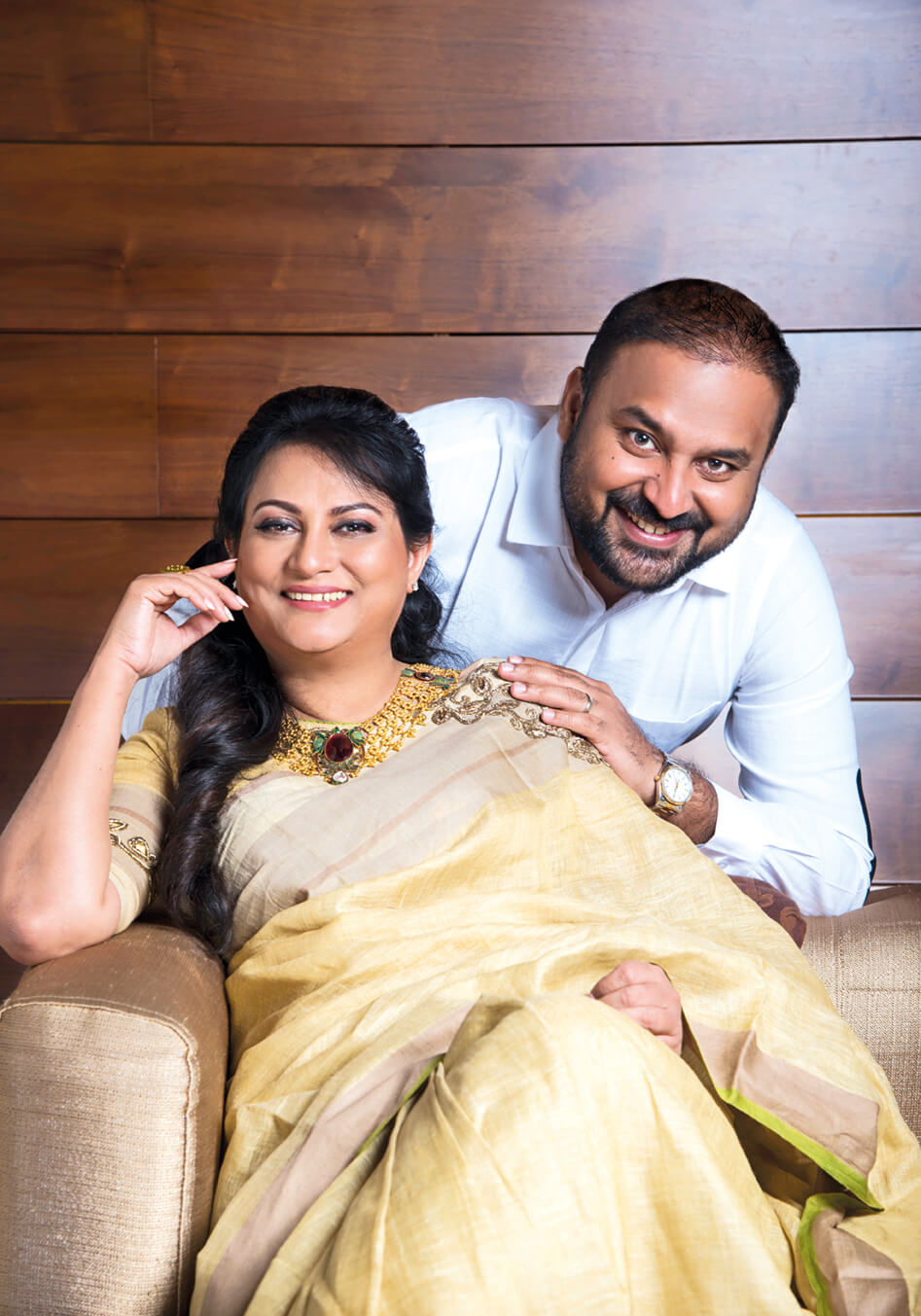 Aasha then sits down with the in-house Karigars, to explain and execute the designs. The brand has captive units all across the country, as she believes that designs that take inspiration from a certain geographical area should be executed by a Karigar from that location. You can never expect a Karigar from South India to recreate a Rajasthani Rakhdi and Kundan Bhutti with all its authentic intricacies and finesse. She believes that certain ethnic skills are exclusive to certain communities and cannot be replicated. She then cross-checks all the jewellery pieces, making sure that all the ornate elements are perfectly finished, to clear all the flaws and defects before it arrives at the store.
The M.O.D studio at Panampilly Nagar in Kochi is a reflection of their offerings, created on the lines of an international boutique store, while retaining the warmth of Indian hospitality with its mellow lighting. There is a special private bridal lounge, where brides can try some of those pieces. The lounge replicates the lighting of a wedding stage, so that the bride gets an idea of how they will appear on the wedding day.
Unlike the usual jewellery stores, here, they recommend and encourage you to wear them; as they are particular that a certain piece of jewellery should embody the wearer rather than stand out in an awkward manner. Even if it is just a bangle or an earring, it has to meld perfectly with the body, the dress, and the complexion of the wearer. There are instances where a choker necklace may not fit the neckline or the shoulder is not broad enough for a typical necklace. M.O.D modifies the jewellery to avoid these mismatches and flaws. This process also makes a client feel confident and beautiful donning them.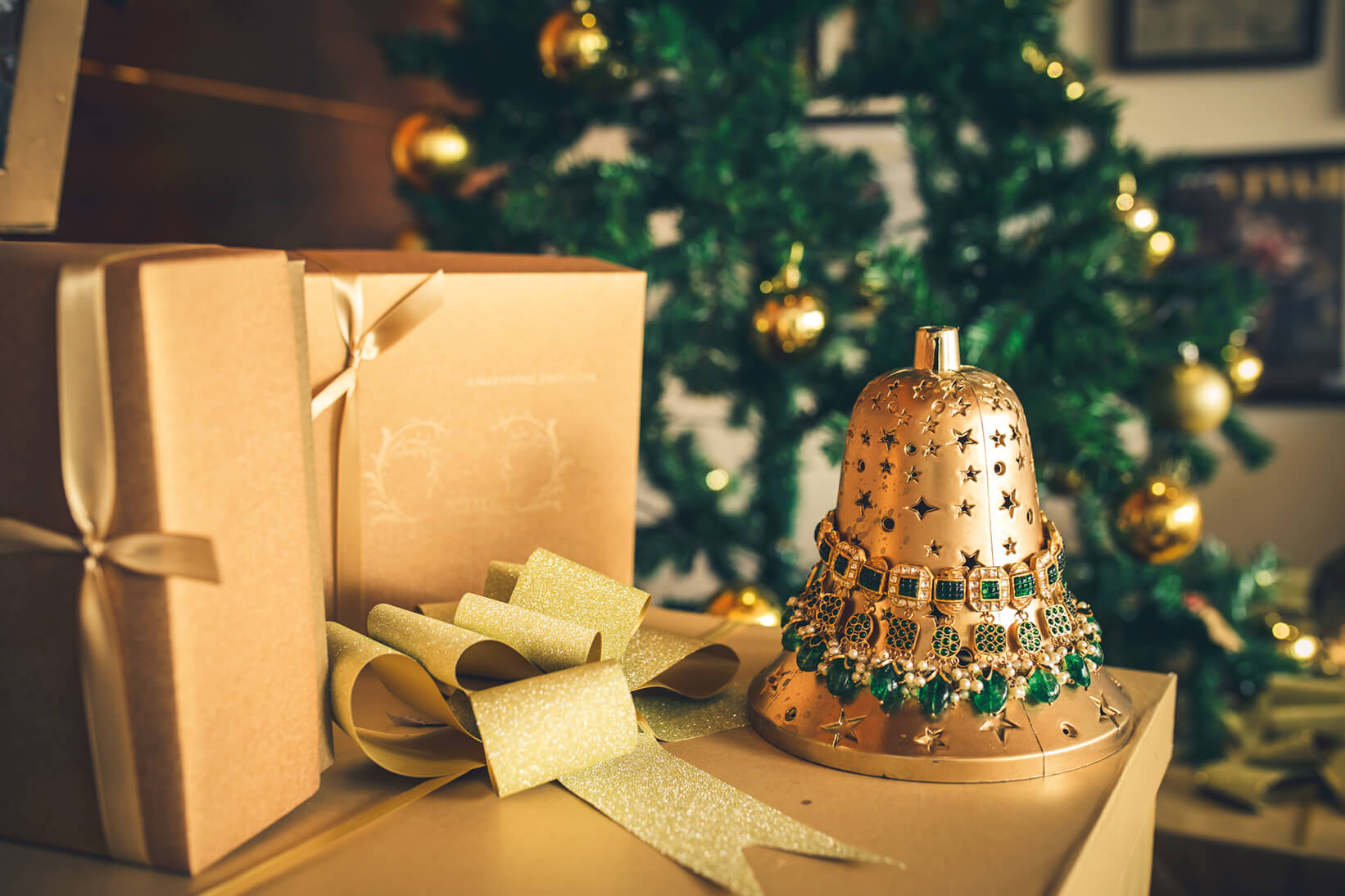 You can start by simply choosing a piece that is already displayed. A notable piece would a multilayer necklace with gold hexagon shaped beads and a green amethyst pendant with a framework of carved emeralds and Meenakari work. You can see lots of Kundan and Polki work juxtaposed against the gold setting in the pieces displayed. The Rajasthani Kundan stones are so polished that they resemble uncut diamonds; a play of dazzling brilliance. Then there is a necklace with turquoise, and rose petals carved out in Meenakari, and the leaves pave-set with emeralds.
Apart from the intricate motifs and artistic designs, another exclusive factor of the brand would be the Meenakari enamelling work. Aasha does not limit her Meenakari work to shades of maroon, dark green and deep blue, instead, uses an extensive palette of colours, perhaps a reflection of the designer's own exuberant style. Don't be surprised if you find a pair of earrings with filigree element placed in an inlay of aquamarine blue enamelling, or Jhumkis with white Kundan stones and ivory Meenakari work completing the design. That is classic Aasha style design.
M.O.D offers infinite options for customisation, and you can choose from different elements displayed in the studio to create your wedding trousseau. You could select long earrings and get it redesigned to become a pendant on a necklace. Or you can pick a certain artistic motif from a bangle and get in incorporated into a pair of anklets. You can modify the length of the necklace, add more layers to it; the options are countless.
The customisation process is implemented under the watchful eyes of Aasha, to make sure the end product is simply perfect. She is an artist, approaching jewellery with a different level of aesthetics, with an appreciation for genuine beauty; she captures the dreams of your jewellery and turns them to reality, lending golden wings to your own dream wedding flight.