The grand millennial trend is all about embracing the past and bringing it into a contemporary setting. It is an ode to the past, bringing back the nostalgia and romanticism of decorative elements and retro designs, in a chic material palette.
It plays on the trend of minimal maximalism, bringing in a wide assortment of forms, colours, textures, patterns, aroma and lighting into a clean, simple and elegant design. Assorted accessories in unique forms inspired by the retro art movements like Memphis and Bauhaus, along with vibrant upholstery add a mid-century aesthetic to the home. It celebrates the play of soft curves with sharp geometry, in plush fabrics, metallic finishes and artisanal work, to create a cozy yet captivating space.
Symbolizing the power of structured simplicity and the captivating quietude of artisanal handwork, pleats and fluted designs have become a major part of this trend. It plays with the visual fluidity and structure of materials, creating unique products in modern silhouettes. Ruffles and fringe-trimmed lounge chairs, ottomans, light fixtures and throw pillows add to the beauty of grand millennial décor. Distinctive furniture like geometric tables, curvilinear sofas and neotenic furniture inspired by organic folds, asymmetry and bulbous forms further add to this trend, channeling a futuristic appeal and a laidback softness into the space.
Incorporating furniture and experimental accessories in a combination of modern biosynthetic and recyclable materials, along with rough, organic finishing and digitally printed patterns creates an ultra-modern yet affable vibe. Adding travel memorabilia, collectibles and hand-woven natural fibers like rattan reflects a mindful and individualistic aesthetic. This trend is all about layering with various colors, patterns and metallic details. Assorted sheen in silver, gold, copper and brass with delicate surface finishing adds an earnestness to the décor.
Midcentury modern furniture with reinterpreted Classical elements, which are neither traditional nor modern add oomph to the room, bringing out a welcoming warmth and intimacy. Bold and innovative nature inspired motifs along with a combination of moody and rich colors in abstract art, carpets, wall reliefs, tiles, wallpapers, linen and upholstery create a dynamic and vibrant interior. A combination of small, delicate prints, floral prints and modern prints, along with cozy rugs and throws, statement chandeliers and decorative lampshades, create an elegant and relaxing atmosphere for those joyful gatherings.
Grand millennial trend follows no rules. It's rather an encouragement to break all the said rules, bringing a sense of who you are to your spaces. It's about fully embracing and showing off our personality to create the perfect blend of comfort, ease, and tradition. The idea here is to orchestrate a robust, maximalist display that's bursting with personality and charm while not feeling too dingy or overpowering. It is a trend that groups unique textures and interesting patterns, to create something unexpected.
Products:
Tuscan Sofa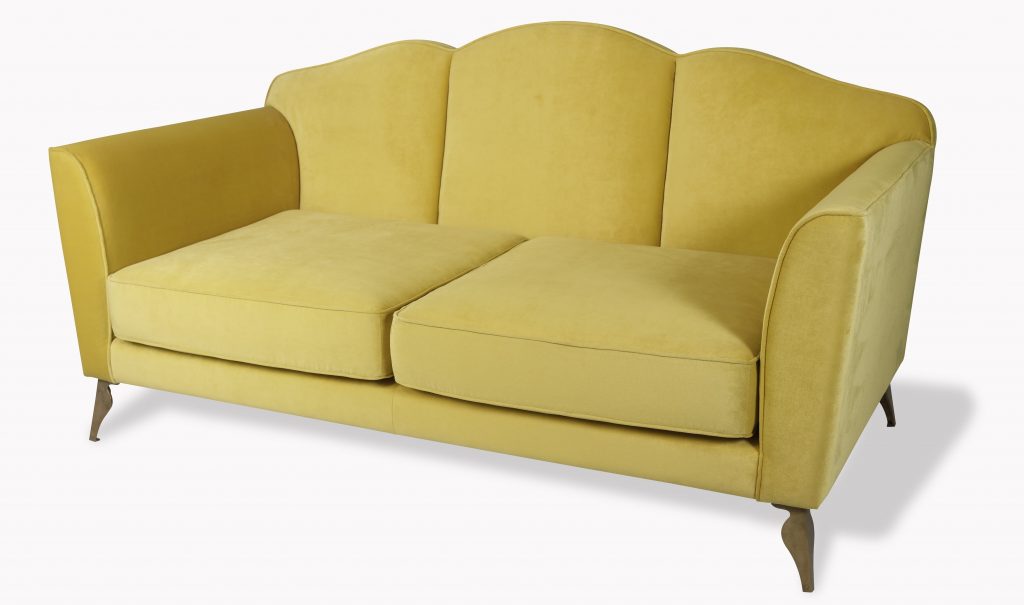 This yellow hued sofa is a modern expression of the warmth, vibrancy and elegance of scalloped shapes. The scalloped backrest and soft edges in plush fabric, along with the Classic wooden legs enhance the visual intrigue of the form, adding a bold statement to the interiors.
Poetic Whimsy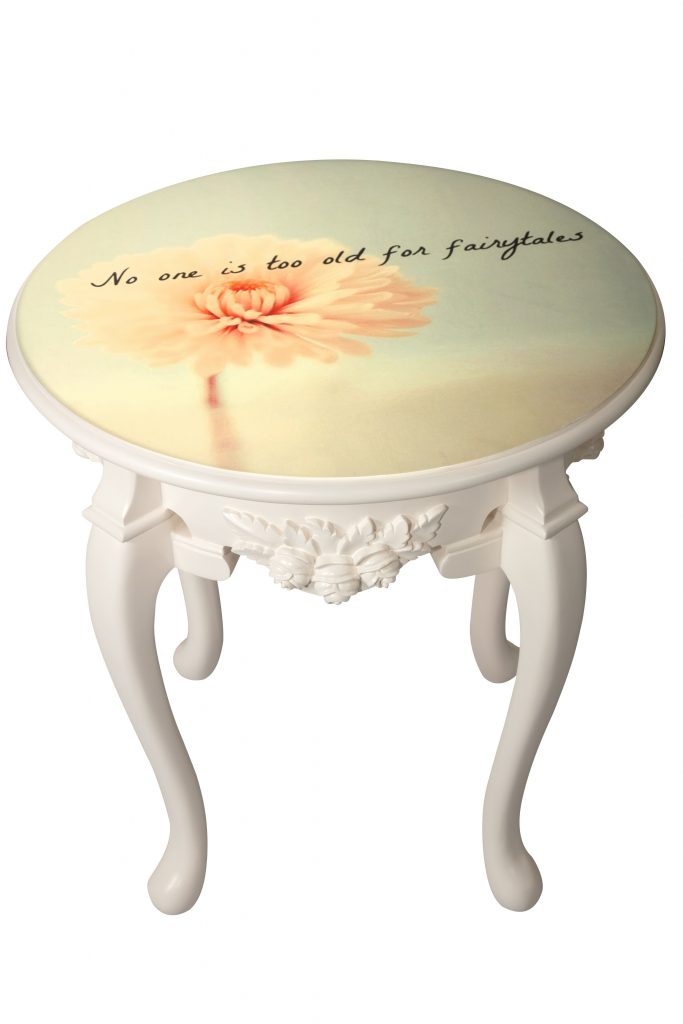 This dreamy coffee table marries modern digital printing with classical detailing. The table top printed in mute colours with an imaginative quote creates a unique and romantic allure. The interpreted Classical legs, the delicate floral carvings and the soft white colour further add to its charm, making it an alluring piece of furniture.
Plaid and Stripes
A modern interpretation of vintage designs, this chair in wood with a high gloss PU finish plays with Classical patterns in a plush fabric. Imagined as a minimal curvilinear form with neat upholstered armrests and subtle etchings, the chair combines the comfortable elegance of plaids and stripes with a small floral-patterned pillow, thus creating a charismatic piece of furniture.

The Sparrow Country Lore Pouf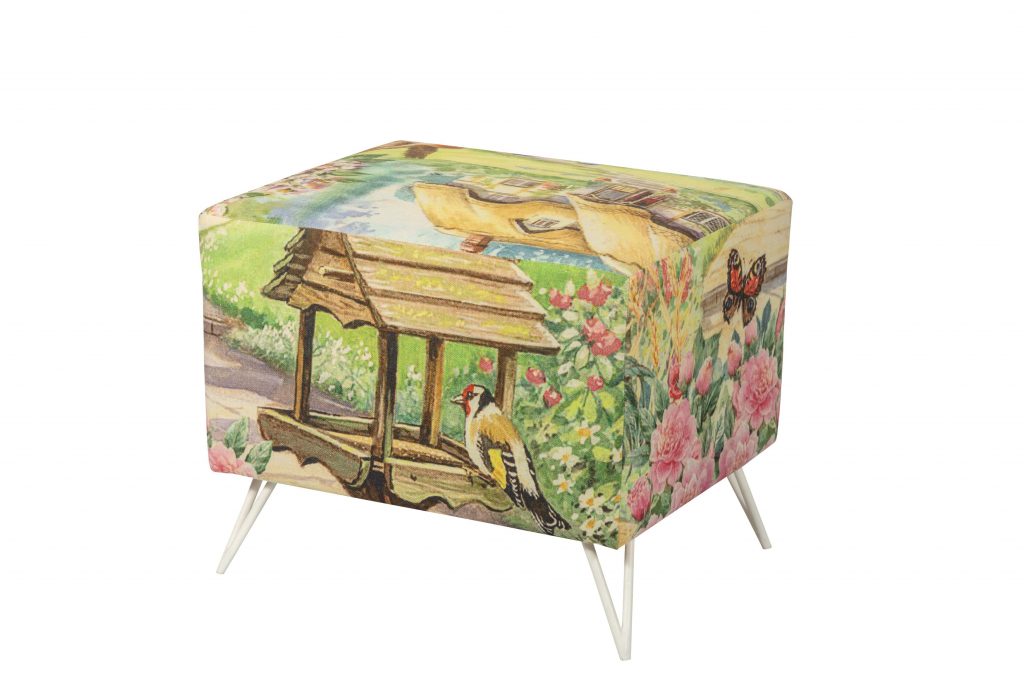 This Pouf marries the nostalgia of a countryside living with modern digital printing and minimal legs. The artful seat with paintings from the daily countryside landscapes creates a dreamy allure. It is a chic and sophisticated piece of furniture that adds a gentle and stimulating appeal