Fans can catch all the thrilling action live on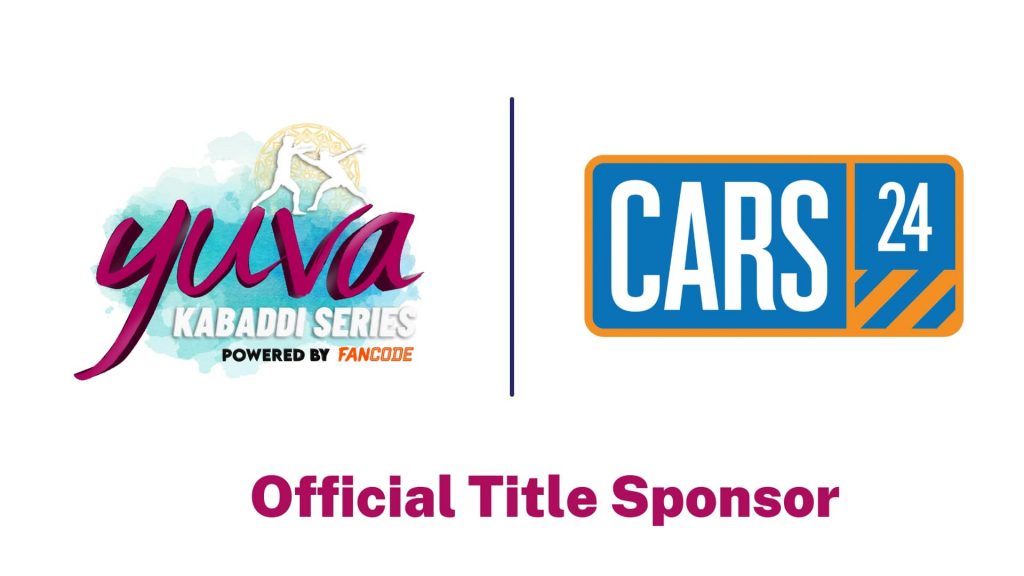 India's first-ever year-round sports tournament, Yuva Kabaddi Series has joined hands with CARS24, a leading AutoTech company, as its title sponsor for its upcoming monsoon edition, scheduled from September 24 to October 22.
The Yuva Kabaddi Series is a ground-breaking initiative aimed at showcasing the extraordinary talent and skill of young Kabaddi players from across the nation. With this collaboration, CARS24 is not only underlining its commitment to supporting and encouraging India's budding sports stars but also reaffirming its dedication to fostering a brighter and more promising future for youth in the country.
The series will witness the participation of emerging talents from more than sixteen states, providing them with a professional platform to showcase their skills and compete at the national level.
"We are glad to partner with CARS24 whose remarkable global footprint and unwavering market leadership underscore their commitment to advancing innovation and fostering agility. This exciting partnership not only brings us together but also marks the start of an exciting journey where we're ready for rapid growth of the sport and many exciting opportunities ahead. The partnership will play a key role in shaping the future of Indian kabaddi," commented Suhail Chandhok, Co Founder, Yuva Kabaddi Series.
Launched in 2022, the tournament has been providing a highly competitive environment for the country's budding Kabaddi stars as 8 of the 12 players in India's recent Junior Kabaddi World Cup team have progressed through the Yuva Kabaddi Series programme. Till date, over 1100 youth players have engaged in 618 matches involving 60 coaches, and overseen by 153 officials.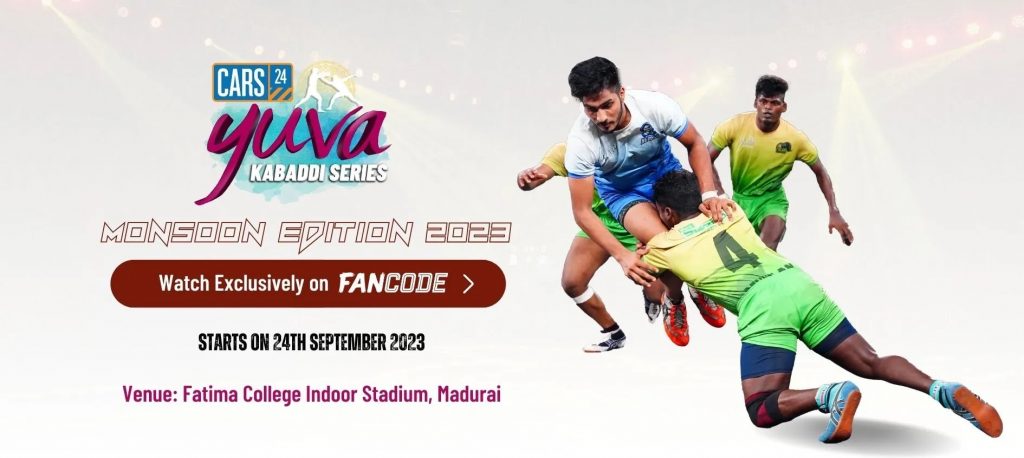 "Kabaddi embodies the essence of great teamwork, unwavering determination, boundary-pushing, and a relentless pursuit of powerful performance and excellence. At CARS24, we resonate deeply with these values as we continue to revolutionise the autotech industry. Through our partnership with the Yuva Kabaddi Series, our mission is crystal clear: to inspire the next generation of athletes, empowering them to chase their dreams with the same unwavering determination and fearlessness that defines CARS24. We eagerly anticipate a season filled with exciting matches and a journey marked by the values of collaboration, perseverance, and ultimate triumph!," said Gajendra Jangid, Co Founder & Chief Marketing Officer, CARS24.
The sixth edition of the revolutionary CARS24 Yuva Kabaddi Series 2023 will be played at the Fatima College Indoor Stadium in Madurai.
Honourable Tamil Nadu Minister of Information Technology and Digital Services Shri Palanivel Thiagarajan will inaugurate the tournament on Sunday.
About Yuva Kabaddi Series
Yuva Kabaddi Series (YKS) is the premier platform for aspiring youth Kabaddi players (U-23, Below 80 kgs) to showcase their talent and prepare for the senior events and international stage in a highly competitive environment. Yuva Kabaddi Series: India's top year-round tournament, the 2nd largest Kabaddi sporting IP for the next-gen players, and the largest tournament in India in terms of yearly matches played (496), surpassing the Ranji trophy (169) and Pro Kabaddi League (132).
Till now the series has successfully concluded five editions, with a total of 618 matches played over 15 months, impacting 1150 players, engaged 60 coaches to mentor young talents along with 153 officials to ensure the highest level of fair play and quality in the game.
Website link: https://www.yuvakabaddi.com/
About CARS24
Founded in 2015, CARS24 is a leading AutoTech company streamlining and revolutionizing the sale, purchase, and financing of pre-owned cars in India, Australia, Thailand, and UAE. Leveraging cutting-edge technology, including a Smart AI Pricing Engine, and the largest dealer network, CARS24 ensures that selling pre-owned vehicles is seamless and transparent. CARS24 Financial Services Private Limited is a professionally managed Non-Banking Financial Company (NBFC) registered with the Reserve Bank of India, offering customer-focused value-added services.
Website link: https://www.CARS24.com/