In a one-of-a-kind arrangement, the 3-episode web-series features multiple prominent influencers and is a humorous take on a workplace canteen-situations.
Known for creating waves with his content across social media platforms, BeYouNick aka Nick, in joint efforts with upGrad, India's largest online higher education company have recently announced the launch of their first-ever comedy web series, 'The Office Canteen'.
This rib-tickling 3-episode series, which is also an upGrad Original has been shot entirely in an office canteen and brings forth humorous and chuckle-some scenarios of everyday office life that prevail in a workplace canteen. An extended version of Nick's routine digital video content, this series revolves around 2(two) employees of Singleton Consultancy Private Limited enjoying light-hearted banter in their office canteen which is set to surprise the audience with its relatable and comical twists.
With over 8.5 million followers across all social media platforms, BeYouNick is one of the biggest digital content creators and YouTuber's of India. Putting Dombivali (fondly known as the Republic of Dombivali by his fans) on the map in his own unique style, Nick is one of the most grounded and humble creators.
Talking about his debut web series, YouTuber BeYouNick said, "I wanted my first original acting stint to be my own personal creation and I'm grateful to upGrad for helping me enable it. If you are stressed about working from home and (who would have thought, but you) are missing office, The Office Canteen is the solution! A series that one can enjoy watching alone with friends and even with their family. The whole idea behind it is to give those living the quotidian mundane life due to the pandemic, something to laugh about and relate to. I am very excited about it and I'm sure it'll tickle your bones too!"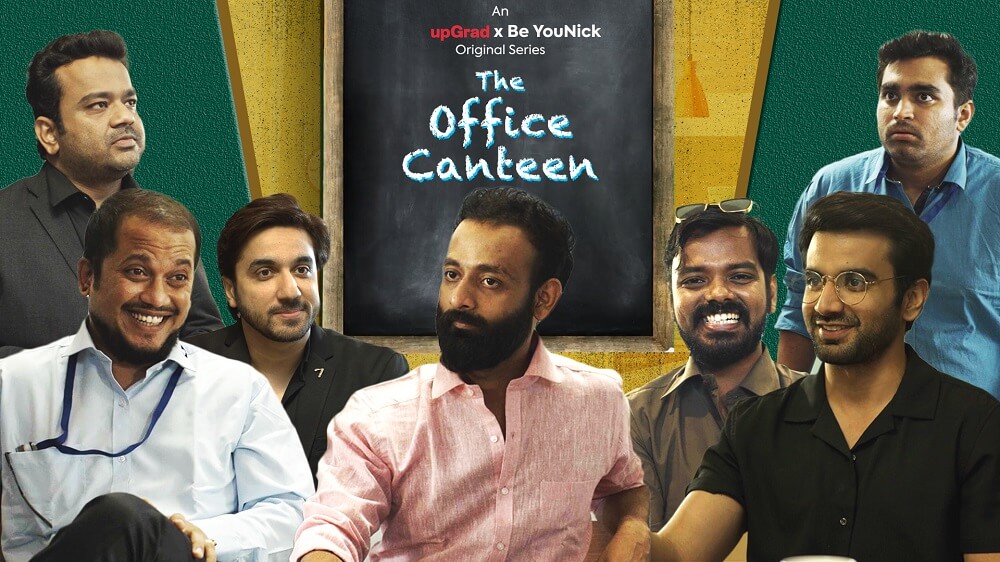 This BeYouNick and upGrad Original has an embellished star cast in each episode which includes popular digital content creators like Mumbiker Nikhil who is known for his popular vlogs, Slayy Point for their comical roasts and giving birth to 'The viral Binod' meme, Mythpat for his creating humorous gaming content, and Ayush Mehra.
Commenting about the collaboration and the idea, Arjun Mohan, CEO – India, upGrad said, "We are excited to have collaborated with BeYouNick & partners and take influencer-led brand campaigns to the absolute next level. With this collaboration, we further shatter stereotypical notions and seriousness attached with the term 'education', thus strengthen upGrad's position as a new-age choice for millions of individuals who are actively scouting for viable education options to witness prominent growth in their career."
upGrad in the past has created a pool of edutainment original content and has won its audiences' hearts through collaborations with 100+ influencers & content creators in the last 12 months.
The series is now streaming on BeYouNick's YouTube channel. Click here to view the first episode: