Harmony Beyond Borders: UP Tourism Hosts K-POP Extravaganza to Celebrate 50 Years of India and South Korea Relations
Uttar Pradesh Tourism is thrilled to announce a momentous cultural celebration to commemorate the 50th anniversary of diplomatic relations between India and South Korea. The diplomatic & cultural relations between UP and South Korea dates back to 1973 when the two regions officially established their ties. To mark this significant milestone, UP Tourism is hosting a spectacular K-POP music concert that promises to be a dazzling display of international talent and cultural exchange.
Get ready to experience the electrifying world of K-Pop as the most anticipated K-Pop Concert Series is all set to make its way to Uttar Pradesh! This sensational musical extravaganza will bring the magic of K-Pop to esteemed educational institutions across the state, featuring the exceptionally talented artists Aoora and Fridayyy.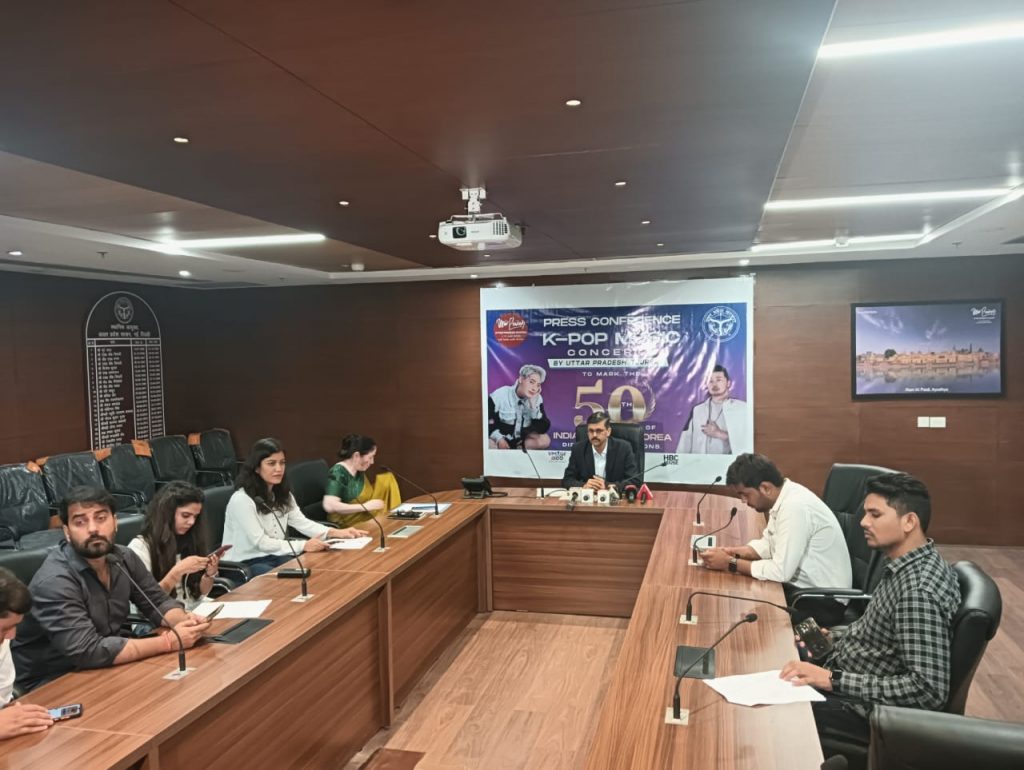 The K-Pop Concert Series promises to be a thrilling event that will leave audiences mesmerized with its dazzling performances and infectious energy. The series is set to kick off on September 12, 2023, at Sharda University in Greater Noida, marking the beginning of an unforgettable journey through the vibrant world of K-pop and culminate in Agra on the eve of World Tourism Day on Sep 27, 2023.
Event Schedule:
September 12, 2023 – Sharda University, Greater Noida
September 15, 2023 – SRMU, Lucknow
September 16, 2023 – AllenHouse Group of Institutions, Kanpur
September 27, 2023 – Sanskriti University, Agra/Mathura road
This concert series is not just about music; it's a celebration of cultural exchange and unity. It transcends boundaries and brings people together through the universal language of music.
Ashwni Kumar Pandey, Special Secretary UP Tourism said that "UP Tourism is demonstating its commitment to promote the cultural and historical heritage of Uttar Pradesh to the world.
Through events like the K-POP music concert, UP Tourism Department aims to foster international partnerships, celebrate diversity, and showcase the state's rich cultural offerings".
The upcoming K-pop concert Series is proof of the growing popularity of K-pop in India. It offers an incredible opportunity for fans and music enthusiasts to witness live performances by some of the most renowned and celebrated K-pop artists in the industry