Kickstart this festive season by upgrading your home bar with the specially created Gin and Whiskey appreciation kits made by the good folks at Svami Drinks.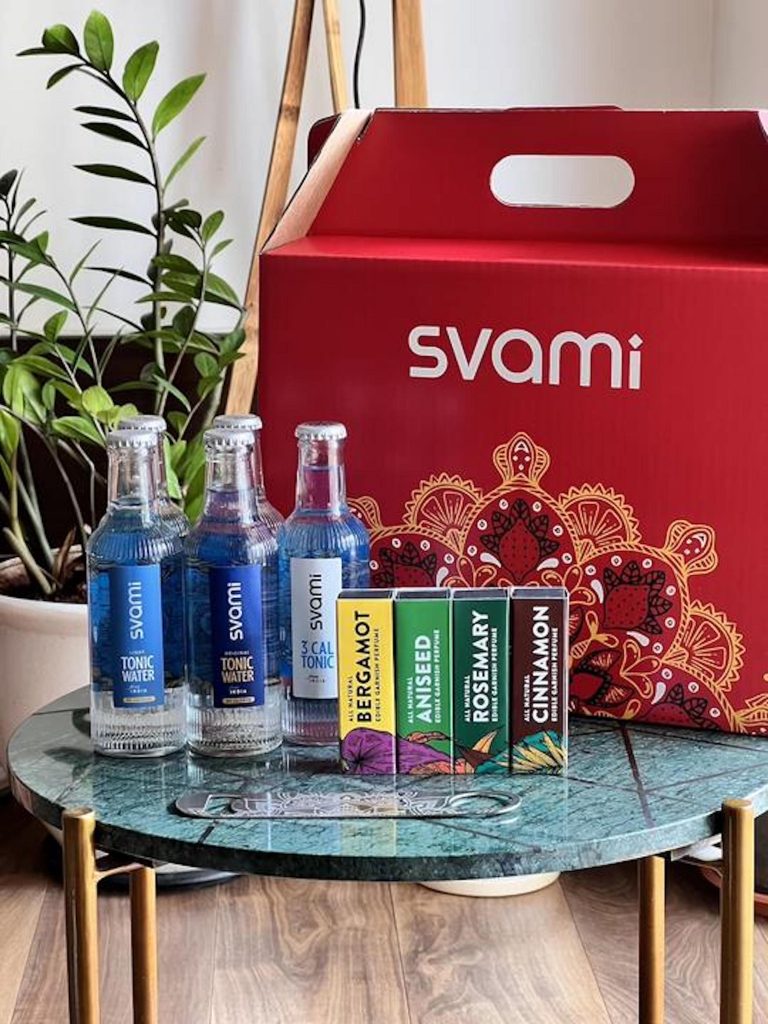 The team at Svami Drinks HQ definitely know how to curate a set-up to give you the best at-home bar experience complete with mixers, garnish sprays, a drinking guide amongst others for making the tastiest drinks at home.
The BYOB box comes in for both the Gin and the Whiskey enthusiasts and admirers. The Gin appreciation kits come with Svami's portfolio of five tonic water, the Svami Gin & Tonic pairing guide, a Gin tasting wheel and three videos to guide one's Gin appreciation experience. The Whiskey appreciation kit comes with Svami's Ginger Ale, Soda and the Grapefruit tonic water and a whiskey tasting wheel. Each of the kits come with a bar blade opener and four newly launched garnish perfumes in flavours such as cinnamon, rosemary and the newly launched Vanilla flavour with a guide on how to use them for different drinks.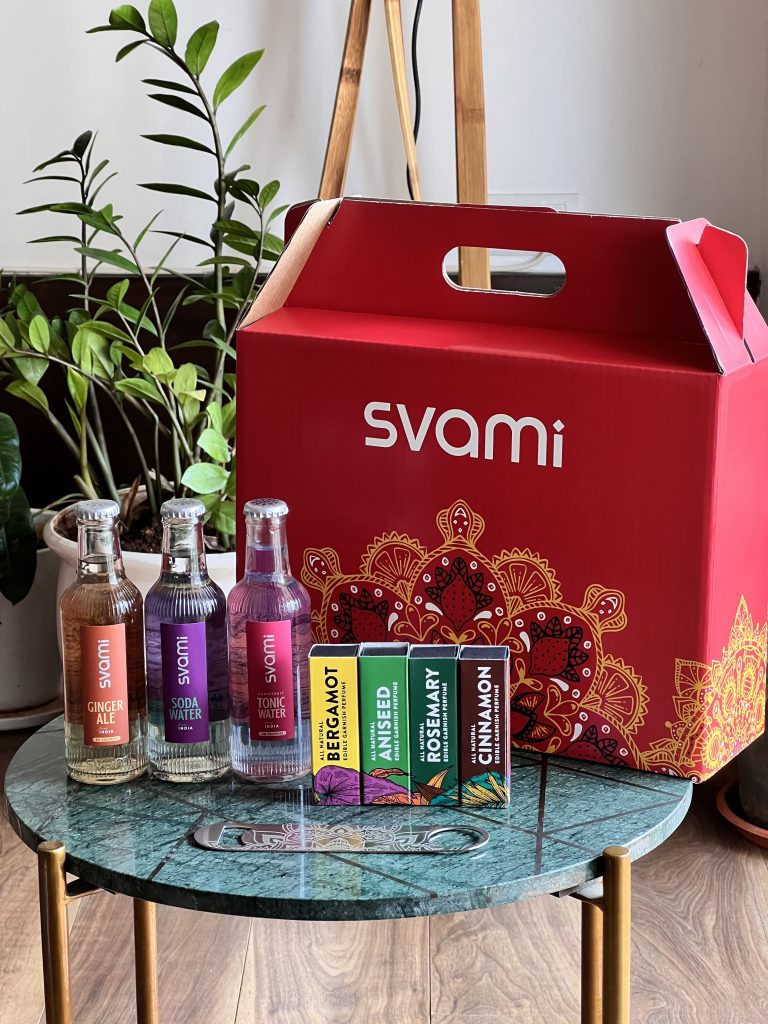 All of this is packed in our favourite festive BYOB box becoming the perfect accompaniment for the next house party. So, elevate your drinking experience with Svami this festive season by creating a wholesome diverse range of drinks at home. So select your choice of kit and let the parties begin this festive season.
Price – INR 2,370
Quantity – A pack of 12 mixers each of 200ml, 4 garnish sprays, a bar blade opener in a BYOB box
Website – www.svamidrinks.com
Available – Pan India shipping