One of the best actors in the industry, Kajol is all set to take us on her joyride with her forthcoming film Helicopter Eela. She will be seen donning the role of the domineering mom. The film is about a single mother Eela who joins her teen son's college to finish her education.
While Mrs Devgn is in full roll with the promotions of the film, she recently appeared on the popular talk show hosted by the Editor-in-Chief of India TV, Rajat Sharma.
Well, during her chat with Rajat Sharma on the show, the Dilwale actress spilt the beans on some of the major secrets from her personal and professional life that are bound to make your jaws drop. As she revealed some charming secrets from her life, Kajol showed her unrepentant and audacious character on the national television.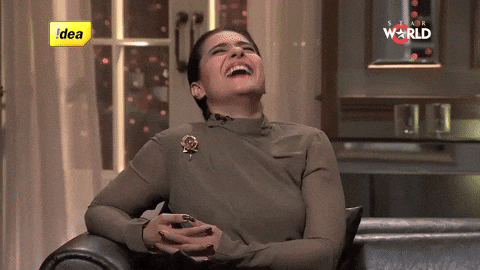 From the top films she rejected to her first meeting with husband Ajay Devgn, have a read at some of the extreme revelations made by Kajol on Aap Ki Adalat:
Prank on husband Ajay Devgn over the phone
The actor with the most adoring nature in the industry has made us poignant with her impressive acting skills. In fact, on the talk show, Kajol narrated a throwback incident from the shooting of her first Bollywood film with Ajay Devgn named Hulchul. As she was talking to the host, the chirpy actor said that she played a silly prank on Ajay over the phone during the shoot.
Incidentally, when Ajay called her on the hotel room landline, she picked up the phone and impersonated the legendary Sridevi on the phone and then hung up. He called again, she again hung up on him. Ajay had to call the actor's mother Tanuja in order to get in touch with her.
She lost her memory temporarily after a bicycle accident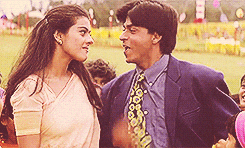 As we all know Shah Rukh Khan is also quite mischievous himself in real life. Well, Kajol's beloved co-star SRK also played a silly prank on her during the shoot of the film Kuch Kuch Hota Hai.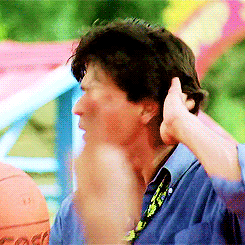 Apparently, during the shooting of the film, Kajol fell while riding a bicycle and suffered temporary amnesia. Well, this little incident played in favour of Karan Johar and SRK. They tricked Kajol by convincing her that she is an extra and not the lead heroine! It took her a while to get her composure back!
Kajol's search for Karan Johar's groom!
Hilarious that she is, the Dilwale actress joked about how she had once joked in another interview that she would get a 'gai' in Hindi (cow) for Karan to get married, which got changed into a GUY in English – causing the rumour mills to work overtime.
Shah Rukh Khan – Kajol's ultimate troll target
We know how Kajol and Shah Rukh Khan have been friends and co-stars for decades. They are one of the most romantic pairs on screen and they share a friendship set for decades more.
It is funny that Kajol first met Shah Rukh Khan on the sets of Baazigar and found him to be filled with attitude since he did not talk much and kept to himself. Kajol was not impressed and kept bitching about him to her make-up man in Marathi. Shah Rukh had to actually ask her to tone down her chattering on the sets. LMAO!
When she met Karan Johar for the first time
On the show, Kajol went all nostalgic and recalled the moment when she met a young Karan Johar for the first time at a party. Karan Johar was about 20-years-old and they met in a disco wearing a three-piece suit. Kajol burst out laughing and didn't bother hiding what she thought.
How Kajol fell in love with Ajay Devgn
On Aap Ki Adalat, the Ishq-actor revealed that for the first time she found her now-husband Ajay Devgn very 'khadoos'.
She said that he likes to silently drink coffee in a corner. He is not a man of many words! Somehow, they talked and became friends. Finally, the duo fell in love. After they got married in a private-knitted affair with close friends and friends, they went for a two-month honeymoon around the world.
We wish Kajol good luck for her upcoming film.