They say hands that rock the cradle rules the world. Never did anyone mention that voice that weaves magic with melody voices strong opinion as an entrepreneur.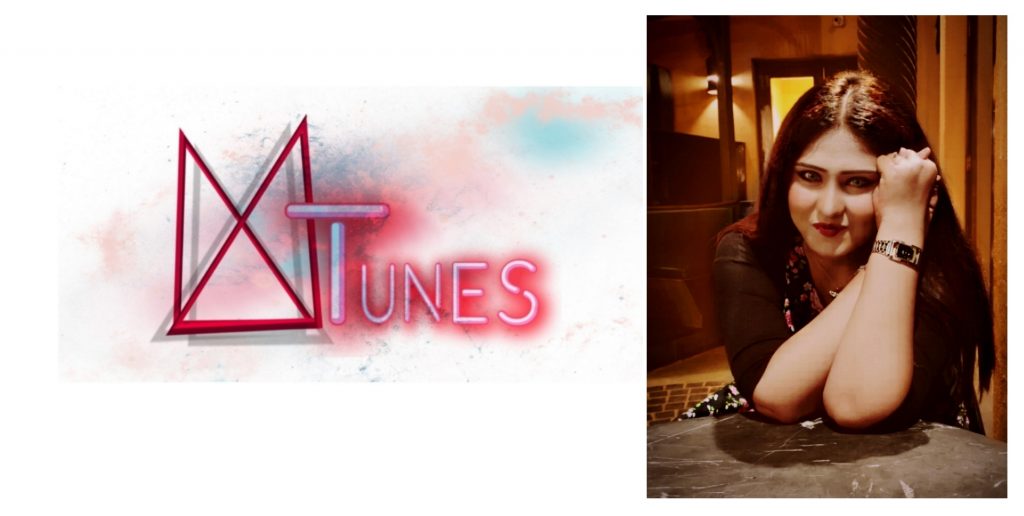 Singer of International fame and ace painter Soumita Saha who has been working successfully in the music industry and pursuing her passion for art adds one more feather to the cap of her accomplishments. Soumita recently launched her own record label 'Melo Tunes'. Melo Tunes started its journey with Soumita's mother's poetry. Soumita's mother Madhumita Saha is a talented poetess and fabulous elocutionist. She has been associated with elocution and Anchoring for many years.
Soumita recently took the internet for announcing the journey of her own record label " Melo Tunes "in a unique manner. Soumita who is a firm believer of feminism also said that she believes in singing praise to the goddess who is present in all beings in the form of the mother. And thus she announces the beginning of the Journey of Melo Tunes with her mother's creative work.
Soumita says
"Yaa Devi Sarva-Bhutessu Maatr-Ruupenna Samsthitaa |
Namas-Tasyai Namas-Tasyai Namas-Tasyai Namo Namah ||
Everything under the sun, I believe is incomplete without singing praise  that Devi Who
in All Beings is Abiding in the Form of Mother,
Salutations to Her, Salutations to Her, Salutations to Her, Salutations again and again.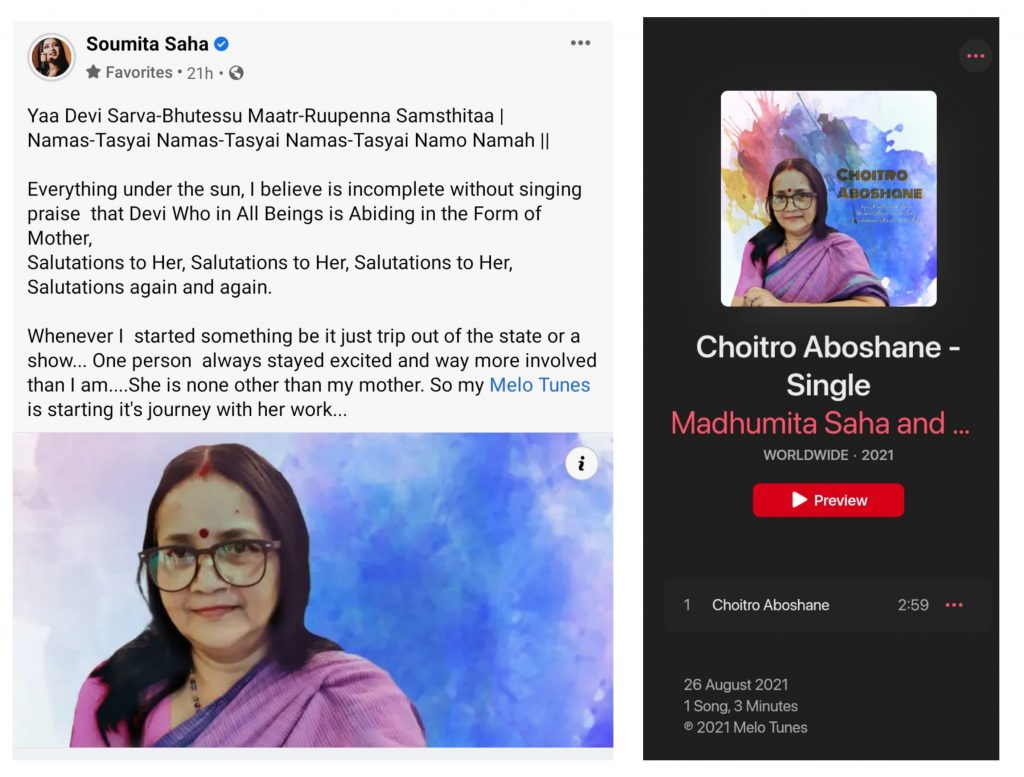 Whenever I  started something be it just a trip out of the state or a show… One person always stayed excited and way more involved than I am…She is none other than my mother. So my Melo Tunes   is starting its a journey with her work..."
Soumita is not only famous for her EDM hit IShq but also regarded as one of the youngest exponents in Rabindra Sangeet.
Soumita also mentions that Melo Tunes shall work with many upcoming talents across the globe. " We're looking forward to working with new talents. Melo Tunes shall come up with lesser know folks from different regions of India. And shall look forward to fusion projects as well. Fame, reputation is not the cut-off here, we'll be interested to promote true talent, fame shall follow" add the Diva.