Sarees have come a long way and boy do we love the abundance of choices, designs and styles offered by this ethnic ensemble of India. You can see sarees being sported by ladies all year long, be it for wedding functions, formal parties, college events, festivals or as daily wear; one can never go wrong with sarees. But, why restrict our saree-style to a few when we have a handful. One them being Jackets!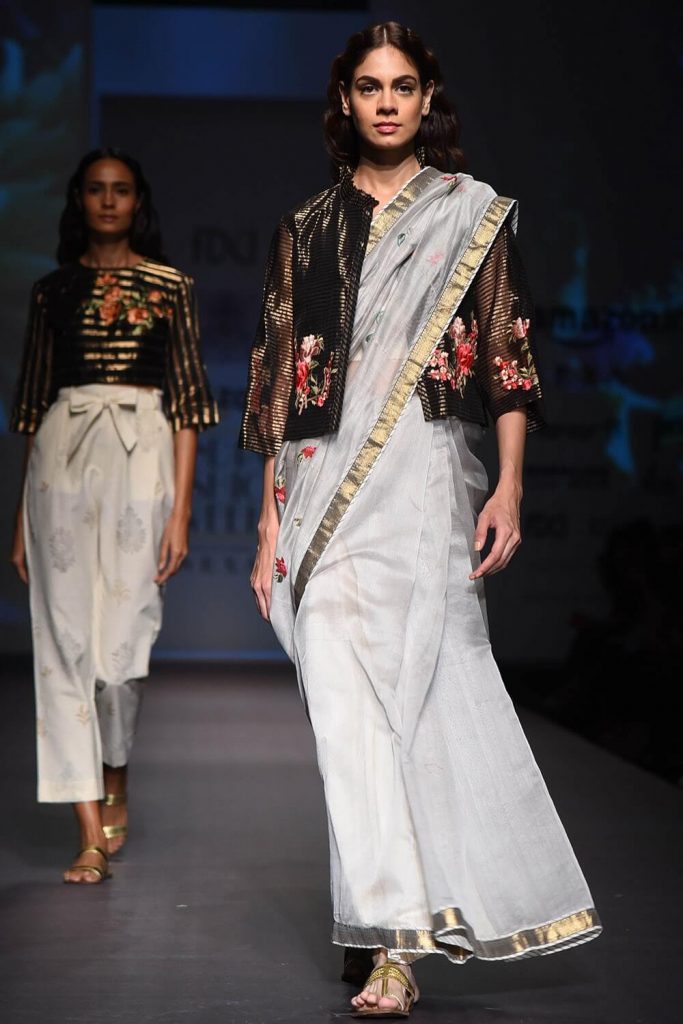 Give an oomph factor to your traditional saree with jackets and have a fashion staple to add to your latest saree collection. You have western and Indo western jackets to pair with your sarees and match the colours.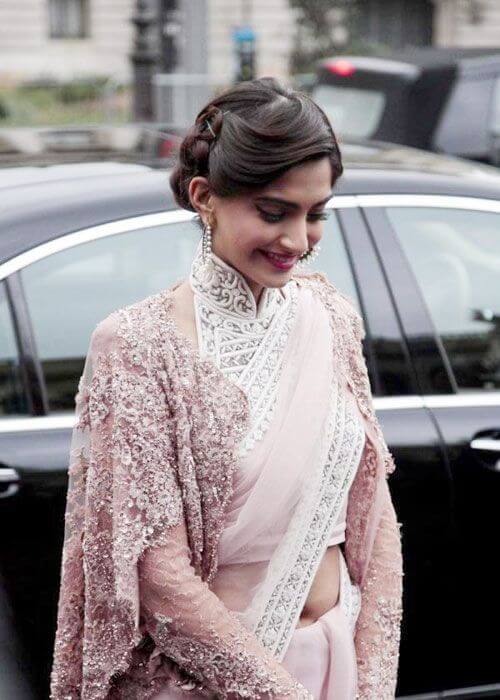 Give your saree a statement finish-look with a jacket that comes in many styles like cropped, hip length, knee length or floor touching.  They look great with plain, embroidered and embellished sarees draped in various styles and giving your fancy designer saree an uber cool touch. A sleeveless jacket will work perfectly with an exquisite lehenga saree, an embroidered or hand-woven jacket with  plain saree will bring out the best in your attire.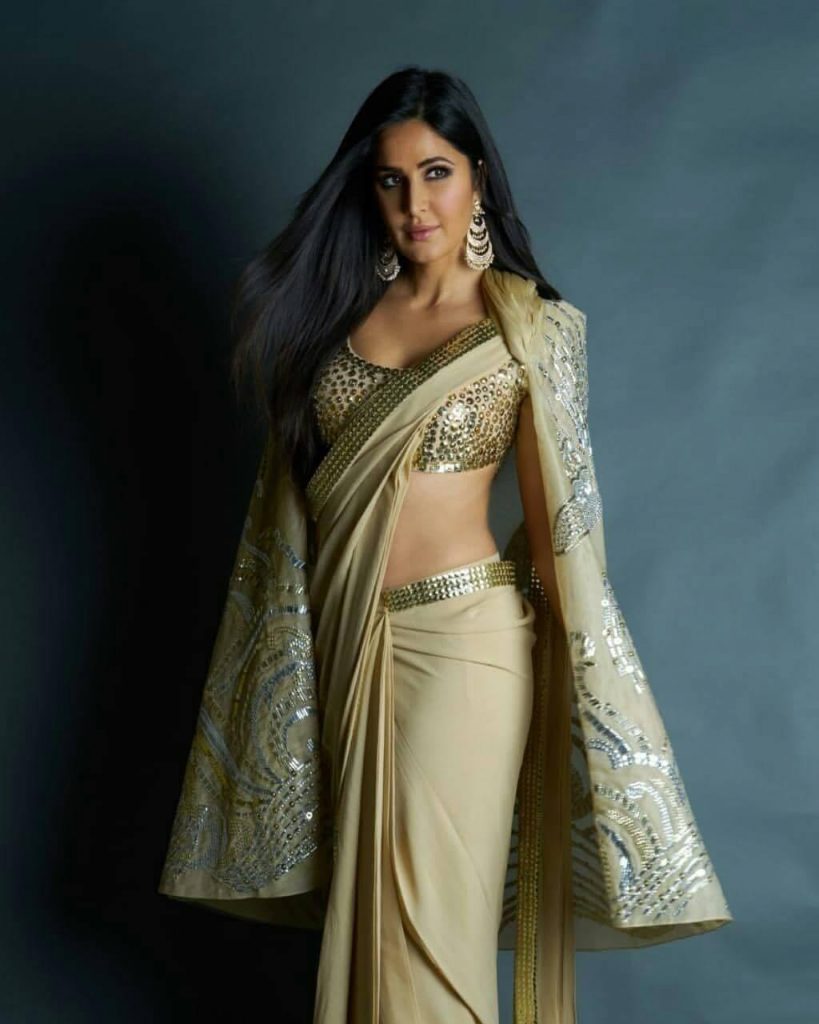 The saree-jacket combination is taking off faster than you could ever imagine. This Indo-western combination works great and can be paired with almost any kind of saree and adds that extra bit of bling that you are looking for to make yourself stand out in the crowd.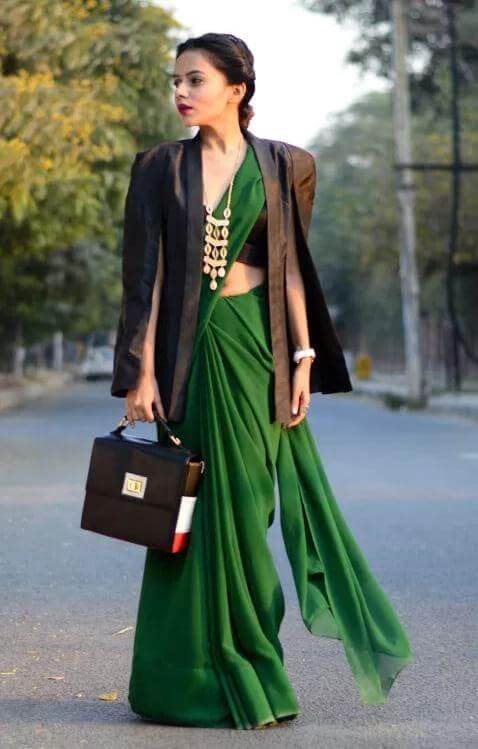 From the elegant Deepika Padukone, style icon Sonam Kapoor, bold Kangana Ranaut to the stylist Jacqueline Fernandez, the jacket saree fever seems to have taken over. All our favourite celebs have picked jackets and capes to pair with their saree for events, functions, promotions and much more.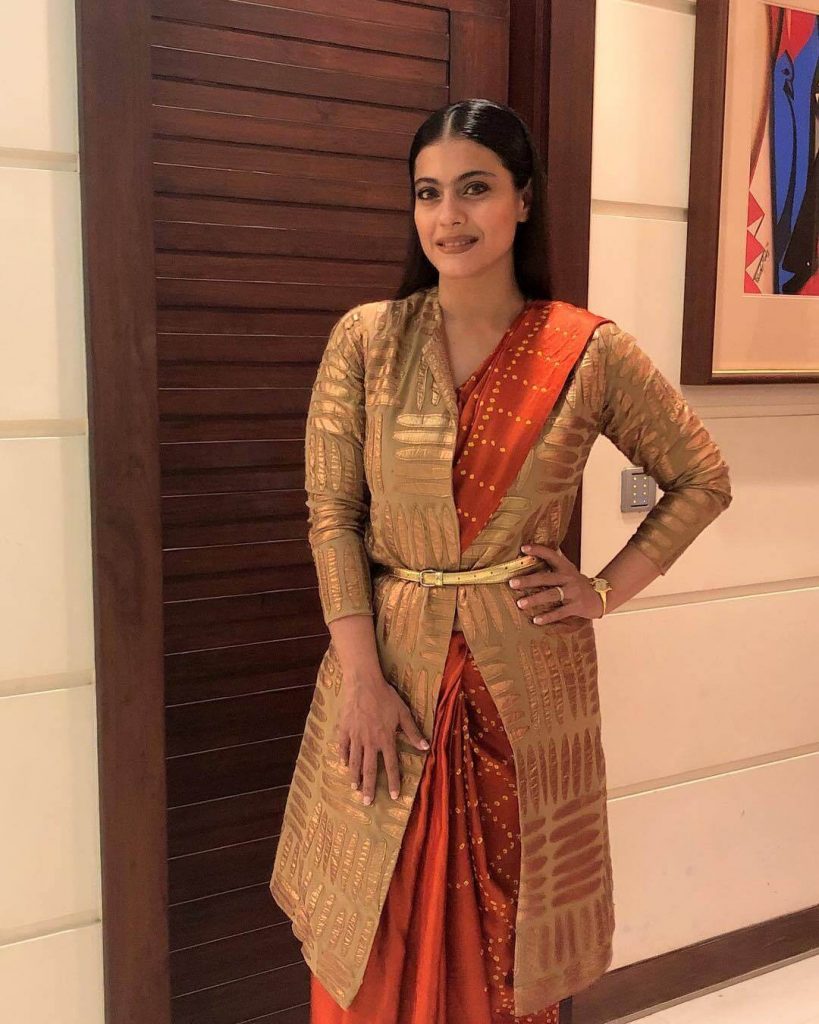 Sarees are all about experimenting these days, so go ahead and give your sexy saree a unique twist.