Indian actor Sonam Kapoor created waves by delivering a spoken word piece at King Charles III's historic Coronation Concert at Windsor Castle on May 7, 2023. The concert was attended by over 20,000 people, with millions watching around the world.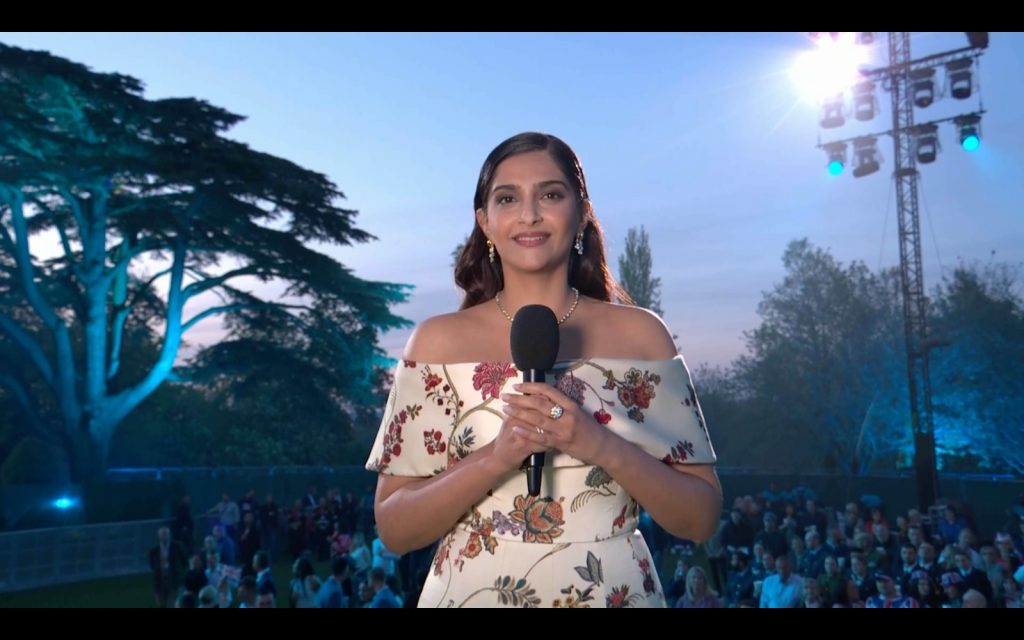 Speaking about her experience, Sonam said, "It was an unforgettable experience. Presenting the Coronation Choir and Steve Winwood in front of such a massive audience, with the world watching, was a real thrill. At the same time, I was in my element—getting ready, going on stage, hearing the cheers, and seeing the love from people. It was a blast because my friends and family were right there cheering me on! I love moments like these that remind me why I do what I do."
Sonam introduced the Commonwealth virtual choir comprised of performers from across the 56 Commonwealth countries, alongside the legendary musician Steve Winwood. She was dressed in a bespoke outfit created specially for the occasion by two prominent designers from India and the United Kingdom. Kapoor was accompanied by her husband, Anand Ahuja and friends Imran Amed and Nikhil Mansata.