Virginia is all about love – spending time with the ones you love, doing the things you love to do. With more than 300 wineries, historic inns, award-winning cuisine and a famous slogan built around love, there's no better destination for your future Valentine's Day, love-filled road trip! From the Atlantic coastline in Virginia Beach to Richmond, Virginia's capital city, you can enjoy sun and surf, kayaking, parks, murals, museums, craft beer, unique neighborhoods, and a wide variety of wonderful dining options on this city-to-city journey.
Day 1: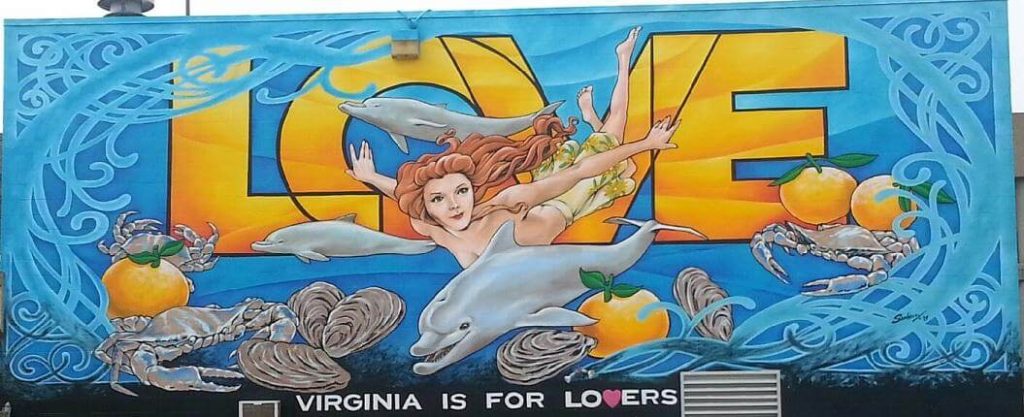 Begin your trip in Virginia Beach and explore several districts and neighborhoods, such as Oceanfront, ViBe Creative District, Pungo, Sandbridge, Chesapeake Bay and Town Center, which will allow you to experience the myriad outdoor activities, rich history, and arts and entertainment attractions, in addition to a thriving culinary and craft beer scene. Be sure to make a stop at the LOVEwork at 717 Atlantic Ave, along the Virginia Beach boardwalk.
Hike through maritime forest at First Landing State Park, where 100 English settlers landed on April 26, 1607 before heading up the James River to Jamestown and establishing the first permanent English colony in the New World. Spend time exploring the Oceanfront area and Virginia Beach's iconic three-mile boardwalk.
Grab an ice-cold brew or take a growler to go from Smartmouth Brewing or have drinks and play games at Beachside Social.
Eat and Drink:
Mermaid Winery
Becca at Cavalier Hotel
Margie and Ray's
Waterman's Surfside Grill
Terrapin Restaurant
Stay:
Enjoy the luxurious Cavalier Hotel. Perched on a grassy hill overlooking the Atlantic Ocean, and featuring its own Beach Club, the historic Autograph Collection hotel has three restaurants, the first on-site hotel distillery in the U.S. and a five-star spa. Originally built in 1927, the iconic hotel has hosted 10 U.S. presidents, countless celebrities and distinguished guests.
Day 2: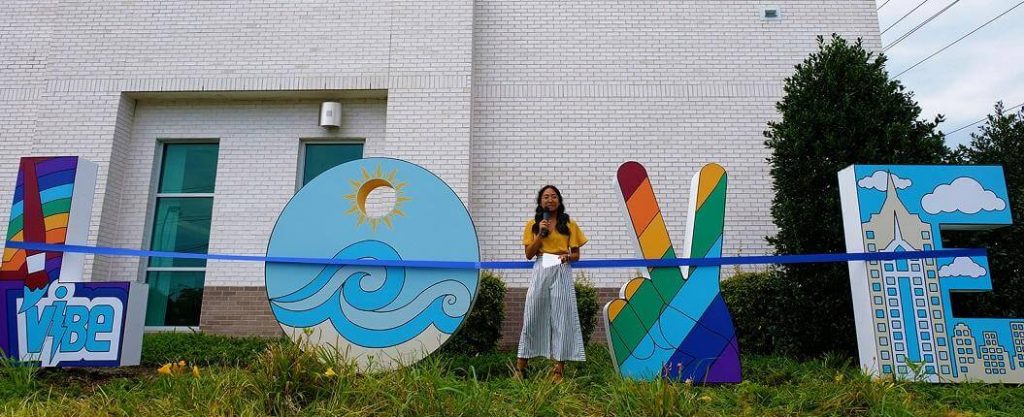 Enjoy the morning at the beach, do some shopping in the beach shops, and then explore the more secluded shores of Sandbridge, nestled between the Atlantic Ocean and Back Bay National Wildlife Refuge.
Embark on a kayak tour with Surf & Adventure through the beautiful Back Bay National Wildlife Refuge. Explore the ViBe Creative District, an enclave of museums, shops and restaurants that showcase local artisans, located just blocks from the Oceanfront. Take a photo with the LOVEwork and take a sightseeing tour of the newly painted murals throughout the district.
Day 3: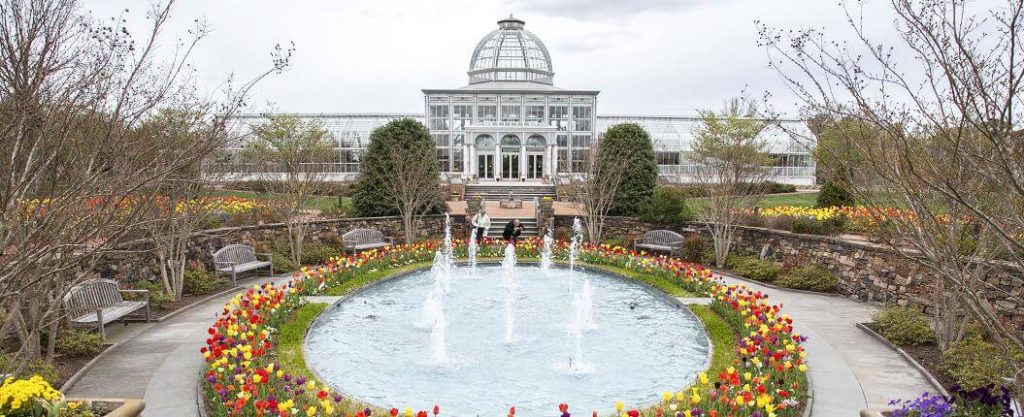 Depart for Richmond and spend some time exploring downtown's thriving river city vibe. Then make your way to Scott's Addition, which was once a manufacturing zone, but has recently morphed into a trendy neighborhood, restaurant and brewing district in Richmond. Home to breweries like The Veil Brewing Company, Hardywood Craft Park Brewing, and Blue Bee Cider, new offerings are opening regularly!
Walk downtown along the T. Tyler Potterfield Bridge to view the Class III and IV James River rapids and back over to the Canal Walk to see street art murals. Explore the boutiques, vintage stores, and restaurants in Carytown and visit some of the galleries/shops in the Broad Street Arts District.
Visit the newly expanded American Civil War Museum or the Valentine Museum to learn about Richmond's extensive role in American history.
Then get outside to see the Lewis Ginter Botanical Garden – one of the most Instagrammable botanical gardens in the U.S. – and snap a photo with their LOVEwork.
Round out the day with a trip to Belle Isle Craft Spirits to enjoy a taste of moonshine, a truly American spirit.
Eat and Drink:
Urban Hang Suite
Perly's Restaurant & Delicatessen
L'opossum
Perch
Peter Chang China Café
Stay:
The Jefferson Hotel
Quirk Hotel
The Graduate Hotel