From the latest royal, Meghan, Duchess Of Sussex, desi girl Priyanka Chopra, to fashion icons Kim Kardashian and Deepika Padukone, a power suit is an all-time favourite. And now glamourous dressy power suits are trending across fashion capitals as the preferred wear for not only board-rooms but ballrooms as well.
Argentinian designer Sayana Gonzalez, Founder & Creative Director of  French label deWAR has made New Delhi her home post marriage. She says, "Power Suits are back in style and it's the trend that did not silently creep up our backs; it came back with a bang and instantly became the highlight of the fashion season. From Kim Kardashian to Deepika Padukone at Cannes 2018, they all ditched their gowns to don a chic power suit."
The look is usually associated with the '80s, a decade marked by the onset of feminist activity and economic boom. It is no surprise that the Power Suit trend has re-emerged during an important cultural movement for women speaking up about sexual harassment and assault cases with the #MeToo and #TimesUp campaigns. The presence of women fighting for their rights and interests in the public are influencing what designers design, as well as what women choose to wear.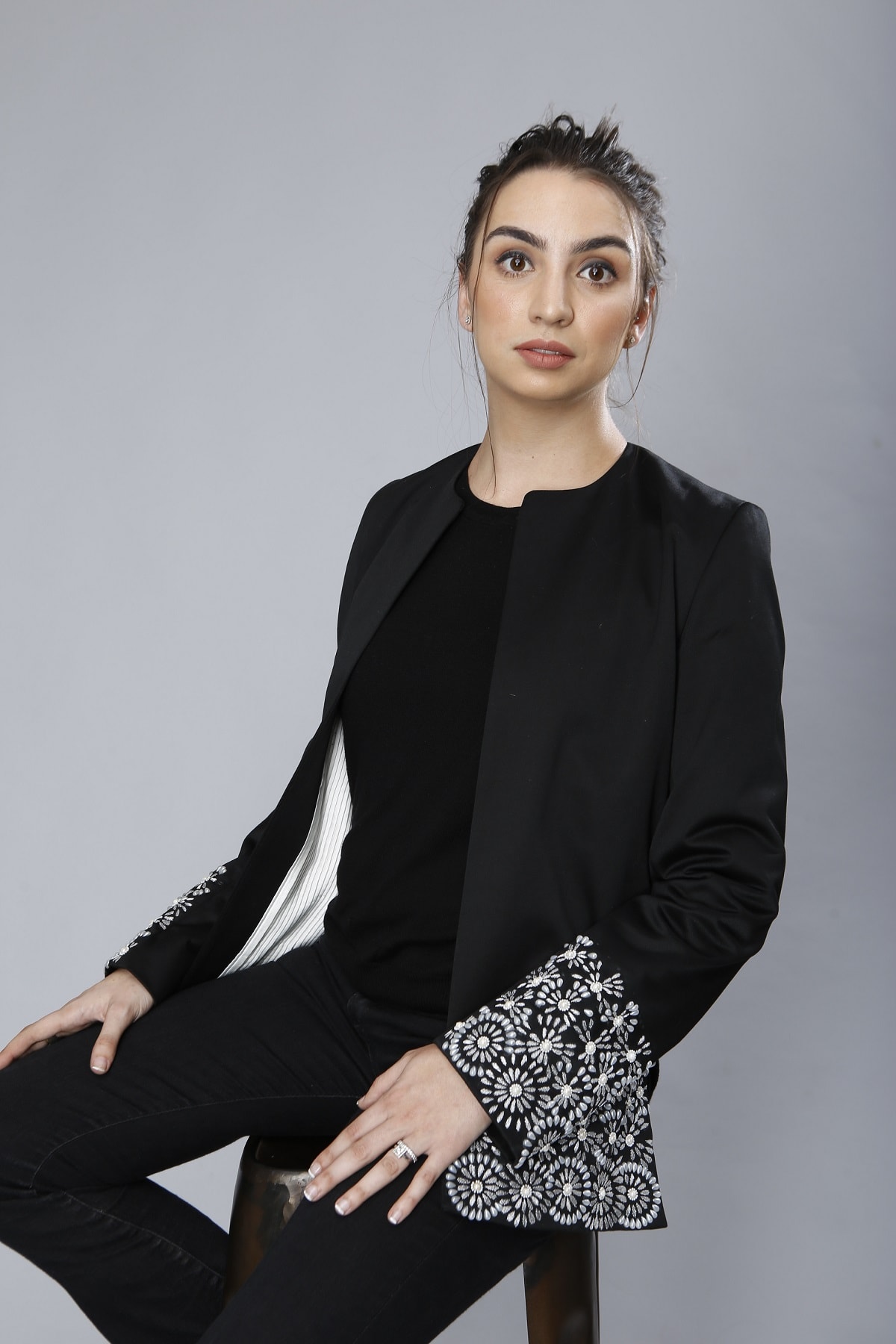 Sayana's latest deWAR's Power Suits collection is all about strong women. It speaks of the feminine strength, and empowerment through its designs.
The collection is full of fine crease and chic suits with layering that compliments the body, thus giving women the sense of confidence and power. The minimalism in the colours lets the woman take the centre stage.
ABOUT deWAR
deWAR's first boutique, owned by VANINA DEWAR, opened its doors in Paris in 1938. During the Second world war, the brand relocated and moved to Buenos Aires, Argentina. Maison DeWAR enjoyed great success but, unfortunately, once Vanina DeWAR passed away, so did her brand.
Sayana Gonzalez – Vanina's granddaughter, showed great interest for fashion at an early age. For the last 10 years she had one goal in mind; to reopen deWAR and with that bring her childhood years spent between fabric roles and needles into a form.
After pursuing her studies in Paris and working both in Europe and Asia, Sayana Gonzalez, reopened deWAR in April 2017, with its flagship atelier in New Delhi, India.
Photo Captions:
1. The power woman is donning a plain crisp white blouse, made with silk crepe 90grs, paired with our embroidered graphic dupatta, and the jacquard cropped tailored pants.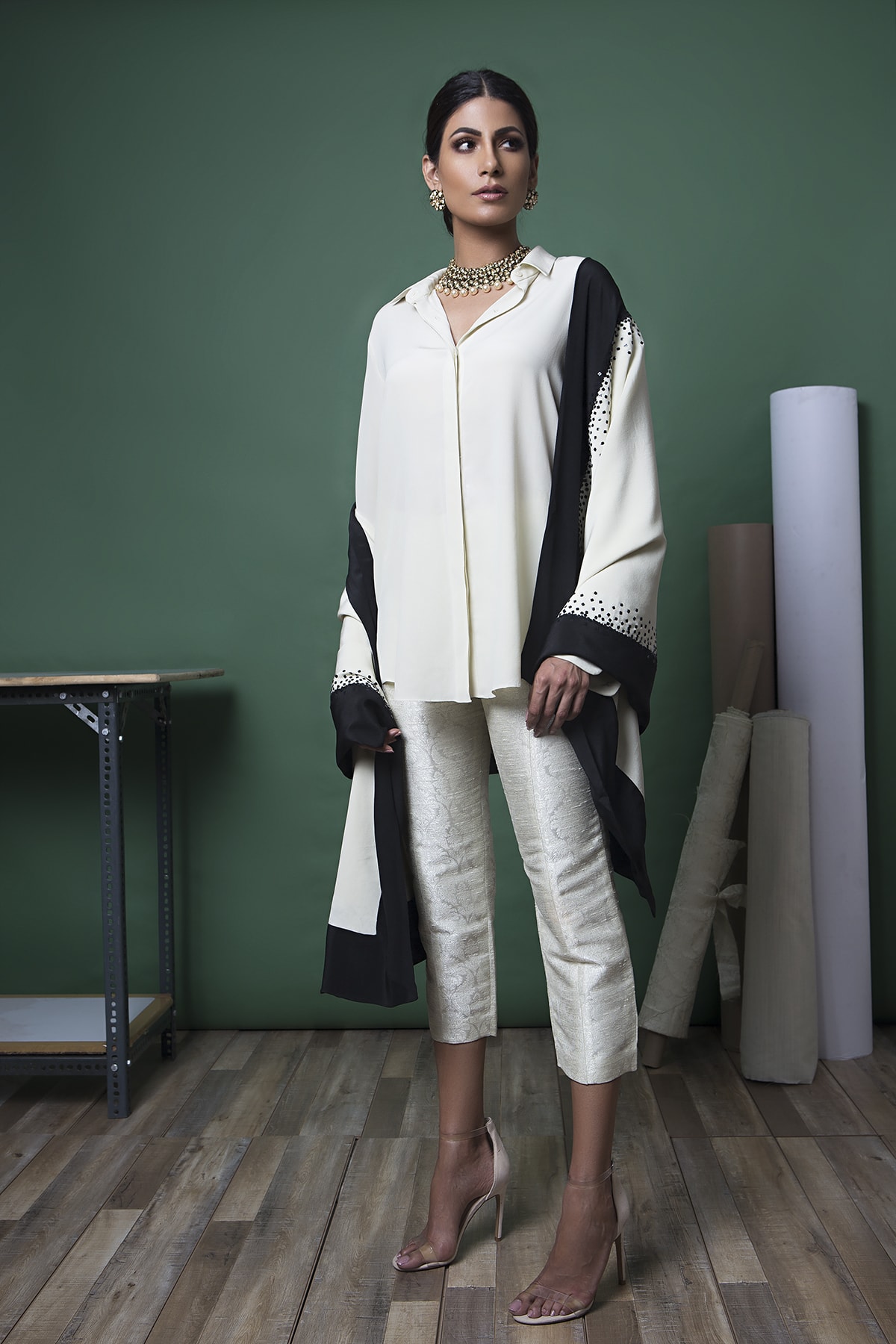 2. Steps to look like the Lady Boss – Wear our mix printed jacket in satin silk, along with black bell trousers to complete the look.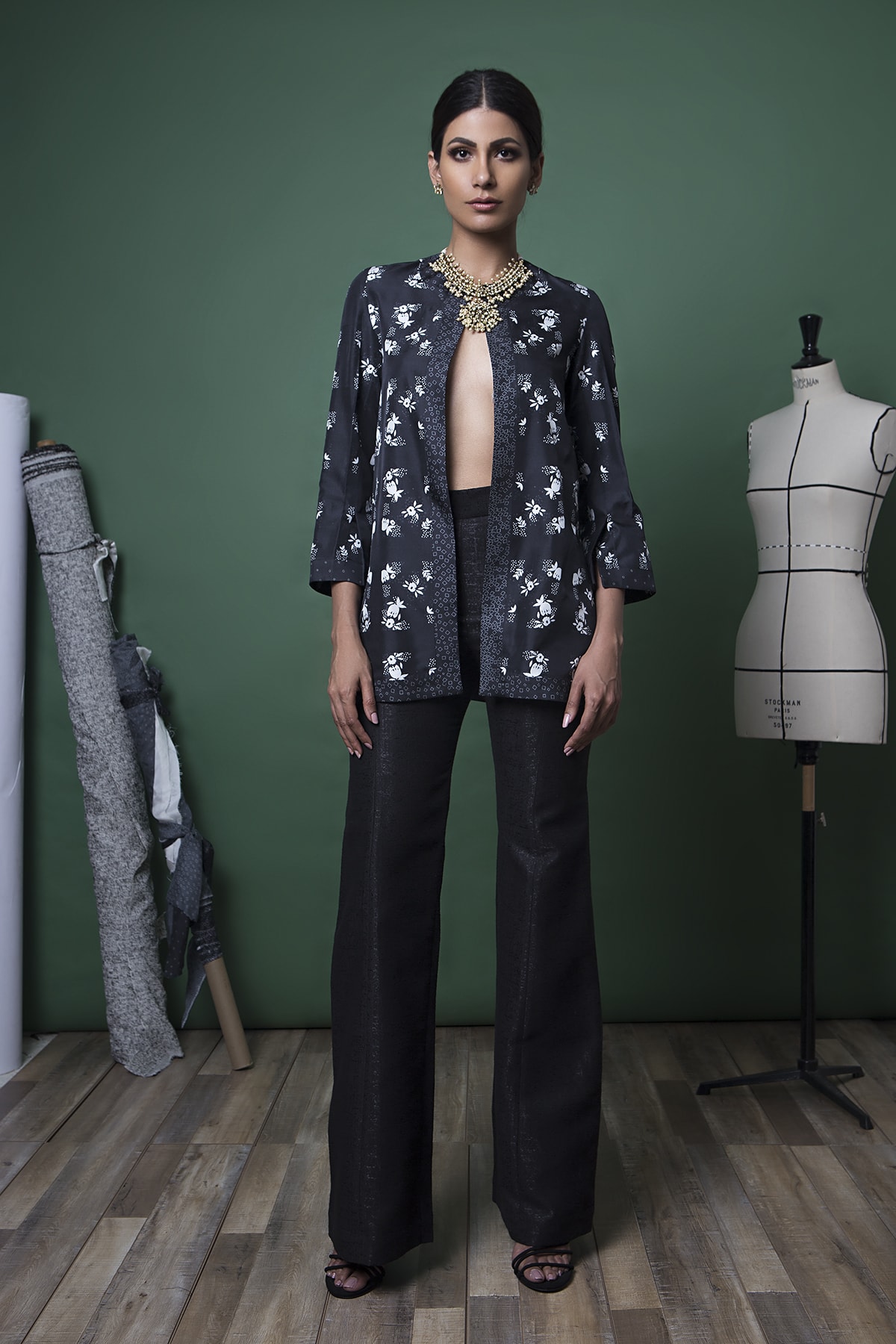 3. Wear our printed silk satin shirt, styled with cropped tailored trousers and feel your inner chic iron lady come out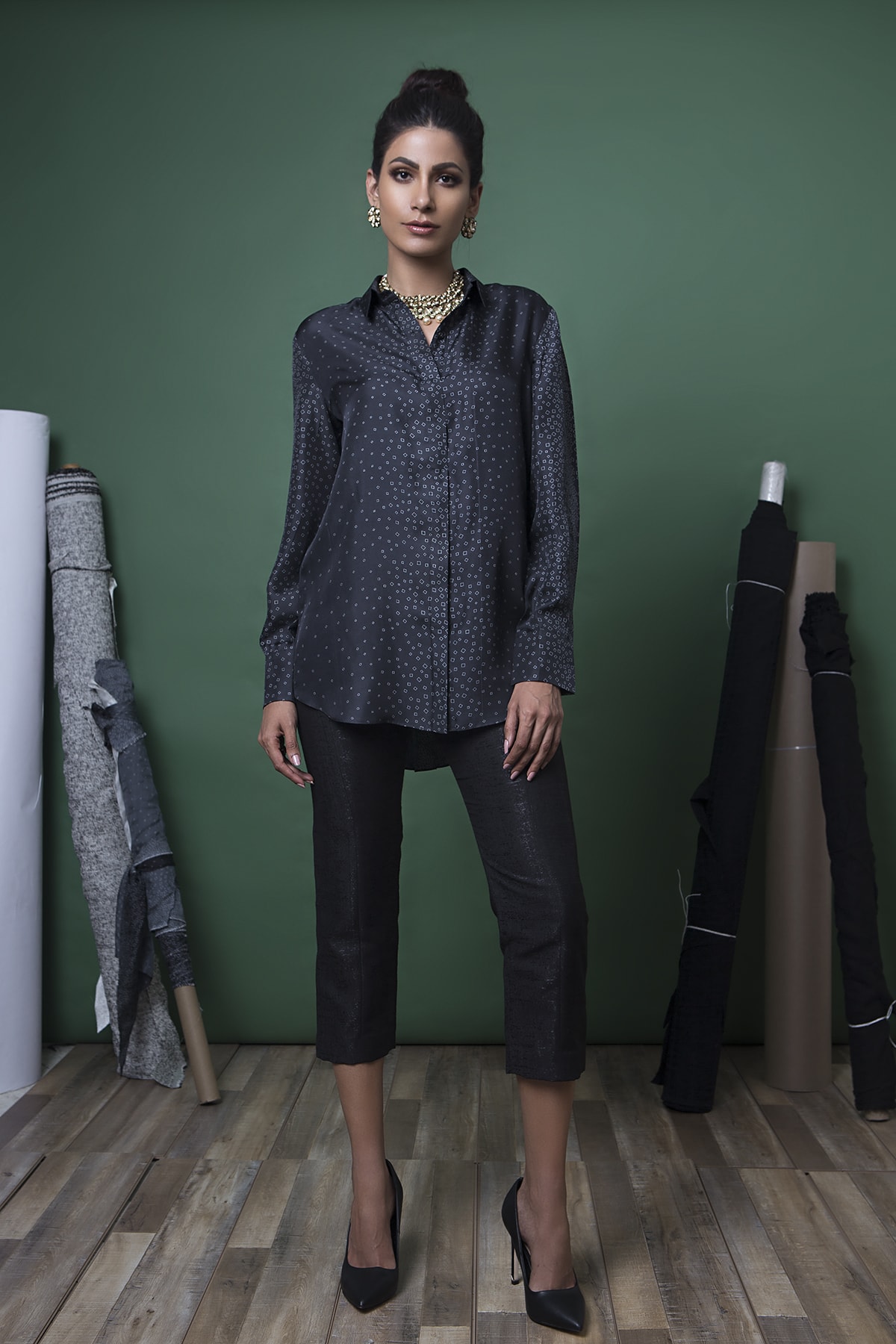 4. deWAR's signature power suit is structured to emphasize the shoulders (and your inner Miranda Priestly).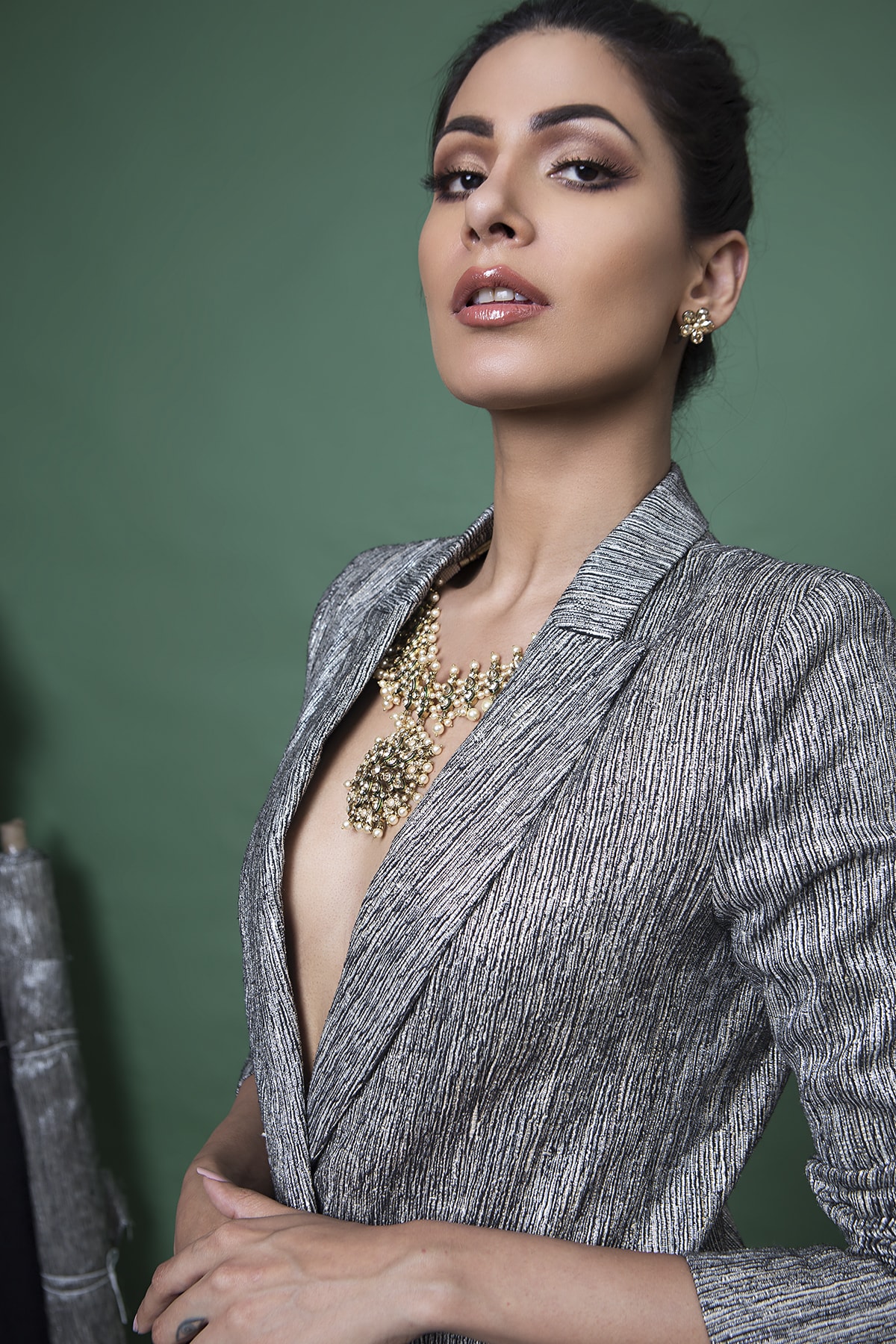 5. The jacket and trousers are made with cotton lurex fabric called mélange. That's all!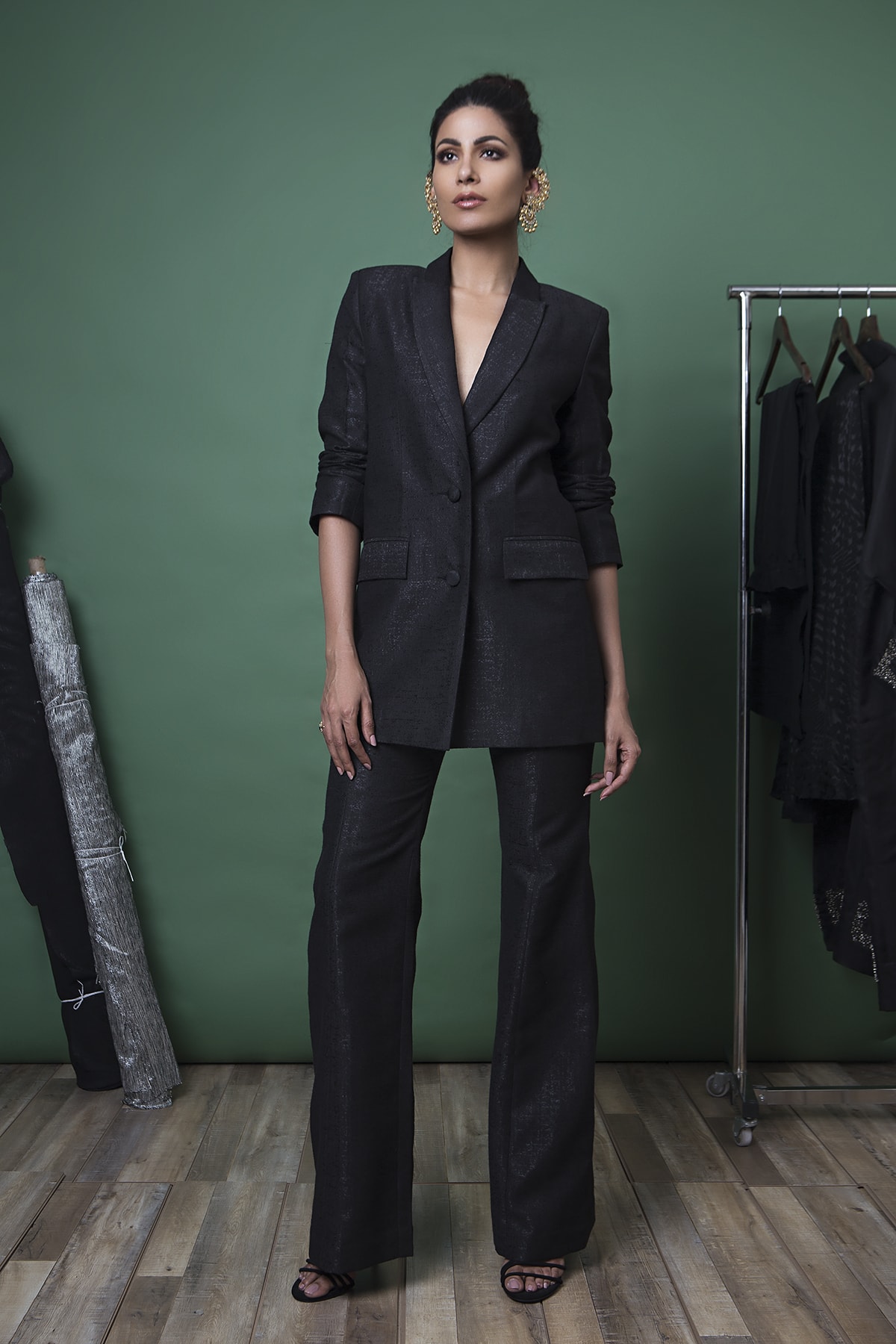 6. Nail the layered look with our linen lurex black and white tailored pants, cropped top with an oversized embroidered silk dupion jacket.