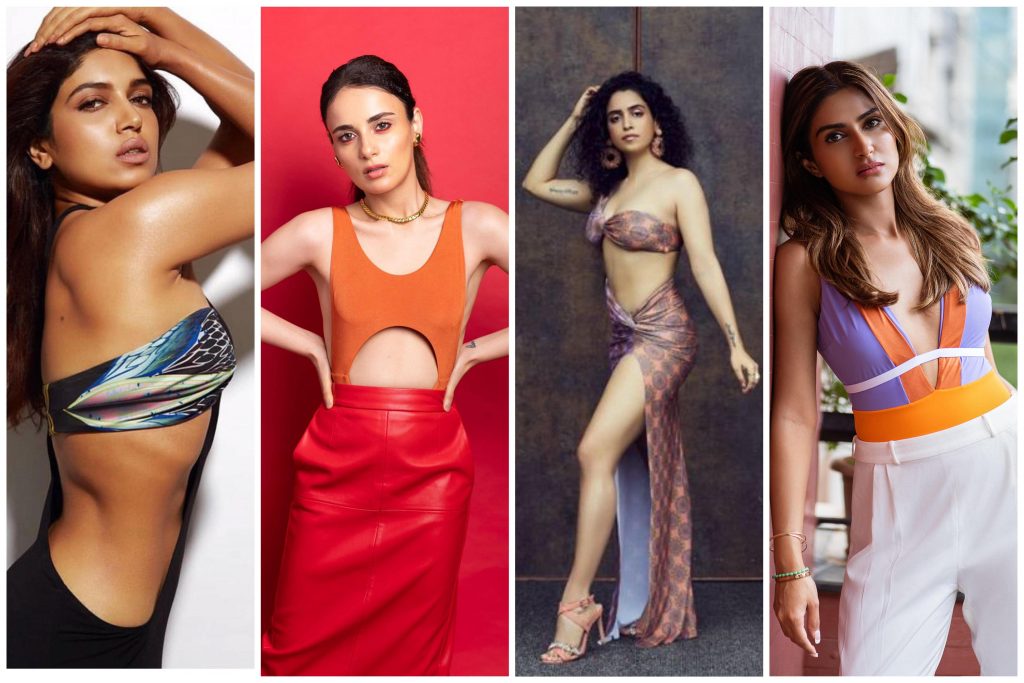 With the festive season dominating the current state of mind, the lure of taking a vacation cannot be far removed. As travel resumes, among the countless vacation plans that make it to your wish list, the idea of relaxing and soaking up the sun by the beach or chilling in a resort while flaunting your curves is as tempting as it can get.
To add to the vacation vibe, or let's say to give you fashion goals for your next travel plan, we have curated a list of trendy beachwear looks by Flirtatious spotted-on celebrities, which is sure to inspire you to give a sizzling twist to your beach wardrobe.
Alaya F's Sizzling Saga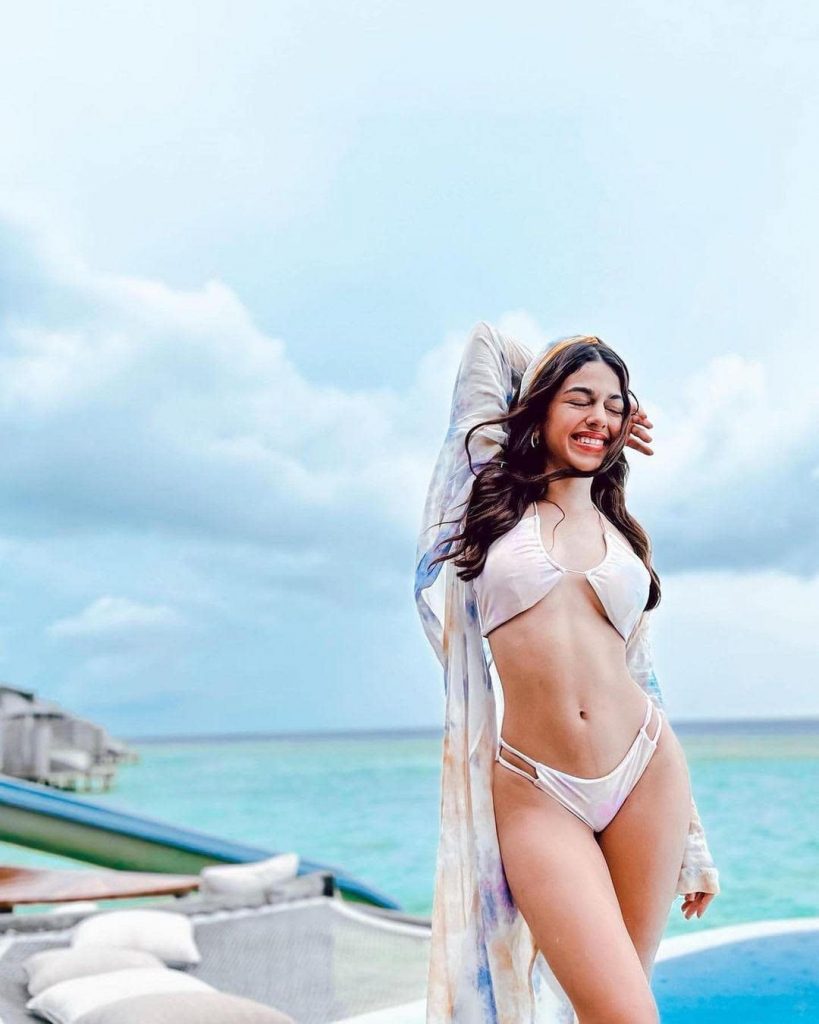 The new Bollywood sensation Alaya F's cheerful, three-piece ensemble by Flirtatious, which includes a fun cape, boasts of tasteful cuts, a quirky pattern and swanky fabric, all of which lend a refreshing and scintillating appeal to the sensuous look.
Deepika Padukone's Bold, Black Beauty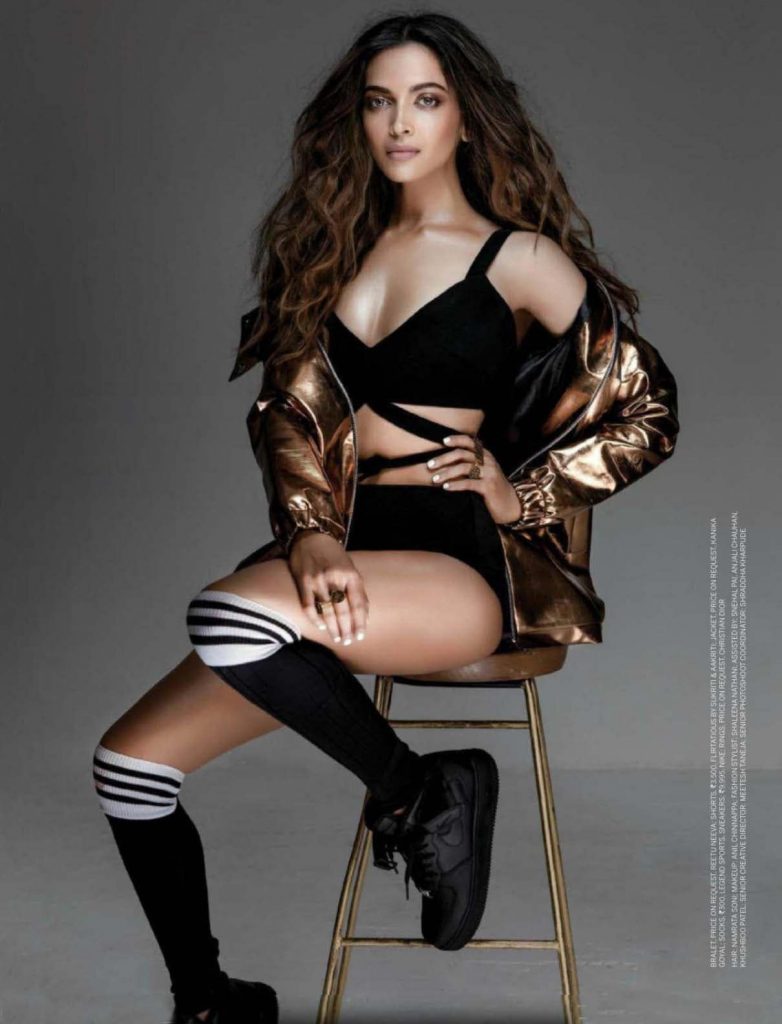 The minimalistic, all-black bikini by Flirtatious adds to Deepika Padukone's hourglass frame with its bold style and individualistic appeal. Be it the chic and cheeky silhouette or the outfit's compelling fashion sensibilities, everything screams Flirtatious.
Disha Patani's Studded Soiree
Adorning a riveting combination of pink and silver, Disha Patani's embellished swimsuit exudes a glorious, fairy-tale vibe. The design intricacies, premium fabric and the string details offer an eclectic mix of sleek, sassy and sophisticated to the look.
Huma Qureshi's Gold Elegance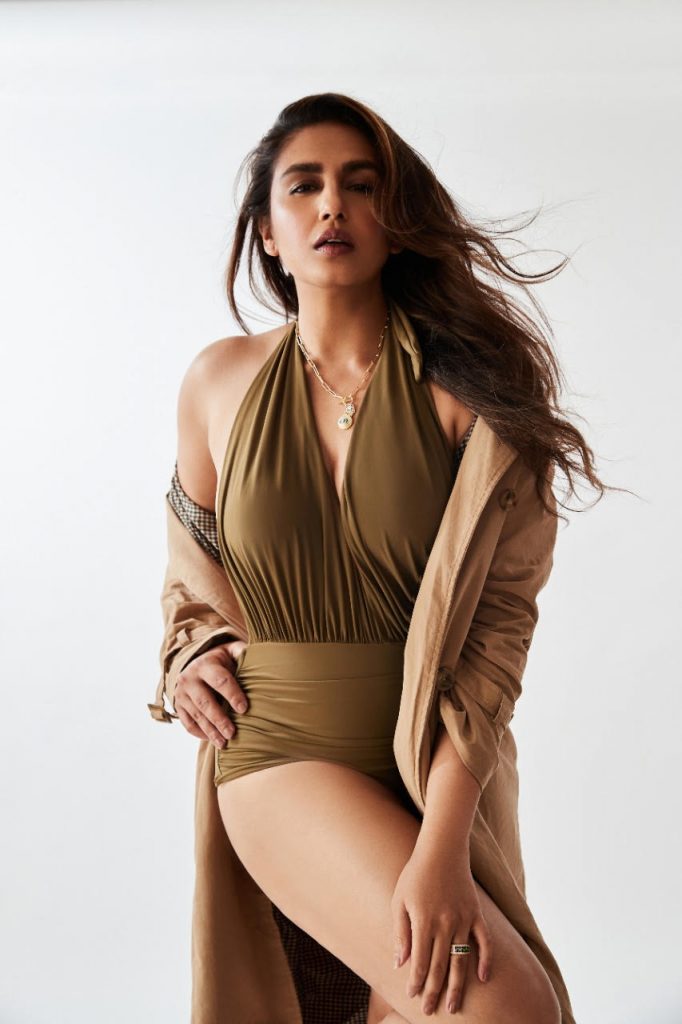 Huma Qureshi's one-piece swimwear boasts of a flattering silhouette and royal cuts. While the well-defined neck details add depth to the swim/beach attire, the exotic colour choice and elegant pattern transform the look into a fashion spectacle.
Jacqueline Fernandez's Sultry Escapade
Jacqueline Fernandez's striking yellow bikini by Flirtatious adds a twist to beachwear with its frilly pattern and captivating details. On the one hand, if the bralette reflects minimalism and a subdued charm, the bottom adds fun to the look with its cuts and frills.
Janhvi Kapoor's Orange Extravaganza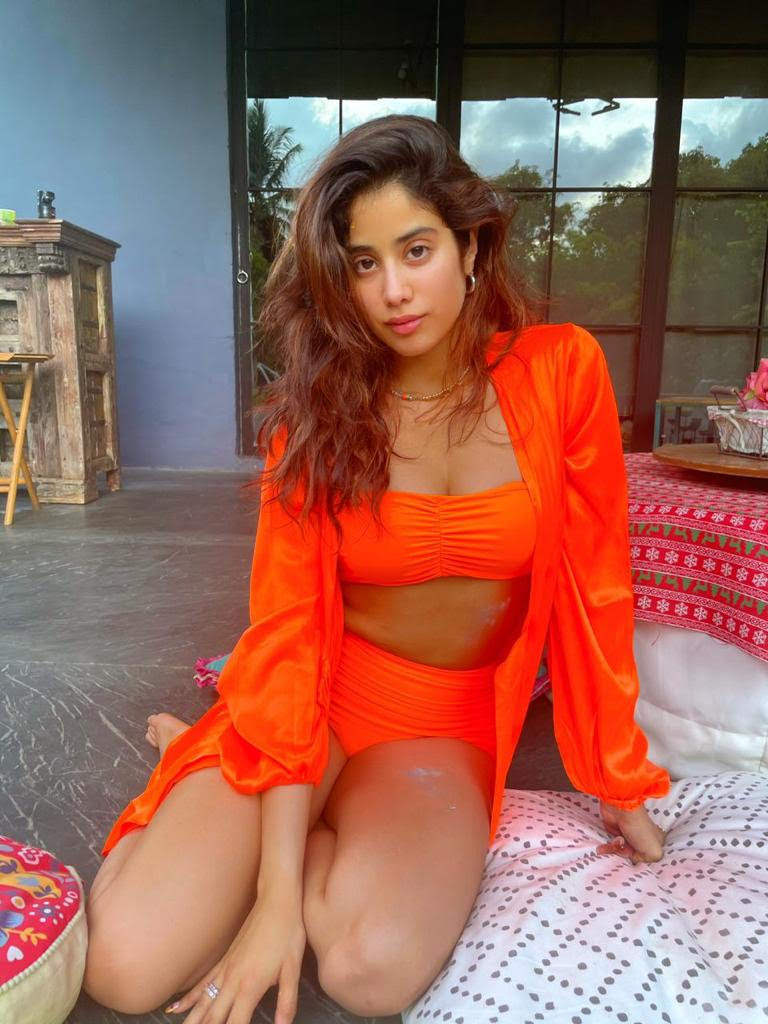 Janhvi Kapoor's orange, beach fest radiates a glorious, simplistic spark with its no-nonsense, three-piece attire, which includes a matching cape and chic sleeve details. The beachwear is an instant eye-catcher, as it flaunts a contrast of a subtle, artistic flavour and strong fashion sensibilities.
Kiara Advani's Beach Waves and a Dash of Oomph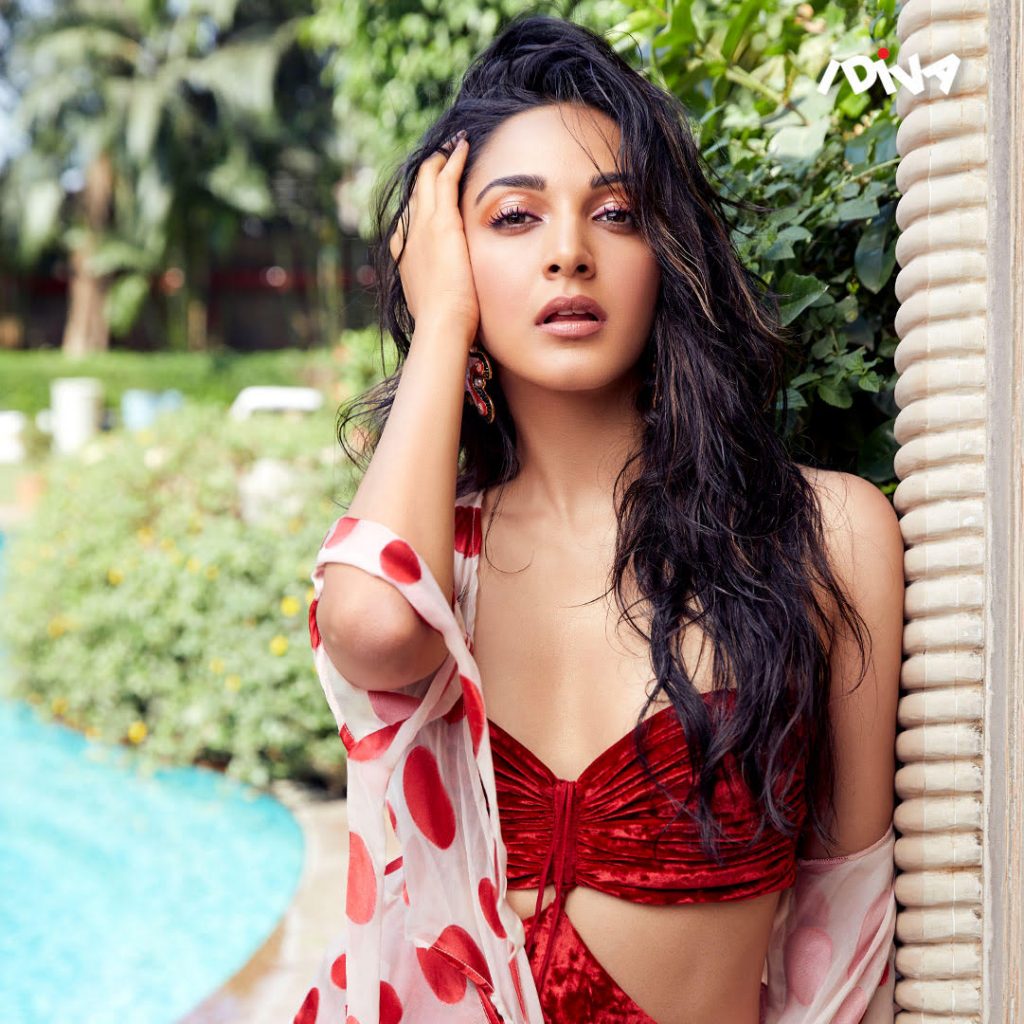 Kiara Advani's red swimwear by Flirtatious packs a punch with its sizzling cuts, royal colour palette and plush fabric. While the white cape with circular, red prints lend added volume to the tasteful silhouette, the fabric and neck details add a whole lot of oomph and fun to the beach set.