Novaerus, a WellAir company that delivers clean air solutions to help prevent the spread of infectious outbreaks presents "Protect 800" to defend your home from any airborne viruses, bacteria, and spores.
The novel coronavirus has altered the way humans connect with one another, upending their daily lives. With the altering new normal norms, it is clear that we must also maintain good indoor ventilation as studies show that COVID-19 spreads through aerosols and droplets. As a result, indoor home spaces with poor ventilation would become infection hotspots, necessitating the installation of air disinfectants for all family members to combat any air-borne virus.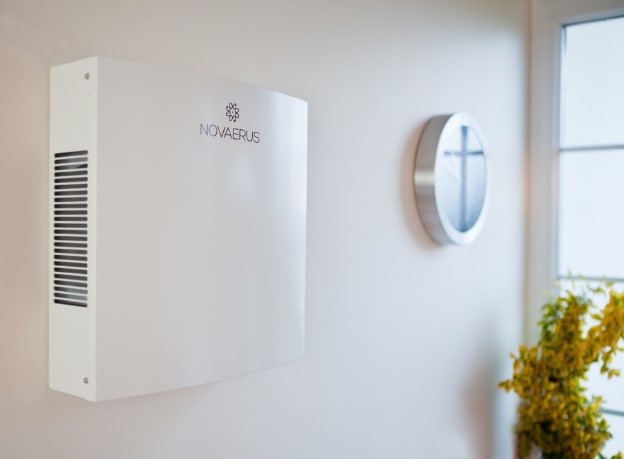 For over a decade, Novaerus has been providing these Medical-grade Infection Control solutions across the globe, addressing unhealthy indoor air on a global scale. They have been actively combating this issue with their transformational discovery of NanoStrike – a unique, patented technology that deactivates any airborne microorganisms at the DNA level.
Most air purifiers take up more floor space and might be a tripping danger, if you have children, but Novaerus offers both typical wall-mount and table-top functionalities. This product will assist you in making changes when altering some of the décors in your house or if you want to relocate the unit to a certain room at any time of day.
Novaerus strives to address the Infection Control Loop (hands, surfaces, and air) with Trivector Biomed LLP (Official Distribution India Partner) by providing the air disinfectant units for purchase and rental purposes. Since the pandemic hasn't ended, let's focus on improving indoor air circulation and staying indoors to reduce the chance of virus transmission.