The COVID-19 pandemic has hit our nation to the core. To curb the situation, the Government of India had to announce the lockdown just like the previous year. Thousands of people are losing their lives every day due to a lack of infrastructure and oxygen supply. Various NGOs are actively involved in combating the coronavirus pandemic.
One such organization is New Delhi Social Workers Association. NDSWA is dedicated to contributing and having a positive impact on its society and nation.  Members of the NGO are working tirelessly to help families who are battling against the deadliest disease. From arranging hospital beds and plasma to providing oxygen cylinders and concentrators, the selfless bunch of members of NDSWA are going all their way out and keeping the essence of humanity alive.
NDSWA has till now helped more than 500 patients to get admitted in various hospitals. NGO is proactively working in arranging and providing oxygen cylinders, medicines to needy ones.  Apart from this, NDSWA has till now distributed freshly cooked meals to more than 70,000 people and dry ration packets to more than 2000 families, more than 25,000 three-ply face masks, around 1000 plus sanitizers and 30 plus infrared thermometers to people. They have also distributed burgers, pizzas and ice cream to kids from many jhuggi clusters in R.K. Puram area.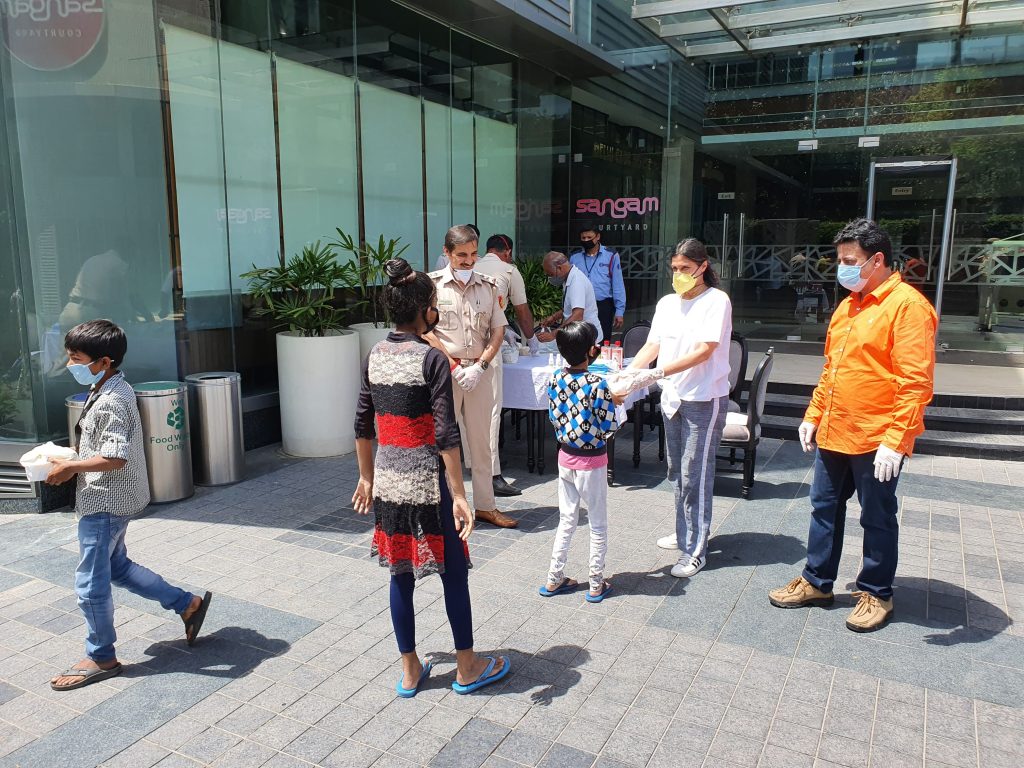 "A special mention and heartfelt thank you to GAIL India for coming forward and providing food & necessities to corona warriors and needy. We also laud our very own Delhi Police who has been instrumental in the distribution across Delhi and NCR. We extend a humble thanks to Sh. Rajesh Sharma, SHO, R.K. Puram, Police Station, for the untiring support and zeal that has helped us reach these many people since we started."Dr. Gaurav Grover, President NDSWA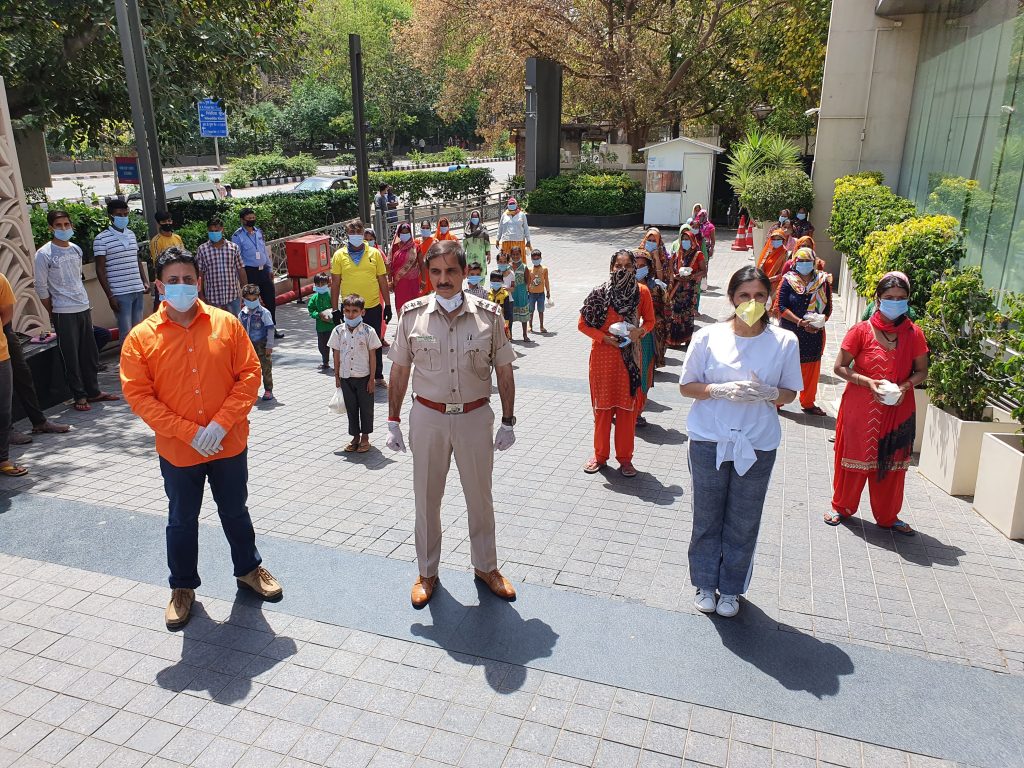 Dr. Gaurav Grover believes responsibility does not end with just distribution of Food & Resources. At NDSWA we believe Awareness is the key factor in fighting this deadly Corona Virus. Fashion designer Rina Dhaka joined us in a session with kids and their families to make them aware about Best Practices and Hygiene Tips and also in distributing food and ration to the needy families and face mask and sanitizers to the elders, who are like roof on our head, their blessings are like shields, and it is our responsibility to take care of them especially those who have no family with them.
In these trying times, it is imperative we stand with the Nation. Dr. Gaurav Grover, Founder Chairman, India Luxury Foundation, has always played an active role in Social Service through their 70 year old NGO – NDSWA.