Luxurious Ayurvedic Beauty Boxes by The Tribe Concepts
Mother's day is around the corner and our mother's deserves all natural, pure and unrefined skincare rituals.
What better than an organic range of pure skin care range which is unadulterated , free of nasties or any chemicals?
Harmonious with nature & the science of healing, the Ayurvedic beauty, and wellness brand – The Tribe Concepts has artsy gift boxes to choose from.
The Tribe Concepts gift boxes are meant to be gifted to all beauty enthusiasts mothers:
Amara Bath Ritual Box – Indulge in all things luxurious Ayurveda has to offer: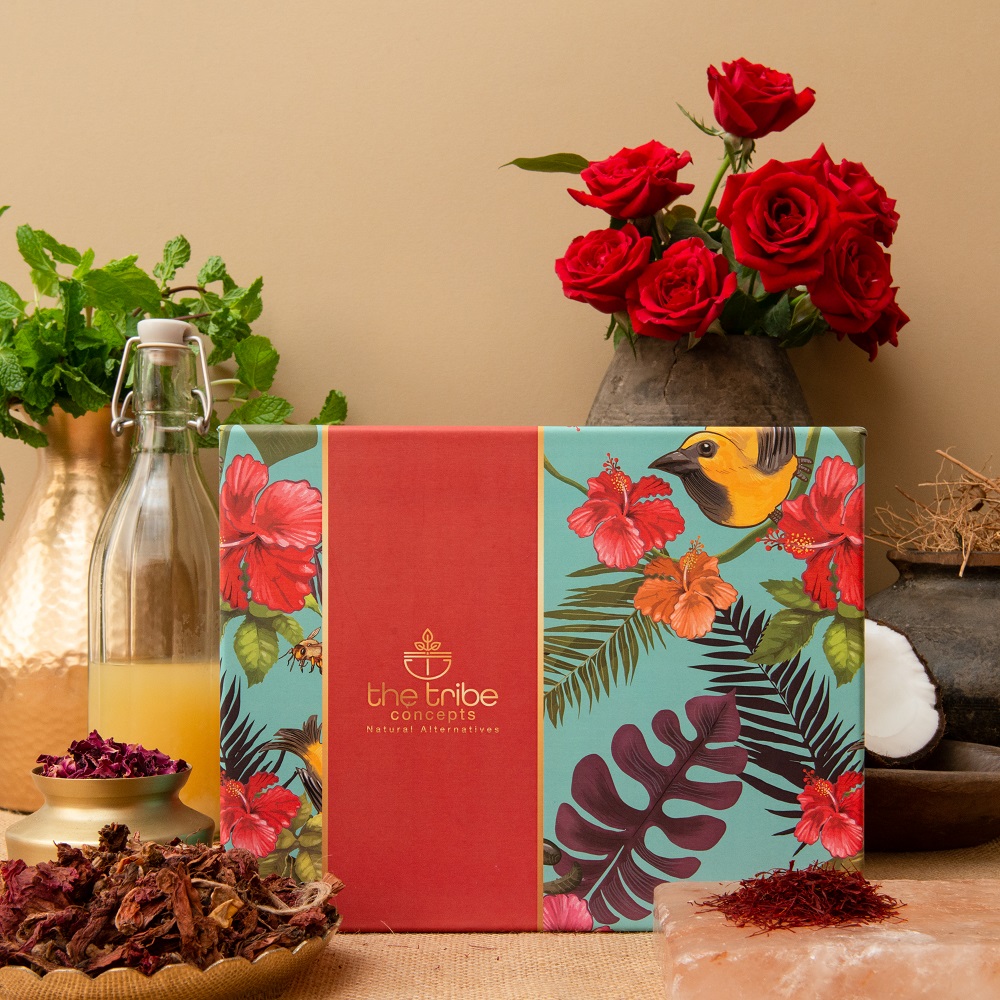 Amara, the eternal conquest of Beauty ends with this beautifully curated box.
Luxuriously crafted with a touch of elegance, their Amara Bath Essentials box is a fusion of oils & cleansers made with revitalising herbs & precious Ayurvedic ingredients for healthy hair and skin. This top to toe luxurious bath ritual box is an experience to behold and serves as a great gifting option for your loved ones.
Price: Rs 3,999
Niyama Essentials Box :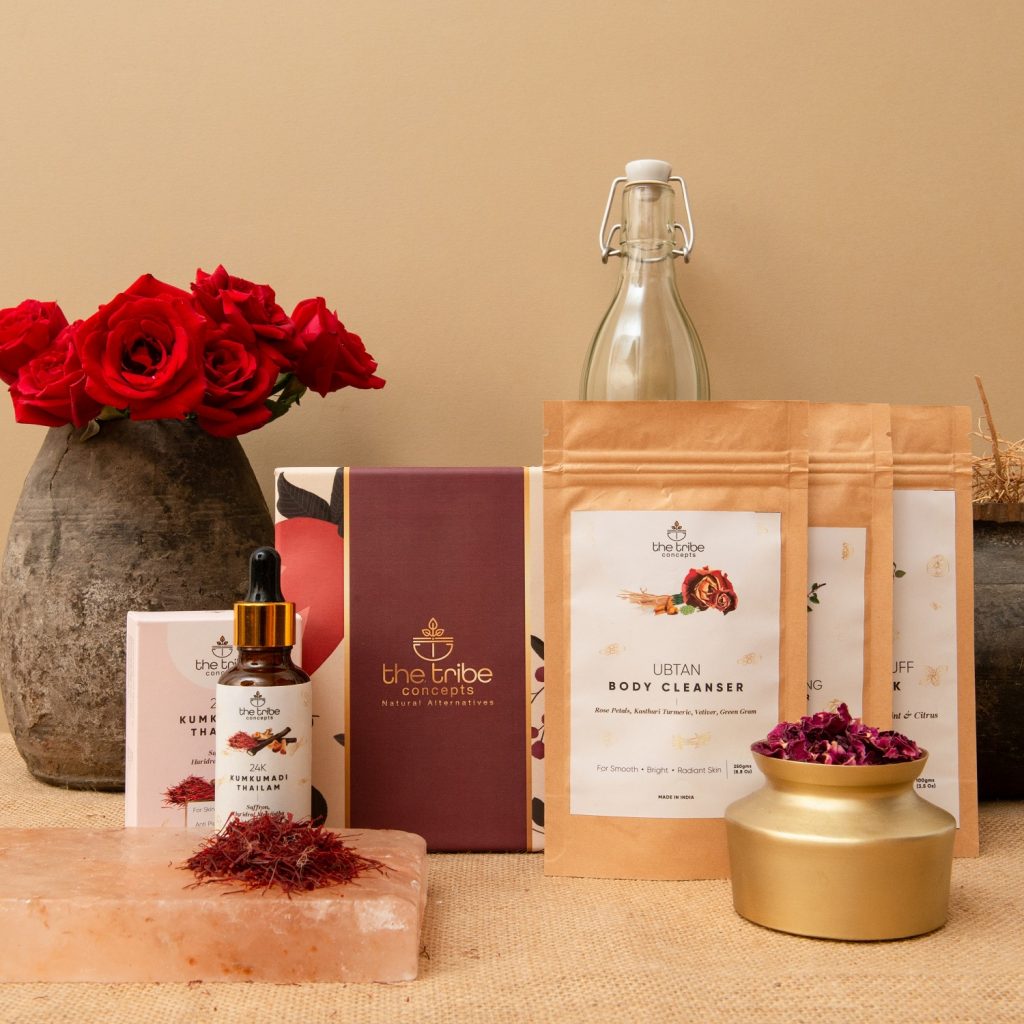 'Niyama' are positive duties & observances recommended by Yogic Philosophies for healthy living.
Indulge in an Ayurvedic daily routine with the Niyama Essentials Box and experience the positivity, joy and happiness that accompanies a holistic Ayurvedic lifestyle. This starter kit is specially curated not just as a great gifting hamper but also for the most important thing- self indulgence!
Price: Rs 2,099
About The Tribe Concepts: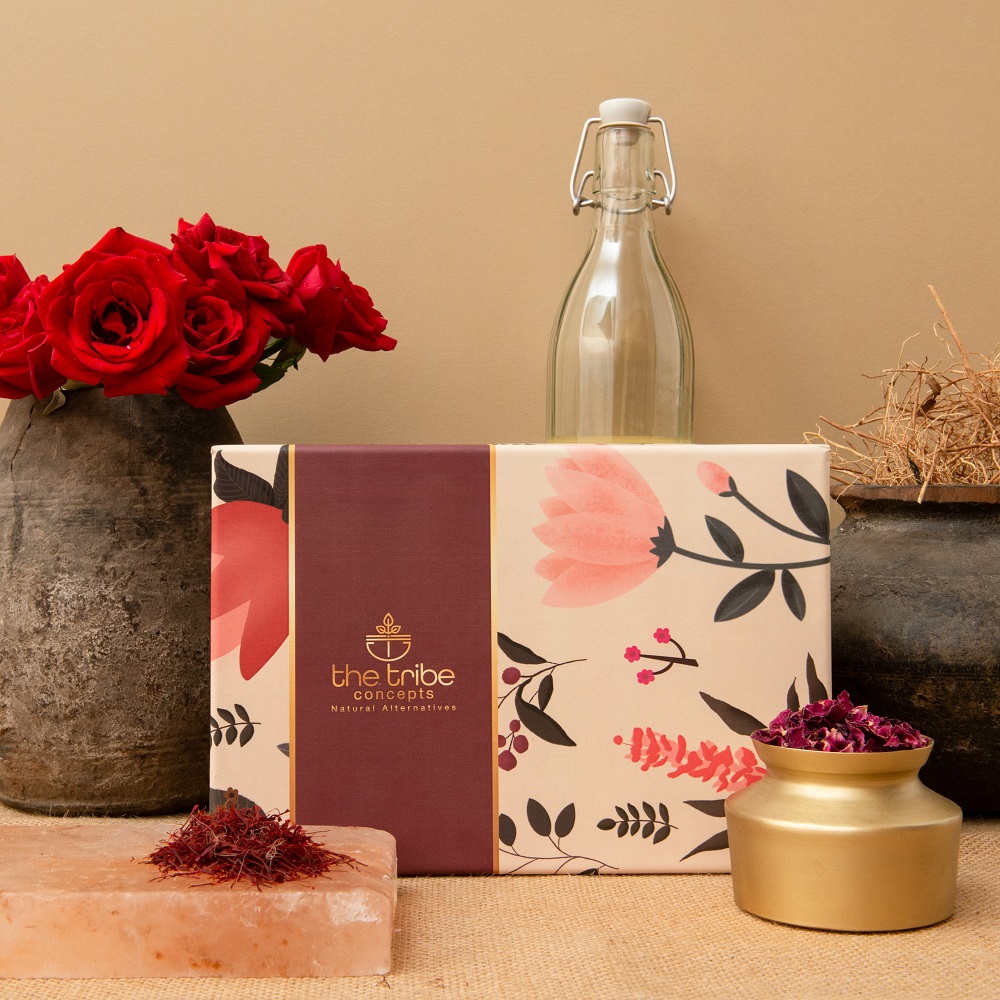 Launched in May 2019, At The Tribe Concepts, they believe in the power of Indian Ingredients and the notes of Ayurveda. The vision is to provide #NaturalAlternatives to Skin and haircare.  To ensure everything- from sourcing to formulating to packaging is done in a manner that contributes minimal waste and provides maximum benefit is core to our ethos. The ingredients are sourced from the most fertile soils of the Godavari Belt where the soil is pesticide-free and the air is pollution-free.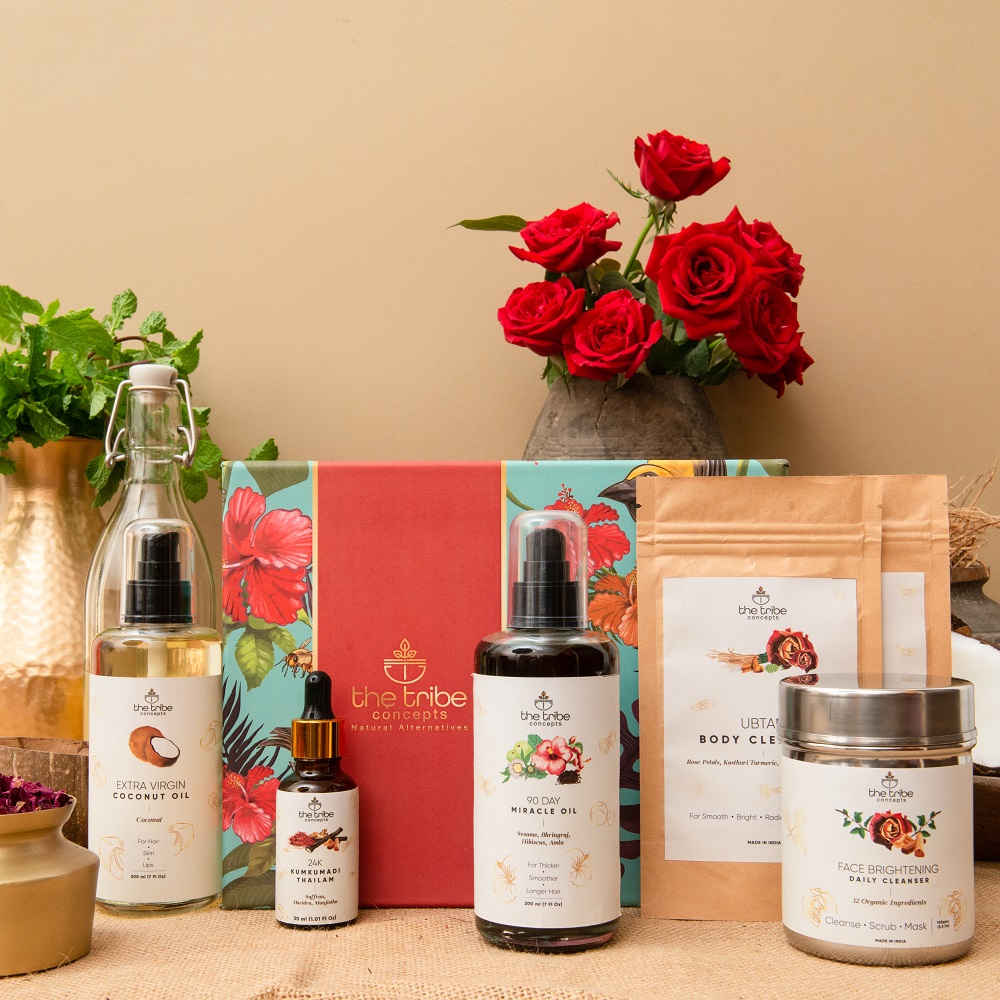 Formulating in the right combinations is key to their performing products. They strongly believe pure organic extracts of plants and roots can serve as effective natural alternatives to skin and hair care. They use sustainable packaging for their products in reusable steel Indian tins to do their bit for the environment. Built on the foundation pillars of potent Indian Ingredients, Sustainability, and Native Tribal practices-their goal is to bring ancient wisdom to the modern world.