You may be a last-minute packer or a meticulous planner, long weekends get everyone revved up. A shared element among travellers is the desire to visit a location that offers distinctive encounters while minimising the challenges related to visa processes, language barriers, and long-haul flights. With two long weekends coming up – August 12 – 16 and August 26 – 30 – plan strategically. We have compiled the ultimate wish list for you, and now it's up to you to take care of your leave application. Whether you prefer solo travel, going on a trip with friends, enjoying a family vacation, or seeking thrilling experiences, these conveniently located countries.
Seychelles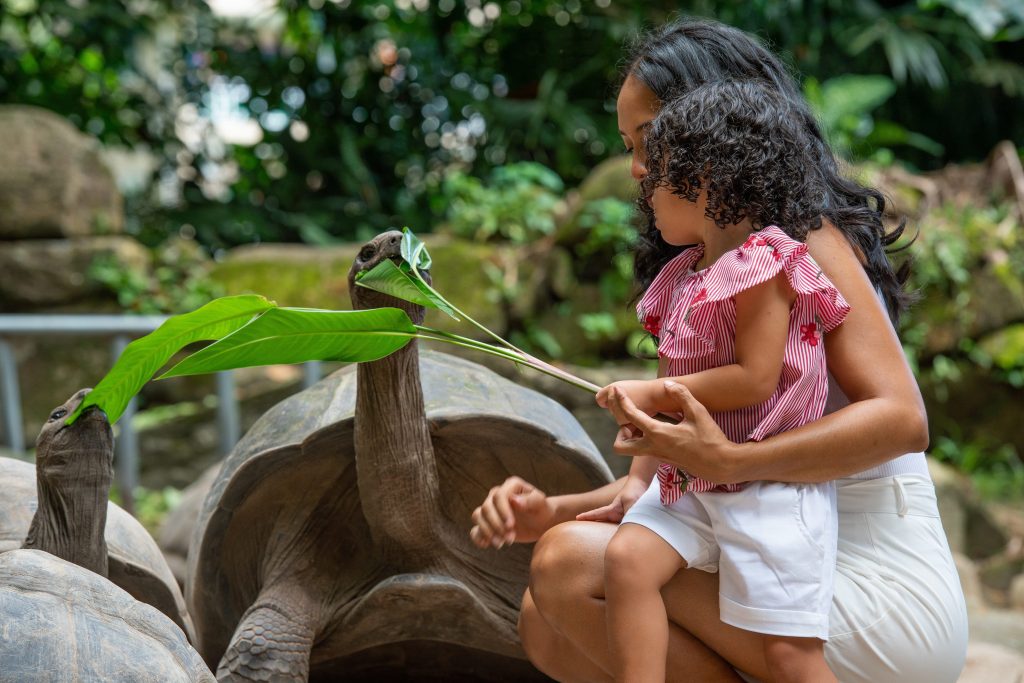 Perched near the equator on the Indian Ocean, Seychelles is an excellent holiday destination with pleasant weather throughout the year. Indians can enjoy a visa-free holiday in Seychelles with a direct 4.5-hour flight from Mumbai to Mahé on Air Seychelles, the country's national carrier. Other airlines like Air India, IndiGo, Emirates, Ethiopian, and Qatar Airways also offer connecting flights from different hubs in India. While the official languages in Seychelles are Seychellois Creole, English is widely spoken and understood. So, Indian tourists can easily communicate with locals and navigate the destination without language barriers. Travellers can exchange Indian Rupees for Seychellois Rupees at authorised currency exchange counters in airports, hotels, or banks. Carrying cash in small denominations is better as not all local establishments accept cards. Comprising 115 islands, Seychelles is the perfect destination for island hopping. From the inner islands like Mahé, Praslin, and La Digue to outer islands like Aldabra Atoll and Desroches Island, each offers a unique escape to the world of tropical wonders. No matter where you are in Seychelles, you can be sure of finding world-class water-based activities such as diving, snorkelling, kayaking, surfing, and sailing.
Flight duration: Average 4 hours
Visa process: No visa for Indians
Thailand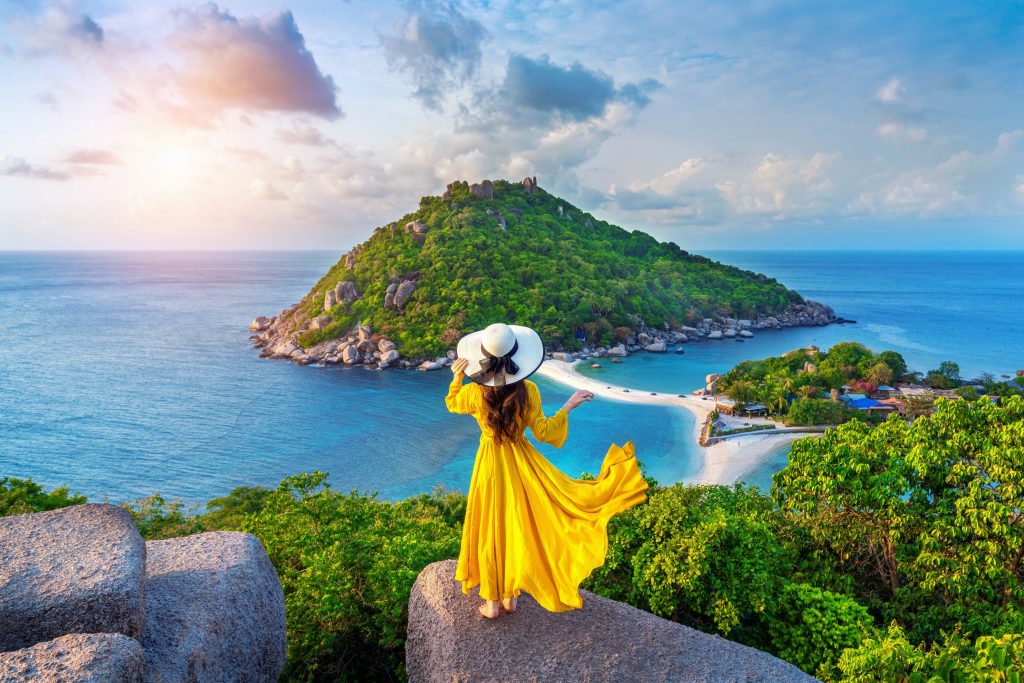 Thailand is one of the most easily accessible and affordable holiday destinations with stunning scenic and culinary experiences. Just a 4-hour flight away, there are many flight options from India's marquee cities to Bangkok and Phuket. The Southeast Asian kingdom has also introduced the e-Visa-on-Arrival to make the visa acquisition process hassle-free for Indians. The country also has a range of affordable accommodations, transportation, and food options, making it a budget-friendly destination. Being a tourism-driven country, tour guides, hotels, hospitality employees, and even local vendors in Thailand can communicate in English, thus making it much easier for Indian tourists to navigate. Indian rupee can be exchanged in most major Thai banks and money exchange centres. While ATMs and exchange desks at Thai airports offer this service on the go, it comes with a significant surcharge.
Flight duration: Average 3-4 hours
Visa process and duration: Visa-on-Arrival (15 days)
Vietnam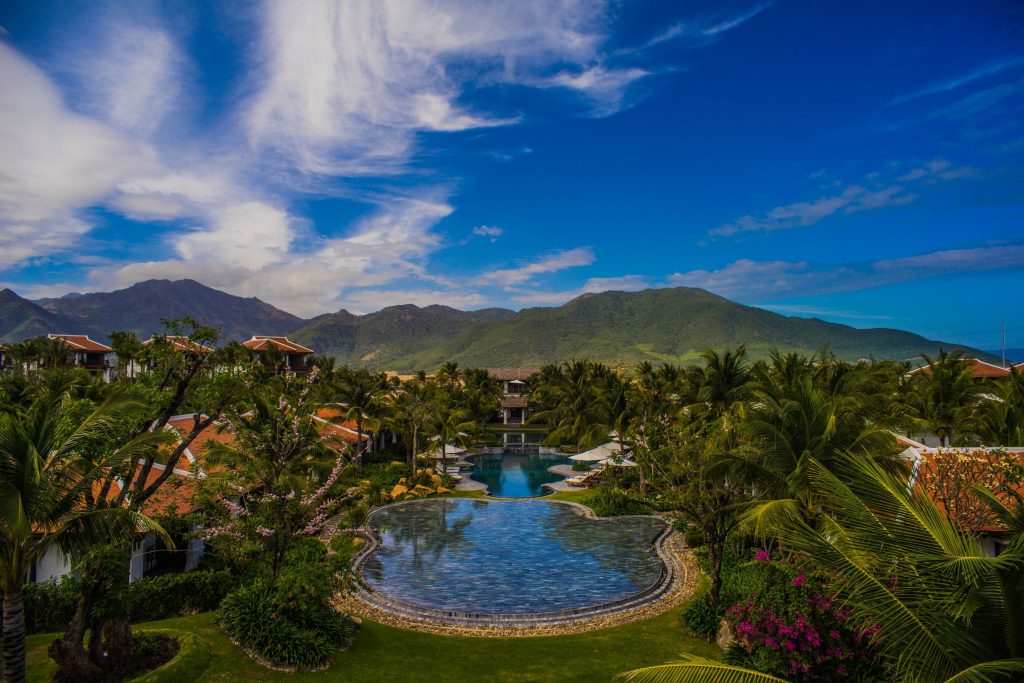 Vietnam is also one of the more proximate destinations to India with Vietnam Airlines and VietJet offering direct flights from Delhi, Mumbai, and Kolkata to Hanoi, Ho Chi Minh City, and Phu Quoc. You can apply for the e-Visa on their official website, pay a nominal fee, and receive the visa within four working days. Vietnam is a tourism-driven country; therefore, local tour guides and vendors can converse in English. Foreign currencies can be easily exchanged for Vietnamese Dong at airports, banks, or other authorised currency exchange jewellery shops in the country. Vietnam has a lot to offer beyond the touristy traps, especially the coastal towns of Mui Ne and Nha Trang. If you stay at an all-inclusive hotel such as The Anam Vietnam, which is easily accessible from Ho Chi Minh City and Hanoi, not only you enjoy the best-in-class culinary experiences, but you can also visit the historical vestiges of the past Champa Kingdom that ruled south-central Vietnam and has an ancient Indian connect. You can visit the centuries-old Phan Thiet city and its Hamu Lithit community. Named by the Cham people, it leapt on the global radar in 1995 due to a rare solar eclipse sighting. Adventure seekers can enjoy a desert safari in white and red dunes, visit the fairy stream, and even a fish sauce museum.
Flight duration: Average 4 hours
Visa process and duration: Visa-on-Arrival (30 days)
Oman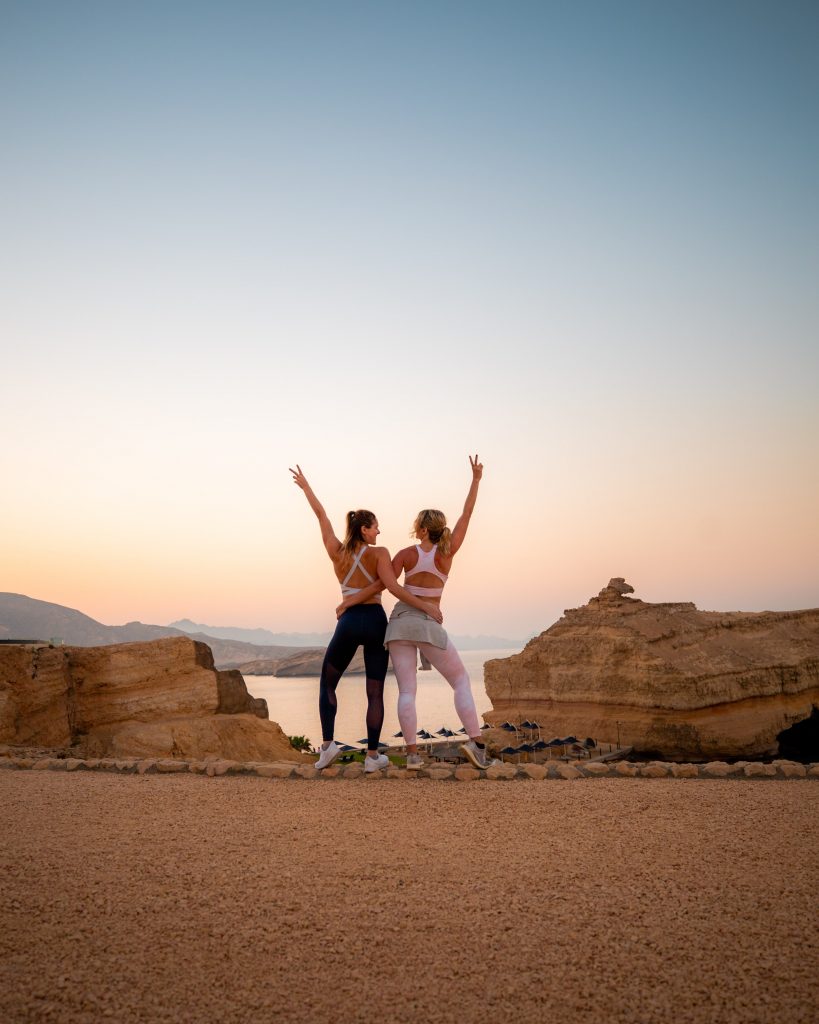 Oman is an exotic destination replete with incredible attractions and unique experiences. Its capital Muscat is a gem for travellers seeking a culturally immersive vacation. The port city is famous for its vibrant souq and seafood. It is also a great place to trek, spot dolphins, and indulge in Omani hospitality at clifftop resorts like Shangri-La Muscat. This resort's private beach happens to be one of the top five turtle nesting sites in Oman. If you visit between February and September, you can witness more than 100 turtles from the endangered hawksbill and green turtle species and their hatchlings returning to the sea. You can join hands with the hotel's Turtle Ranger to protect their nests. The Oman Electronic Visa (eVisa) allows Indian citizens to apply for an Omani visa online in minutes by paying the fee and getting it via email within five business days. Oman Air, Air India, Vistara, and IndiGo offer direct flights. English is widely spoken and the Indian rupee can be exchanged for Omani Rial at airports, money exchange companies, banks, and hotels at a standardised rate.
Flight duration: Average 3 hours
Visa process and duration: e-Visa application (30 days)
Qatar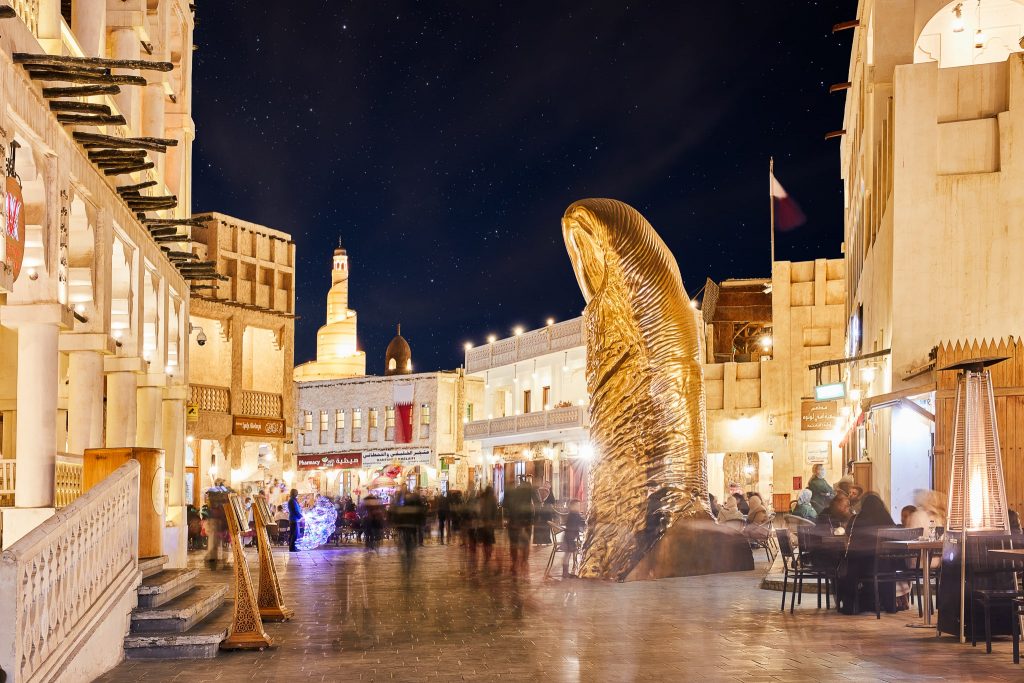 Ranked as the safest country five times in a row by Numbeo Crime Index 2023, Qatar is a vibrant desert peninsula, surrounded by a spectacular coastline, full of natural and cultural wonders. The national carrier, Qatar Airways, connects Doha to more than 160 destinations across six continents. Qatar is easily accessible due to a free visa-on-arrival provision for citizens of over 95 countries, including India, and an average of 3-5 hours flight distance from anywhere in the world. The visa application process for all other nationalities is simple with the refreshed Hayya platform. With a range of assets including world-class hotels, restaurants, beaches and a bustling atmosphere, Qatar offers the best of the Middle East all in one safe and accessible place. As a country Qatar, has the perfect mix of indoor entertainment along with the outdoor sun, sea, and sand activities making it an excellent fit for all kinds of travellers and budgets. Furthermore, Hamad International Airport, Doha, retains its title as 'Best Airport in the Middle East', and has also been awarded 'Third Best Airport in the World', per the Skytrax World Airport Awards. Bollywood has a strong influence on the culture; thus, encounters with Hindi-speaking locals are common. Indian currency can be conveniently exchanged at standardised rates in airports, malls, and souqs. Qatar is blessed to have year-round pleasant weather for all kinds of activities and its strategic location also allows it to be a good stop-over destination. Qatar is where modernity and tradition converge, making it a top-notch destination for all.
Flight duration: Average 3-5 hours
Visa process and duration: Visa-on-Arrival (30 days)
Mauritius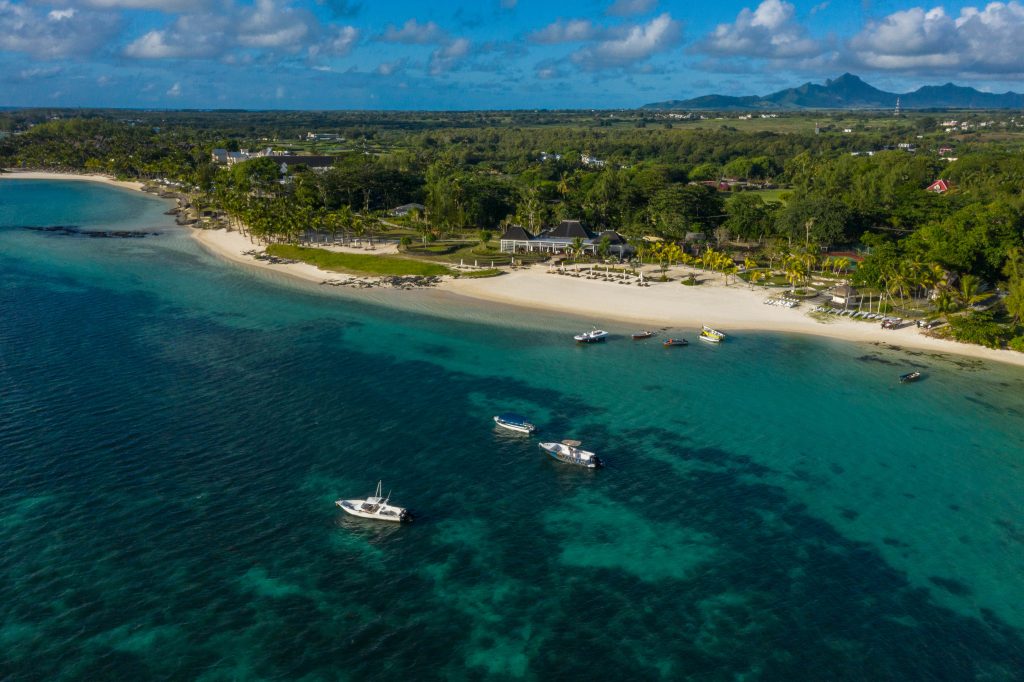 Mauritius, a tropical paradise known for its cultural diversity and enchanting natural attractions, offers a hassle-free Visa-on-Arrival process for Indian travellers with basic documents requirements. Various airlines like Vistara, IndiGo, Air Mauritius, Air Seychelles, and Emirates connect India to this captivating island nation. A wonderful accommodation option is The Residence Mauritius, where you can enjoy a harmonious blend of modernity and tradition. The architectural style of this beachfront property draws inspiration from historic plantation houses. In addition to engaging in water-based activities, there are several noteworthy places to explore, including Sancho Island, Riviere des Galets Beach, Black River Gorges, Gris Gris, and Vanilla Nature Park. A visit to Chamarel is highly recommended to marvel at the multi-coloured dunes. The local currency in Mauritius is Mauritian rupees, which can be easily obtained by exchanging Indian rupees at the airport, money exchange centres, travel agencies such as Thomas Cook, or banks. Certified tour guides, hotel staff, and local hosts are well-versed in English. Hindi, one of the languages brought by Indian migrants in the early 1800s, is widely spoken in Mauritius, making it convenient for Indian visitors.
Flight duration: Average 6-7 hours
Visa process and duration: Visa-on-Arrival (60 days)