The Principality is set to host its world- famous Jazz Festival
from November 23 to December 4, 2021!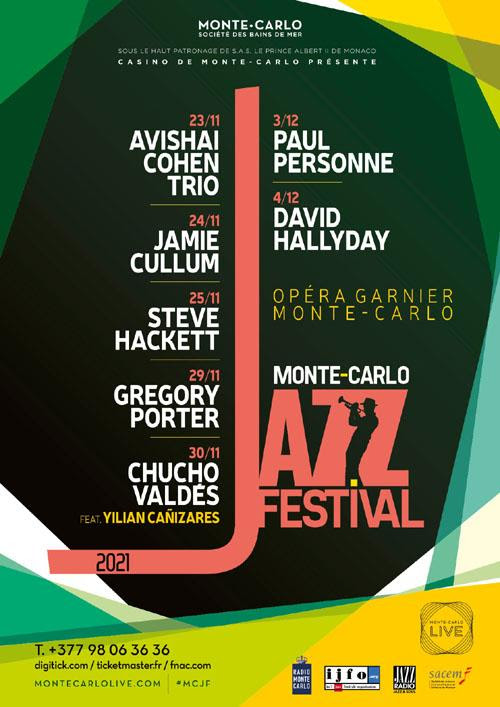 The 15th edition of the Monte-Carlo Jazz Festival will take place from November 23rd to December 4th at the Opéra Garnier. In line with what has made the identity of this worth seeing event, the festival honours the greatest artists of Jazz.
Founded in 2006 by Jean – Rene Palacio, the festival is hosted at Opera de Monte-Carlo, a temple of music and creation for more than a century. This exceptional place is perfect for discovering the greatest jazz talents, both old and new. The event reflects jazz music in all its forms. The Monte-Carlo Jazz Festival is very eclectic and draws inspiration from music all over the world and provides a creative space to all the musicians.
Monte-Carlo Jazz Festival over the past years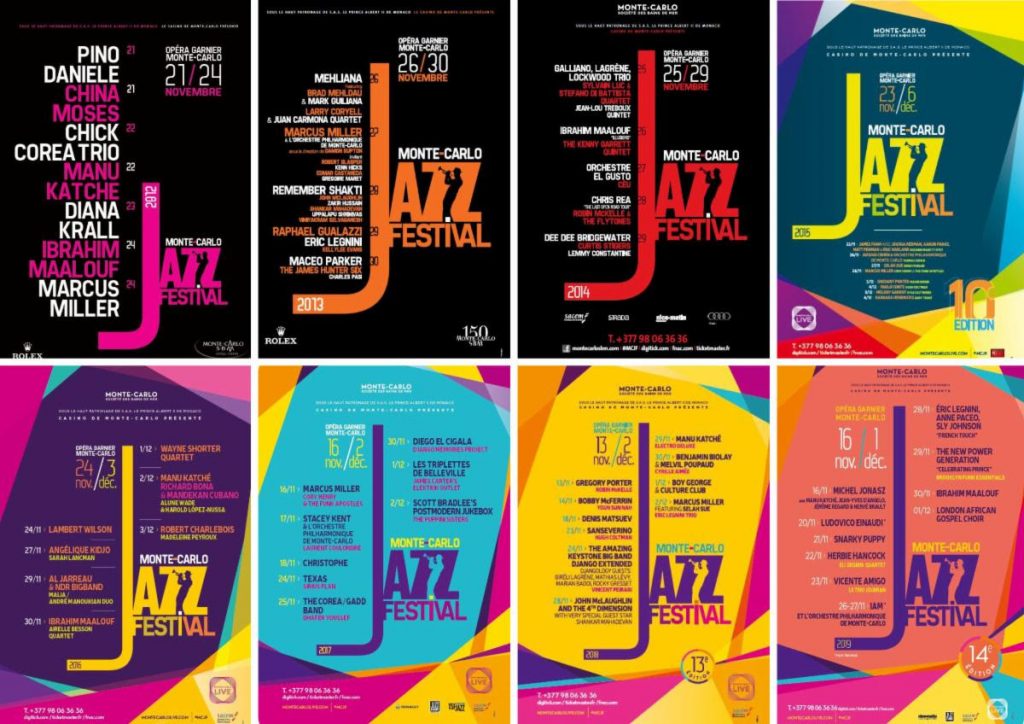 In a festival combining tradition and innovation, designed for spectators of all kinds and ages, essential legendary personalities are billed alongside major names for the future in a discipline undergoing constant evolution. Live Jazz Music spreads its wings, every year in Monaco. The Jazz festival takes inspiration in several realms of the musical world. It emphasizes on creativity when it comes to music.
The 15th edition of MCJF is open to all and to the widest audience, the festival will welcome some of the renowned Jazz singers like Avishal Cohen, Jamie Cullum, Steve Hackett, Gregory Porter, Chucho Valdes Quartet Feat Yilian Canizares, Paul Personne and David Hallyday, who through jazz will prove that music is more as live as ever. Among them, we note the return of Jamie Cullum after his Red Cross Summer Concert on the Place du Casino.
All the safety and health measures will be in effect at the time of the event.
Be part of this exceptional music festival and witness the performances of the most significant personalities in jazz, in the most intimate setting that the Principality of Monaco offers. Long Live Jazz!
#MCJF 2021