Stunning locations, luxurious interiors, superb service, decadent therapies and gourmet cuisine is what makes these destinations the most luxurious picks for anyone with a heavy purse and a yen to get away from the madding crowd. These Indian resorts have raised the bar when it comes to pampering the senses and enhancing the stay for their guests.
Ananda Spa Resort, Uttarakhand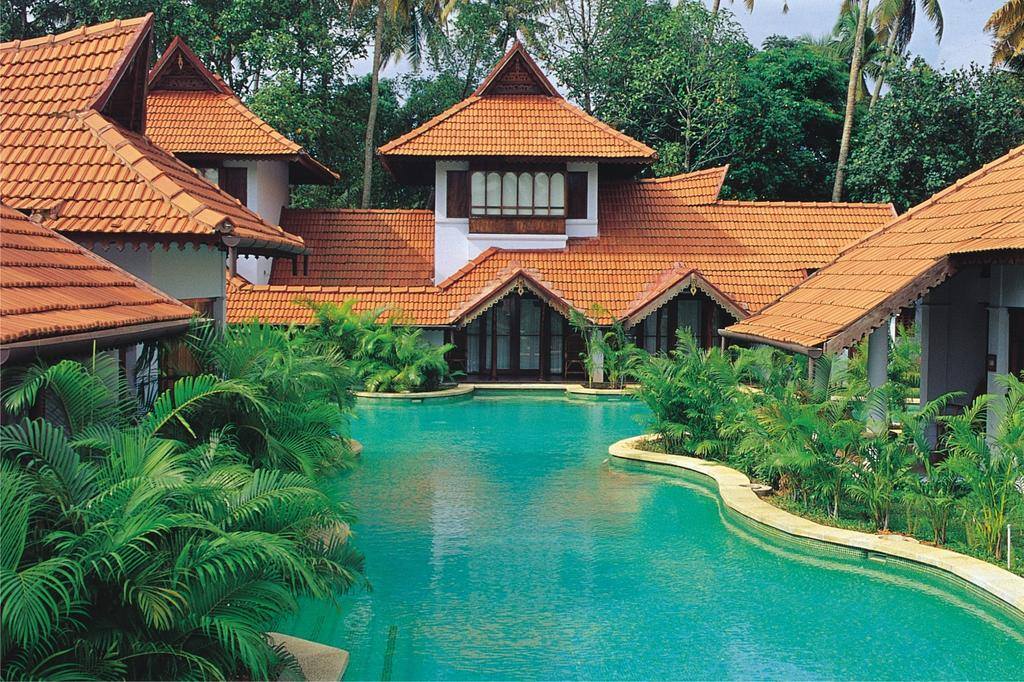 Tranquillity is what makes Ananda Spa Resort a top contender in the top ten royal resorts in India. Nestled in the midst of unexplored green stretches, at the Himalayan foothills, it is a leading centre for yoga and meditation tours besides being a famous spa destination. The resort, at one time the royal residence of the Maharaja of Tehri-Garhwal, is now a spiritual destination for guests seeking respite from a stressful urban life. Ananda offers various facilities including Vedanta spa and yoga retreats. The guests can also participate in outdoor activities including nature walks, thrilling mountain treks,  wildlife safaris and river rafting.
---
The Oberoi Cecil, Shimla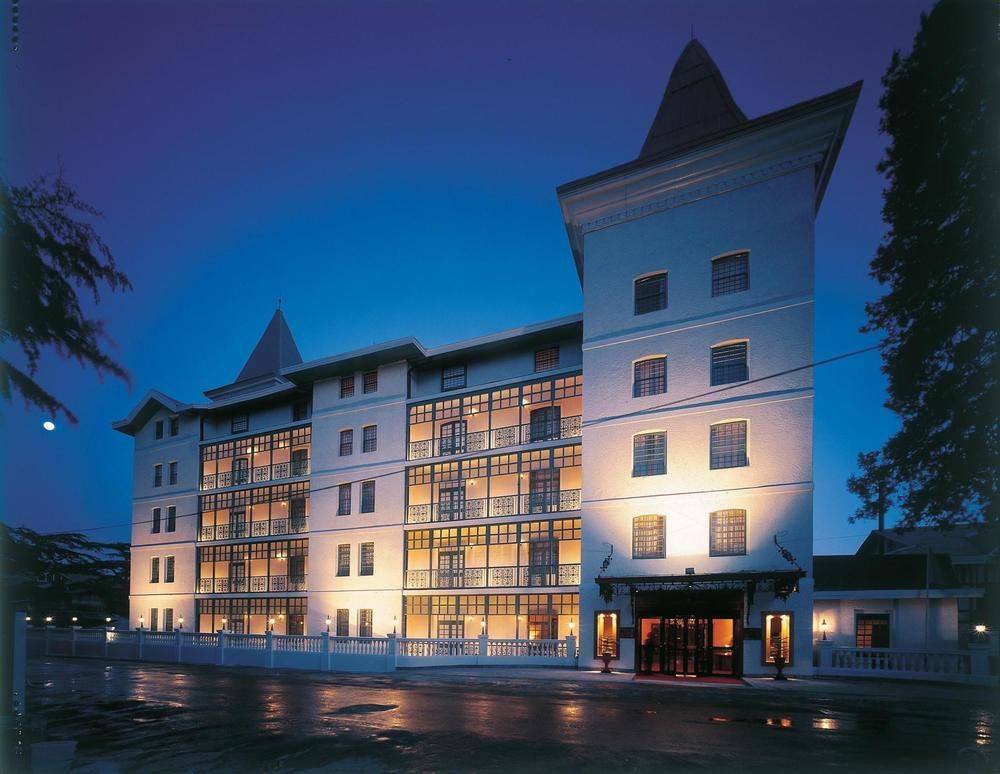 A reminder of Colonial India and situated within the majestic Himalayan ranges, The Oberoi Cecil, is a  Grand Heritage Hotel that date back nearly a 100 years. The guests are transported back in time as they walk over its wooden floors, enjoy its crackling fires and colonial-era furniture and are mesmerised by its warm ambience. The hotel has a magnificent atrium and also provides a great view of the surrounding mountains and valleys.
---
Kumarakom Lake Resort (Kumarakom)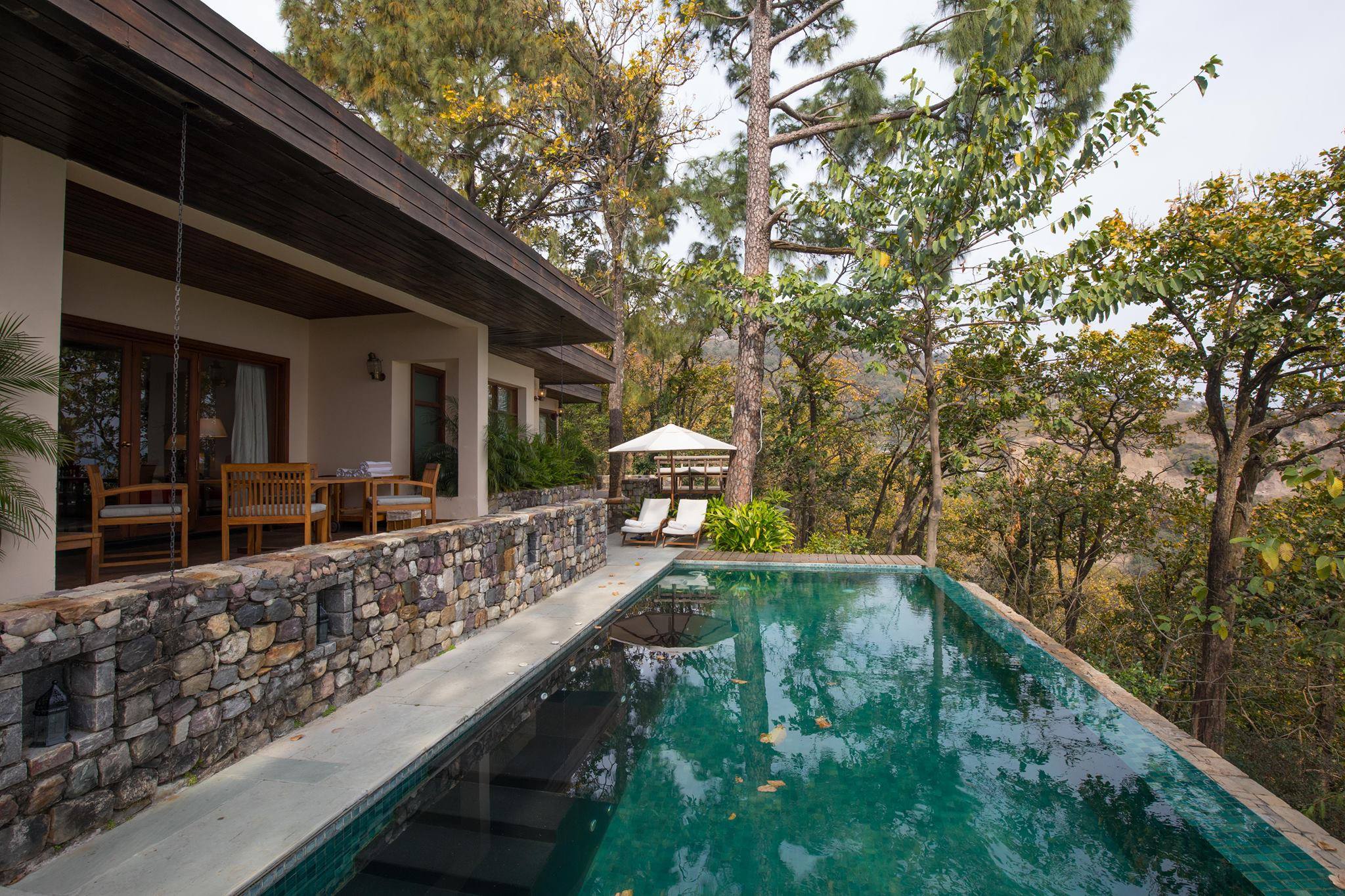 One of the most luxurious holiday destinations in the world, Kumarokom Lake Resort is a high-end resort in the vicinity of the Kumarakom Bird Sanctuary.  The architecture and interiors combine the best of Kerala's traditional way of living and modern contemporary comforts and luxuries. Staying here is an incredible experience where you can enjoy the tranquillity of the Vembanad Lake since the resort is by the lake shore. The resort also has provisions for water sports on the lake along with backwater and sunset cruises.
---
Park Hyatt Goa Resort and Spa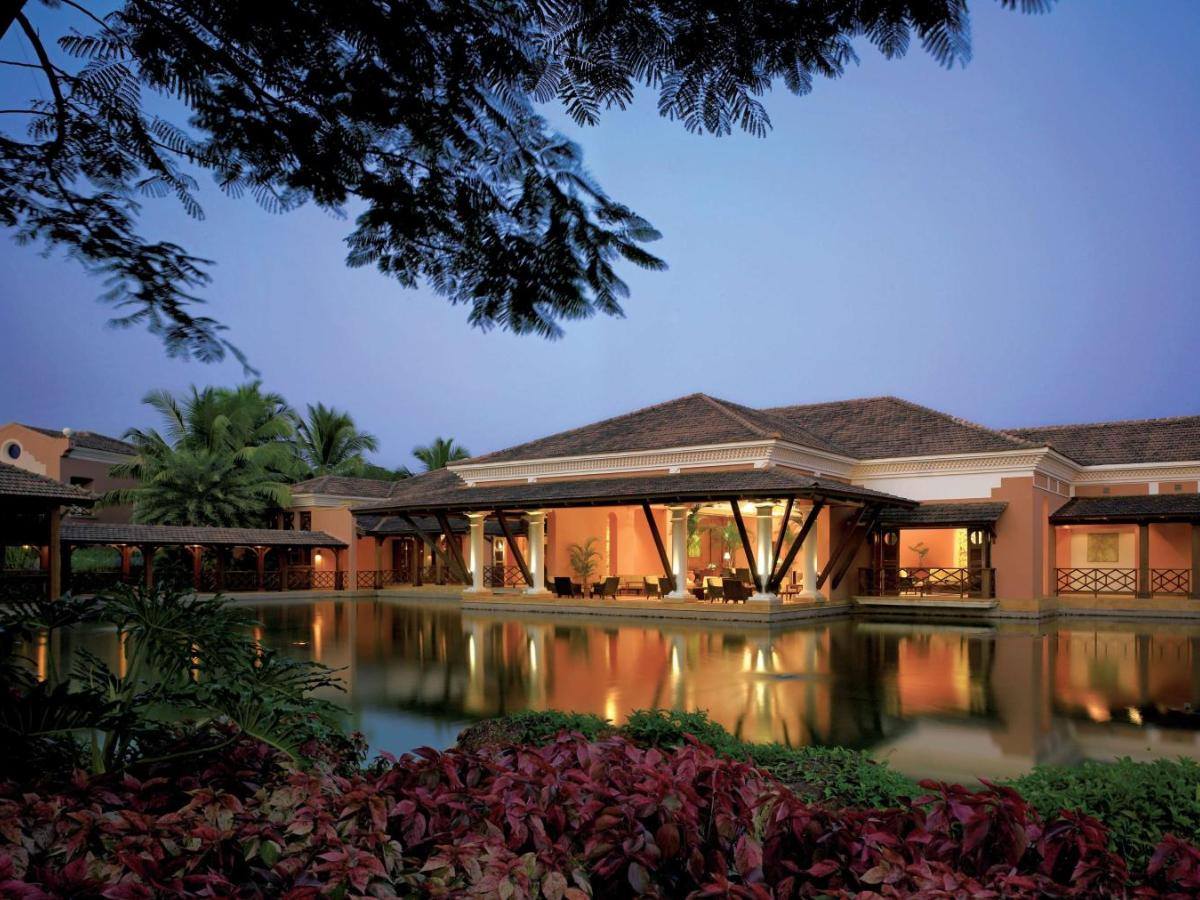 Spread over a sprawling area of 45 acres with magnificent beachfront gardens, this hotel is designed to resemble a Goa village with oodles of style and unique local flavour. It has well-landscaped gardens and features waterways and lagoons shimmering with clear water and a variety of great restaurants — Casa Sarita, Masala, Da Luigi, Village Cafe, Palms, Praia de Luz, a poolside bar, Wine Room and Cabana to enjoy lip smacking Goan, Indian and other international cuisines. The Sereno Spa also offers holistic treatments and a variety of fitness activities are available.
---
Amanbagh Resort, Rajasthan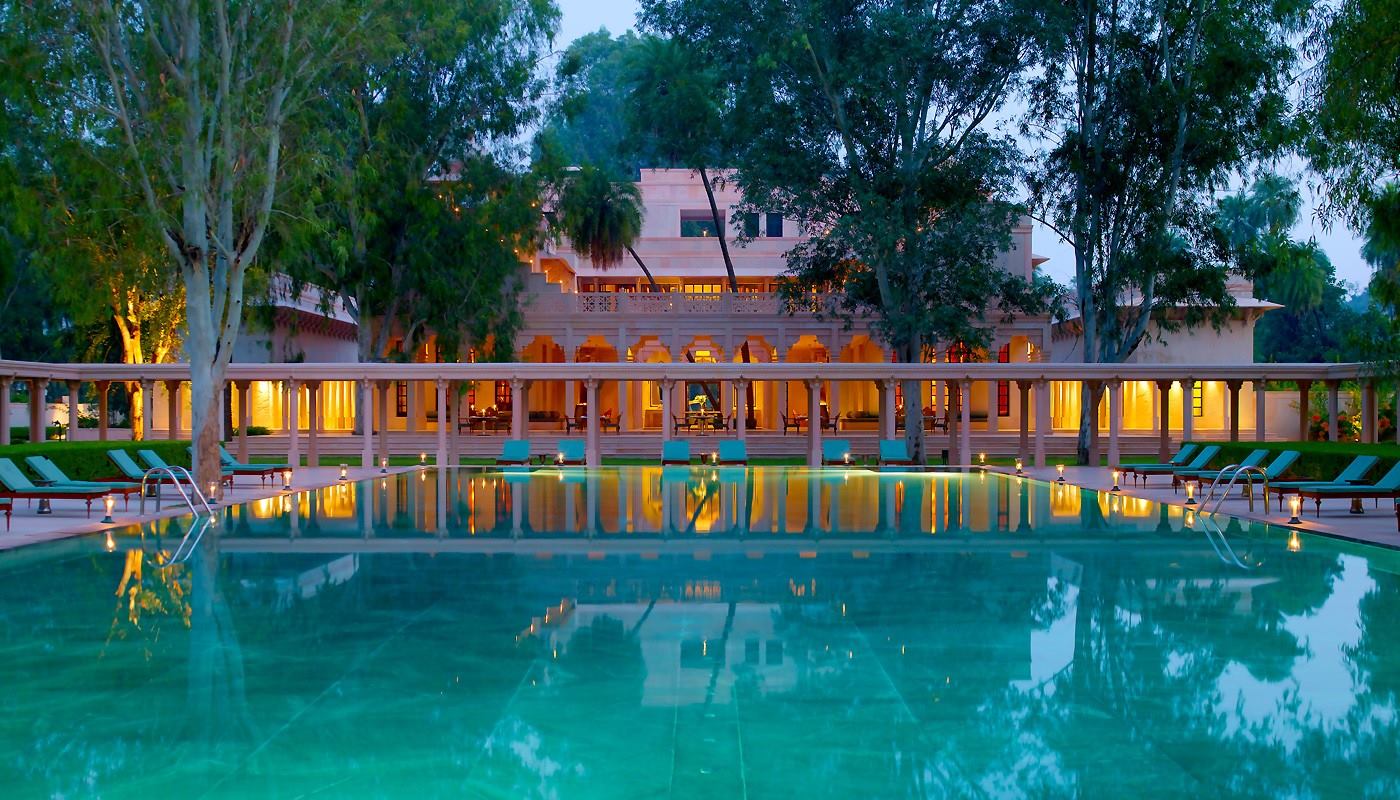 Mughal royalty inspired architecture in the picturesque surroundings of the Aravali hill in Alwar district of Rajasthan give guests at the Amanbagh Resort a princely experience in the wilderness. Amanbagh Resort is located 40 kilometers from the Bengal tiger sanctuary of Sariska and 12 kilometers from Bhangarh Fort, this resort with beautifully manicured gardens indulges guests with sheer luxury be it food, spa treatments or a candlelit dinner.
---
Shaam-e-Sarhad Village Resort, Kutch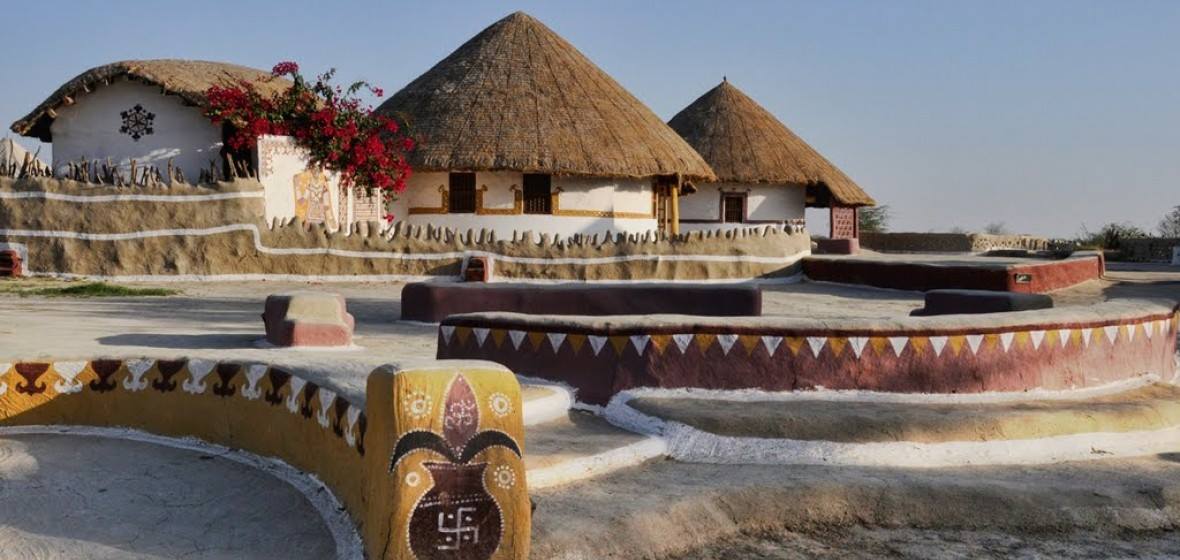 Shaam e Sarhand is just the perfect retreat to enjoy the rich traditional Gujrati hospitality. Blissfully secluded it is located in a border region of Kutch, with diverse accommodation choices including mud cottages and tents with old world ambience and charm. Guests are given an opportunity to visit the Hodka village but they will also get to meet artisans who have mastered the art of making embroideries including pakko, neran, kambhiro and applique apart from leather work. Guests can enjoy the mesmerising folk dances and music presented by local artists but also delve into the delicious cuisine of the region which has a unique taste and aroma. A traditional dinner of bajra ni roti with ghee and jaggery and khichdi kadhi must be tried…
---
Vivanta by Taj – Fort Aguada, Goa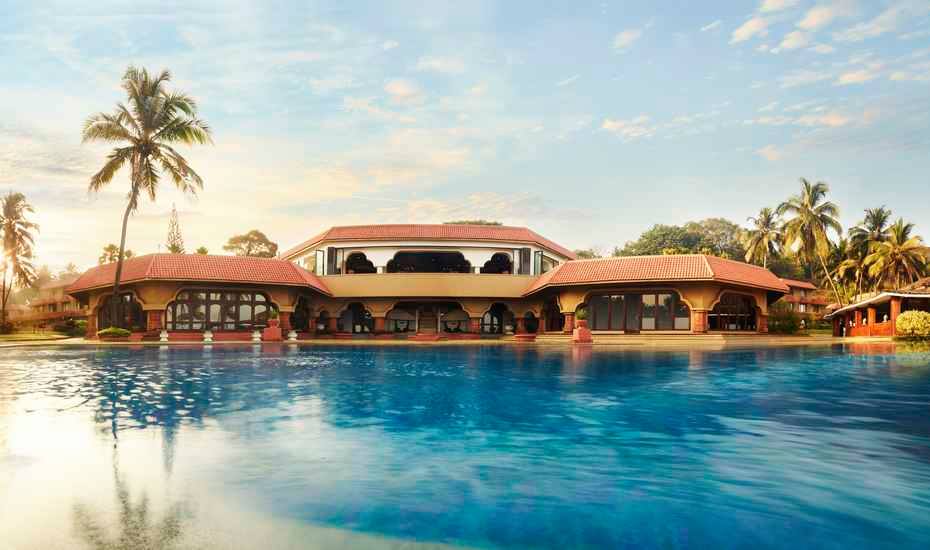 A favourite with the movers and shakers of the country, this luxury hotel overlooking the Sinquerium Beach is a beautiful and serene resort. The hotel has 5 fine dining restaurants – Latitude, Morisco, Il Camino, SFX and Martini Bar, all of which provide the guests with an interesting array of local and international delicacies.  The warmth of the hospitality and the cordial attitude of the staff is another big reason to check in here.
---
The Khyber Himalayan Resort & Spa (Gulmarg)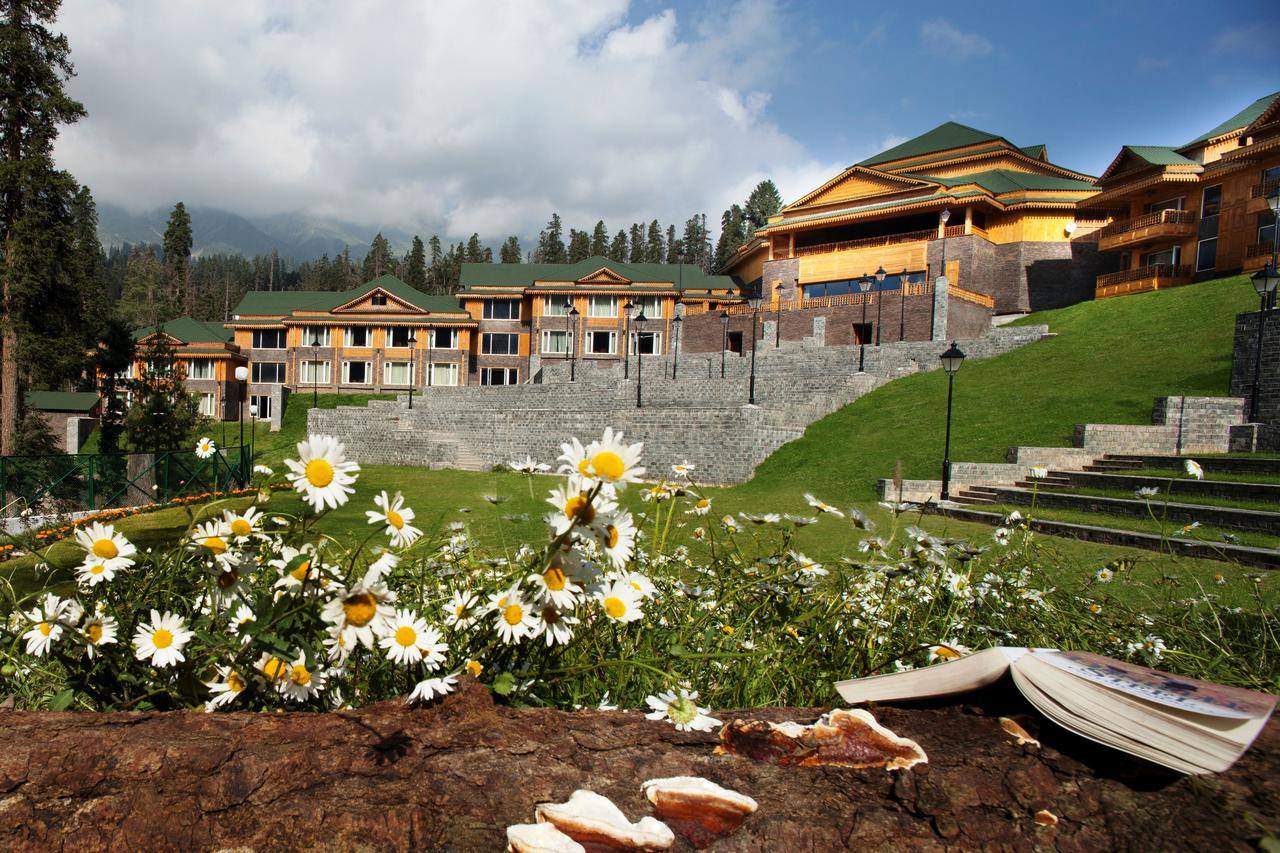 Nestled among the Kashmir Himalayas and the beauty of Gulmarg, Khyber Himalayan Resort and Spa is a fairytale location.  Gulmarg Gondola, the world's highest ski lift is just by this hotel which is surrounded by lush greenery, in winter months the snow makes a stay here even more of a magical experience. The hotel has been charmingly designed as a wooden paradise that combines Kashmiri architecture fused with modern elements.