Unlock the Gateway to Amazing & Extraordinary Experiences & Bespoke events with the Lexus Taiken Card
With an unwavering commitment to providing exceptional experiences to its discerning guests in India, Lexus has initiated a once-in-a-lifetime opportunity with the Lexus Taiken card, which is well in line with Lexus' spirit of Japanese hospitality- otherwise known as 'Omotenashi'. The Taiken Card provides an amazing opportunity for discerning Lexus owners in India, who are on the lookout for curated experiences and lifestyle events around the world. Some of them as announced in the July calendar by Lexus India are the Andrea Borcelli White Party, Wimbledon & Tomorrowland, which will now be accessible through Lexus's latest offering- the Taiken Card.
Lexus has always been committed to providing outstanding experiences to all its guests since its establishment in 2017. The Lexus Taiken Card was introduced to provide experiences to the world's most sought-after events. It provides exclusive access* to the most amazing events and bespoke experiences. This service was created as a tribute to the guests who are genuine connoisseurs of experiences, whether it is an award show after party, a celebrity meet-and-greet, or a VIP box at a sporting event, among many others.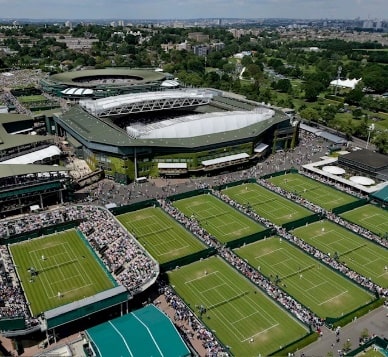 For the month of July, the Taiken Card will grant access to some of the most coveted events across the world, such as the Wimbledon. A timeless event widely considered to be the most esteemed tennis tournament worldwide, the Wimbledon is hosted at the historic All England Club in Wimbledon, London since 1877. Played on outdoor grass courts, the tournament has evolved with time ensuring a seamless viewing experience for spectators. Attended by celebrities and tennis lovers from across the globe, the iconic tournament is now accessible to Lexus guests in India, with a registered Taiken Card.
Another such event listed through the Taiken Card for the month of July is the Andrea Bocelli White party. This includes a chance to explore the renowned Italian Tenor, Andrea Bocelli's Villa and indulge in an exquisite cuisine paired with premium wine and be a part of the Auction.
The Lexus Taiken card offers an extraordinary experience that truly embodies the brand's value of engagement. With the Lexus Taiken card, customers have the opportunity to immerse themselves in a world of luxury and innovation. From exclusive access to VIP events and exhibitions to personalized concierge services, the Lexus Taiken card ensures that every interaction with the brand Lexus is nothing short of amazing. Whether it's test-driving the latest Lexus models or enjoying curated lifestyle experiences, customers can expect to be delighted at every turn. The Lexus Taiken card not only enhances the ownership experience but also creates a strong connection between customers and the brand, fostering a sense of loyalty and admiration for the exceptional quality and craftsmanship that Lexus represents.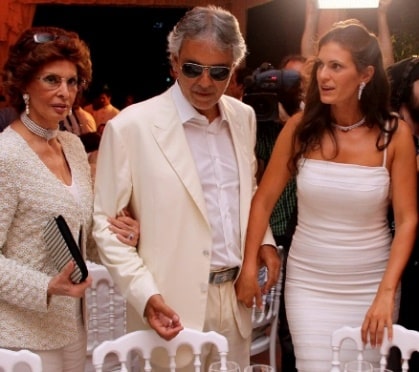 Comic Con International, a globally renowned event is also in the Taiken Card offering this month. The event provides a fantastic opportunity to connect with younger buyers and align it with the brand's values of imagination and engagement. This youth-centric event, which has been a vibrant celebration of comic books since the 70s, offers a multitude of captivating experiences. Attendees can immerse themselves in engaging panels and workshops hosted by industry professionals, gaining insights and inspiration. Additionally, they can enjoy exclusive previews of upcoming feature films, creating a sense of anticipation and excitement. The event also presents portfolio review sessions with esteemed comic book and video game companies, providing aspiring creators with a platform to showcase their talents. By participating in Comic Con International, the brand can tap into the enthusiasm and creativity of a younger audience while reinforcing its commitment to delivering immersive and captivating experiences.
Tomorrowland which is a large-scale annual electronic dance music festival held at De Schorre provincial recreational park in Boom, Belgium is also on the Taiken Card list. Tomorrowland was first held in 2005, on an idea of two brothers, Manu and Michiel Beers. Since then, it has become one of the most famous music festivals in the world. While Tomorrowland is primarily focused on the music and festival experience, Lexus to enhance the overall guest experience and provide unique opportunities for its customers by providing VIP transportation & experience. Lexus will create synergistic experiences that combine the excitement of the festival with the sophistication and exclusivity of the luxury automobile sector.
The Lexus Taiken card also offers specially curated events within the country to be a part of including, Avinash Martin's Farm-to-Table experience which provides a true sense of Goa, where the relationship between food, nature, and society is cherished and savored. A gastronomical adventure, this trip will also include an intimate cooking session with the chef, an engaging and participatory farm tour, and a personalized dinner experience.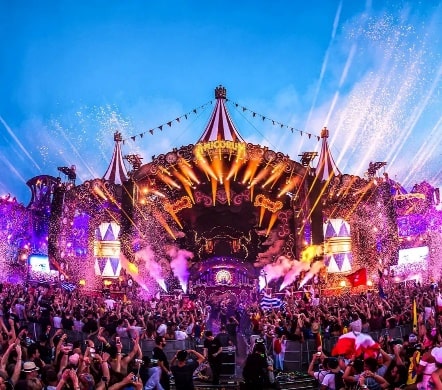 Commenting on the exciting access, Naveen Soni, President, Lexus India said, "Our commitment to exclusivity goes beyond the exquisite craftsmanship of our vehicles; "As the President of Lexus, I am immensely proud of the Crafts from Japan event, which has garnered tremendous acceptance and appreciation from our esteemed guests. This event showcases the exquisite craftsmanship that Japan is renowned for, and it provides a platform to celebrate the fusion of tradition and innovation. We believe in offering our valued Taiken card members an unparalleled experience, which is why we have created an exclusive owners-only web portal and a dedicated concierge desk. Through these personalized services, we aim to curate unique and tailored experiences for our Taiken card members, ensuring that every interaction with Lexus is truly exceptional. We are committed to going above and beyond, enabling our guests to immerse themselves in the world of Lexus with the utmost convenience and luxury".
On the business front, Lexus is looking to expand its customer base in India, enhance sales infrastructure as part of its strategy to grow sustainably in the country. Towards the core thinking of crafting a better tomorrow, Lexus India offers environment-friendly electrified vehicles including the LC 500h, LS 500h, RX 350H, RX 500h F-Sport Performance NX 350h and the Made in India ES 300h.
ABOUT LEXUS
Lexus launched in 1989 with a flagship sedan and a guest experience that helped define the premium automotive industry. In 1998, Lexus introduced the luxury crossover category with the launch of the Lexus RX. The luxury hybrid sales leader, Lexus delivered the world's first luxury hybrid and has since sold over 2 million hybrid vehicles. Since its debut in India in March 2017, Lexus has aimed to craft a better tomorrow and redefine luxury in the world's fastest-growing major economy. The brand strives to consistently deliver exceptional design and quality to the discerning Indian guest with a portfolio of 6 vehicles, 5 of which are self-charging hybrid electric vehicles. In 2020, Lexus' presence in the Indian market was further strengthened with the introduction of its first locally produced model, ES 300h. A global luxury automotive brand with an unwavering commitment to bold, uncompromising design, exceptional craftsmanship, and exhilarating performance, Lexus has developed its lineup to meet the needs of the next generation of global luxury guests and is currently available in over 90 countries worldwide. Lexus associates/team members across the world are dedicated to crafting amazing experiences that are uniquely Lexus, and that excite and change the world.
Website: www.lexuslife.co.in
Facebook: @LexusIndia
Instagram:@lexus_india