With his impeccable comic timing and relatable content, Ashish Chanchlani has become a popular source of entertainment and a much-needed break from the monotony of everyday life. His videos cover a wide range of topics from daily struggles to relatable situations, providing viewers with a light-hearted and humorous take on them. His popularity has earned him a place among India's top YouTubers with millions of subscribers and followers on social media, making his videos a go-to for people looking for some fun and laughter. Therefore, if you're in need of a good laugh, Ashish Chanchlani's videos are definitely worth checking out!
From Struggles to Success: Ashish Chanchlani's Journey to Becoming a YouTube Sensation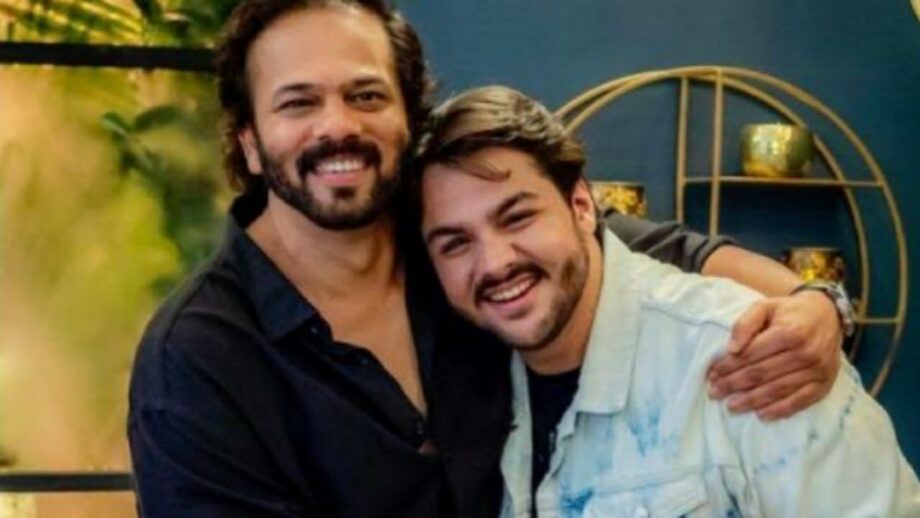 Ashish Chanchlani's journey to fame on YouTube began in 2014 when he started creating and uploading humorous videos on his YouTube channel. Despite the initial struggles to gain views and subscribers, his consistent efforts paid off when his video "How to annoy people who say – 'Tu mere baap ko jaanta hai' " went viral, gaining millions of views within a short span of time. This video was a major milestone in his career, and he continued to create content that resonated with his audience, leading to an increased following on social media platforms like Instagram and TikTok. Through collaborations with other popular YouTubers, Ashish has been able to further expand his reach and popularity, and today he is one of the most successful YouTubers in India, with millions of subscribers and followers. His dedication and passion for his craft have been instrumental in his success, and his journey serves as an inspiration for aspiring YouTubers who want to make it big in the digital world.

Recent Feather in his cap
Ashish Chanchlani has started this year on a high note as he won the Most Viral Creator Of The Year – 2023 at the inaugural edition of Creators United, alongside Ashish, the event saw the participation of India's biggest content creators and influencers, some of the big names who attended the event included Bhuvan Bam, Harsh Beniwal, Standup Comedian Anubhav Singh Bassi and Akash Gupta.

Ashish's love for Marvel Cinematic Universe
In 2019, Ashish was invited to a once-in-a-lifetime experience – the world premiere of Avengers: Endgame. He was among the select few to attend the event and even got to meet some of the cast members, including Robert Downey Jr., Chris Hemsworth, and Mark Ruffalo.
Ashish documented his experience at the premiere on his social media accounts, sharing photos and videos of himself with the cast and expressing his excitement at being a part of such a monumental event in the world of cinema. He also got the chance to interview some of the cast members and ask them about their experience working on the film.
Since then, Ashish has continued to show his love for the MCU through his social media accounts and videos. He often incorporates Marvel references and jokes into his comedy sketches, creating a unique blend of pop culture and everyday life that his fans have come to love. His enthusiasm for the MCU has made him a beloved figure in the Marvel fandom adding to this Ashish also hosts Marvel movie releases shows in India and have the opportunity to interview the casts of the MCU.
Will Ashish debut in Bollywood with Rohit Shetty's film?
The bond between Ashish Chanchlani and filmmaker Rohit Shetty is undeniable. Recently, Rohit visited Ashish's theatre in Ulhasnagar to promote his upcoming movie Sooryavanshi. He even asked Ashish to host the trailer launch event of Cirkus, further cementing their friendship. This strong connection between the two has sparked speculation that Ashish may soon be seen in a Rohit Shetty film. With their close relationship, it wouldn't be a surprise if the famous influencer is cast in one of Rohit's upcoming projects.
Ashish's Adaptability and Dedication leads him to multiple Awards
Ashish has always had an eye for what his audience loves. From his Indian student-inspired content to staying on top of trends, he has consistently created content that his viewers can relate to. His hard work and dedication have paid off, as he was awarded the Dadasaheb Phalke Award for "Best Digital Influencer" in 2018 and the "Best Comedy Influencer" award at the first edition of the World Bloggers Awards held at the Cannes Film Festival in 2019. His success is a testament to his ability to adapt and improvise his content over time.