Soumita Saha's Painting titled "Bharat Mata" gets exhibited in Venezuela. Aries, Galleria de Arte has organised one unique exhibition " Manos a la Obra" where artist from all over the world are participating. Many artists from Brazil, Venezuela, Argentina, Spain, Bangladesh, Pakistan, Austria, U.S.A and India are taking part in the exhibition. Soumita who is one of the seven artists representing India is representing the country in her unique way. Her canvas speaks about her nationality much more than her Artist biography. "Bharat Mata" shines bright to beautify Soumita's canvas giving a huge shout out to where she hails from.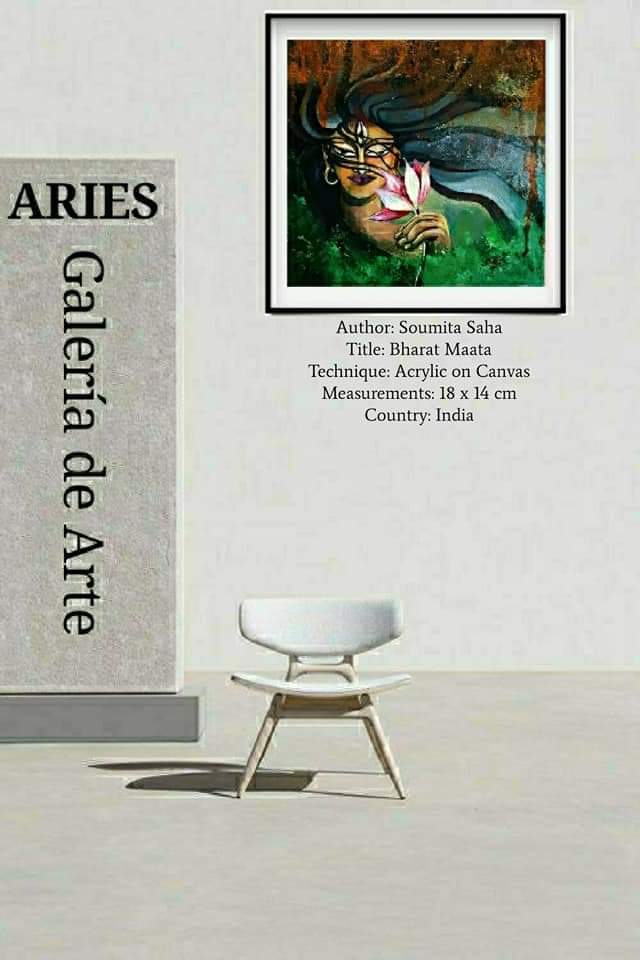 In the era of replicating the west the Indian artist from the city of Joy sets a beautiful example patriotism have represented India with her painting 'Bharat Mata'.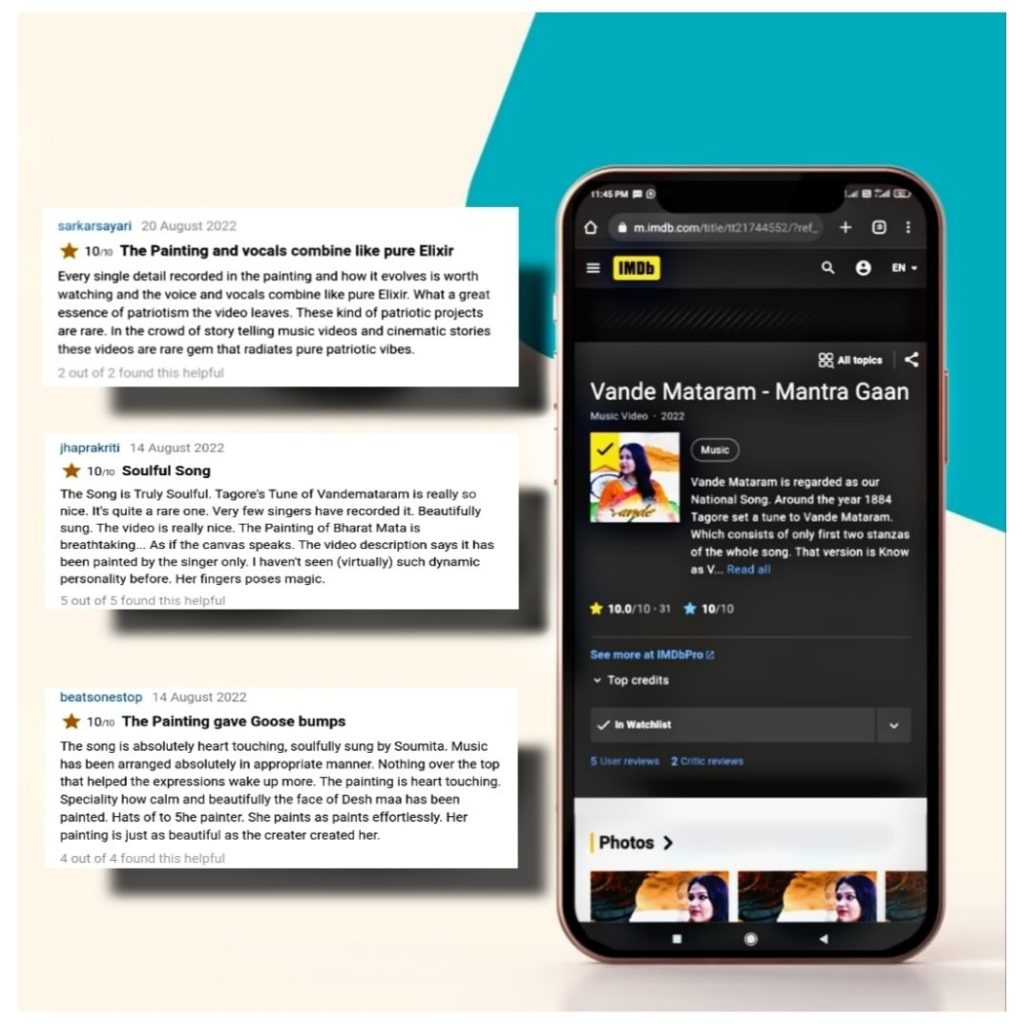 Soumita Saha has already touched the heart of netizens with her music video Vande Mataram Mantra Gaan. The unique blend of music and mesmerizing painting of 'Bharat Mata' has already created a buzz amongst audience and spectators.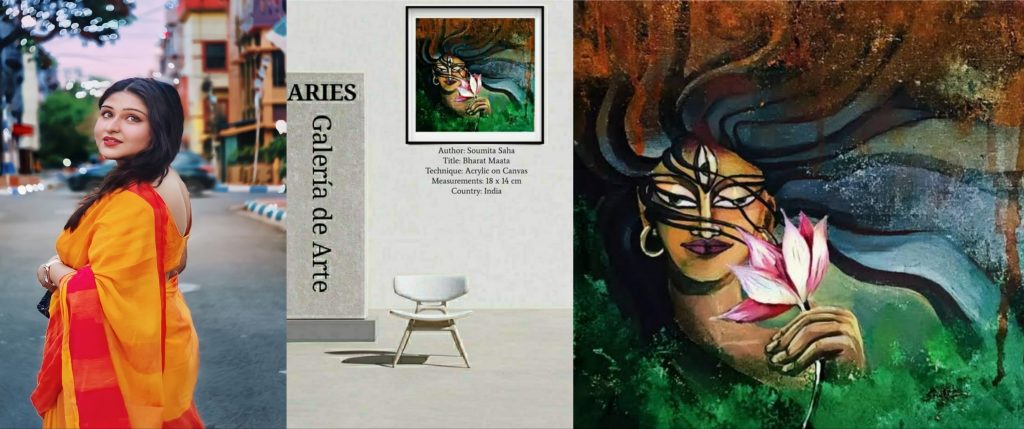 The netizens caught first glimpse of her painting 'Bharat Mata' in her music video that release from Melotunes. Soumita's Vande Mataram Mantra Gaan is an unique blend of patriotic music and painting of Bharat Mata. The music video has been shot and directed by Agniv Chatterjee, music re-interpretation credit goes to Arindam Bhadra. The music video and Bharat Mata Painting earned immense appreciation from audience and patrons of art. The video is trending as one of the highest rated Music video on IMDb.