Written by: The Virginia Beach Convention & Visitors Bureau for Visit Virginia Beach
Pack your bags, grab your girls, and hit the road! It's time for a girls weekend getaway! Whether you're looking for art and culture, delicious drinks, or unique shops, there's no better city to visit than Virginia Beach!
Day One: Friday
Afternoon: First things first, check into your oceanfront hotel on the iconic Virginia Beach boardwalk! Turn on some tunes, pour yourselves some drinks, and start getting ready!
Evening: After you and your ladies primp and polish, we recommend ordering an Uber and heading to The Town Center of Virginia Beach for dinner! The rustic decor and large wine selection will make you feel like you're in wine country. After dinner, take a stroll through Town Center for some shopping!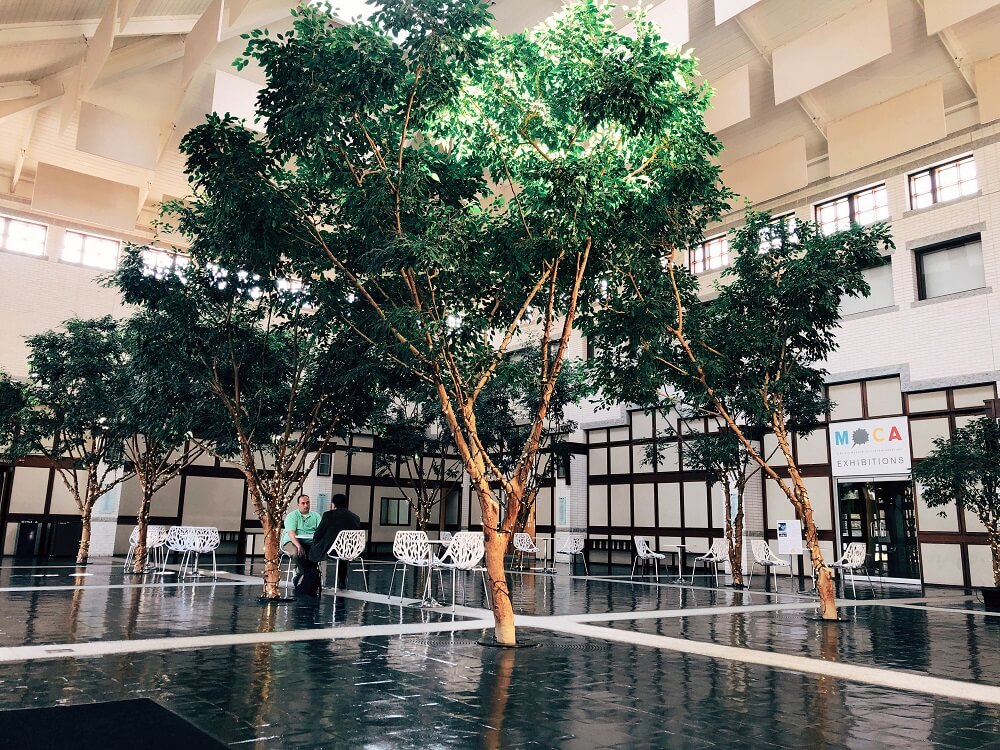 Day Two: Saturday
Morning: Rise and shine and yoga time! Lay out your mats and relax with a sunrise beach yoga session. After yoga, head to the VB locals' favorite, Doc Taylor's Restaurant! Doc's as the locals call it, is the perfect place to grab a bloody mary or mimosa and chat! The wait is a little longer than most, so be sure to get there early!
Afternoon: Now that you're fueled up and ready to go, head to Pleasure House Point (just a short drive away) for a scenic hike through the trails of the tidal wetlands. Be sure to grab your athleisure and a water bottle, you may break a sweat.
Evening: Are you ready for creative food and a casual atmosphere? Be sure to hit Eat: An American Bistro! With a plentiful food and drink menu, Eat is the perfect place for you and your squad! Close your tabs and move right along! It's time to sip on an orange crush (VB's original drink)! Call an Uber and head to The Shack on 8th! Do you love to play games while drinking with your girls? The Shack is the perfect place for your tribe. The Shack is an all outdoor bar that offers games galore including Giant Jenga, Bocce Ball, Connect Four, Giant Beer Pong, and more!
Late Night: If you don't go dancing with your crew, is it really a girls night? We don't think so. Grab an Uber and head to LunaSea Key West Cafe! We recommend taking your drink outside and relaxing on the second-floor patio. Don't forget to hit the dance floor upstairs so you can get your groove on with your ladies!
Day Three: Sunday
Morning: Good morning, it's time to grub out! Hop in the car and head to Citrus. Every breakfast item at Citrus is made from scratch so you know it will be delicious!
Afternoon: Before you head home, make a pit stop at the Virginia Museum of Contemporary Art and check out their current exhibitions. The MOCA is one of the most instagrammable places in Virginia Beach so make sure you take advantage of the photo ops!
We really hope you enjoyed your girls weekend getaway! Be sure to tag any photos you took with #VisitVaBeach so we can see them (and maybe repost them)! It was our pleasure hosting you and we hope you will return again soon! On behalf of the Visit Virginia Beach Team, we wish you a safe trip home and happy travels!