Like art, food transcends all boundaries too. Throughout history, we have seen how food is the one thing that binds us all together, no matter how different our tastes might be. And that's exactly what Bayroute is doing by taking us Mumbaikars on a delightful culinary journey through the streets of Egypt, Morocco, Lebanon, Greece, and Turkey. Now this chain of restaurants is all set to delight us more than ever by launching a brand-new Sunday brunch menu and offering free drinks for women on Tuesdays.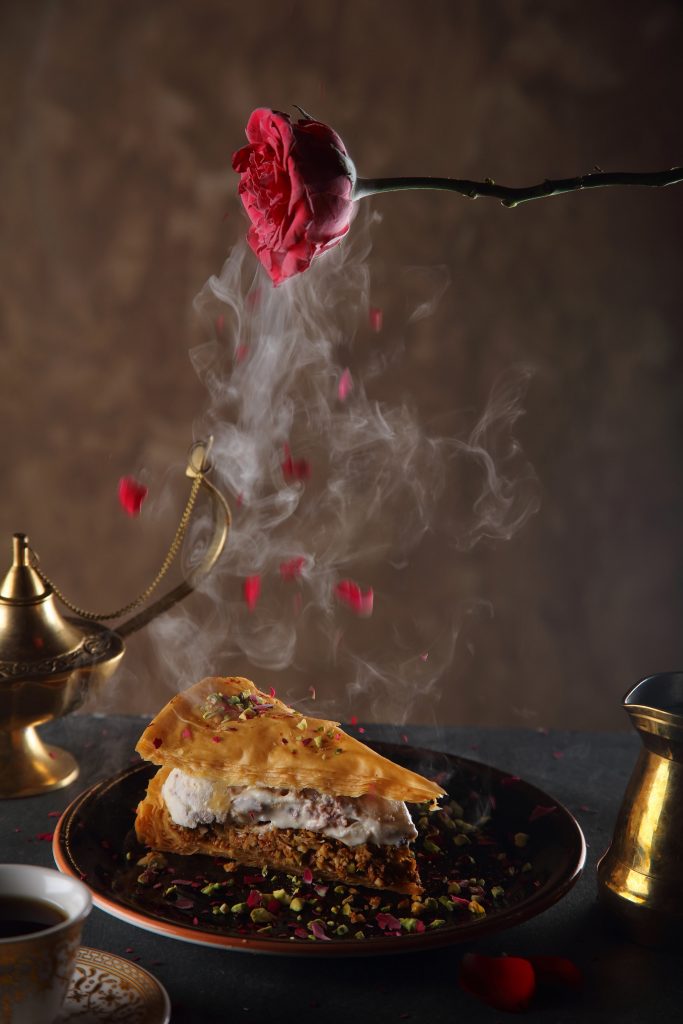 Over the years, Bayroute has emerged as the 'very epitome of Middle Eastern dining.' The journey of this award-winning chain of restaurants started with the opening of the first outlet in Cuffe Parade. The massive success of this restaurant set the stage for the emergence of a second restaurant in Powai, followed by three more restaurants in Juhu, BKC, and Lower Parel, respectively. Ever since its inception, there has been no dearth in the number of celebrities that have fallen in love with it.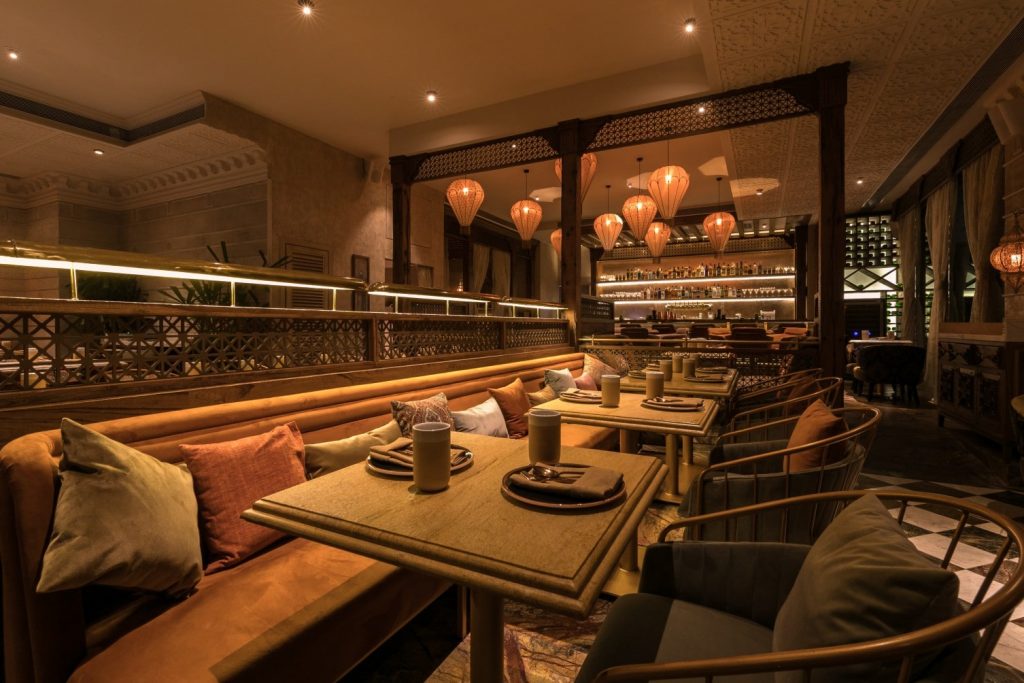 "Our idea was to serve exotic Mediterranean delicacies in a setting that was an eclectic mix of class, glamour, and style. Nothing brings people together as well as great food does. Our expert chefs have pulled out popular dishes from the region and curated an amazing menu that is loved by all. We are indeed setting the bar high with our brunch menu," says Aji Nair, COO of Bayroute.
The interiors of all the outlets have been specially conceptualised so that they are modern and minimalistic. The highlight of all the restaurants is the warm, dreamy vibe they lend and the comfortable tables that draw their inspiration from Morocco's elegant cafes. The dining areas have been designed to give everyone the best community dining experience possible. Everything from the sleek tiles to the Middle Eastern motifs carved on the walls reflect the warmth and exuberance of the region the restaurants represent.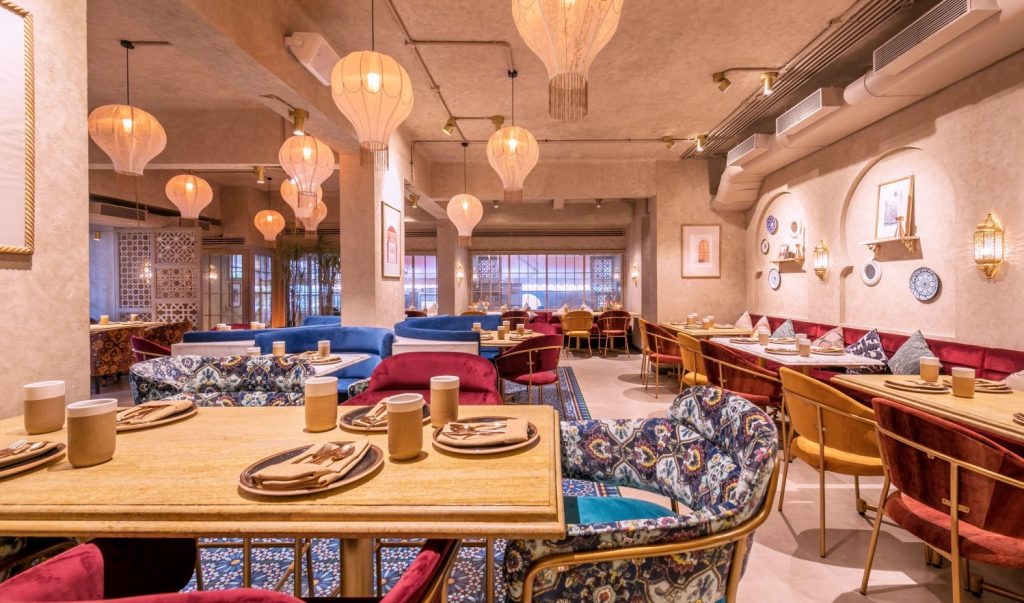 Bayroute is all geared towards redefining some classics from the Middle East with its Brunch Sunday menu, which will be launched on March 12. Some of the dishes include Shorba Manti, an Armenian delectable lamb soup served with baked lamb dumpling, garlic yogurt, and Sumac dew; Dukkah Lamb Shawarma, a mouth-watering mix of hazelnut and coriander dukkah, pulled lamb, and mint lambneh; and Tava Karides, which consists of Turkish-style prawns glazed in butter, parsley and limun. The menu also includes a variety of hot grills from the Middle East called Meshwi, a range of cultured sourdough bread called Tarah, hummus, cold mezze, and more. The feast is incomplete without some of their decadent desserts include Zafrani Milk Cake, Baklava, Chocolate Fondant, and Lotus Milk Cake. As part of the brunch, one can avail themselves of offers of unlimited beverages and alcohol.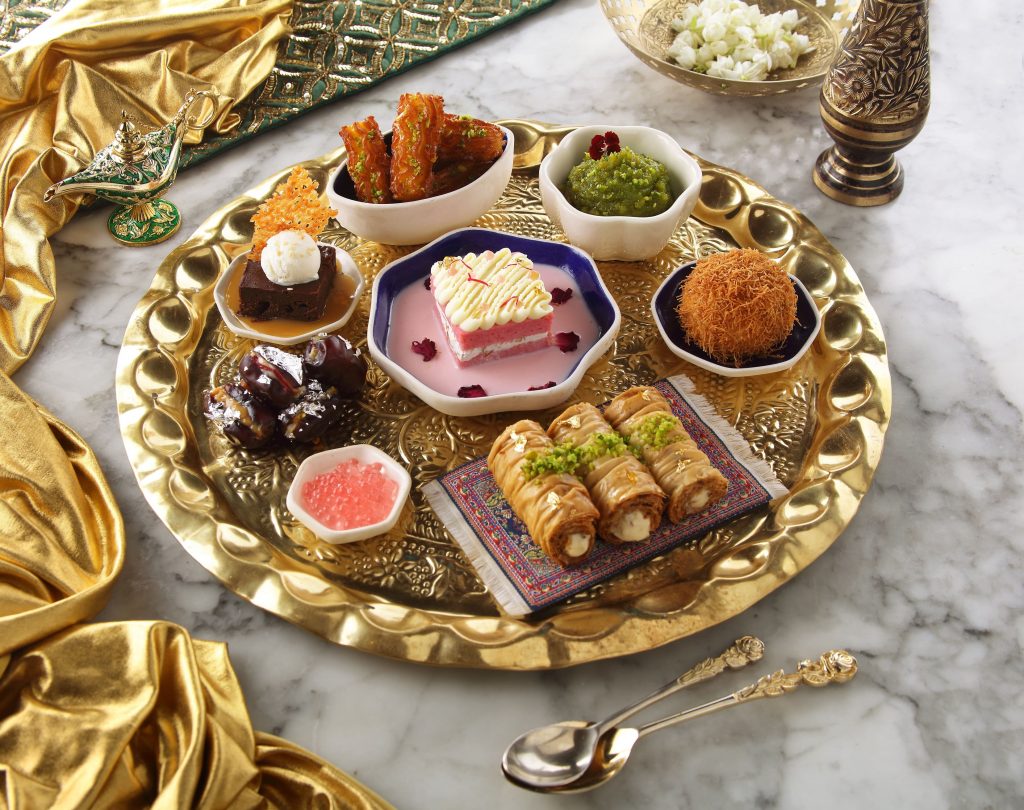 Besides the brunch menu, Bayroute recently launched its Greek menu, which includes a luscious array of dishes that taste as heavenly as they look. Some of the delicacies include Tahini Caeser, Santorina Beet Carpaccio, consisting of cinnamon and all-spice berry pickled beets, sated and laced in raspberry vinaigrette and veggies; 7-Layer Shawarma; delectable hot and cold Mezze; Spanakopita, which is a Greek pie stuffed with spinach and feta cheese; and Prawn Saganaki are among the exquisite culinary wonders. Some of the decadent dishes that hit all the sweet notes right include Greek Loukoumades, Pistachio Fondant, and Baked Greek Yogurt, among others.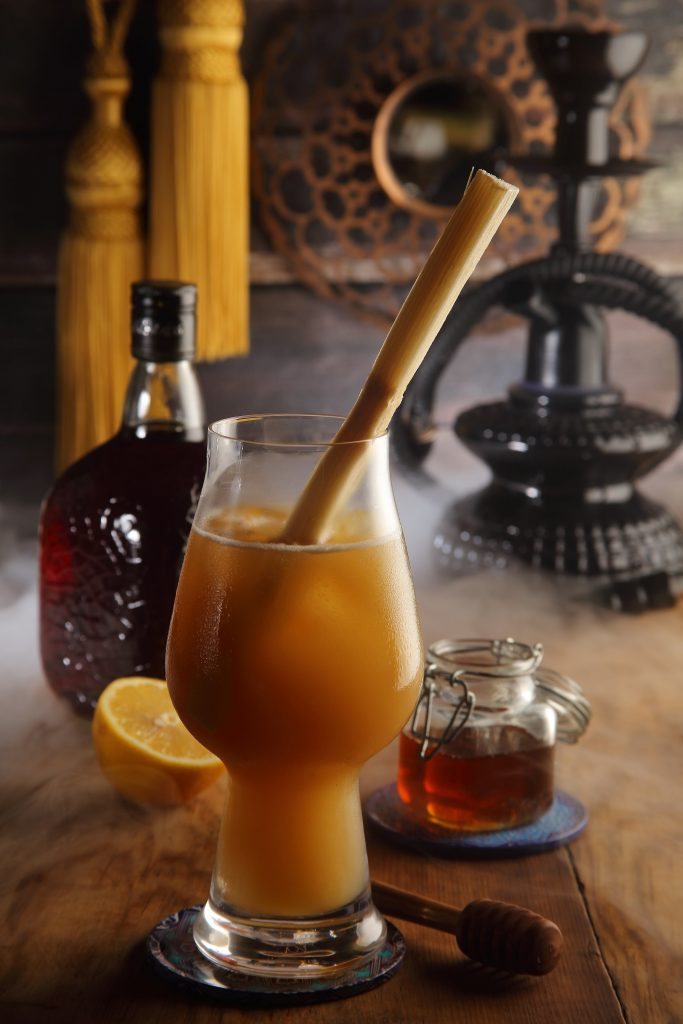 As for the drinks, nothing beats a glass of Thai Meets Middle East, a refreshing blend of coconut water, forest honey, galangal, lemongrass, and kaffir lime shaken with galangal, lemongrass, and kaffir lime. Then there's Greek Goddess, which is a creamy, delicious blend of vanilla Greek yogurt, wild berries, and mint. Also, make sure to try out the Arabic Date Palm Shake too!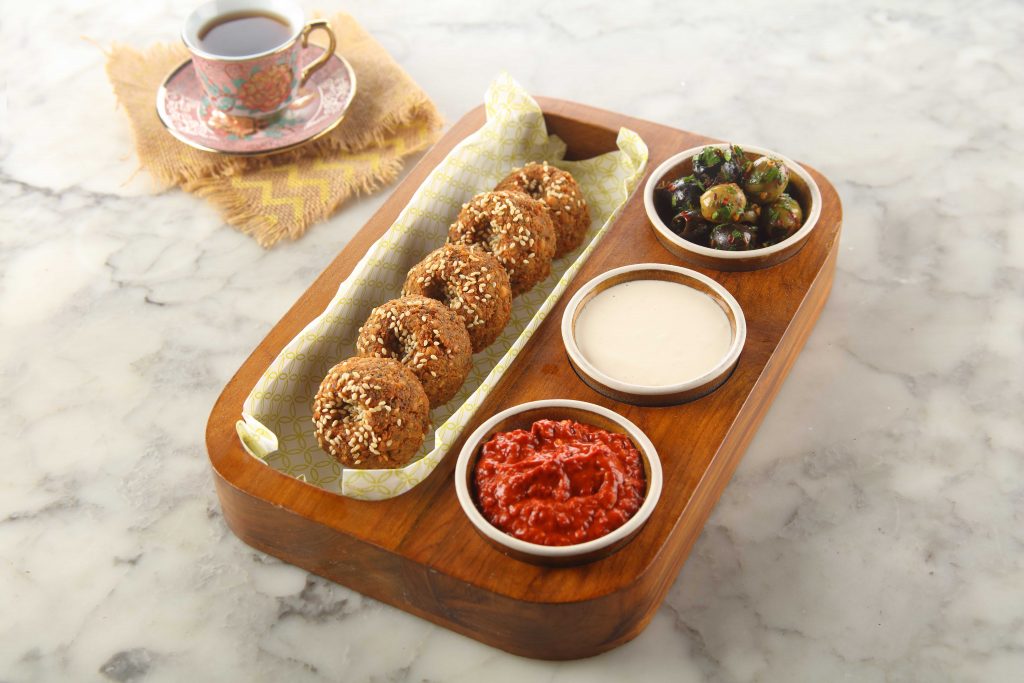 As part of this year's Women's Day celebrations, Bayroute now has introduced a new offer called 'Tuesdays for Diva,' under which unlimited cocktails and mocktails will be served to all women every Tuesday. There's no doubt that Bayroute has an impressive bar where some of the best cocktails are made. Some of their specialties include Smoky Run 'n Raisins, comprising Turkish raisins soaked in dark rum, soused with vanilla-infused Suleimani chai and smoke; Sumac De-Light, which consists of Arabic Sumac gel, vodka, and gin shaken to perfection and served with tamarind; fresh pomegranate served with cold smoke; and Fig-Is-Tan, which is a tantalising concoction of fibrous Turkish dried figs muddled with whiskey, among others.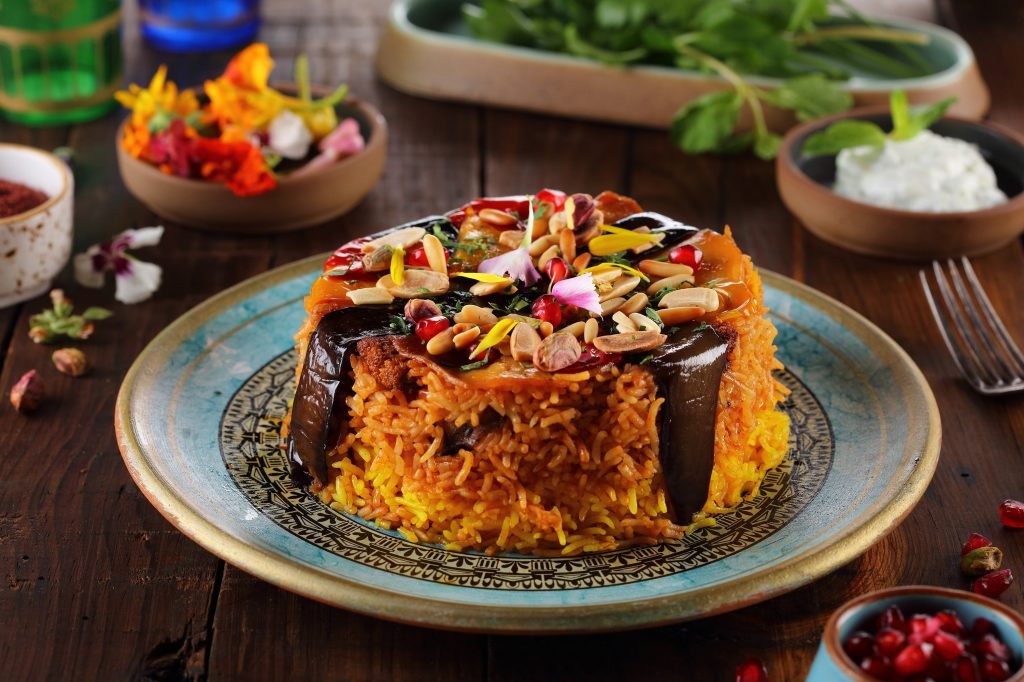 Are you excited to delve into the world of Middle Eastern flavours? Are you ready to experiment and wow yourself in the process? Head to Bayroute now for a memorable, riveting experience!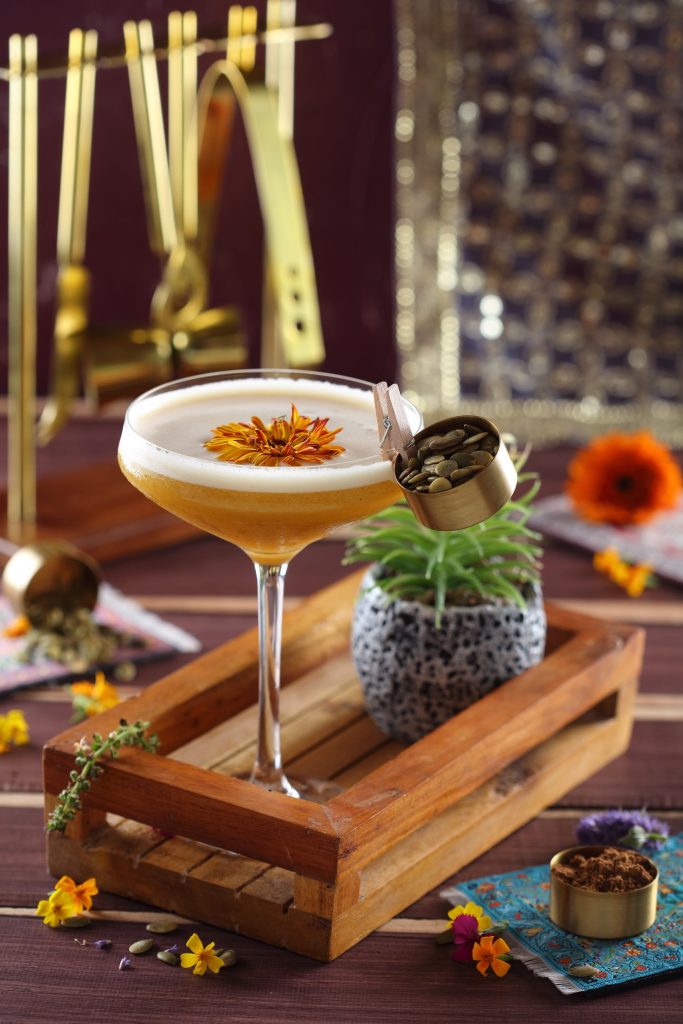 Bayroute Brunch Sunday offers starting from 12th March:
Unlimited beverages @1999 +taxes
Unlimited alcohol @2499 + taxes
Instagram: @bayroutedining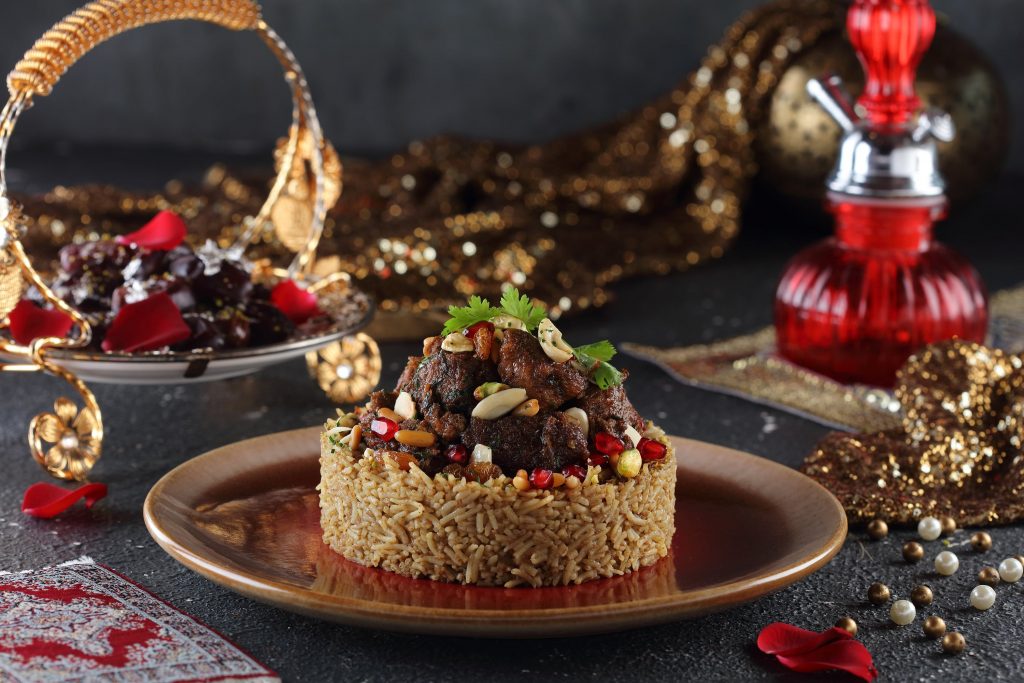 Address 1: Minoo Manor Building, 7, Captain Prakash Pethe Marg, Badhwar Park, Apollo Bandar, Cuffe Parade, Mumbai, Maharashtra 400005
Address 2: Unit No. T-9 – 3rd Floor,Palladium Mall, High Street Phoenix, Senapati Bapat Marg, Lower Parel, Mumbai, Maharashtra 400013
Address 3: G-2B, Ground floor, 3rd North Avenue Maker Maxity, Bandra Kurla Complex, Bandra East, Mumbai, Maharashtra 400051
Address 4: 14, Silver Beach Estate Opp Juhu Post Office, AB Nair Rd, Juhu, Mumbai, Maharashtra 400049
Address 5: Transocean House Lake Boulevard Road,Hiranandani Business Park, Powai, Mumbai, Maharashtra 400076