Ultimate Gray & Illuminating
"PANTONE 17-5104 Ultimate Gray & PANTONE 13-0647 Illuminating, a marriage of colors conveying a message of strength and hopefulness that is both enduring and uplifting."
Illuminating is a bright and cheerful yellow sparkling with vivacity, a warming yellow shade imbued with solar power.
Ultimate Gray is emblematic of solid and dependable elements that are everlasting and provide a firm foundation.
These two independent colors come together to create an aspirational color pairing, conjoining deeper feelings of thoughtfulness with the optimistic promise of a sunshine-filled day.
Keep scrolling through to check out the color trend that homegrown designers have embraced in their creations this year.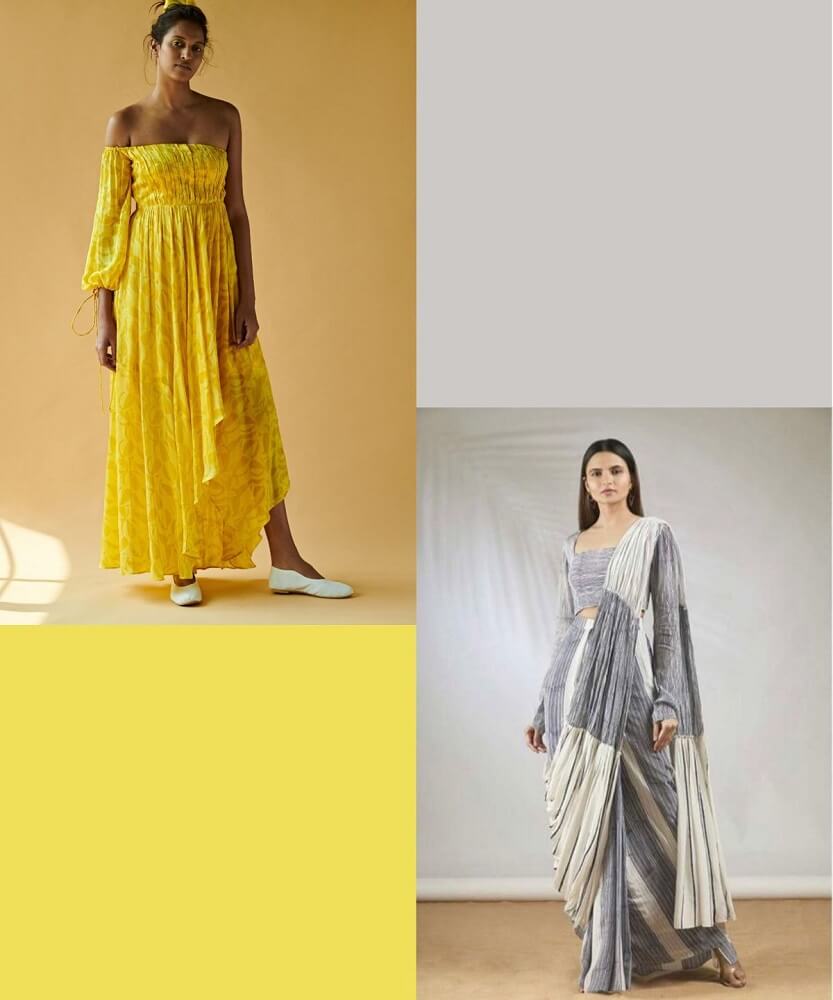 Vedika M, giving a fresh and unique perspective to classic silhouettes!
Kunal Anil Tanna, celebrating contemporary festives!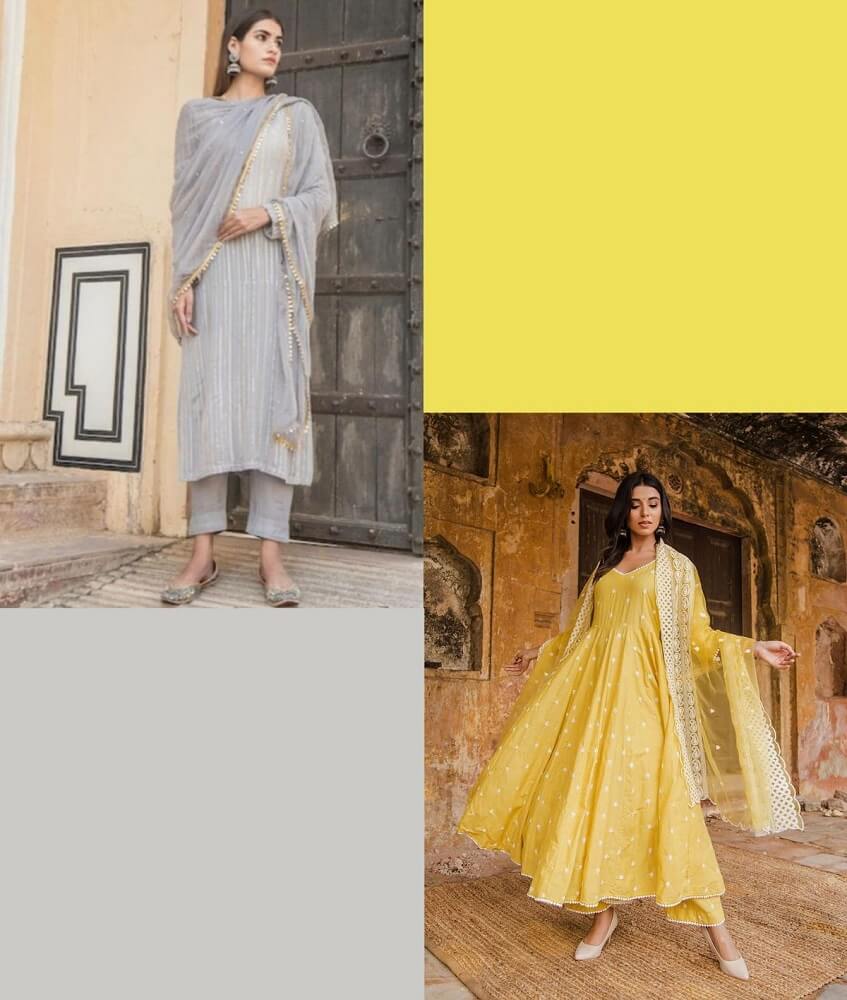 Gulabo Jaipur opts for minimalistic and timeless styles!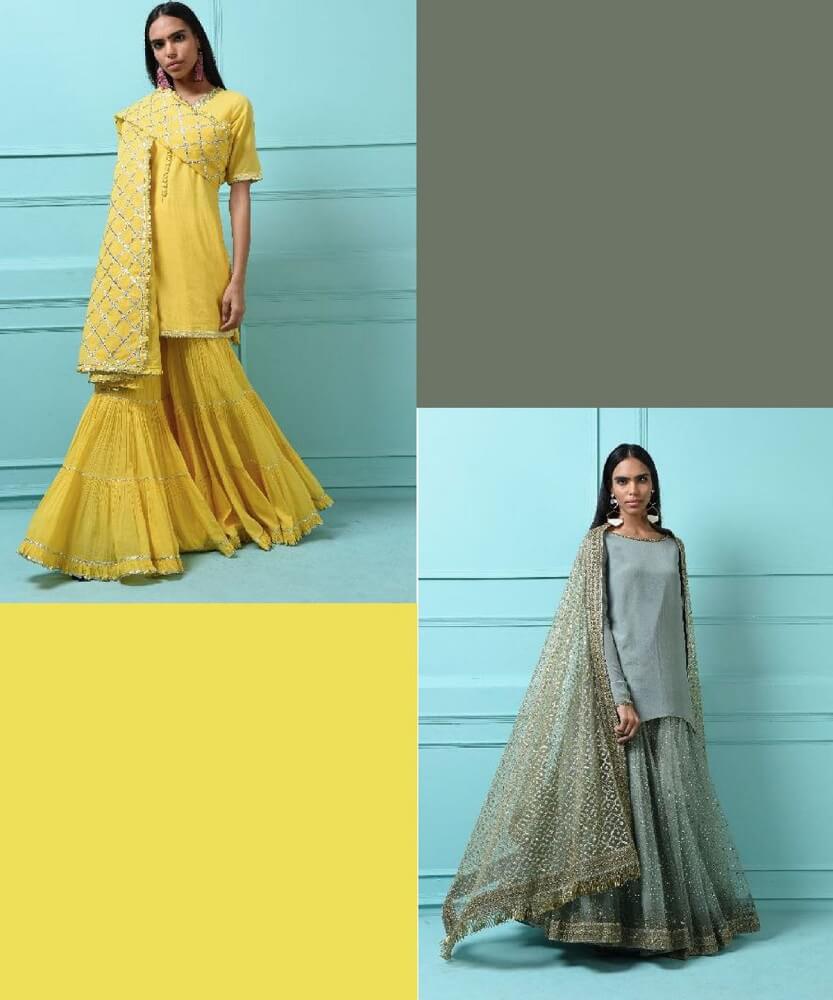 Sukriti & Aakriti, honing the ideal balance between Trends and Tradition!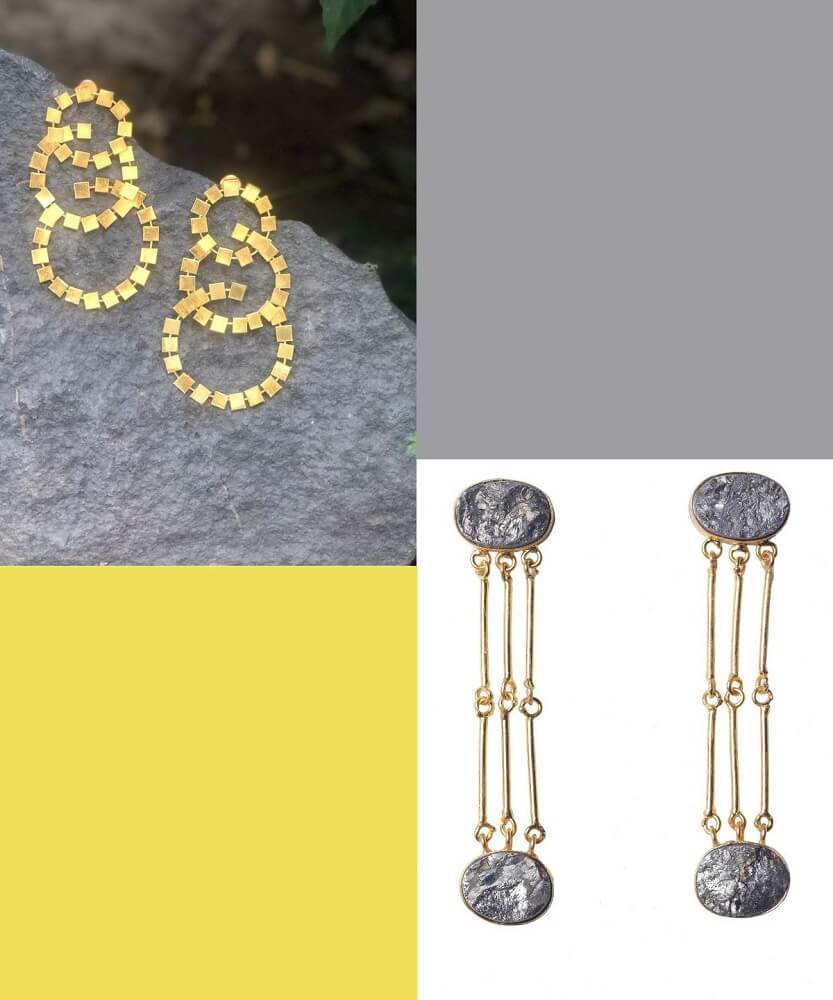 Eurumme, going the Modern and Urban route!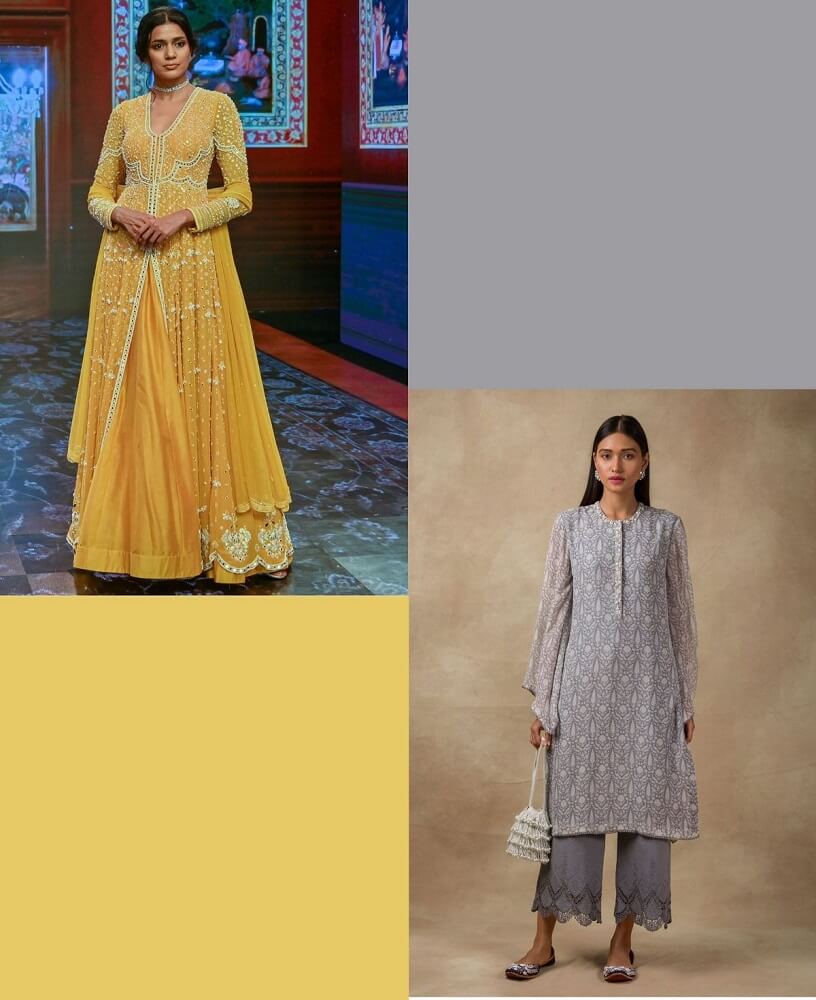 Ridhi Mehra, defining elegance and luxury!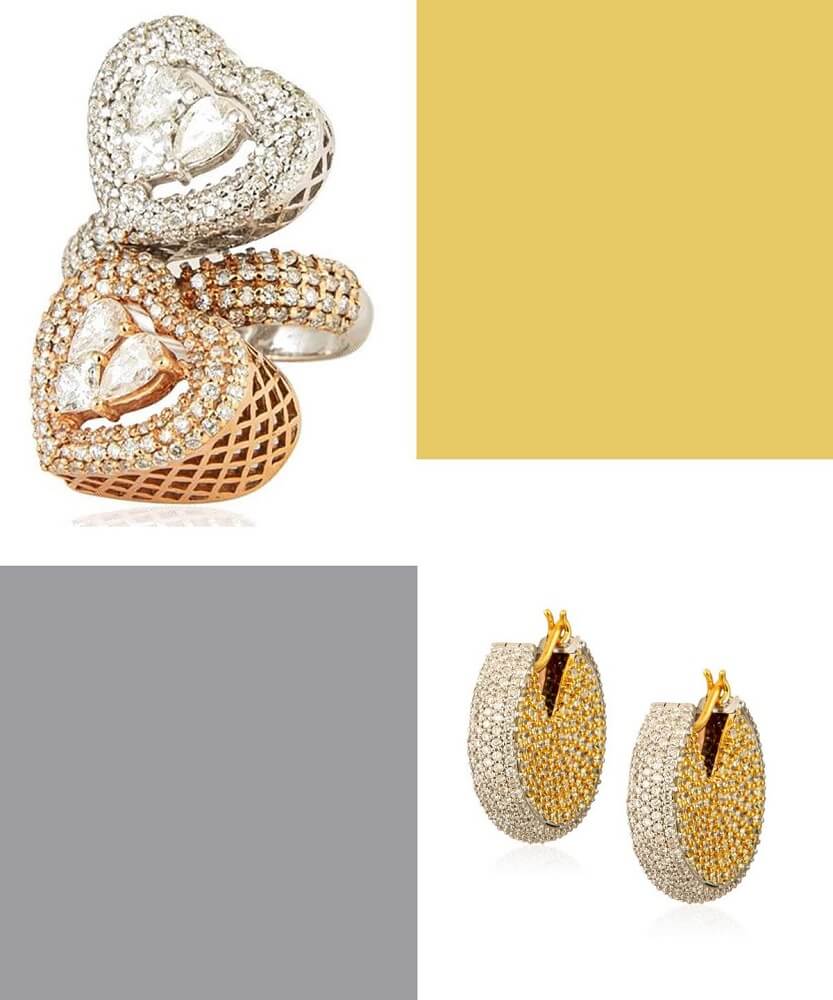 Amaris by Prerna Rajpal, shining bright with statement, yet versatile jewels!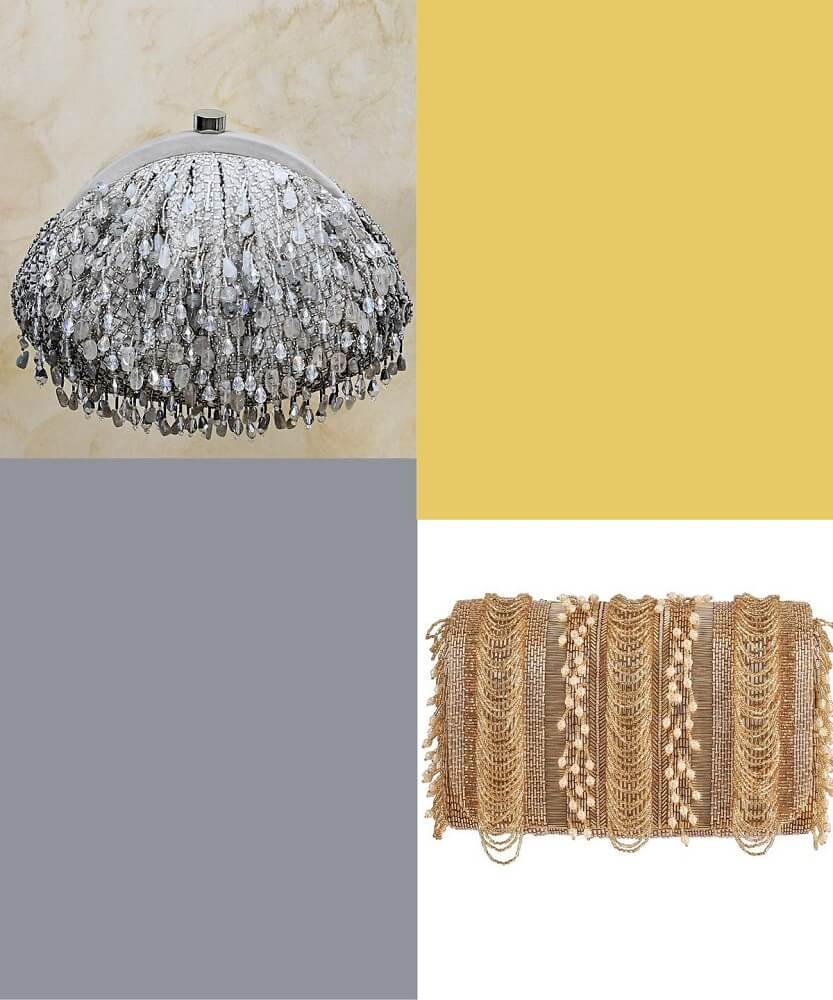 Lovetobag, with its intricate detailing and finish, is the perfect addition to any formal look!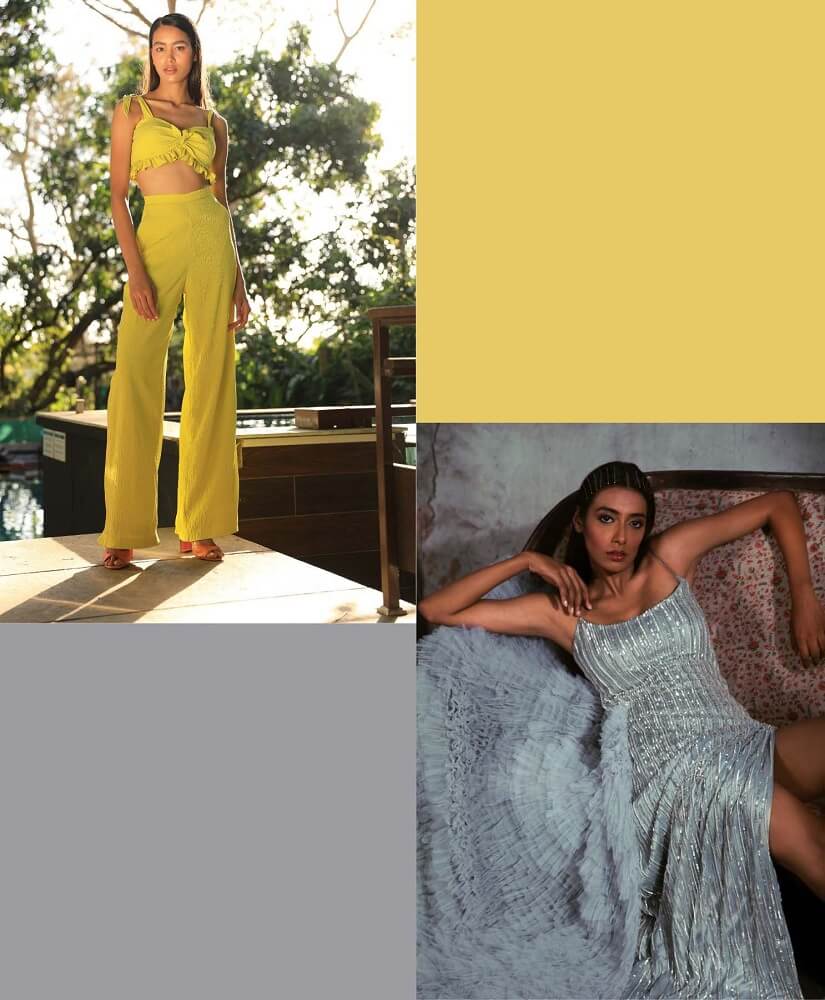 ZWAAN, defining the youth with its bold and exquisite styles!
Stylist Sukriti Grover shares her thoughts on this year's pantone shades.
"Usually there is one Pantone shade of the year but this year they have broken the tradition and have revealed two shades for the year. The colour is picked after much deliberation and it often, supposedly, connects and reflects the happenings and mood of the current times. The sentiments that we saw in 2020 are confusion and bewilderment , the union of an enduring Ultimate Gray with the vibrant yellow illuminating expresses a message of positivity supported by fortitude. Practical and rock-solid but at the same time warming and optimistic, this is a colour combination that gives us resilience and hope. We need to feel encouraged and uplifted, this is essential to the human spirit."
Style tip by Sukriti Grover– Colour block is big this season and the two colours go very well together , nothing lifts a dull grey than an illuminating yellow! So it's perfect to add yellow accents to your grey attire.