India is known as a glorious melting pot of people, cultures, and beliefs. Diversity and equality are fundamental to our founding principles. Our ethos and strength are shaped by our differences.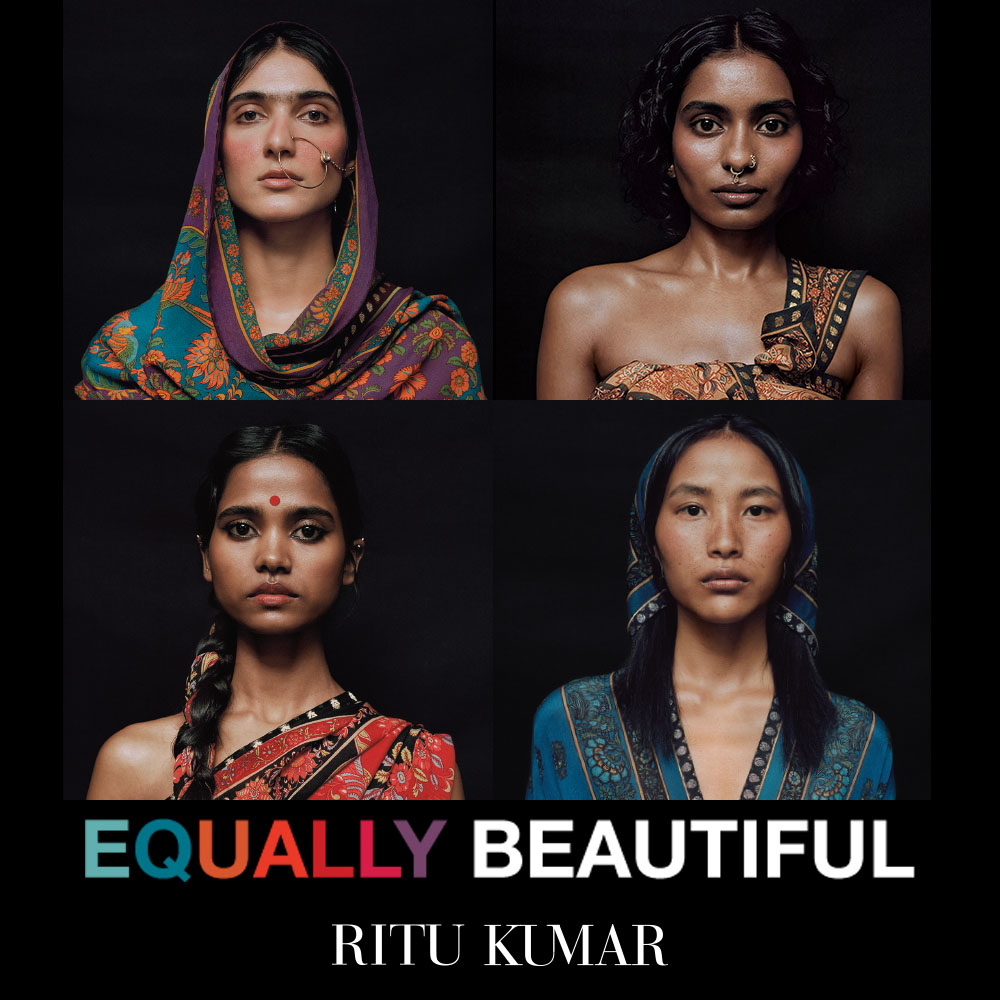 When force and prejudice try and create schism in the fabric of our society, it is upon us to stand by what we believe. It is in this vein that Ritu Kumar continues its 'Equally Beautiful' campaign.
"Our artisans follow different faiths and come from different races. Plurality is ingrained in the DNA of Ritu Kumar the brand. We support all our craftspeople irrespective of colour, creed, or culture."
Photographed by Bikramjit Bose, the campaign features a photo essay on women from the four distinct regions of India who carry with themselves unapologetic beauty and pay homage to their cultural diversities.
The campaign will run across brand stores, social media platforms and OOH hoarding in Delhi/NCR, Mumbai, Bangalore, Kolkata and Chennai.
About Ritu Kumar
Ritu Kumar is the largest & most respected designer-wear brand in India today. Since 1969, it has developed a unique style of its own, reflecting the ancient traditions of Indian craftsmanship in a contemporary vocabulary. Mrs. Kumar's understanding of ancient designs and the innovative use of traditional crafts has created a new classicism. Today the company is renowned for its distinctive use of colors, quality of fabrics, intricate embroideries and a gloriously rich Indian aesthetic. Since the company was built on patronage of craftspeople, it has made a significant impact in creating employment in underdeveloped areas. Over the years it has patronized several organizations working in these areas and helped in developing skills and taking them to the market.