It won't be an oversell to call Diwali a sparkling season—after all, the glistening houses, traditional outfits, embellished diyas and illuminating smiles contribute to the most cheerful days of the year. But, to a beauty enthusiast, Diwali is a license to go bold, radiant and glowy, amidst highlighting and contouring. Whether you are a makeup newbie or an absolute pro, these Diwali makeup looks by the Celebrity Make-Up artist, Arti Nayar will have you looking and feeling your best this festive season.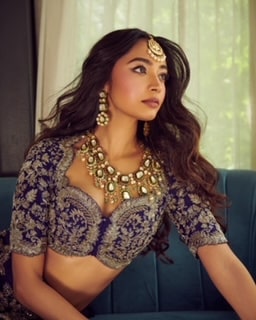 According to Arti, if you are someone who loves a pop of colours, then doing a nice bold lip is very much in trend but make sure that the skin looks very luminous and very supple. Use a little bit of a highlighter, without overdoing it. Also, keeping in mind the weather right now, in order to make sure that the makeup doesn't move, concentrate on your prep and prime to make sure your skin is well prepped and I don't mean skin care, I mean is your skin well prepped for make up because that really ensures that the makeup doesn't move over hours when attending functions.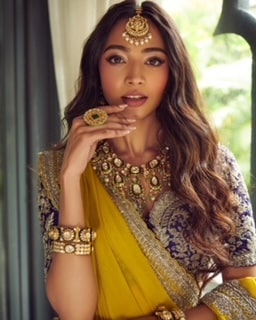 Another thing to remember which we are really seeing trending right now is skin work. Use the right correctors, right concealers, use a beauty blender to blend it. When you incorporate all this in your makeup it really changes how your make up looks. Keep a beauty blender handy. Make a small make-up pouch which can go with you wherever you go. It should have a nice lip balm, black or brown kajal and definitely your lipstick to re-touch it and a puff to dab the excessive oil from your skin.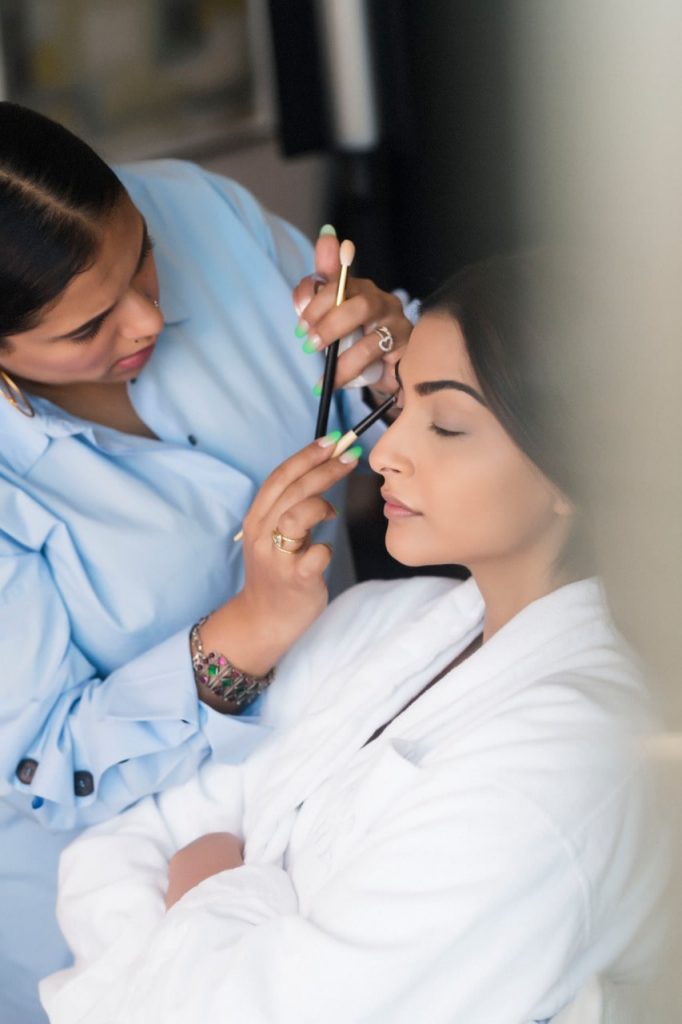 One thing to remember which I love during the festive season is if you're someone who doesn't do lips, eyes is a great way to play on the make up with. You can do smudge liners, or you can just do a beautiful well defined eyeliner like the 'Sharmila Tagore' liner which is traditional yet modern. For your lashes put two coats of mascara. It really looks very fairy and dreamy. Again when you are using a nice well defined liner you should use gel pot which gives you precision and also like glides really well onto the eye. It is equally important to groom your brows too. Comb and brush it into position so that the face looks well put together. Most importantly my most favourite thing to do is use blush. I think the blush really makes the face stand out, it brings the skin to life. You can use a crème blush or a powder blush but if you're someone who has oily skin you use a powder brush.
While Diwali is all about celebrating the triumph of good over evil and spending time with friends and family, it is also the perfect opportunity to get all dolled up and get glammed. Try these new signature Diwali makeup tips from the maverick, Arti Nayar that you'll love.
Instagram :https://instagram.com/artinayar?igshid=YmMyMTA2M2Y= https://instagram.com/easybeautybyartinayar?igshid=YmMyMTA2M2Y=