Holi time is marked with colours, enjoyment and tons of desserts to bring sweetness in your life.
So, on this special occasion, let's do some tweaking to our regular edibles and enjoy the refreshed versions with more vigour and exhilaration.
Here are a few suggestions from our sides:
1.Thandai Phirni:
Thandai, the must have delicacy of Holi is enjoyed by everyone. Mix it with the Phirni and get the best of both worlds. Soak and grind the rice coarsely. In a heavy bottom pan heat ghee and add milk to it. Add rice powder and Thandai powder to it and cook it for a while followed by putting in dry fruits. Once all the ingredients are cooked, add sugar to it and serve after cooling it down.
2.Chocolate Cinnamon Gujiya:
Enjoying the flavours of chocolate on this day is an experience of lifetime. Try chocolate cinnamon gujiya which does not need much effort. Make the dough of Gujiya and for the stuffing, fry desiccated coconut and mix it with chocochips and cinnamon powder. Add sugar if needed and fill the gujiya with it. Fry it well and dribble chocolate sauce over it.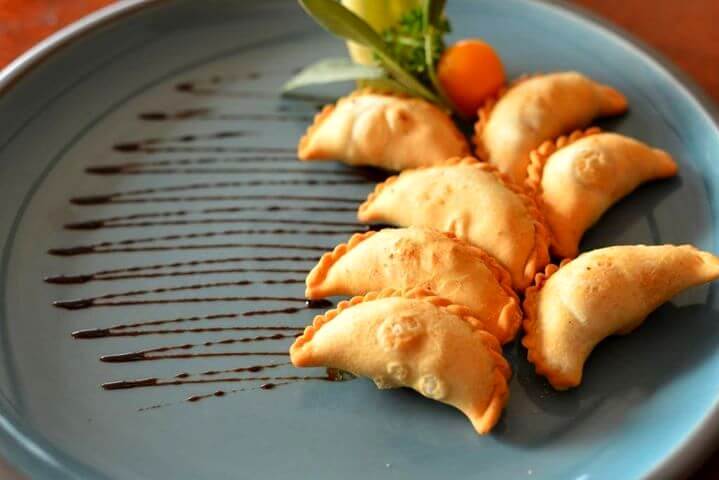 3.Apple Rabdi:
Rabdi is nothing but thick milk which is enjoyed with jalebi and many other sweets. Now bring uniqueness to it by adding the flavours of apple to it. In a pan boil full cream milk till it reduces to half and thickens. Add grated apple to it and cook for a while, followed by adding sugar. Simmer the mixture and then let it cool down. Now have a spoonful of it and enjoy the flavour.