World Dance Day Celebrations by Utsav Educational and Cultural Society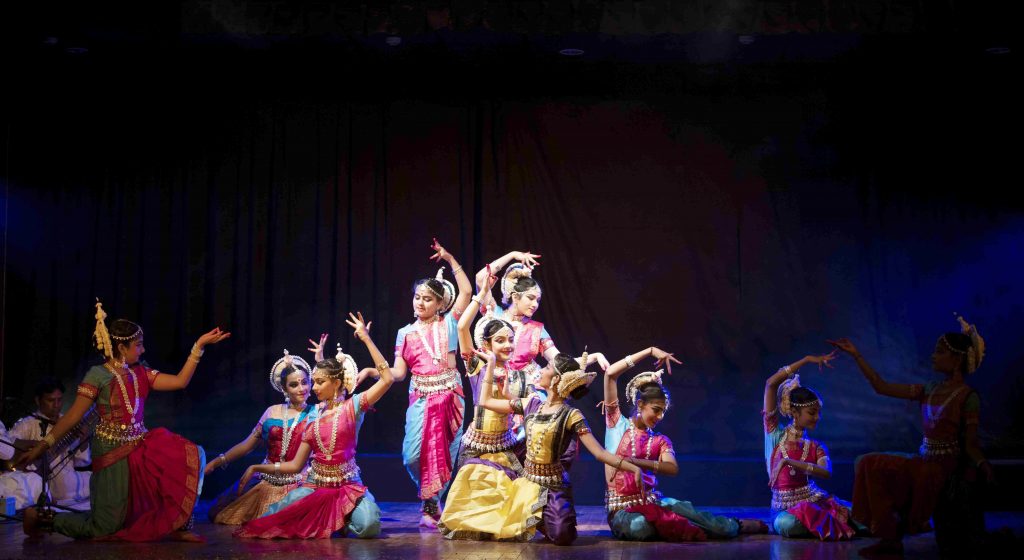 As World Dance Day approaches, Odissi exponent Smt. Ranjana Gauhar brings forth her young and budding disciples to perform on Saturday, April 22nd, 2023 at Triveni Kala Sangam at 11:45am in the 15th edition of her annual presentation, 'Su-Tarang' propelled and conceptualized by Utsav Educational and Cultural Society, founded by her. This year also marks 35 years of the existence of Utsav.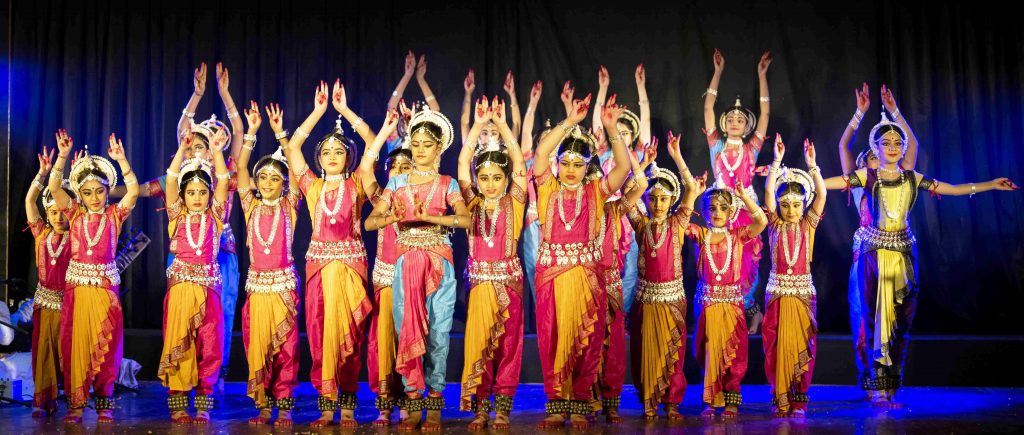 With 32 students bringing the magic alive on stage along with live music by 3 senior artists, 'Su-Tarang' is Ranjana's interpretation of making the young generation appreciate the beauty of Odissi Dance as an art and inculcate discipline in them for overall development of their personalities. It is her version of helping them imbibe the riches of Indian heritage and culture whilst enriching their intellect.
Beginning with 'Namami' – prayer of Lord Ganesha, the conquerer of all obstacles, dancers will enthral audiences with intrinsic hand gestures as they perform Pataka Tripataka (Hasth Mudra). Moving on the dancers will break into a smooth Kadachit Kalindi which is a traditional invocation performed in praise of Lord Jagannath only to transform into an more energetic portrayal of Lord Shiva as the most ascetic one during his Tandav through Jata Kata. Su-Tarang will next present the dance item called Batu which employs sculpturesque poses depicting playing of various instruments that transcends into a fast paced dance. The evening will be speckled with vibrant dances including the most revered Odissi dance form – Pallavi followed by Malli Mala representing the raas Leela between Lord Krishna and gopis, Dasavatar representing the 10 avatars of Lord Vishnu, Basant Pallavi being the sixth one in line,a short production Chandrabhaga being seventh to finally culminate into a finale by young dancers bringing the event to its end.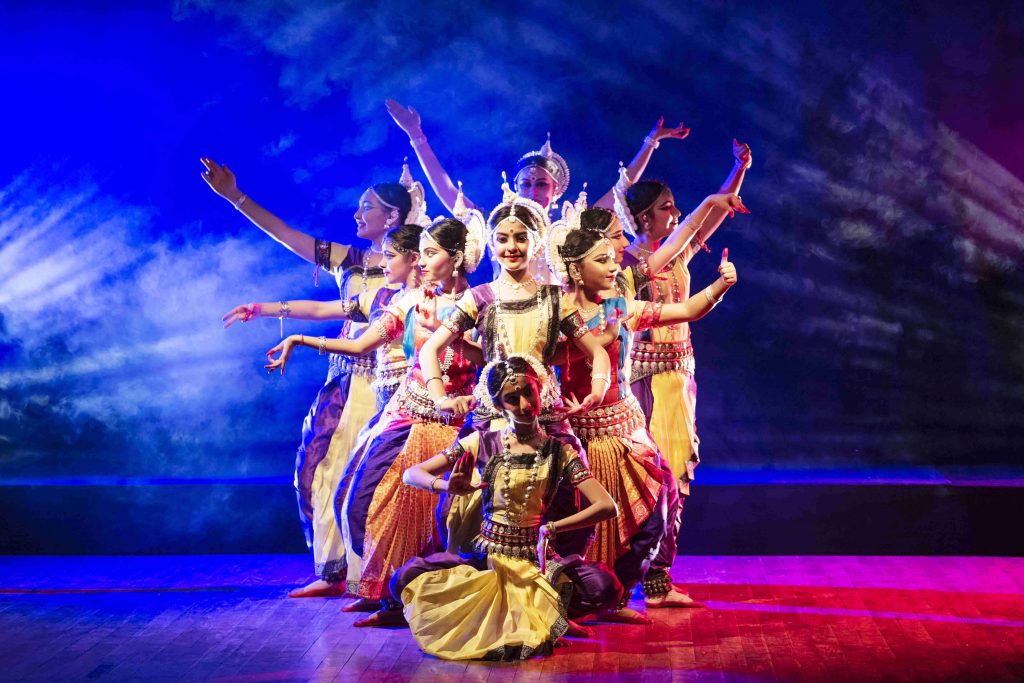 A Padmashree Awardee (2003), Smt. Ranjana Gauhar, deems it her prime responsibility to educate, train and mould young minds to imbibe the cultural values of rich traditions in the Guru- Shishya Parampara, which when practiced in daily lives, help to achieve perfection and a sense of responsibility towards self, family and the society at large.
Whilst marching forward towards creating waves and promoting Indian Dance and Culture, Ranjana remarks, "We at Utsav aim to empower the disciple through dance for maintaining harmony and balance in the society. The success story of Utsav is that we let children blossom in an environment of love and proper guidance. They are nurtured through disciplined training and are given opportunities to express themselves by showcasing their talent on stage year after year."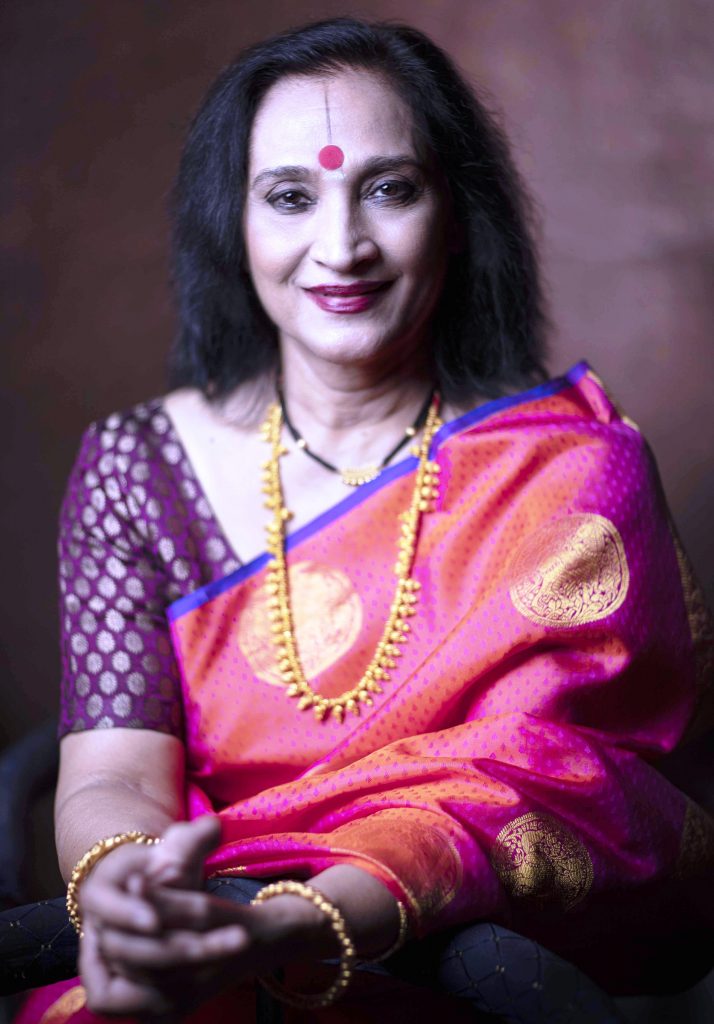 Accredited with umpteen of prestigious accolades including National Sangeet Natak Akademi Award (2007), Senior Fellowship for her research in the temple tradition of Odissi dance by the Ministry of Culture, Government of India, the Indira Gandhi Priyadarshini Award and Mahari Award , Delhi Ratna Award, Ranjana ji's performances bear the signature of a distinctive style because of her extensive training in Chhau, Kathak and Manipuri as well. Her extensive background has led her to boldly explore and reach out to other creative expressions such as authoring a book "Odissi, The Dance Divine", which was released in 2007.
About Smt. Ranjana Gauhar:
Smt. Ranjana Gauhar, who has trained under the legendary Guru Mayadhar Rauthad, took Philosophy Honours for her graduation followed by a master's degree in English Literature. Her education and creative skills saw her rise in name and fame in her pursuit of art at a pace few can match. Her talent in blending the traditional with the contemporary, her imagery, which is both innovative and individualistic, has made Ranjana all the more appealing to the audience at home and abroad.
Gaiety, grace and strength are the hallmark of Ranjana's performances, compelling the spell-bound audiences to describe her recital as an experience in sublime spiritual odyssey. Ranjanaji has travelled with her art of Odissi dance across the length and breadth of the country. She has participated in prestigious dance festivals including Khajuraho Festival, Kalidas Festival in Ujjain and Smt. Rukmini Devi Arundale Centenary Festival at Kalakshetra. This cultural ambassador of India has performed at the Festival of India, Queen Elizabeth Royal Festival Hall, The Royal Hall of Plymouth, the Commonwealth Institute, Oxford university, Midlands Arts Centre, Birmingham, Dahlem Museum, Berlin, West Germany besides having performed in other cities in Germany, Italy, France, Greece, Serbia, Cyprus, Kuwait, Switzerland, Tunisia, Yugoslavia, Japan, Holland, Poland, Czechoslovakia, Austria, Croatia and Latin American Countries like Colombia, Ecuador, Panama and Mexico. In Mexico, Ranjana represented India at the Cervantino Festival. She has also exposed the beauty of Odissi dance to audiences in Cambodia, Bhutan, Vietnam , Korea and Sri Lanka, the continent of Africa, Mauritius and Egypt. Recently she alongside with her troupe has performed in Spain, Argentina as well as the Dominican Republic. She has given solo and group recitals in some of these Festivals.
She is also actively involved in creating awareness through presenting lec-dems in rural and semi rural regions of the country. Ranjanaji is the Founder-President and moving spirit behind the non-governmental organization 'Utsav Educational and Cultural Society – Ranjana's Odissi Dance Academy' started by her in 1987 where she uses her experience and commitment for the teaching of Odissi dance and music in the Guru Shishya Parampara.