Little girls are stealing hearts on the Internet.
From stars to netizens, everyone is in awe with these cuties!
Wonder who?
Kunal Kemmu and Soha Ali Khan's munchkin, Inaaya Kemmu is the star!
Reciting Gayatri mantra without stammering and look at that face and eyes, one wants to eat her up (not literally).
On the occasion of Bhai Dooj, Kunal shared this precious video of his daughter on Instagram that was captured by Soha. Definitely, a treasured memory.
See the reactions of Bollywood celebs: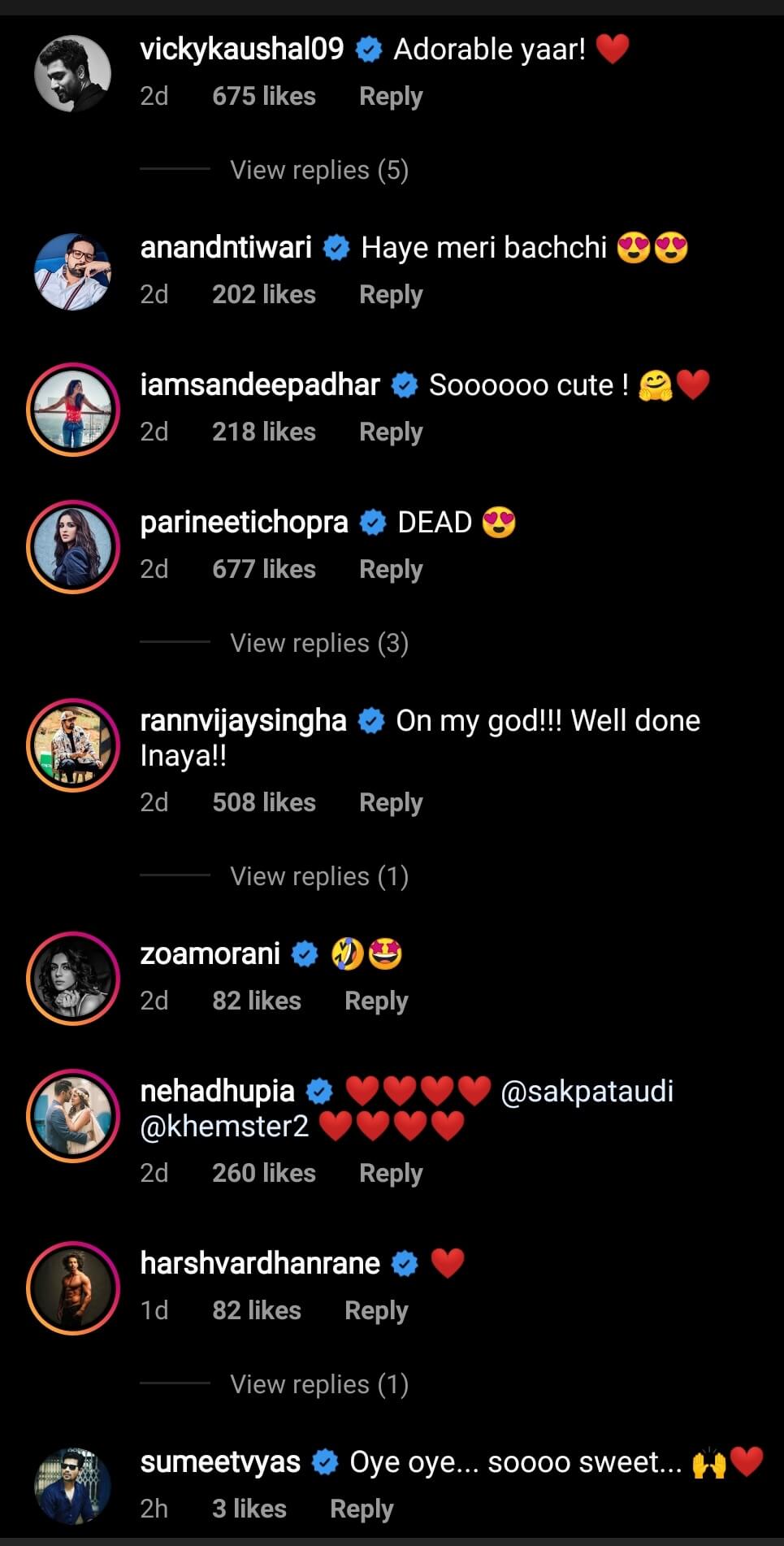 It's Halloween, instead of looking spooky, Inaaya looks super adorable in her costume and what are those expressions, cannot deal!
Soha shared a glimpse of her daughter's look on Instagram, writing, "Peek a boo!! 👻
On the other hand, Kannada actor Yash and Radhika Pandit's princess Ayra is taking social media by storm. The 'KGF' actor posted a video with his family to wish his fans on Diwali. While, the actor wished, Ayra kept playing with her hands and said cute nothings in her own language.
Sharing it on Instagram, Yash wrote, "It's our lil one's first Deepavali…it couldn't get anymore special. HAPPY DEEPAVALI from us to you all…oh and Ayra had something special to say too.. u got it? 😉 Have a safe and blessed one 🙏".
In the last video, Yash hinted at something but the secret is finally revealed!
Ayra has become an elder sister!
Yash and Radhika are blessed with a baby boy!
Sharing the news with a conversation between Ayra and her baby brother on Instagram, Yash wrote, "30/10/2019 – 👶🏻❤…come on! Mother and child are okay. This love of yours…my heart is filled with the wishes. 🙏🏼 #NimmaYash #NimmaRP".