Available Through Tessera India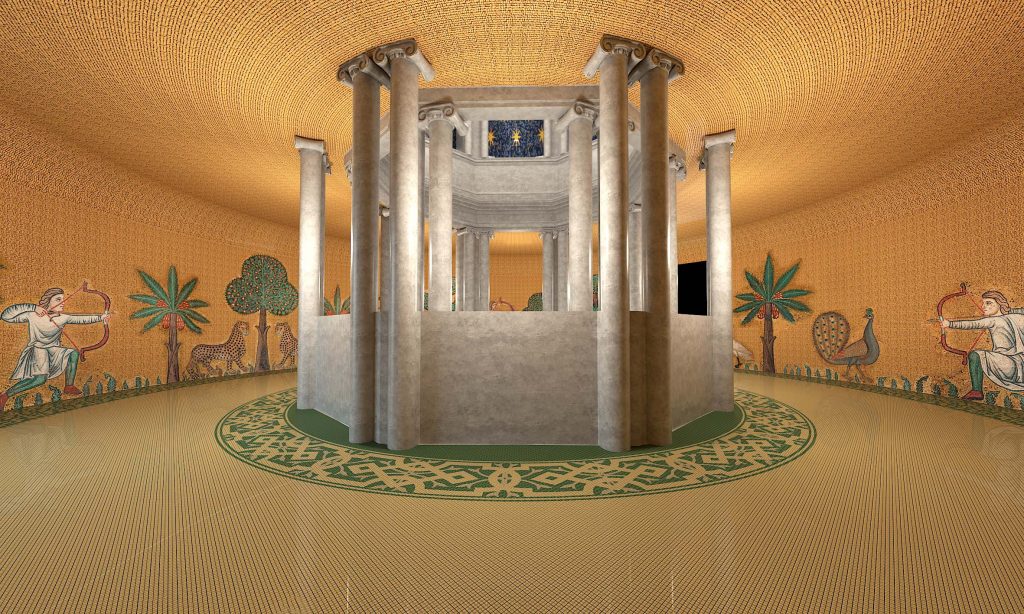 Renowned worldwide for its exquisite mosaic creations that epitomize superior craftsmanship, design and technology, SICIS' mosaics have been used to decorate the 'Theatre of Memory', house of Michelangelo's David reproduction in the Italian Pavilion at the Dubai Expo.
Adorned with an enchanting golden veil, the 'Theatre of Memory' at the Italian Pavilion of the Dubai Expo is hosting a special guest: Michelangelo's David 3D twin brother.SICIS, an Italian company of excellence and Platinum sponsor of the Italian Pavilion, is the creator of the mosaic veil, a true work within the work. Tesserae in glass and gold – SICIS recreatedelements from the original mosaics of Palazzo dei Normanni and the Palatine Chapel in Palermo – run along the walls surrounding the theatre. The dome of the tower instead, is inspired bythe starry sky of the vault of Galla Placidia in Ravenna.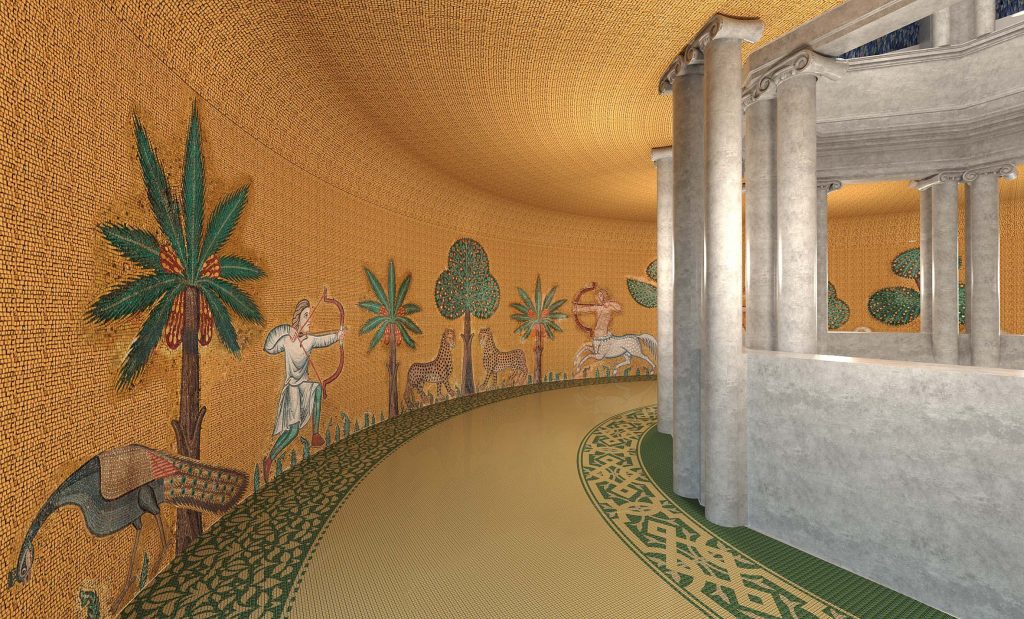 To elaborate these formidable mosaic tales over two and a half million mosaic tesserae were used, created according to state-of-the-art processes. Each tessera was worked and laid by hand by mosaic masters at the Ravenna atelier and only later transported and installed in their final destination to give life to each section of the project.
For over thirty years, SICIS, synonymous of creative thinking and operating out of the box, produces in its factory mosaic and artistic mosaics using material strictly made in Italy, born from R&D in a perfect combine with ancient techniques. A contemporary adaptation of a noble and formidable past.
SICIS embraces fully the cultural and symbolic value of the Italian Pavilion at the first Universal Exposition hosted by a Middle East country, and its theme: Beauty Unites People. And through these works SICIS contributes by making the space itself a place capable of offering an unforgettable experience not only for the events hosted but for the grandeur of the decorative architectural project, a gallery where you can meet Italian style, culture, history, craftsmanship, industry and passion.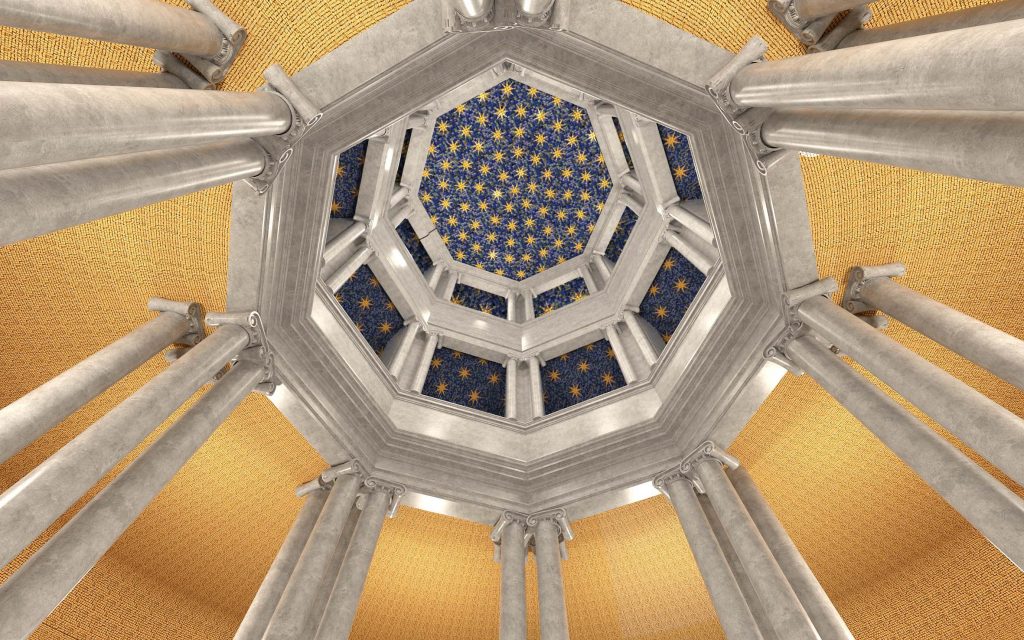 For SICIS, this is a very familiar process, one confronted everyday. Each day, SICIS creates art and products to stand out, unique mosaics, unparalleled glass slabs but also fabrics, furnishings and objects of pure elegance, jewels and watches that retain a distinctive soul. Incomparable miniatures in micromosaic combined with precious stones, immersive compositions between gemology and decorative science.
About Tessera India
Born out of a passion for art, design and architecture, Tessera India is a collaborative effort of Kekin Shah, Falgun Shroff & Dhara Shroff. It combines the experience of more than two decades in the Indian design industry and the expertise of one of the country's most sought-after architects. Tessera's purpose is to curate experiences by introducing unique luxury design brands in India to weave home collections that are personal, exclusive and tailor-made.
About Sicis
Sicis began its journey in 1987 in Ravenna, Italy, under the direction of Maurizio Leo Placuzzi. Since then, it has revolutionized the industry of mosaic through superior craftsmanship, design and technology. Through the age-old technique, each tessera is hand cut and made in Italy, by some of the most talented artisans.
Italy being a hub for traditional mosaic draws inspiration from design, fashion and art movements across the world. SICIS personifies this Italian eye for beauty, penchant for luxury and sense of pride in its rich heritage.
Diverse materials like stone, marble, Murano glass, wood, platinum, gold, come to life through a language that is unique and timeless.
Availability:
Delhi
356-357,
Mehrauli-Gurgaon Road,
Sultanpur, New Delhi
110030
Mumbai
B-803 Hubtown Solaris,
NS Phadke road, Andheri
East, Mumbai 400069
Website: https://www.tesseraindia.com/