Luxury and art is synonymous with Sicis when it comes to their mosaic collections, their most prestigious offering to the design world.  What was once a simple material, mosaic today has a contemporary dimension thanks to Sicis — it is a communication tool that expresses trends and lifestyles. The handcrafted goodness of mosaics, and the continuous research Sicis undertakes enables the brand to come up with new designs time and again.
Luxury bathrooms and Sicis mosaics go a long way… they are an essential ingredient to bring in character and glamour to this humble space. Listed below are some mosaic collections to create that perfect Sicis bathroom, which most definitely would stand-out with its striking beauty.
Diamond Collection: Rhombus-shaped tesserae forms the base of the mesmerising three-dimensional artwork created using the Diamond Collection. They are apt for creating a wall with geometrical patterns and abstract designs.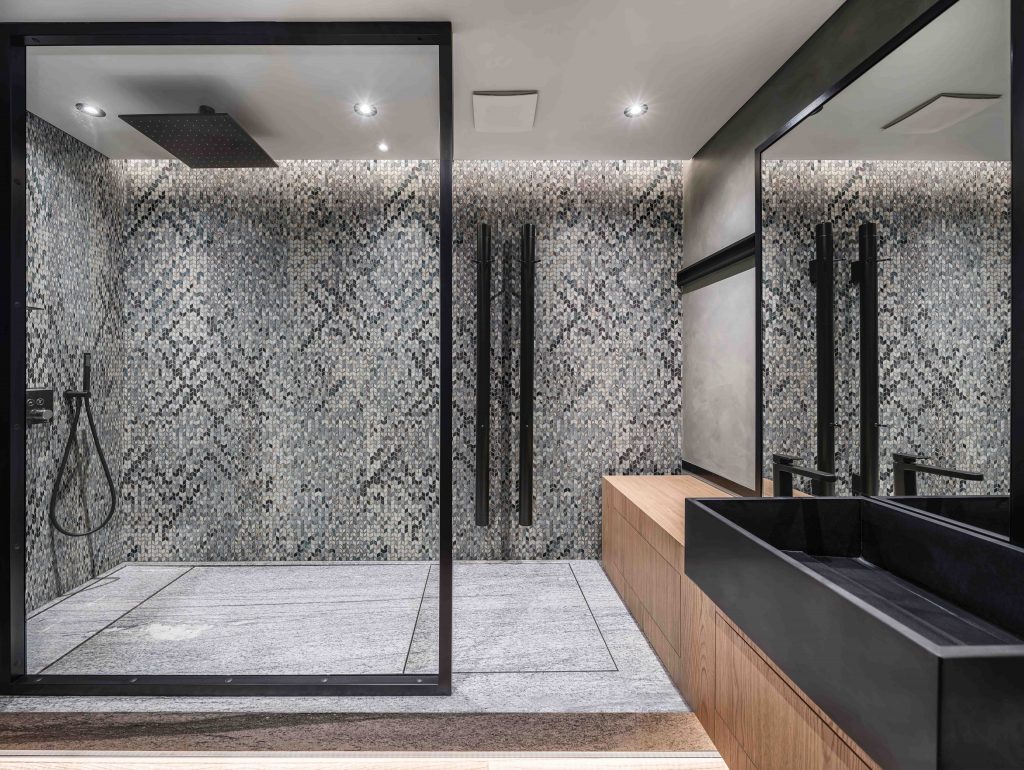 Butterfly Collection: One can bring the hues and playfulness of the beautiful butterflies into the bathrooms with the innumerable colour options available in this series. One can either design a wall creating butterfly motifs with mosaics, or compose a butterfly using them (read mosaics) on a separate surface, and mount them to the bathroom wall — either way, it's a work of art.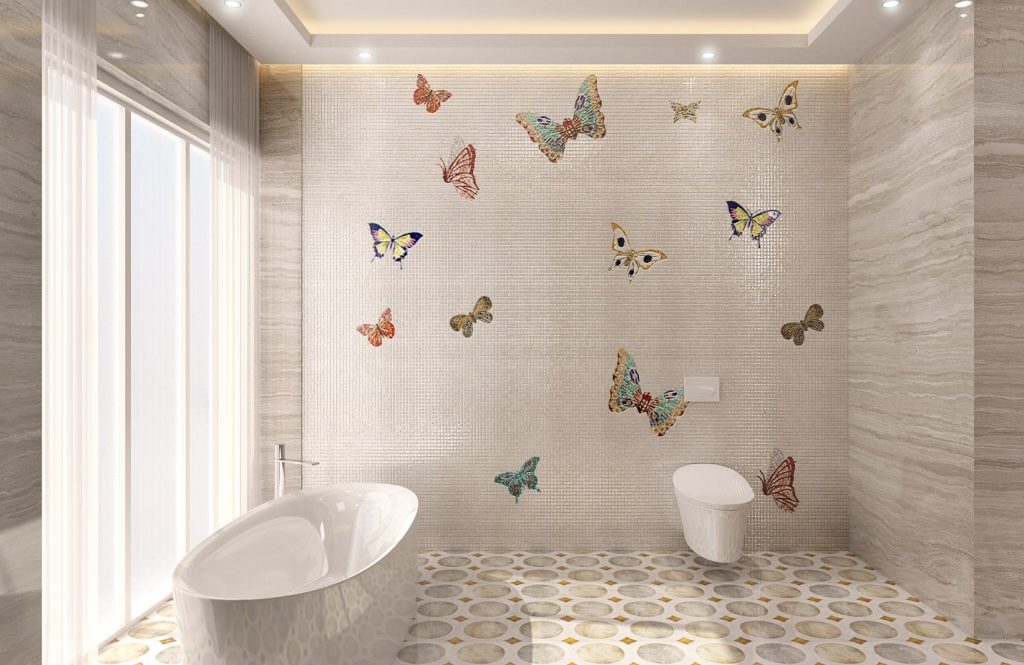 i'Pix Collection: A pixel is universally defined as the smallest single component of a digital image, and the I'Pix Collection spells-out texture and design utilising mosaic chips. Here, Sicis' diverse glass mosaic collections (including transparent, iridescent, mirrored and textured materials) are used to create a beautiful composition. With over 500 colours in the offing, one is spoilt for choice.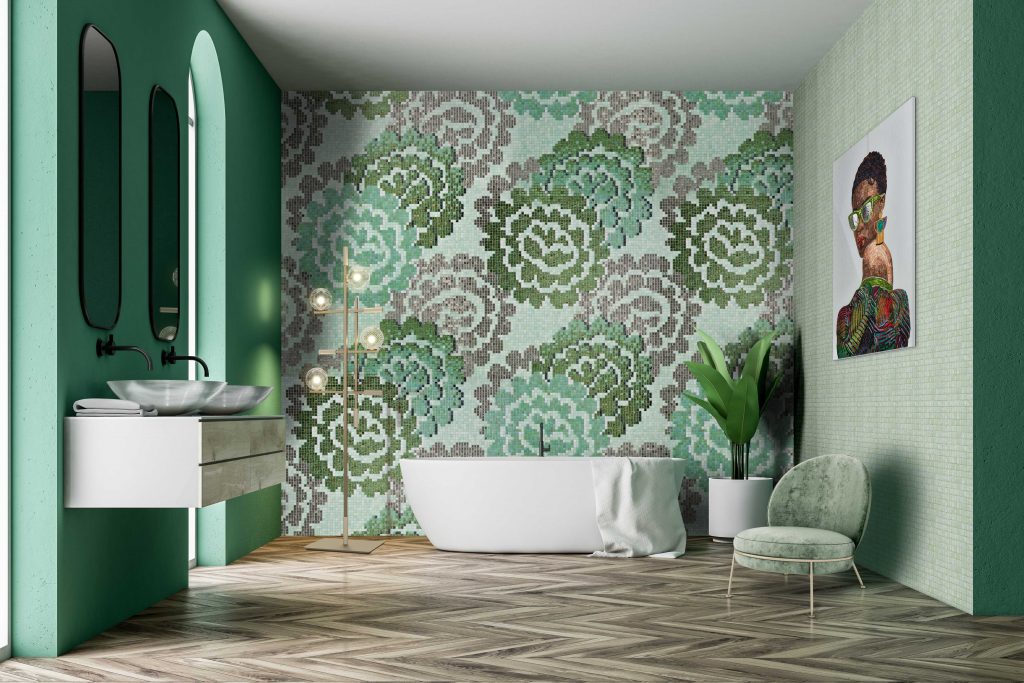 Shades Collection: This collection of portraits celebrates and honours the power of women — they've found a new voice, a new face and is the face of the future. With this collection, stylists and artists of the Maison want to enhance the power of women themselves, through their faces, their strong and contemporary personalities. Sun glasses are the central element of each portrait and they add fluidity, softness and sensuality to the works. The portraits come already laid on a white metal support of the same size.
Art Couture Collection: As the name suggests, every single piece of glass mosaic from this series would create a living work of art. The gorgeous colours options (55 in all) include gold, platinum, metallic bronze, violet, red and a host of other exciting hues in varied shapes and sizes. The different colours and overlapping shapes create depths that intrigue the senses, making walls that add beauty to your spaces, and life.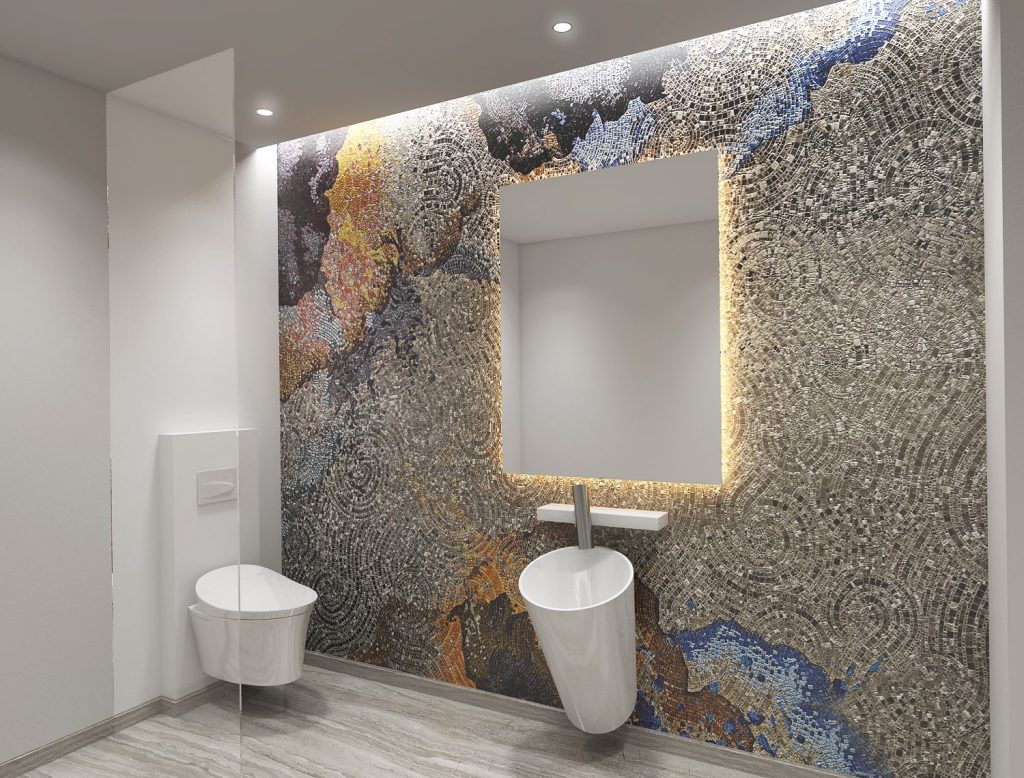 About Tessera India
Born out of a passion for art, design and architecture, Tessera India is a collaborative effort of Kekin Shah and Falgun Shroff. It combines the experience of more than two decades in the Indian design industry and the expertise of one of the country's most sought-after architects. Tessera's purpose is to curate experiences by introducing unique luxury design brands in India to weave home collections that are personal, exclusive and tailor-made.
About Sicis
Sicis began its journey in 1987 in Ravenna, Italy, under the direction of Maurizio Leo Placuzzi. Since then, it has revolutionized the industry of mosaic through superior craftsmanship, design and technology. Through the age-old technique, each tessera is hand cut and made in Italy, by some of the most talented artisans.
Italy being a hub for traditional mosaic draws inspiration from design, fashion and art movements across the world. SICIS personifies this Italian eye for beauty, penchant for luxury and sense of pride in its rich heritage.
Diverse materials like stone, marble, Murano glass, vitrified tile, wood, platinum, gold, come to life through a language that is unique and timeless.