Even whilst a majority of sectors were affected by COVID-19, the gifting industry expediently continued to climb the growth charts on the back of health, wellness and other value-driven products. Gearing up for its 2022 edition, Messe Frankfurt India's collocated consumer goods shows will showcase some of the most innovative trends in the Indian market.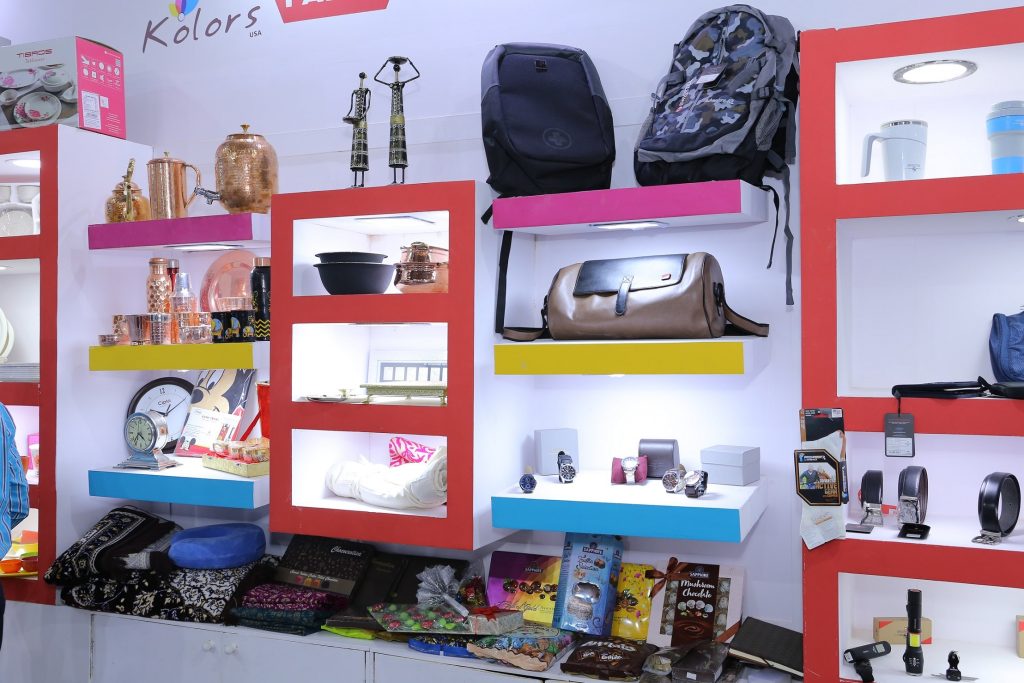 There has been momentous growth in corporate gifting industry in the recent years with businesses realising its tremendous value and impact in nurturing B2E and B2C relations. Honing a strong gifting culture, the Indian gifting market is pegged at INR 2,50,000 crores out of which INR 12,000 crores is owned by the corporate gifting segment, and continues to grow at the rate of 200% per annum*. The ticket size of gifting has gone up as well.
Contemporary and evolving trends in gifting
Ever since the pandemic outbreak, health and wellness products have seen unsurmountable demand and the gifting industry has adapted to it quite well. As personal well-being continues to remain utmost priority in the current scheme of things, the corporate gifting segment will be led by consistent market trends.
Customised gifts with personalised packaging are highly popular these days as they can greatly elevate the perceived value of any gift. For businesses, personalised gifting has proven to be a highly effective tool in captivating interest and making more meaningful connections.
Alongside personalisation, the most important factor in gifting is the value delivery or "usefulness" of the gift. Value-driven gifting has become a global trend over time, inculcating unique attributes that provide a strong value to the receiver. Innovative, sustainable gifting and 'Make in India' products are great examples of value-driven gifting which can be an effective medium in attracting attention towards one's brand.
Going forward, the focus of corporate gifting strategy for companies should be to deliver a unique and personal impression rather than just material delivery, as this will effectively allow them to stand out from the rest.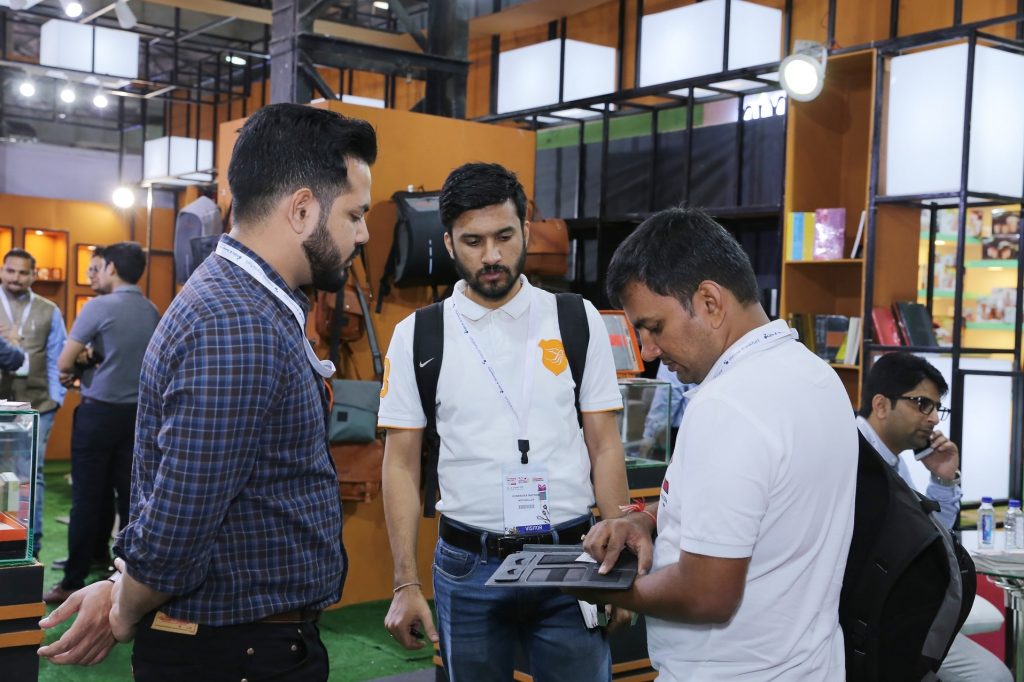 Leading collocated consumer goods shows to unite gifting, stationery, home décor and interior industry
India's top B2B trade exhibition for the gifting industry, Corporate Gifts Show is all set to return alongside Paperworld India and Interior Lifestyle India presented by Ambiente India at Jio World Convention Centre (JWCC) from 12 – 14 May 2022.
Returning after a three-year hiatus, Corporate Gifts Show 2022 will showcase a plethora of gifts and merchandise to choose from. It will feature premium gifting products ranging across apparels, sportswear and uniform, bags and luggage, electronic & digital gifts, desktop accessories, grooming gifts, perfumes, fragrances & candles, advertising and promotional gifts, food & beverage gifts, premium & lifestyle gifts, as well as health & wellness. Top companies including, Adidas, Ad Gifts, Ambrane India, Attitude, Boat, Bombay Shaving Company, Classic Themes, I-Gear, Jack and Jones, Koras India, Mario Gallery, Only, Puma, Scott International, Seedeer India Pvt Ltd, Skechers, Techzo, and Vero Moda will be a part of this new edition hosted by Messe Frankfurt India and Netlink Solutions (India) Ltd.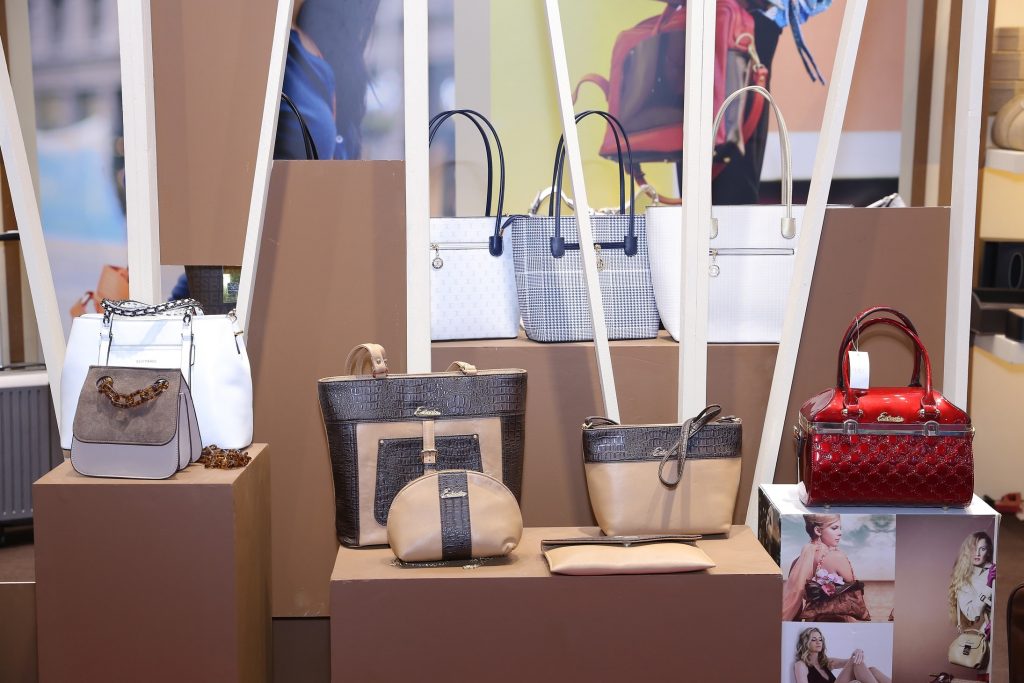 This year, Corporate Gifts Show 2022 will highlight what's new and trending in the effervescent world of gifting:
Smart electronics for gifting
Intiginis Promotions will showcase a range of smart electronic products from Techzo at Corporate Gifts Show 2022, including: LED desk lamp cum wireless charger, smart flask with active temperature display and in-built tea filter, wireless-portable vacuum cleaner, flexible torch with magnetic and telescopic attachment and so on.
Gifting with a noble cause
Supporting specially-abled artists, The Mouth and Foot Painting Artists Association (MFPA) sells paintings, artworks and other handicrafts such as clothes, home décor items and stationery providing them with an independent livelihood. MFPA will showcase their artistic designs and products at Corporate Gifts Show 2022.
Anti-microbial, sustainable and skin-friendly towels
The surge in demand for anti-viral and anti-bacterial products has brought new life-changing innovations into light. Standing as a prime example, Doctor Towels produces an array of towels that are not only anti-microbial and skin-friendly, but also made from sustainable natural fibres like cotton, banana yarn as well as bamboo fibre.
Wide range of personalised leather accessories
A budding Indian startup, The Messy Corner are ready to showcase personalised gifting choices in leather bound products such as diaries, laptop and Ipad sleeves, travel pouch and wallets, AirPods covers and sling bags before the Indian consumers.
Products engraved with creative and legendary designs
Mario Gallery produces customisable gifting products and merchandise dedicated to the work of Legendary Artist Mario de Miranda including crockery, lightings, murals, homeware, bags, apparels and stationery items which will be curated during the exhibition.
Apparels and accessories from top brands
As an Indian family-owned business, Kasa Enterprises offers PAN India networking solutions by taking exclusive rights from brands. At Corporate Gifts Show 2022, the Bangalore-based brand will be showcasing a wide variety of apparels and accessories from fashion brands like Jack & Jones, Only and Vero Moda.
Providing endless choices in gifting
Seedeer India can import products from any corner of the world and bringing them to its consumer's doorstep, thanks to its powerful and widespread logistics network. Its consumers can choose from 3 million SKUs spread across consumer electronics, apparels, accessories, footwear, bags and luggage, toys and stationery, gifting, home and kitchen as well as automobile accessories.
Corporate Gifts Show 2022 will give the participating brands a strong and promising platform to showcase their latest innovations and offerings for the gifting segment, furthermore engage in productive business networking and contribute to India's rising demand in the premium and corporate gifting segment.
For more information: www.corporategiftsshow.com | www.paperworldindia.com | www.interiorlifestyleindia.com