International Women's day is celebrated as a focal point in the movement for women's right all over the world. Over the years, activists have protested for women's rights and issues with all their power and now everyone celebrates their courage and the sacrifices they made for women to this day.
In this digital era, we see women celebs, NGO's and influencers spreading the word throughout the world on how women are strong and powerful and will always be treated equally. Digital content creators now have proven to be the most impactful because this generation has been addicted to social media platforms and often choose it as their go-to for anything. Be it a male or female, digital content creators are making bold statements and showing their support for women all over the world.
This Women's Day, we are celebrating the below female digital content creators:
1.Niharika NM who is making us laugh through her funny and quirky content,  is the only solo creator to be chosen to represent India twice in a row at YouTube's Creators for Change. She is one of the fastest to cross a million followers on Instagram with a span of 2 months only (October 2020 – 100k to December 2020 – 1 million)
An engineer who is now pursuing her MBA in the USA along with juggling digital content creation, Niharika always had a love for theatre. Growing up, she had always been attracted to plays and movies, but the idea of being a part of such productions seemed too wishful. Having been introduced to YouTube when she was in Class 10, but it was nearly three years later that she started expressing herself on the Internet through her videos. She gained popularity through short, funny skits, entertaining viewers with her own brand of observational comedy.
Link: https://instagram.com/niharika_nm?igshid=121erk930jhk4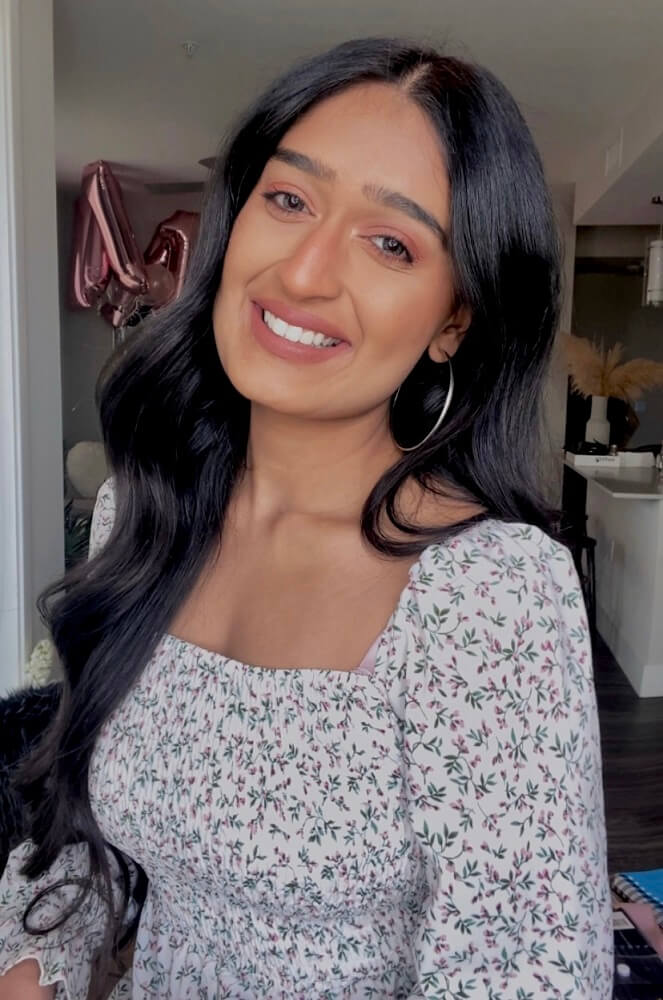 2.Niyu of Abhi and Niyu aka Following Love – Forbes India 30 under 30, 2021- Digital content creator Niyati Mavinkurve aka Niyu is famous for their series #100ReasonsToLoveIndia where she and Abhi travelled across India to find 100 heartwarming stories of change, positivity, and inspiration across India.
Their first video that went viral was a video urging people to look for alternatives to polluting POP and paint Ganesh idols. Since then, their well researched videos have been shared on social media, even by celebrities.
Their video on 3 winners of the National Startup Awards was shared by the Minister of Railways and Commerce, Piyush Goel, on his Twitter Channel. They pick up environmental issues, such as the destruction of forests in Goa's Mollem which has over 1.3 million views on YouTube and 8.6 million views on Instagram. The Save Mollem team was able to get over 3.5 lakh email objections in a few days of the protests. Their videos on Data Privacy started a conversation about data security and got 52 lakh views on Instagram alone. Concerned by the floods in Assam, they made a video asking people to donate and their audience donated Rs. 1,30,000 via Facebook 's donate button. The duo pledged to donate all profits from their limited edition merch line and donated Rs. 1 lakh for both Bihar and Assam flood relief. Recently, for the Uttarakhand floods, till date, the duo raised and donated INR 35,000 through their YouTube and Facebook ad revenue.
Abhi and Niyu started their page to talk about positive, impactful ideas and to inspire offline action from online content. It was a way to change the way our negative feeds operated and replace negative news with positive, action oriented news that made some change. They decode and simplify issues for millennials and believe small steps lead to big outcomes in the future. Their videos span different genres like history, environment and sustainability, policy discussions, social commentary, economics, personal finance, among others.
Link:https://instagram.com/abhiandniyu?igshid=1gw2m5gk6y9pk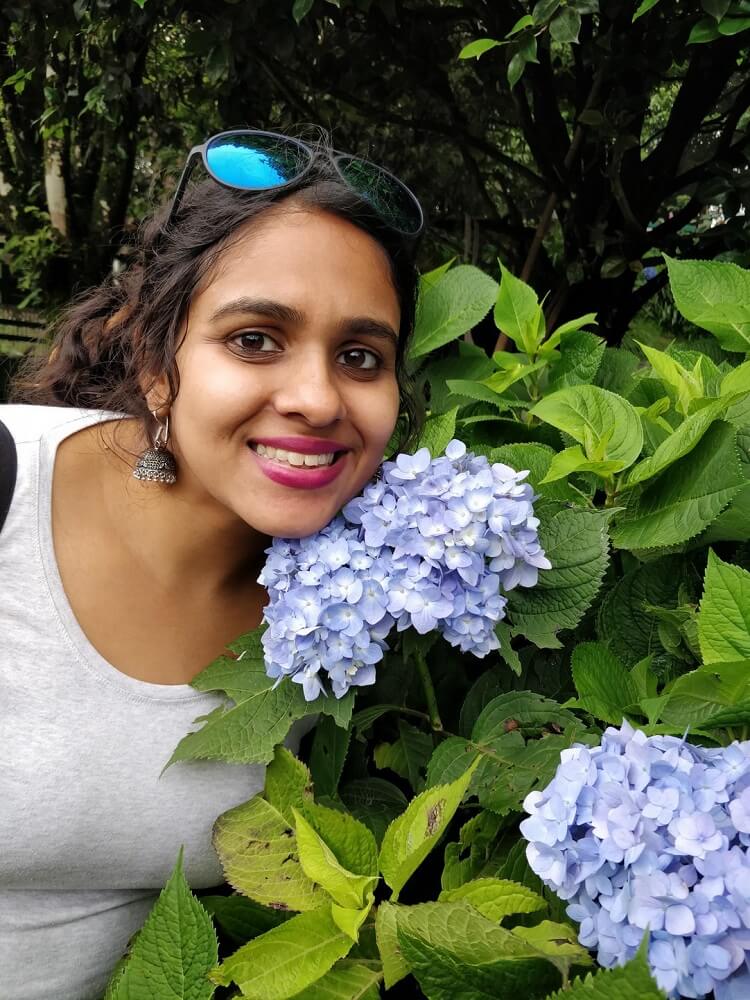 3.Anisha Dixit – A girl-centric comedy YouTuber, she is popularly known for the new spin that she brings on to the day-to-day activities of us Indians, and most importantly women. Previously known as Rickshawali, she has a fast-growing number of followers –at 2.7 million subscribers on YouTube and above 450K followers on Instagram.
Anisha's primary motive is to inspire girls through her channel. In that respect, she had a once-in-a-lifetime opportunity to meet President Barack Obama to talk about her aim to do more for women all around the world.
Link: https://instagram.com/anishadixit?igshid=bhhy0udn2yvn
4.Dr Richa Negi– The 25-year-old, who works with Brihanmumbai Municipal Corporation (BMC) is known for her viral video of grooving to Nora Fatehi's 'Garmi' in a PPE suit that went viral on the internet. The video crossed 2.04 crore views and was shared by actors Varun Dhawan, Nora Fatehi, singer Badshah and even Union Minister Smriti Irani.
Link: https://instagram.com/dr.richa.negi?igshid=svb2mp0w04d8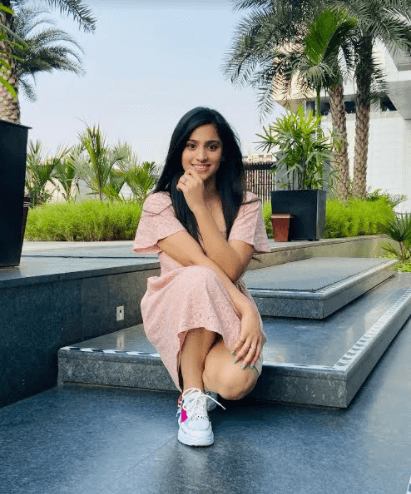 5.Vishakha Fulsunge aka RiderGirl Vishakha -India's first female motovlogger, from facing gender bias to becoming India's first female motovlogger, Vishakha Fulsunge has come a long way, and now wants to train young girls in motovlogging.
Vishakha Fulsunge, now holds two India Book Of Records including the title of being the first female rider to cross Bay of Bengal  and ride across Andaman Islands.
With over 800k+ subscribers on Youtube, this ridergirl is rewriting the standards of the motovlogging industry with her unique take on solo female travelling across the subcontinent. From being the fastest girl on the KTM Circuit Race at Vroom 2016 to covering difficult terrains of Leh, Ladakh region.
Link: https://instagram.com/ridergirlvishakha?igshid=1k5c7etnloy4m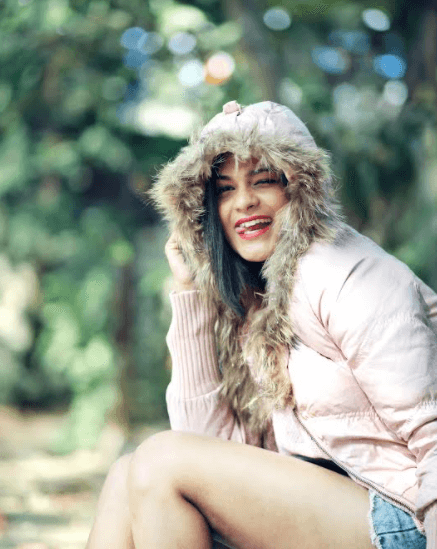 6.Shraddha Gurung aka LilMissGurung is extremely popular for her informative content on makeup and grooming needs amongst millennials. Also known as LilMissGurung, this 23-year-old has been very vocal about body and skin positivity with an education-based approach for all her grooming videos.  Through her channel, she encourages people to feel comfortable in their own skin and bring out the best facets of their personality and embrace their uniqueness. A passionate advocate of mental health and due to the fact that she has faced anxiety, bullying, and body shaming in the past, she has a series called 'We need to talk' which helps youth come to terms with issues they are struggling with and learn how to address them.
Link:https://instagram.com/lilmissgurung?igshid=1q3us2lj2ja8q