Brodha V Explores the Complexities of Love with New Release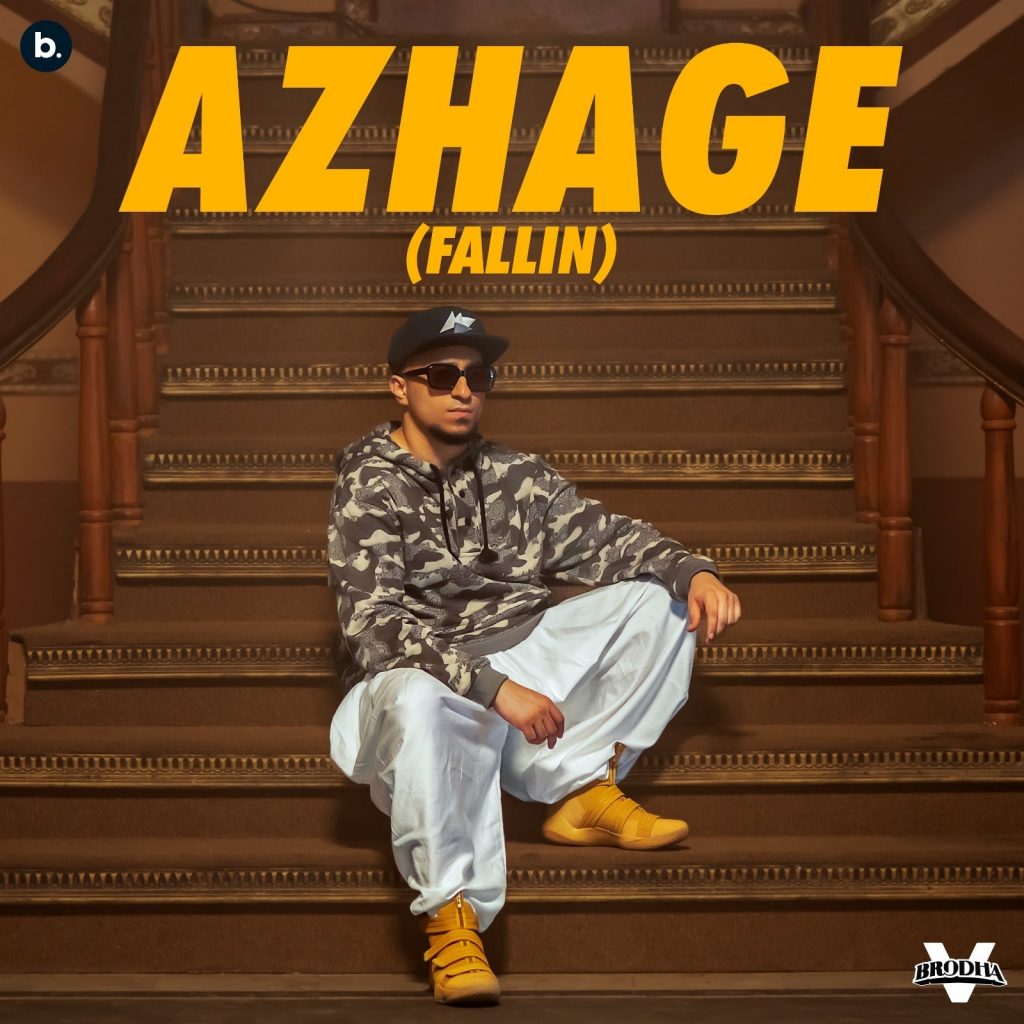 Bengaluru rapper Brodha V is set to release a new love song that is sure to captivate listeners everywhere. Titled Azhage (Fallin), the track showcases the artist's signature flow and evocative lyricism, drawing inspiration from his personal experiences with love and relationships and his perception of beauty.
The song is produced and conceptualized by Brodha V himself, He has crafted a sound that is both nostalgic and contemporary, incorporating elements of hip-hop and classical music to create a unique and captivating listening experience. A style not unexplored for Brodha V.
On exploring love Brodha V, Rapper & Musician says "Azhage (Fallin) is a musical rendition of a love letter. It is an ode to love in all its forms and the beauty it brings in our lives. The anticipation of new love and the pain of separation and longing that comes with being in love is one of the key subjects the song addresses and beauty. It just came naturally to me to create this fusion of modern and classical. I wanted to portray the evolution of love but also the fact that the overall idea of love may transcend and take many shapes and forms but the core value remains the same. Everything from the look and the feel to the song in itself is a marriage of two worlds coming together to unite as one entity just as two people in love do."
Fans of Brodha V's previous work can expect the same high level of quality and creativity in this new release. With its infectious melody and heartfelt lyrics, Azhage (Fallin) is sure to become a favorite among fans of love songs and hip-hop alike. It is also not typical of Indian rappers to make love songs, the innovator that he is, Brodha V decided to do something that he has never done before and wanted to open up the space for experimentation and make the genre all the more dynamic and inclusive.
The song is set to be released on 11th May 2023 and will be accompanied by a music video directed by Sujish Das & Vivian Ambrose, which will further enhance the emotional impact of the song seeing as how they have worked with Shivanand on various projects before and have a natural chemistry with him that empowers them to bring to life Brodha V's vision.
Watch The Video here: https://www.youtube.com/watch?v=nqn35GMRTgI
Listen Here: https://open.spotify.com/track/6K3Jpn3gocuX0FDkSFaLUE?si=01eea2580d574942
For more information on Brodha V and his music, please visit his YouTube. About Brodha V: Vighnesh Shivanand, also known as Brodha V is an O.G's O.G. he is widely credited for having made English language rap mainstream in India. The multilingual rapper is a key proponent in the movement of rap & hip hop in the country and is considered by many as the real face of Indian rap.
His versatility is unmatched and he is beloved for his ability to combine multiple languages in one song and has been a very prominent figure in bringing a modern flavor and much needed exposure to South Indian languages. Brodha V represents a lot of what the origin story of hip hop looks like in India.
From slick verses to modern sounds, Brodha V is a revolutionary in every sense of the word. He is also credited for being the only rapper to bring together devotion and hip hop in his own unique style which is both original and refreshing.
A lot of his work is quintessentially urban with hints of political commentary which is fearless and poignant. An out and out Bangalore boy, the hitmaker is an essential thread with which the fabric of hip hop is woven from. His career and presence in the Hip Hop space birthed the rap movement and contributed largely to the evolution of the hip hop eco space today.