Finally, Rohit Sharma has taken the flight for Australia to join the Indian team for the Down Under Test series. The hitman was undergoing fitness training at National Cricket Academy in Bengaluru and as soon as he passed the test, he caught the flight for the Aussie land.
Opener for India, Rohit Sharma has his best batting record against Australia in their home ground. Excited to play and wear the national jersey, he shared a selfie of himself from the flight on Instagram story where he's posing with a thumbs up while wearing a facemask. See: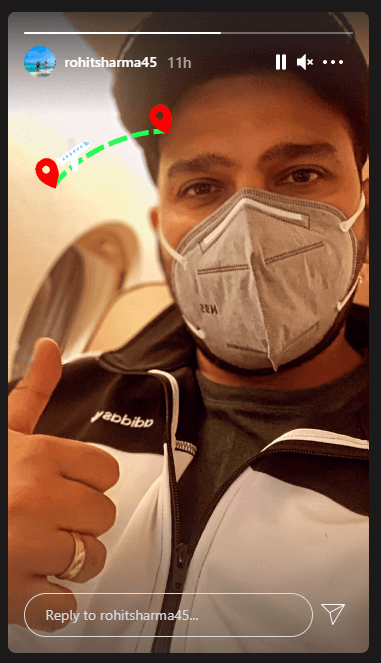 With the Test series starting from 17 December, the Indian team is in full swing preparing themselves for the long format of the game. The pink ball Test matches will be day-night and players are busy with nets practice as they await the arrival of Rohit Sharma.
Captain of the Indian team, Virat Kohli shared a collage picture on Instagram which shows the vigorous practice the boys are doing ahead of the first Test that begins tomorrow. Kohli is seen practicing his batting and sharpening his fielding skills while wearing shorts and India's practice t-shirt.
The cricketer will fly back to India after the first match to join his wife Anushka Sharma for the birth of their first child, paternity leave is granted by the BCCI. Meanwhile, posting the picture on social media, Kohli stated that he is excited to be back to play Test cricket and is looking forward to a competitive game against Australia in Adelaide.