BY: S Juneja
Photographs by : Vinod Krishnan
A number of eyebrows went up when Anupama Chopra said the words, 'With Befikre, Aditya Chopra reinvents himself'. With a smile on her face and a rare nonchalance seen amongst movie reviewers, Anupama singularly eulogized a movie, otherwise collectively panned by the public and the industry. No wonder around a thousand of the viewers took time out to dislike the video, but that is not the point of this observation. The point is, Anupama, in complete awareness of her unpopular opinion of the film, continues to stick to her stand. Very rare is such integrity, even more so in Bollywood.
Any Bollywood fan, regardless of his preference, must have come across Anupama Chopra's reviews. A simple Youtube search will do the trick. But her reputation precedes her latest venture. Anupama, who has for years been in the crux of film journalism, has been a familiar face in the critic circles. Born to a scriptwriter mother and trained in journalism, Anupama delved into the frivolous world of movies long before it was taken even remotely seriously. But with hosting reviews and celebrity interviews on television channels for more than a decade, Anupama's soft tone and gentle smile delivering terse opinions in her reviews are part scary, part hypnotic. So much so, that the film industry seems smitten by her, the by-product of which is a very successful entertainment channel – Film Companion (FC).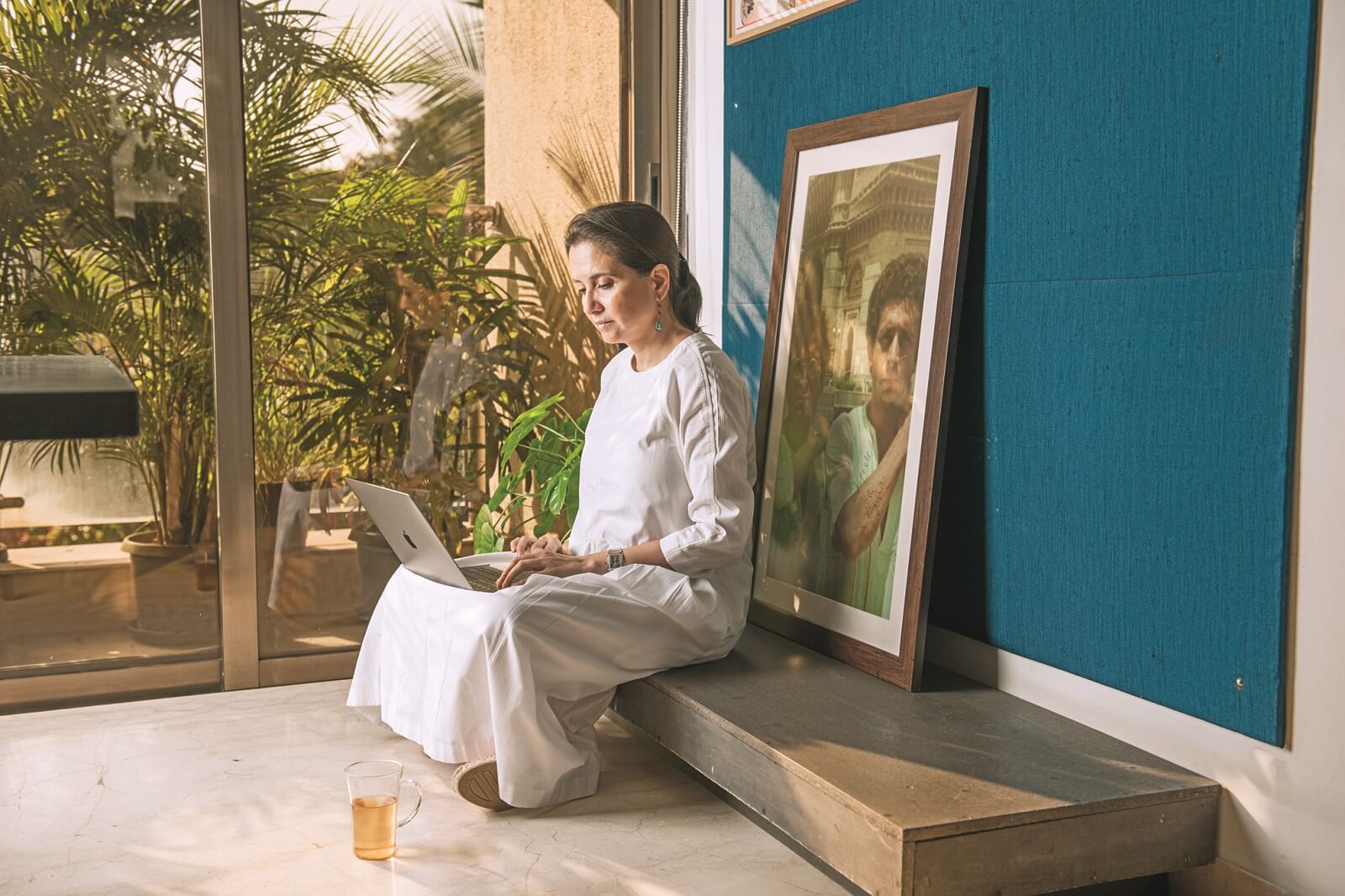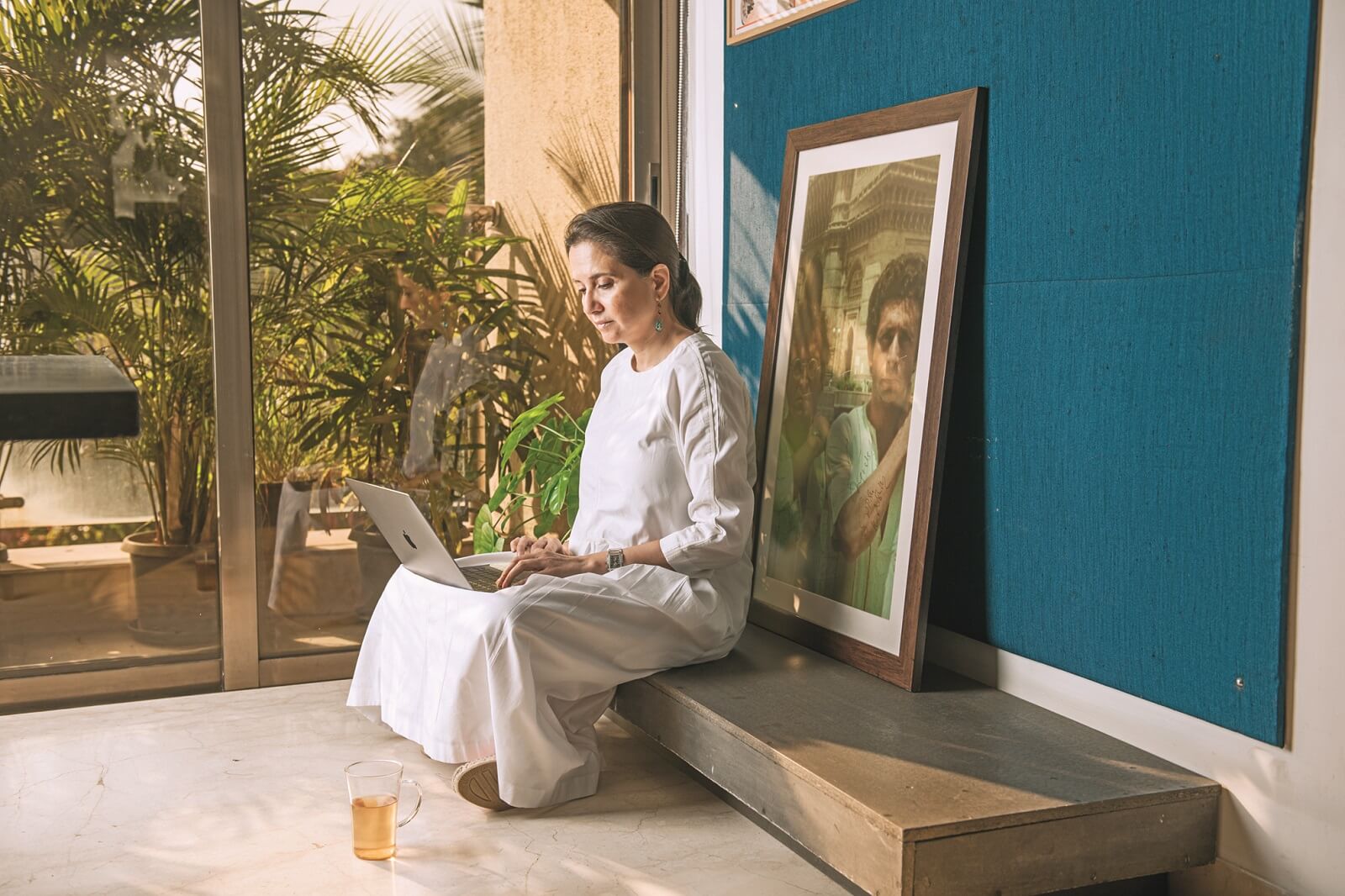 Which is why it needed a second take to confirm when she said, "After two years of launching it, we have finally started breaking even, I am not even talking profits." Considering FC is one of the most viewed channels on Youtube in her genre, the fact is as hard-hitting as it can get. But Anupama seems content. With her subscriptions touching a quarter million and sponsored content trickling in one by one, Anupama has come a way from being strictly content-centric, to a savvy businesswoman. However, at her core, she insists she remains loyal to journalism. Film Companion, took birth when her husband, one of the most successful Hindi Cinema producer and director, Vidhu Vinod Chopra, suggested starting a review channel that can have movie enthusiasts source reviews whenever they want. "TV does not give you that freedom. It airs just before the release. He suggested I start a Youtube channel where people can find a database of content any time, any day," shares Anupama. And cue: Film Companion happened.
Cracking a new business in an already saturated market like the Bollywood media industry, is a near impossibility. But Anupama surprised herself when her calls to stars were not ignored. The fact that she has been a regular face in the film journalism circuit helps. Another contributing factor is her book on Shah Rukh Khan, King of Bollywood: Shah Rukh Khan and the Seductive World of Indian Cinema, an exclusive look into what goes behind the stardom of the superstar. The book was cutting-edge and the access, unprecedented. Also, the fact that she is a National Award winning writer doesn't hurt. Anyway, whether Anupama was aware or not, she was a brand, and that, by default, was extended to her latest venture, Film Companion.
Today, with a quarter of a million subscribers and over two million hits, Film Companion stands tall in the very crowded digital media world, by sticking to the basics of film writing. Anupama's videos are far from being salacious, her interviews stick to the point and her reviews seem to be devoid of personal preference. "We have never retorted to click-bait, even though we are a digital content company. This is just not how our content works. We don't think click-bait works in the bigger picture," is her stand on the topic. However, let's spare a look at the comments and allegations of bias. But, who has ever gained absolute validation on the World Wide Web? However, FC's recent announcement on choosing to skip any coverage on Sanju, the movie, has to be lauded. Why? Because her husband is producing it – an issue of clash of interest – something that most other media companies would have taken advantage of and cashed in on.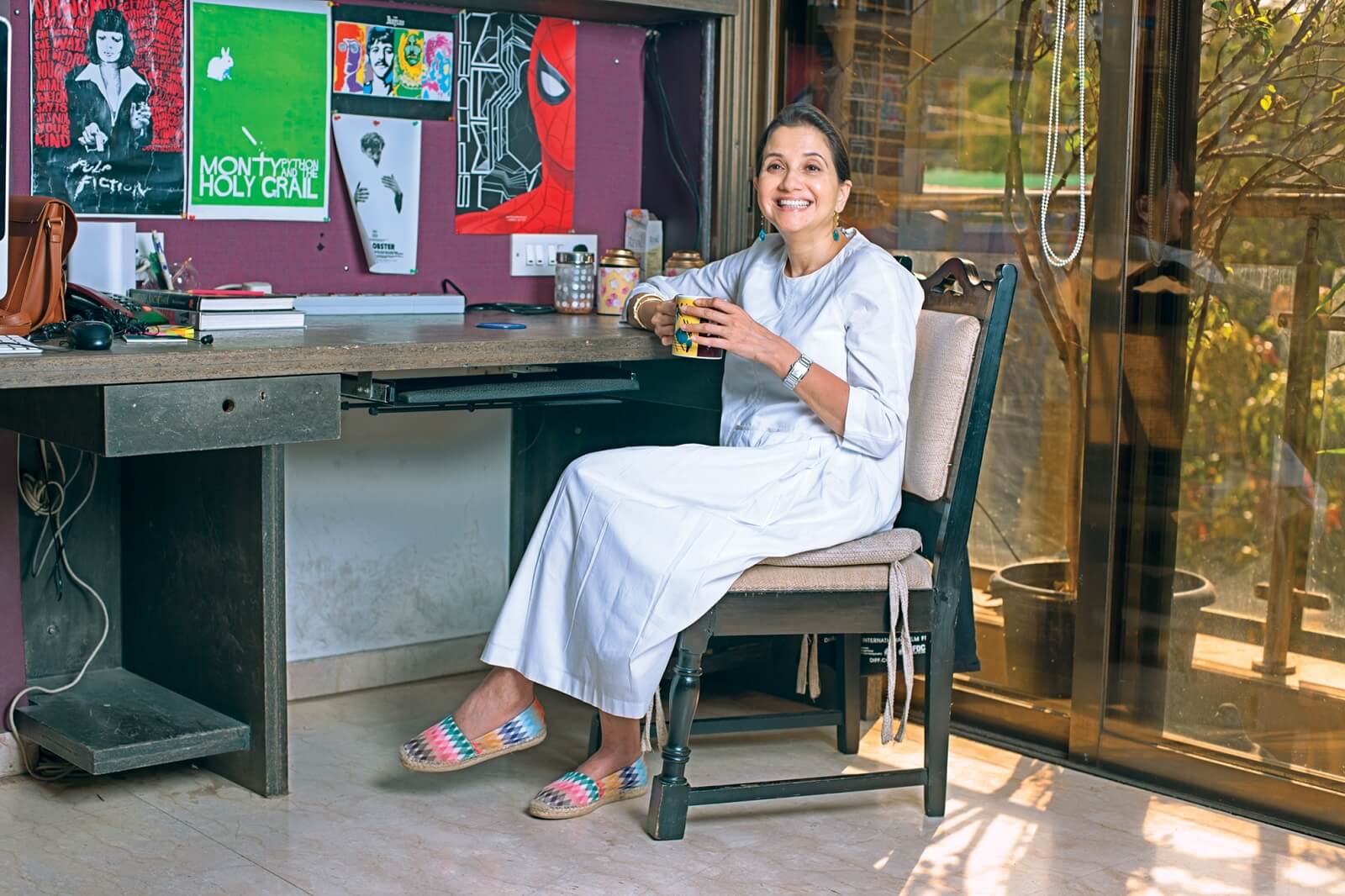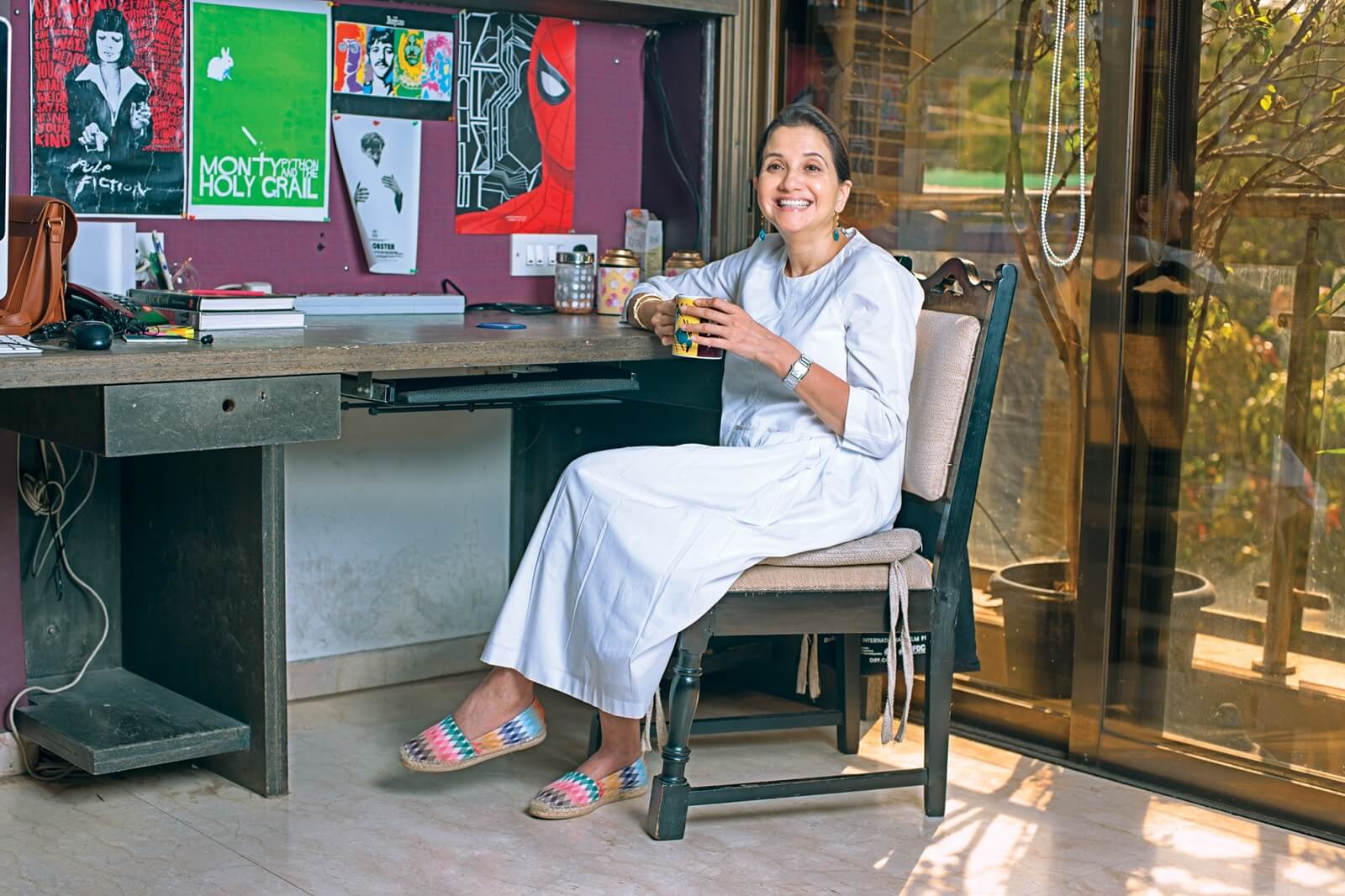 Anupama answers every question with an assuring patience and her signature smile. Her editorial choices have brought FC to a place where formidable companies like HP and Linkedin are now looking at sponsoring content for the channel. One of the most appreciated series being the Grey Goose Tape Cast. Set in a vibrant room, two actors, of varying ages and experience, sit and discuss their lives through questions recorded in a set of labelled cassettes. The conversations are heartfelt, inspiring and genuine. Anupama keenly responds to the appreciation, but is quick to give credit where it is due. "It was Tanmay Bhatt's idea. When Grey Goose approached OML (Only Much Louder, a media management company), they suggested our name. We carried it out, and the series has been widely appreciated."Also appreciated was an interview with Kangana Ranaut, around the peak of the success of Queen, when she candidly confessed the many trials she had faced as a struggling actress. The video went viral and further cemented Anupama's credibility. Did she know that the video was viral material? "I knew the content was good and we had a good time, but we cannot fathom what can go viral or not."
With interviewing celebrities, you run the risk of shocking answers as well. Even more so when you have panned their movies in the past. But Anupama has faced fire and knows how to handle it now. She has earlier spoken of a very strange incident with Ram Gopal Verma where he fled from her because she reviewed one of his films negatively. But with the number of reviews available online, we wonder if the film industry even remembers who gave how many stars. "They always remember the bad reviews," pat comes the reply. "They might not mention it though," she adds.
Through these two years, FC has survived the fight. It has risen above it as a highly credible, wholesome digital enterprise for pure cinema lovers. Take a look and you can spot content from the South, Digital, Television, and Hollywood, apart from Hindi Cinema. The list just keeps growing and seems to be on the right track. With their offline events (FC Master Class), their fan base has increased too. And with the pace that they are going at, it is only a matter of time that FC turns out to be a major player in cinema-related content in the future. We don't see anyone complaining.