Who's to know what is existent or forged anymore? You never really know what may be the actuality behind something and that is exactly why conspiracy theories are so thought-provoking though Wikipedia defines conspiracy theories as, 'An explanation of an event or situation that invokes a conspiracy—generally, one involving an illegal or harmful act supposedly carried out by the government or other powerful humans—without credible evidence'.
If you see, people these days can't get enough of hearing about crimes like eerie murders and furtive deaths. Honestly, we can't blame them because it's always so morosely enthralling. There are so many out there, but these five are certain to keep you up at night. If you can't sleep, research these on the internet and you'll be tickled for hours.
Here are some true crime conspiracies to add spookier covert to your life.
1.   The Anonymous Room 1046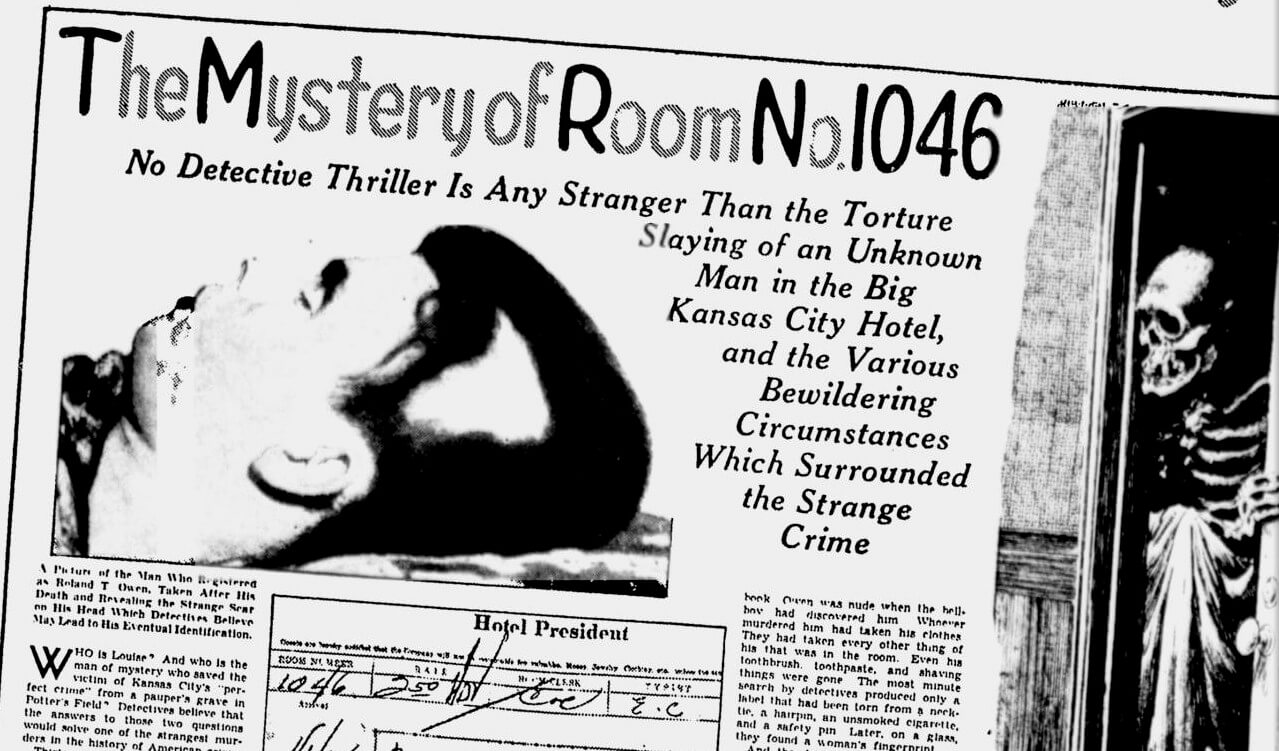 In 1935, Roland T. Owen checked into Room 1046 at the Hotel President in Kansas City. He had no baggage, and during Owen's stay, the staff noticed abnormal behaviour.
Once, a hotel maid found the door locked from the outside, though Owen had never left the room. Later, she heard two men talking in the room, and when she knocked, a rough-voiced man told her she wasn't needed. A woman in Room 1048 told the police she heard two men and a woman speaking loudly and blaspheming in Room 1046.
The next morning, a bellhop found Owen on the floor naked, his hands bound, with multiple stab wounds and a fractured skull. The police took him to the hospital, where he expired.
The newspaper published that Owen would be buried in a pauper's grave. That day, the burial home received a phone call. 'Don't bury Owen in a pauper's grave. I want you to bury him in Memorial Park Cemetery. Then he will be near my sister.'Strange right?
The man over the call wouldn't give his name but said he'd pay for the service, which he did. The man said Owen had screwed over a girl he was going to marry, so he, the woman, and Owen met up at the President hotel and that 'cheaters usually get what's coming to them.'
Two years later, the body was recognized as Artemus Ogletree, a 17-year-old traveller. His mother hadn't heard from him in over a year, except for three suspicious letters that said he was abroad. The letters were typed, when all his other letters home were handwritten, and they sounded nothing like her son. Eventually, she sent his picture to Kansas City Police, and they confirmed that her son was dead under extremely shadowy situations.
Though it's clear Ogletree rebuffed some woman and didn't live to tell about it, who the killers were, how they locked him inside the room, and why Ogletree would keep their personalities a secret are all indefinite. Some people argued Ogletree was gay, got caught having a homosexual affair, and was murdered. Regardless, the case is very odd, and since it's over 80 years old, it's doubtful we'll ever know what happened.
2.   Who Really Killed The First Superman?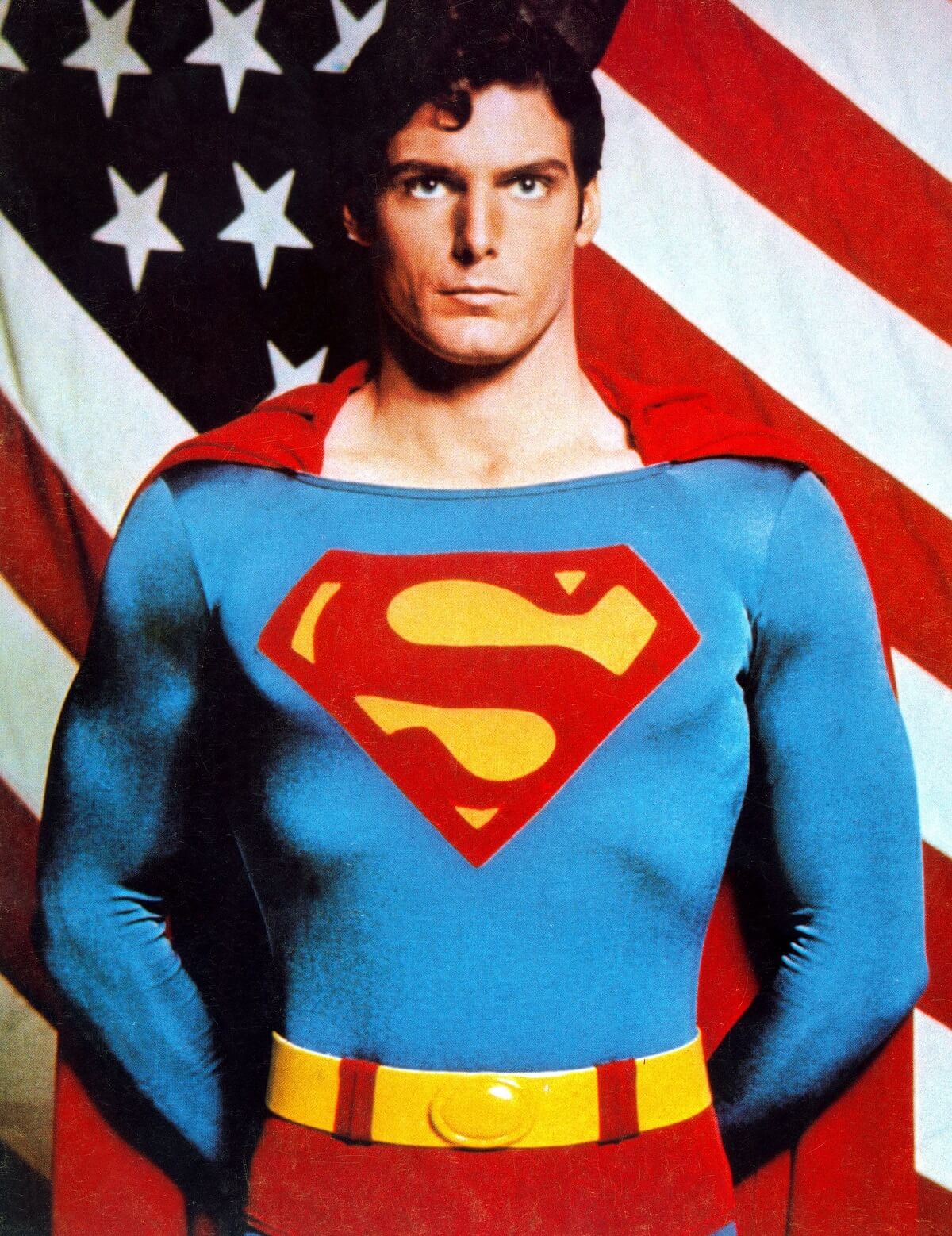 Christopher Reeve wasn't the first Superman to die an awful death. That tribute went the George Reeves, TV's Superman of the '50s. Reeves was found naked in his bed with a bullet in his head and a gun at his feet in 1959, and quickly, it was ruled a suicide. But of course, that's not the end of the story.
Reeves was miserable. He hadn't worked in two years since Superman ended. So, some think it really was just a suicide. Or that a car accident from months before left him injured and high on painkillers, so he decided to end his life. The visitors at his home that night all told police that it was certainly an act of self-harm.
His girlfriend, Leonore Lemmon, who was present that night with a few friends, initially said she knew he was going to kill himself. Earlier that night, he came downstairs to the partiers in a bad temper, and as soon as he left, she knew he was getting his gun. When police asked why she didn't try to stop him, Lemmon altered her tune a bit. She appealed she didn't really say that he was going to kill himself. The cops still measured it a suicide, so they didn't grime for thumbprints, check for gun scum, or see if it was physically possible for Reeves to have killed himself. They didn't need to since a suicide ruling meant the bedroom wasn't theoretically a crime scene.
Toni Mannix—ex-lover of Reeves, current wife of Eddie Mannix, and notorious 'fixer' at MGM—was another question in his death. Phyllis Coates, Lois Lane from the show, received a call from Toni Mannix early the morning of Reeves's death. She hysterically told Coates that Reeves had been killed, though how Mannix could have known so early seemed very doubtful. Also, that gun at his feet? That was recorded to Eddie Mannix.
So, whether it was the doing of a drunken girlfriend, an annoying ex, a violent betrayed husband, or a suicide, we'll maybe never know the real kryptonite for the first Superman.
3.   Prince Albert Was Jack The Ripper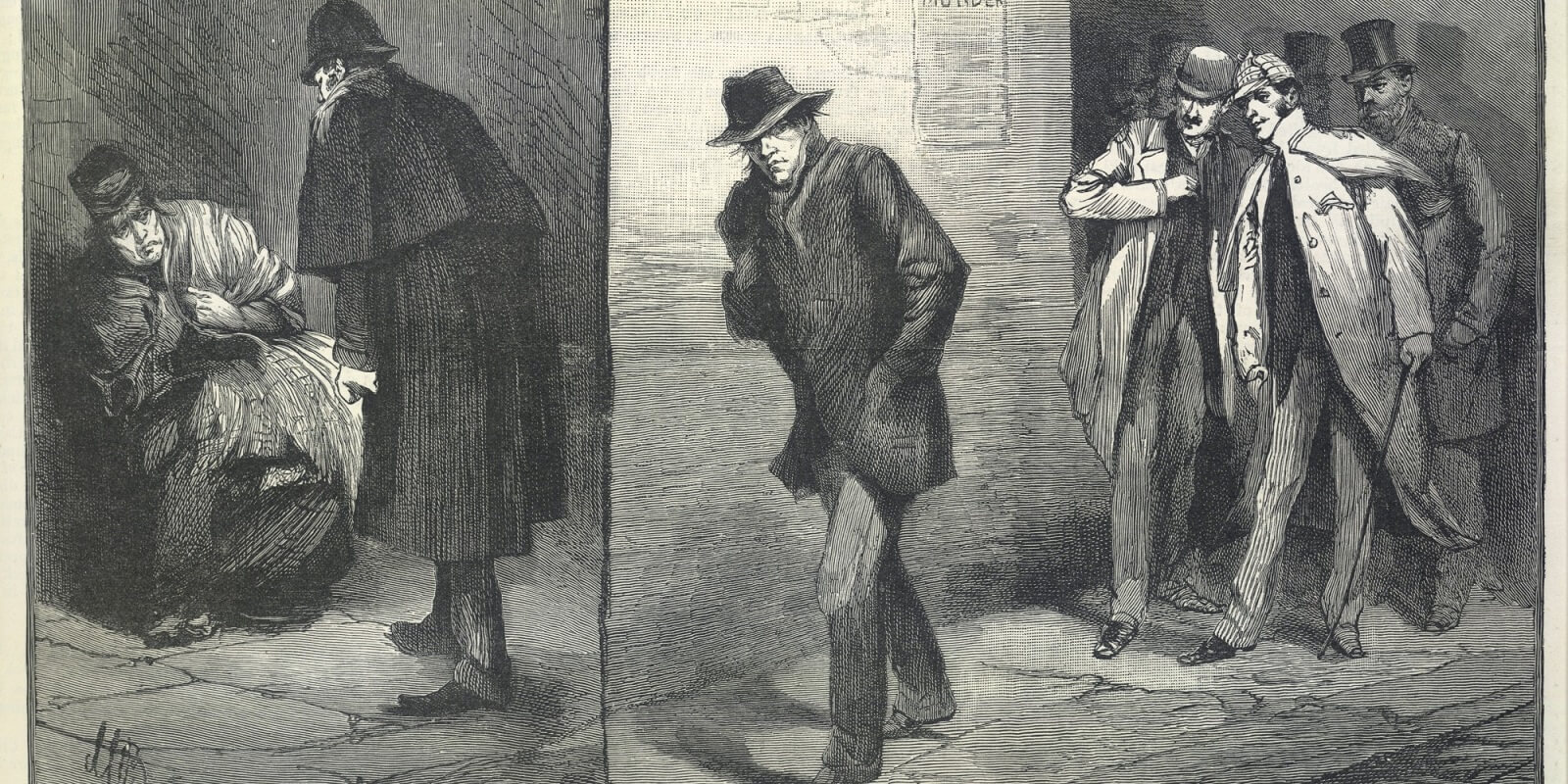 Jack the Ripper, perhaps the most well-known sequential killer of all time, has been the target of conspiracy theories for more than a century. Some claim he could have been a nameless lowlife, while others believe the Ripper may have been a royal. The grandson of Queen Victoria, Prince Albert Edward, known as Eddy, was considered a slow child and described as 'self-indulgent' and 'listless.' At the time, much wasn't made of Eddy, and he died of the flu in 1891.
Tale goes like this, Jack the Ripper connection started in deep in 1970 when Dr Thomas Stowell marked that the Prince was the shameful killer. Using the papers of the royal doctor Sir William Gull as proof, Stowell claimed Eddy contracted syphilis, went insane, and started killing. The Royal Family knew of his murders, and after they tried to put him away, he escaped again to kill. In the end, he didn't die of flu but of difficulties of syphilis.
Now, there are quite a few glitches with this theory, like Royal Records showing the Prince wasn't in London at the time of some of the killings, but the main problem is his source. We'll never know if he really found Gull's papers since Stowell died just days after printing his theory and the family burned all his delicate papers without reading a word. Maybe the ghost of Eddy came to kill the man who outed him? Was it?
4.   A Staircase Murder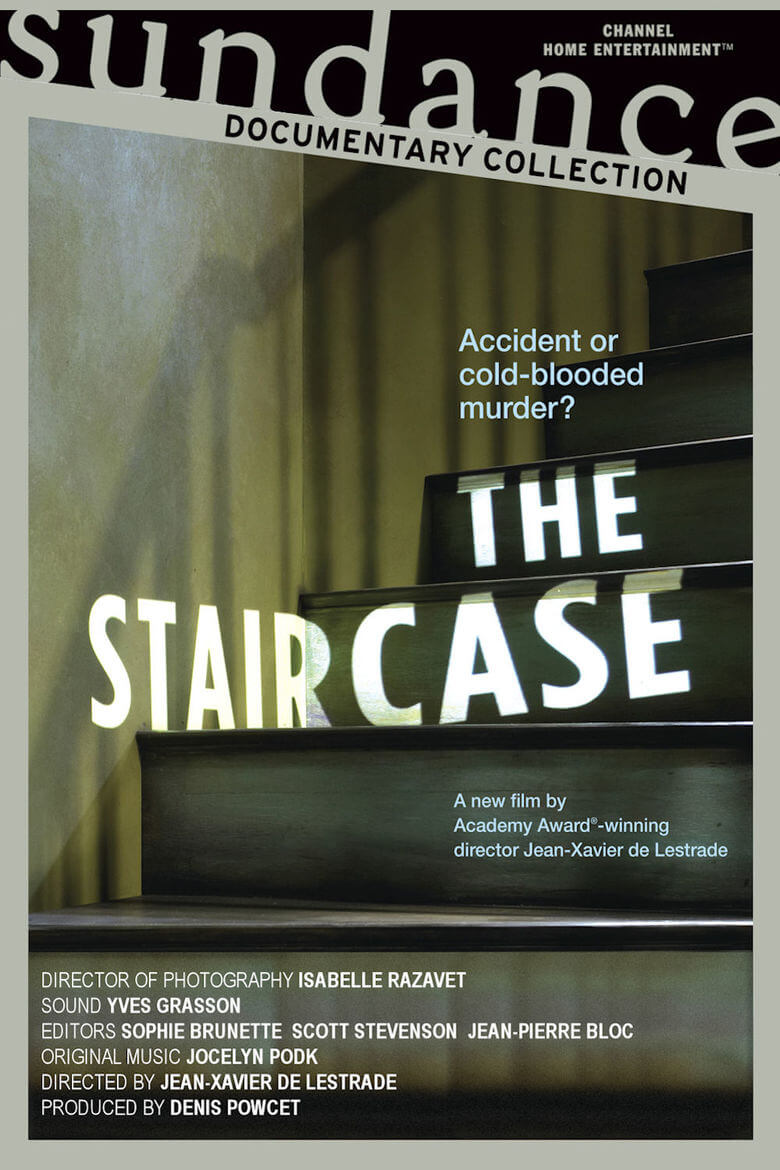 The documented The Staircase makes Serial seem like garbage and Making a Murder look like an episode of Barney and Friends. Do watch it on Netflix.
Kathleen Peterson was found dead in her home at the bottom of a staircase. The only other person there was her husband Michael, who was later charged with murder. Michael has claimed on his guiltlessness since day one, though his strangely smug manner, open bisexuality and the fact that his wife also died via staircase made people question his innocence. But the trial used questionable blood splashproof and repetitively harped on his sexuality as a symbol of honest weakness, making the case anything but cut and dry. Peterson was imprisoned of his wife's murder, but that's not the end of the story.
Foolish revelations came after the provisional, a new theory arose: An owl killed his wife. This sounds utterly ridiculous, but the claws of an owl would match the cuts found on her skull, and pine needles and a microscopic feather were found in her hand. They theorize that the wife could have gone out to the front yard and been attacked by an owl. As she went back up the stairs, due to blood loss and blood malt levels, she either missed a step or passed out and ended up falling to her death. The theory hasn't been validated, but three experts settled that an owl may have done it after all.
5.   The Sodder Children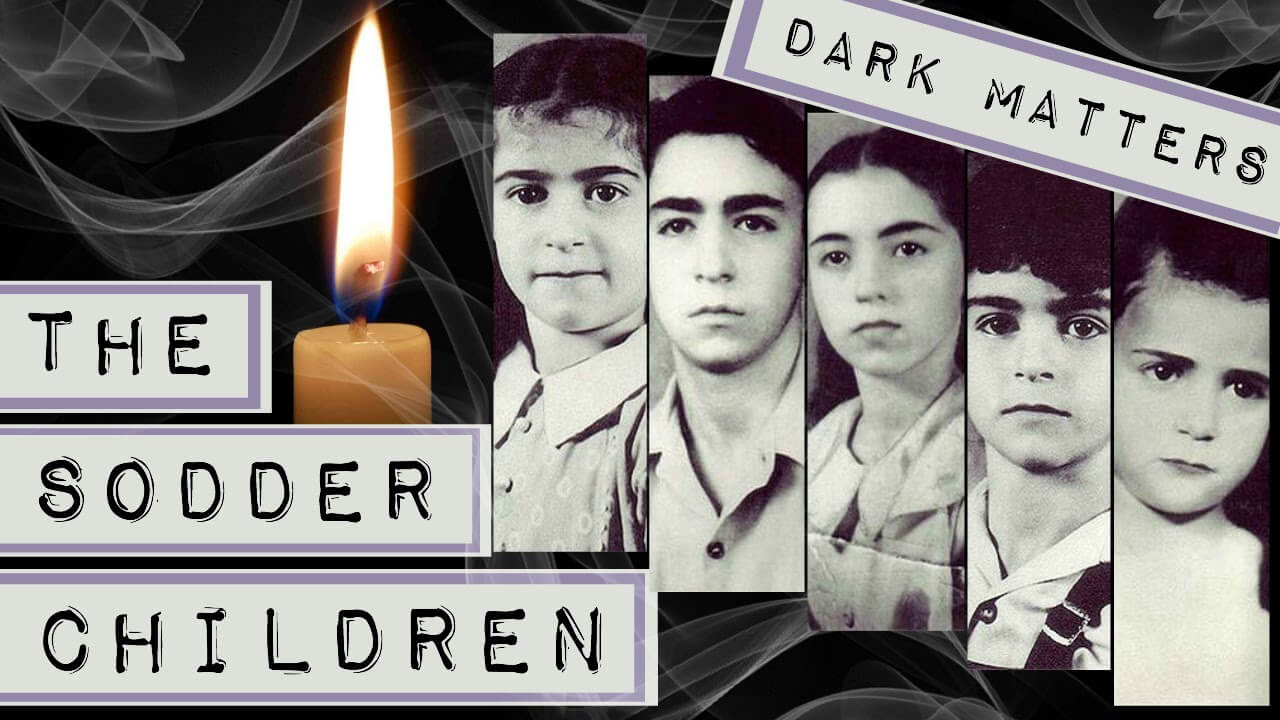 In Fayetteville, on Christmas Day 1945, the Sodder house went up in firestorms. The parents, George and Jennie, and one of the children escaped, but the four other children never made it out of the house. George tried to re-enter the house to save the kids, and he always kept a ladder next to the house, but it was suddenly disappeared. By the time the firemen got there, the house was ruined. The children were supposed dead, though no remains were ever found.
The parents began to think the children might still be alive. A few months before, a strange man tried to sell George insurance. When George turned him down, the man said, 'Your goddamn house is going up in smoke and your children are going to be destroyed.'
George and Jennie assumed that the taken cause of 'faulty wiring' causing the fire couldn't be true, and Jennie couldn't understand how a 45-minute fire could leave no bones but leave appliances distorted but unbroken. The parents became sure their children weren't dead. It didn't help that people began to claim they'd seen the Sodder children days after the fire.
After employing private investigators and finding nothing, the Sodders put up posters in the early '50s with pictures of their missing children. They found no information till 1968 when Jennie received a letter. It showed a picture of a young man, and on the back was written 'Louis Sodder. I love Brother Frankie. All Boys. A90132 or 35.' The parents thought the picture could be a grownup Louis, but they never received any more evidence.
George Sodder died in 1968, but Jennie kept holding out hope that someday she'd find her children. Wearing black every day and keeping mostly to her home, she died in 1989, and the missing child billboard came down after nearly 40 years. The only living Sodder child is still looking for her siblings with no new traces.
I hope these theories will tickle your bones for sure and you'll scratch your heads to find an answer. What a Monday start huh!