By: Shweta Jhawar, beauty content writer and an aspiring digital marketer.
The pandemic has forced us to stay away from the one thing we love most – pampering ourselves at the spa. But just because you are missing out on your monthly salon appointments, it is no excuse to have bird's nest for hair and sandpaper for skin.
We have saved you from the trouble of Google searching and came up with a list of 10 beauty essentials you need to stock up that will solve your "no-parlour" woes.
Trust us not just your hair and skin but also your wallet will thank you!
1. Nourishing Hair Oils
As clichéd as it may sound but the truth is 'a healthy scalp is the mother of healthy hair'. Our scalp needs a lot of loving and pampering just like our face. Lukewarm oil massaging with the fingertips not only provides relaxation to the body, mind and soul but also does some practical work like boosting blood circulation and stimulating the hair follicles to promote hair growth.
But which oil do you choose among the array of oils available on Amazon and Nykaa? Our pick is not one particular oil, but a combination of five oils custom made and blended for us (sans mineral oil) as per our hair needs by Freewill after taking a simple online hair analysis quiz. How cool is that!
2. Deep Conditioning Hair Mask
The temperature outside is increasing and so is the dryness of our hair. If missed spa sessions at the parlour have left your hair feeling ignored and lack luster, worry no more and thank deep conditioning masks (and also us) for coming to the rescue.
Our pick is the Matrix Biolage Ultra Hydrasource Aloe Masque that revives even the most lifeless of hair after just one use. Thanks to (as you can read from the name of the product itself) our skin and hair's best friend Aloe Barbadensis.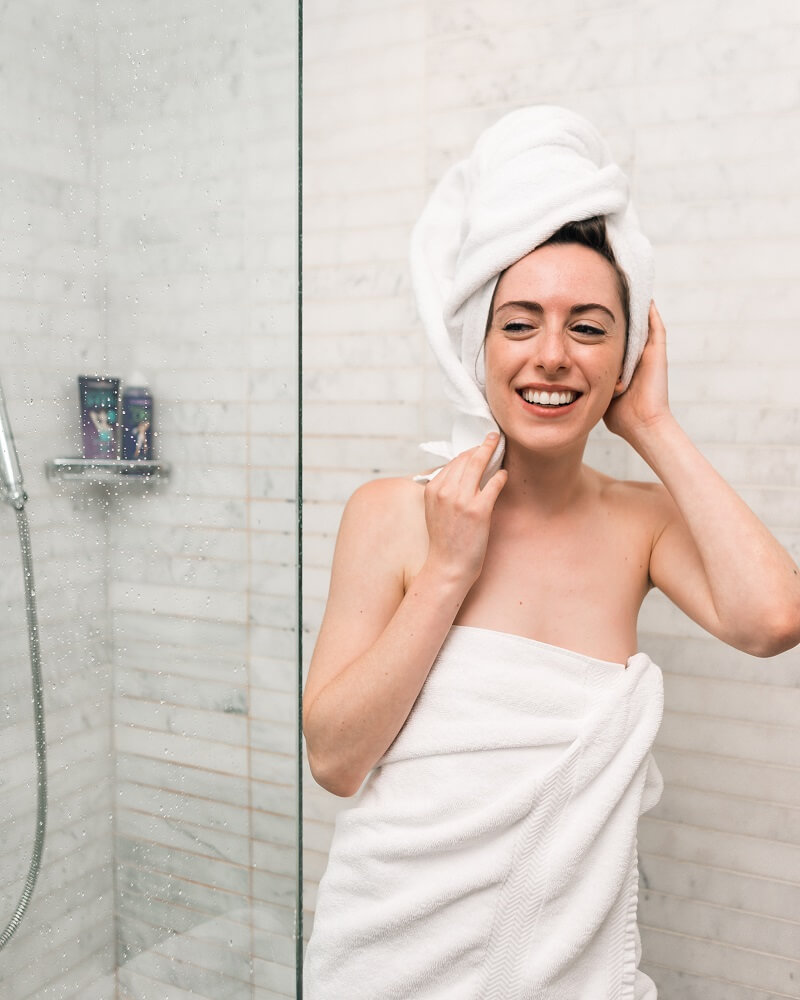 3. Electronic Hair Trimmer
You are no less than a superhero if you can do your own brows and upper lip with the traditional thread. For us lesser mortals electronic hair trimmer comes as a painless and effortless blessing in disguise.
Our pick is the Veet Sensitive Touch Electric Trimmer for saving us from wild brows, mustache, bristly armpit and also trimming the bush down there.
4. Gel Nail Lacquer
Unless you have all the money in the world to splurge you don't need to spend as much as you do spend at the salon to get your nails done when you can have them styled right at your home with the easily accessible manicure and pedicure kits.
Start by filing and shaping the nails. Exfoliate the hands and feet with a scrub followed by a hydrating moisturizer or body butter. Coat the nails with a gel polish and dip in cold water for quick drying. Apply another coat in the same color or a coat of clear polish and you are done. Easy right?
Our pick is Lakmé Absolute Gel Stylist Nail Polish (in the color that expresses your vibe).
5. Gommage Exfoliators
Do we even need asking if we want baby soft skin? A big, fat YES! By the way Gommage is just a Fancy and French word for exfoliation but it is different from the physical exfoliators (rough, grainy and beaded scrubs ) that create micro-tears on the delicate facial skin. No,thank you! We would rather pick a gentler and yet more effective chemical exfoliant that works by dissolving the bonds between dead skin cells and thoroughly cleansing the pores.
Our pick is the Innisfree Green Barley Gommage Peeling Mask which contains glycolic and salicylic acid to scrape away dead skin cells which you can literally see on your hands (actually what you see is the product itself as dead skin cells are microscopic) to reveal fresh, glowing and newborn skin.
6. Mud Masks
Does it even feel like a spa day without having colourful masks on our face complimented by two slices of cucumbers on top of our eyes? How lucky we are to live at a time where nature and science have come together to create mud masks for refining the skin and giving us ordinary people that extraordinary glow.
Our pick is The Body Shop Himalayan Charcoal Purifying Glow Mask that we swear vacuums out all the gunk from the pores and gives that coveted lit from within glow without drying the skin.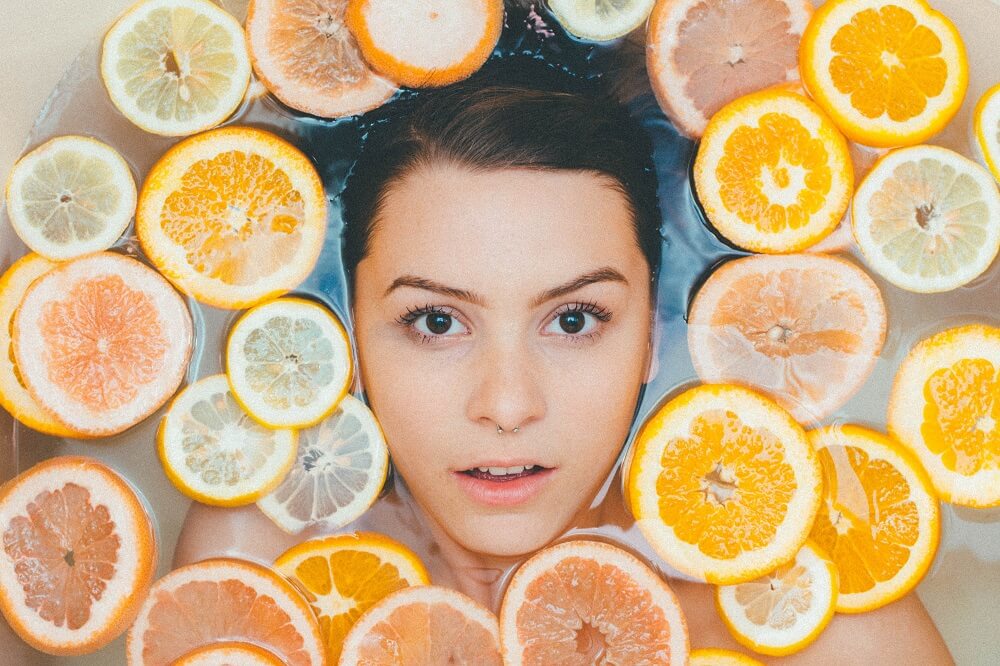 7. Face Mist
Our skin is a sensitive being and is prone to outbursts like redness and inflammations from time to time. For handling such skin tantrums we have specially formulated face mists that calms the skin and also balances the pH which undergoes fluctuation after cleansing.
Our pick and also our crush is the Avène Thermal Spring Water Spray that is no less than a miracle in a bottle. It instantly calms irritated skin, soothes inflammation, adds glow and if it wasn't enough already it also can be used as a makeup setting spray.
8. Body Scrub
Not just the skin on our face but the skin on our bodies need exfoliation too, especially the heels, knees and elbows where the skin is much thicker and drier than the rest of the body. Exfoliating will not get rid of rough skin but also the tanning very few of us luckily escapes during the summers.
Our pick is the MCaffeine Naked and Raw Coffee Body Scrub that we swear polishes the body and makes the skin feel brand new like you were born yesterday. The coffee and chocolate smell it leaves behind is an extra point.
9. Body Illuminating Oil
We are all Goddesses inside but it doesn't harm to show on the outside as well with illuminating body oils.
Our pick is The Body Shop Honey Bronze Shimmering Dry Oil that we absolutely love because of its non greasy formula that leaves a dry finish, heavenly smell and the Victoria's Secret model like all over body glow with the finest of shimmer particles. Who needs parlour trips when we can radiate like that at home?
Tip : Apply over the shoulder and collar bones too for the extra oomph!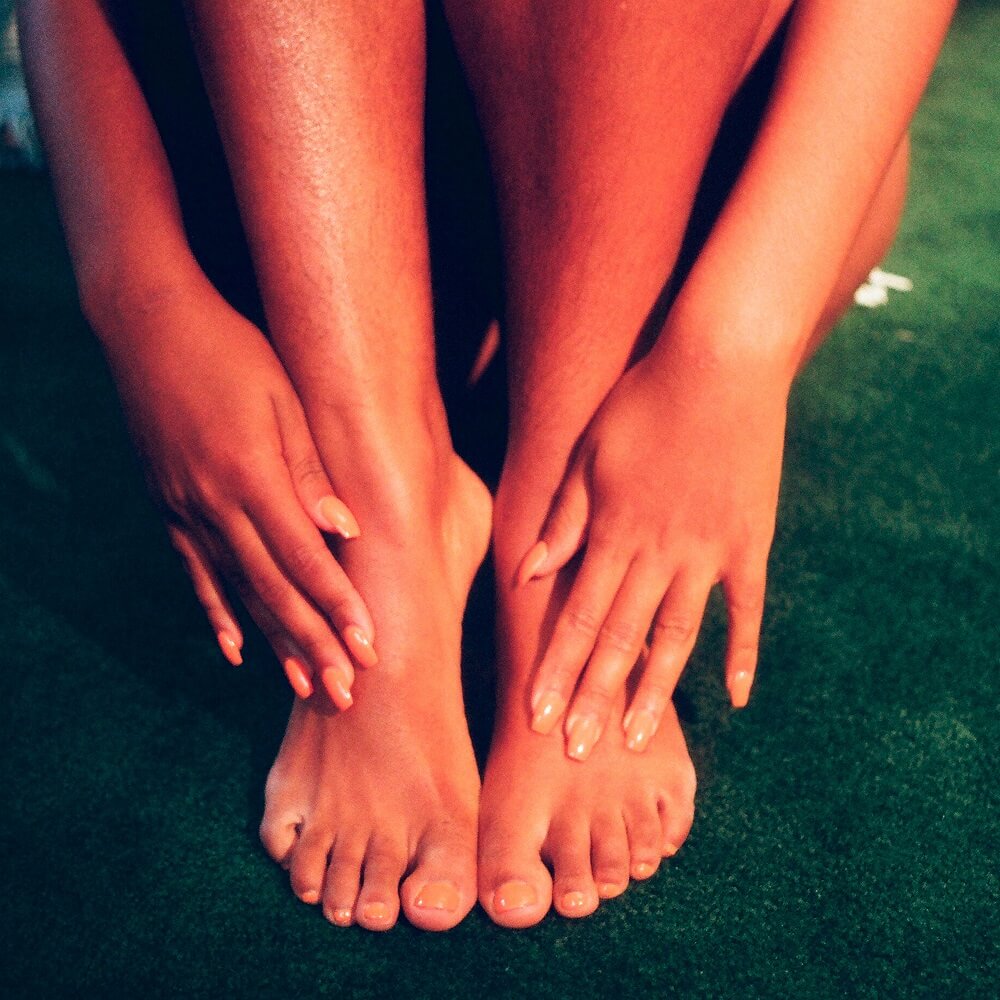 10. Hair Straightening Comb
Majority will vote in the favour of the motion – ' Hair Straightening is a pain '. How do those YouTubers manage to perfectly style their hair section by section without mixing and ouch burning the sides of the ears? Thankfully for noobs like us Hair Straightening Combs were invented that feels like combing but it involves electricity and styling if that makes sense. Also with an electronic comb you are saving your hair from the pulling and crimping that tends to damage hair when using a flat iron.
Our pick is the Philips Heated Straightening Brush with thermoprotect technology and keratin infused tourmaline ceramic coating in the bristles that minimises damage, imparts sheen and makes hair styling a piece of cake.
The  best part about these at home treatments is that they cost a fraction of your parlour visits and not to mention that you are also protecting yourself from chances of infection, a wise beauty with brains investment indeed. When you can pamper yourself at your will (with some Netflix and Chill) without having to break the bank then what's stopping you from getting those  luscious hair and Instagram glow filters like skin? Go get them girlfriend!